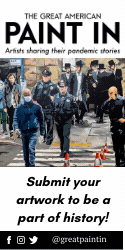 Flint, Michigan, nicknamed "Vehicle City" for once being a leader in U.S. auto manufacturing, is the birthplace of General Motors. It went from a thriving city in the late 1970s to one in financial distress when GM drastically reduced its workforce from 80,000 to 8,000 over 20 years. Today it has a population of 100,000 people, with 57% black residents, 37% white residents, and 42% living below the poverty line. In 2014, in an effort to save money, the state-appointed emergency manager (not an elected official) made the decision to switch Flint's water supply from the Great Lakes Water Authority to the Flint River. After the switch, residents began getting sick, developing rashes and other symptoms that could not be explained. Complaints were routinely dismissed, and although a few boil water advisories were put into effect, Flint residents were repeatedly assured by city and state officials that it was safe to drink and bathe in the water.

When Flint switched its water source, important noncorrosive chemicals were not added to the water. Without these additives the water began to corrode lead pipes, which then began leaking lead into the water. By 2015, lead levels in the water were over ten times the federal action limit. Additionally, tests conducted early on found E. Coli and Coliform bacteria present in Flint water that has now been linked to a Legionnaires' disease outbreak that killed twelve people. Since June 2017, fifteen government officials have been charged with everything from obstruction of justice to involuntary manslaughter for their role in the crisis. Residents continue to experience skin irritation from the water, and most do not drink it, continuing to rely on bottled water.
The artist-run gallery What Pipeline is located in Detroit's Mexicantown, sixty-eight miles southeast of Flint. With support from the Knight Foundation it commissioned the artist William Pope L. to create a site-specific work. The result, Flint Water, according to the gallery's website, is "an art installation, a performance and an intervention that calls attention to the water crisis in Flint" by selling bottled Flint tap water. All funds generated from the sales of the editioned water bottles (the goal is $100,000) will go directly to the United Way of Genesee County and Hydrate Detroit, vetted charities working to provide sustainable, clean, and affordable water to residents in Flint and Detroit.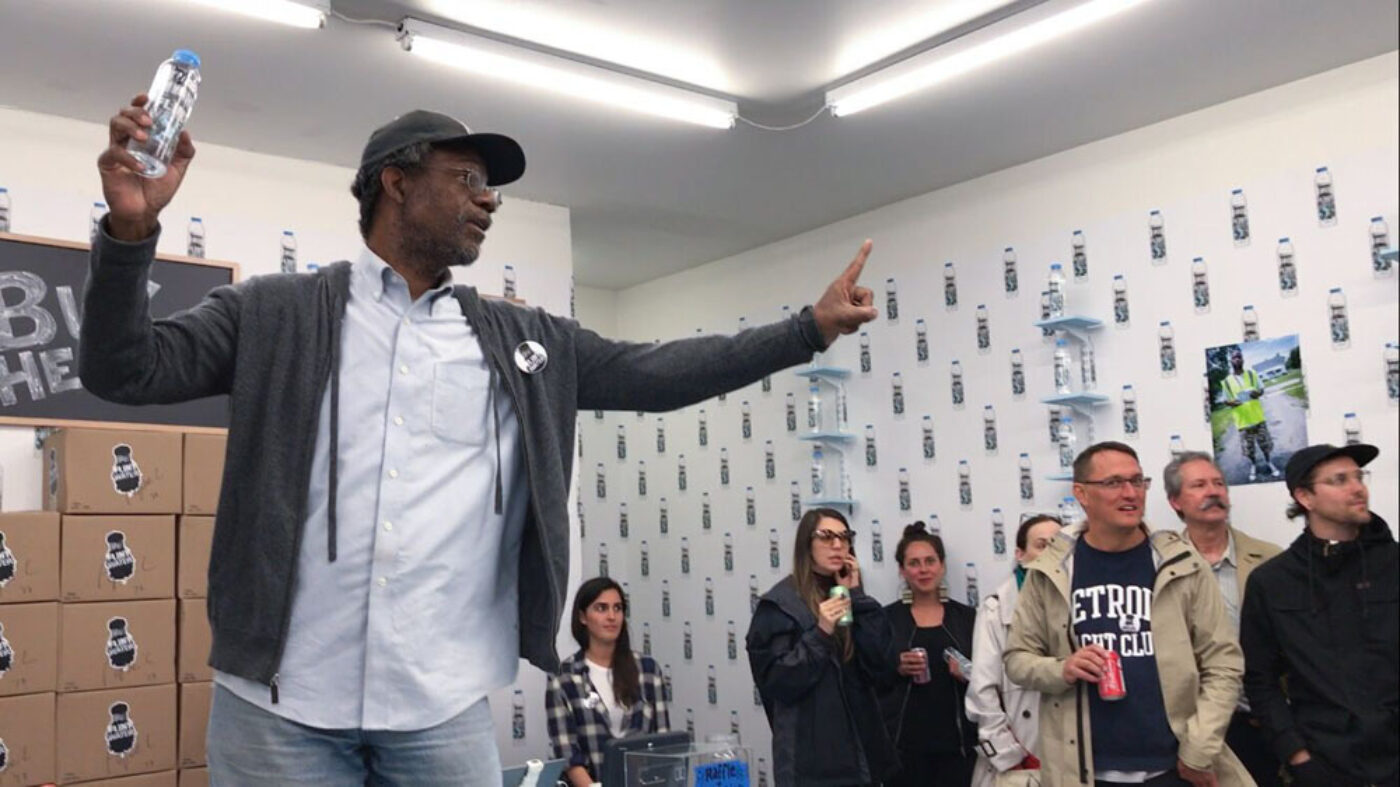 Flint Water is a complex, multi-faceted work that unfolds in real time. It is an improvisational series of acts, with a set, cast, and props. Once the water bottle was designed, logo created, tag line written, and marketing video shot, act one consisted of a Kickstarter campaign (or is it a prop?) that raised $17,000 used to complete the installation and continue production. The cast and crew is made up of everyone who participates, sometimes unbeknownst to them. The installation (stage) in the gallery operates as a store, selling stickers, buttons, and stylish bottles of Flint tap water. Specially designed wallpaper is plastered behind vertical displays of signed water bottles along with six, twelve, and twenty-four packs of water, boxed and neatly stacked. Prices are clearly listed on a chalkboard sign. A space for bottling water is set up alongside the checkout counter. In matching blue aprons, sales staff ring up customers, bottlers fill bottles, while both answer questions about issues surrounding water rights. The exhibition is a simulation of a gentrifying boutique where one may watch locally sourced product being packaged, learn about a cause, and buy a memento. This is as much about privilege as it is about water. In the United States, sadly, the two go hand in hand.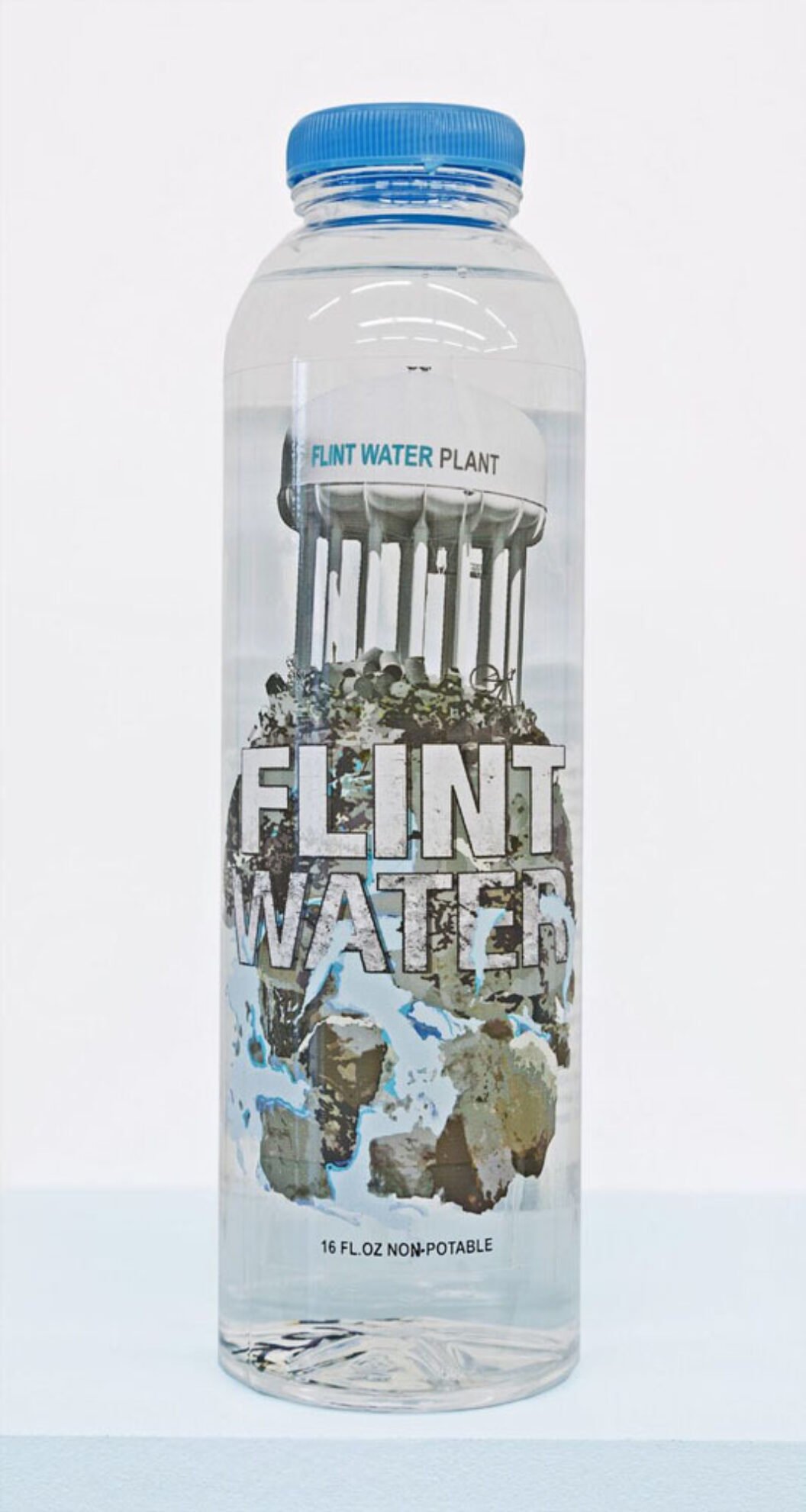 The 150 gallons of Flint tap water being bottled at the gallery was bought directly from a Flint resident (Pope.L paid for two months of water bills), a young woman who contracted Listeria from the water, now believed to have caused the premature birth of her son. His picture is on the wall along with other unframed photographs of scenes from the crisis. Amid the photos and water-bottle display, artworks by other artists having to do with water are also on view. They are subtle reminders that art exists here, drawing connections between the commercial design of the transformed space and the handmade nature of the art that is typically on display. This juxtaposition creates further slippage between the store and the gallery, commerce and art.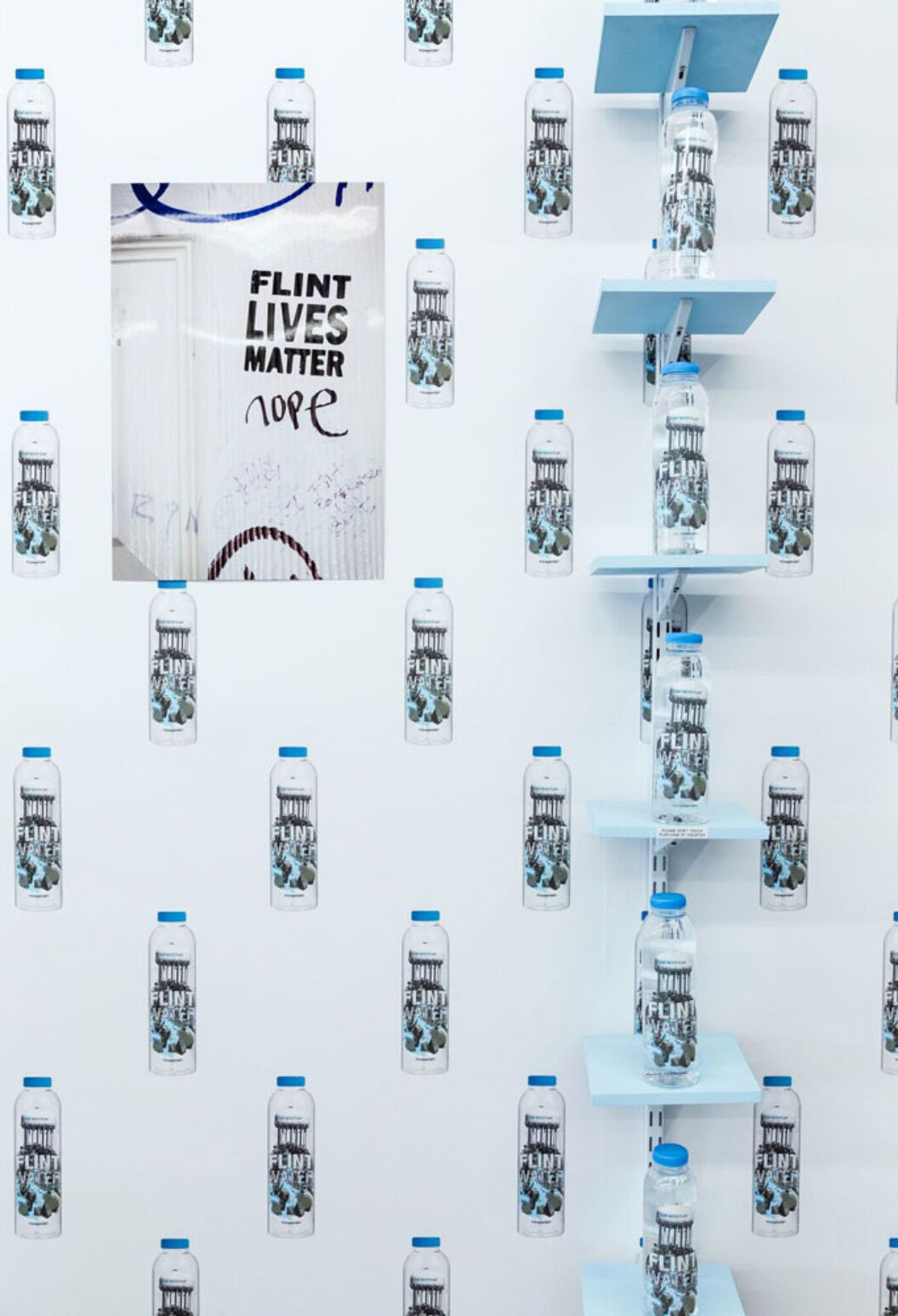 Sales of water bottles have been slow, and although people are genuinely interested in the project, they are also afraid of it. They fear buying bacteria-infected water as well as the ephemerality of this water as an art object with monetary value. What does it mean to collect on someone else's misery? Will its price rise? Should it? Regardless of your intent, and whether you buy a water bottle or not, once you walk on stage you are being implicated in the tragedy—and rightly so. Flint Water is both a protest and remembrance, an active site of attraction and revulsion, hope and hopelessness with no "final act" in sight.
Flint Water is on view at What Pipeline until October 21, 2017.
Jennifer Junkermeier is a curator and writer based in Detroit. She is the co-founding editor of Infinite Mile: a journal of art + culture(s) in Detroit, active from 2013–2017.