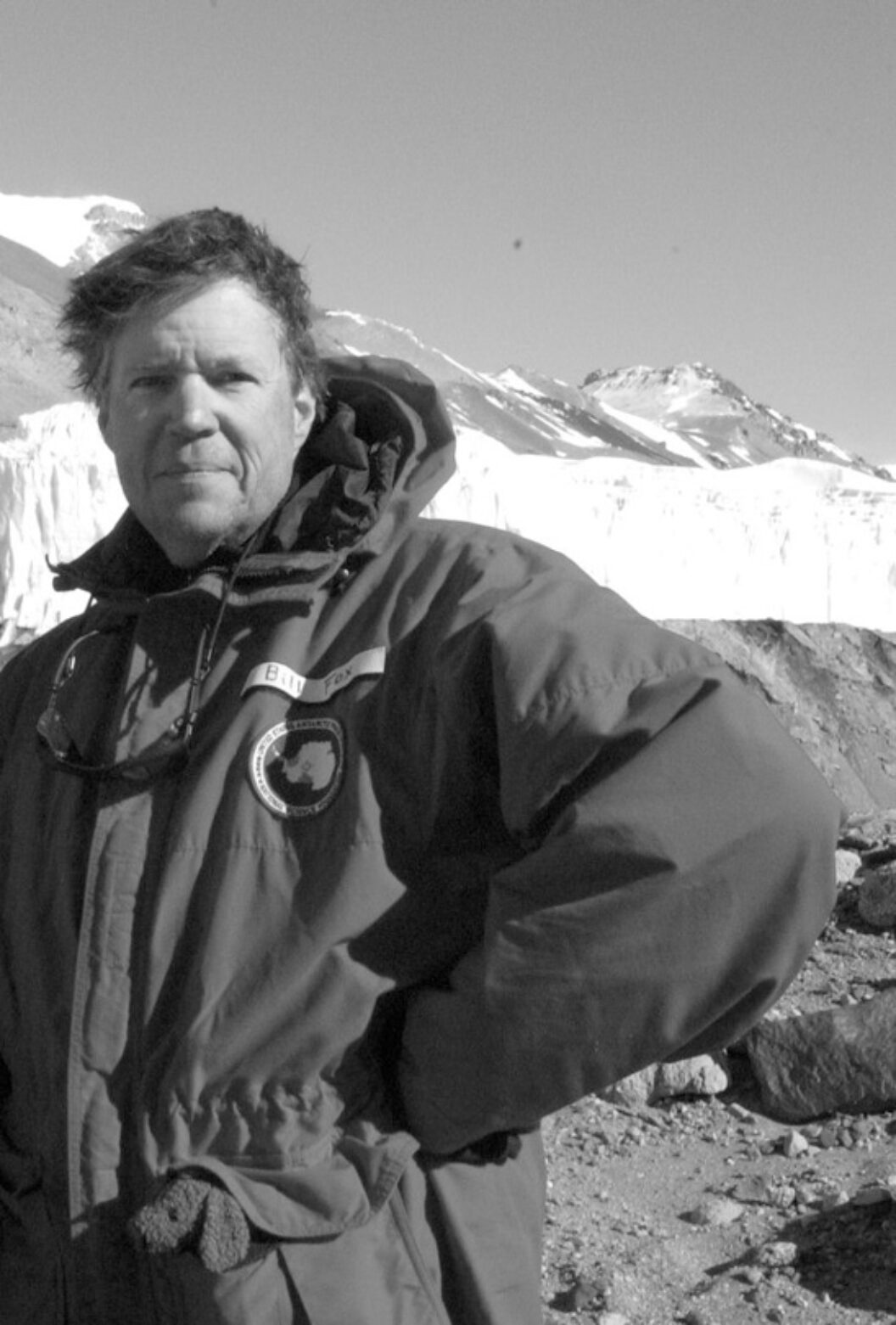 I met Bill Fox shortly after we both moved to Los Angeles. We both wrote about nature but fled in terror from the term "nature writer." And we were both glad to find one of the other three people in this city who write about nature and don't have a screenplay in development.
I fell in love with LA; Fox was more skeptical. Since then, he's moved to Portland (and back), and has written eight nonfiction books (at least, and lots of poetry), in which he examines how people perceive and transform places, especially in the deserts of the American West, but also in the Arctic and Antarctica. In those wide-open spaces with severe climates, Fox believes that the ways that human beings imagine and inhabit landscapes can go haywire. Quite a few settlers and tourists in the deserts have died when they've failed to understand the aridity, the distances, the temperature swings, and the light. And quite a few artists, from photographer Mark Klett to Michael Heizer to the Burning Man folk, have made stunning photos, paintings, and land art in their efforts to grapple with their confusion and discomfort. Fox calls this phenomenon "turning land into landscape."
Fox is an art and cultural critic, a geographer, a historian. He combines the methods of these disciplines to practice his craft as a kind of reverse magician who sets out to show us the invisible gears that make things work. In Playa Works, The Black Rock Desert, and The Void, the Grid, and the Sign, Fox reveals how human "cognitive dissonances" account for earthworks and nuclear testing alike. In In the Desert of Desire, he lays bare the drive to demonstrate wealth in Las Vegas by turning the empty and barren into the spectacular. In Terra Antarctica, he unveils the effort to overcome the limitations of our five senses, driving art and exploration so close to the South Pole.
Above all, Fox is a writer. He uses narratives of his travels, and recounts his connections to landscapes, to weave together history, geography, and cultural criticism. Just imagine if any of the unreadable high-theory academics from your college art-history classes had been storytellers, and you have, say, Mapping the Empty—in which eight Nevada artists speak to "how we view and live in that self-mythologized region, the West."
Happily, Fox is the most prolific writer I know, so new books come around about twice as often as Christmas. And I'm gratified to report that when he eventually (dare I say inevitably?) returned to LA, he promptly wrote a book about our city. In this newest work, Making Time: Essays on the Nature of Los Angeles, he visits places from Forest Lawn to the Jet Propulsion Laboratory, and makes visible the erasures of time and space that both bewitch and bedevil everyday life in the City of Angels. Fox has five new books in the works—yes, five—including a collection of essays on artists in Antarctica, a book with geographer Denis Cosgrove on photography and flight, and Aeriality, a look at how we understand the world when looking down on it from above. In other words, while Fox's oeuvre measures roughly a foot on my bookshelf, he's about to add a few more inches of insight into the ways we turn landscapes into the places that we do and do not call home.
Originally published in
Featuring interviews with Marine Hugonnier and Manon De Boer, Peter Doig and Chris Ofili, Richard Pare, David Malouf, Junot Diaz, Isaac Julien, R. Stevie Moore, Annie-B Parson and Paul Lazar, and Winter Miller.