Discover MFA Programs in Art and Writing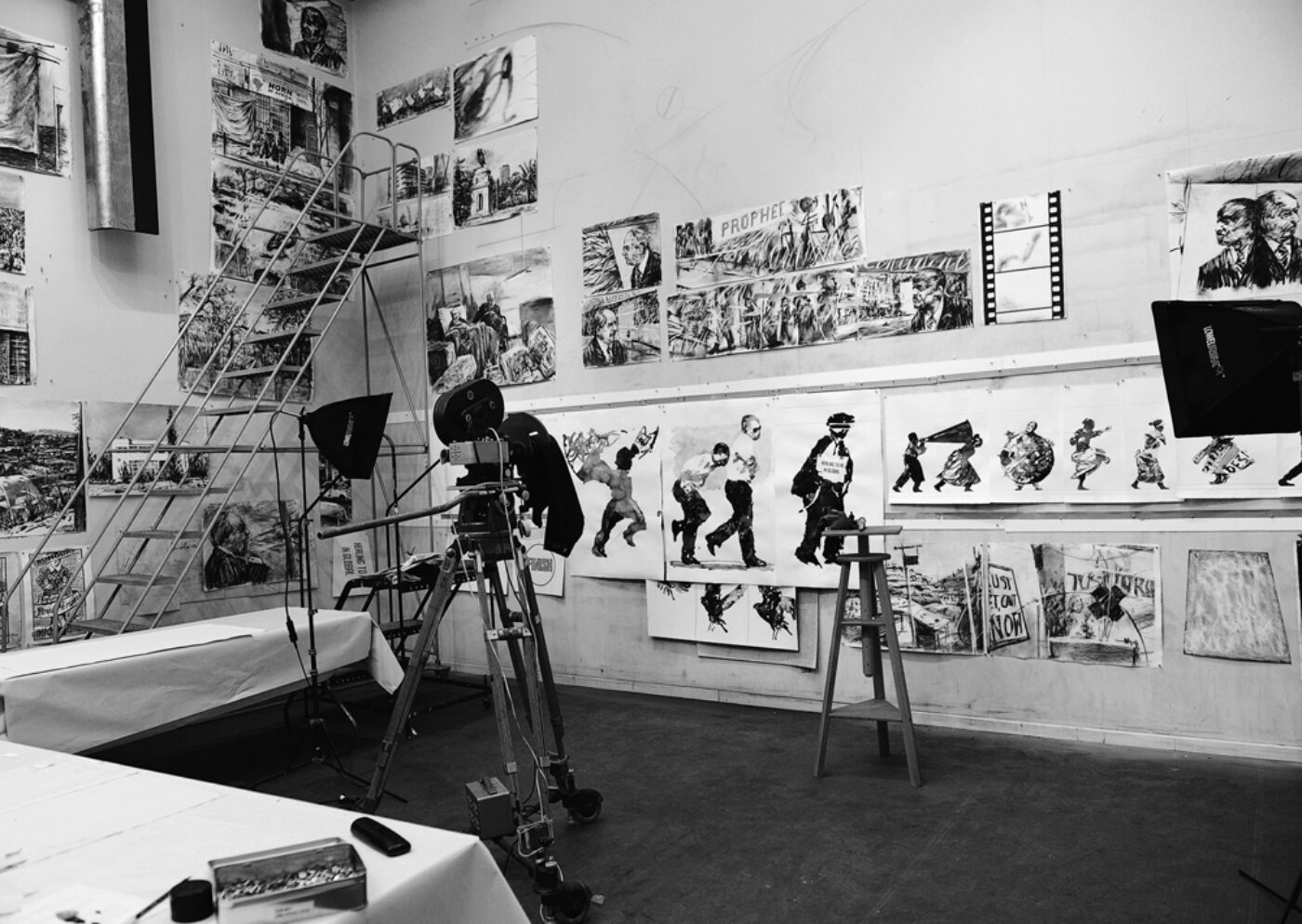 The primary challenge of any William Kentridge monograph might seem to be getting images on the page to represent the South African artist's oeuvre, which spans performance by puppets and opera singers, immersive film installations, stereoscopic and anamorphic drawings, crank-activated kinetic sculptures that play music (recently on view at Marian Goodman in New York), and virtuosic charcoal-on-paper animations. Fortuna opts for visual saturation, offering over 2,000 images, but the bigger picture proves more daunting: designing a conceptual framework for a book to encompass the profound complexity, subtlety, and incisiveness of Kentridge's project. 
Fortuna appears in the long shadow of the San Francisco Museum of Modern Art's scholarly 2010 catalogue, William Kentridge: Five Themes (which accompanied a traveling retrospective co-organized with the Norton Museum of Art). In contrast, Fortuna (itself accompanying a retrospective, which opened at the Instituto Moreira Salles in Rio de Janeiro in October 2012 and traveled to the Fundação Iberè Camargo, Porto Alegre, and the Pinacoteca do Estado de São Paulo) takes a determinedly artist-focused approach. Featuring a number of insightful commentaries by Kentridge (including tips on handling inspiration and lack thereof), the book is organized around his intuitive studio method of "directed discovery" or "fortuna," in which he rejects his own preconceptions in order to allow his "hopes and fears and desires" to infuse his projects. He describes selecting a South African landscape to draw: predetermining a moment to stop the car, then turning his back on the most picturesque view, to capture an honest fragment of the landscape often comprising "a catalogue of civil engineering details." His recent drawings of isolated trees, in black ink brushed on old encyclopedia pages, evoke both the doomed grace and the fetishization of pre-colonial Africa. Given the continent's cycles of violence and domination (including a century of gold mining), there is no "natural" African landscape. It is Kentridge's insistence on his role as mediator that permits the hidden trauma of the land to surface organically in his work. The earnest skepticism behind his deliberately tentative approach constitutes, for him, the heart of truly political art. In an October 2001 lecture at the Chicago Museum of Contemporary Art, reprinted in Fortuna, Kentridge makes a forceful observation: "All calls for certainty, whether for political jingoism or for objective knowledge, have an authoritarian origin relying on blindness and coercion, which are fundamentally contrary to what it is to be alive in the world with one's eyes open."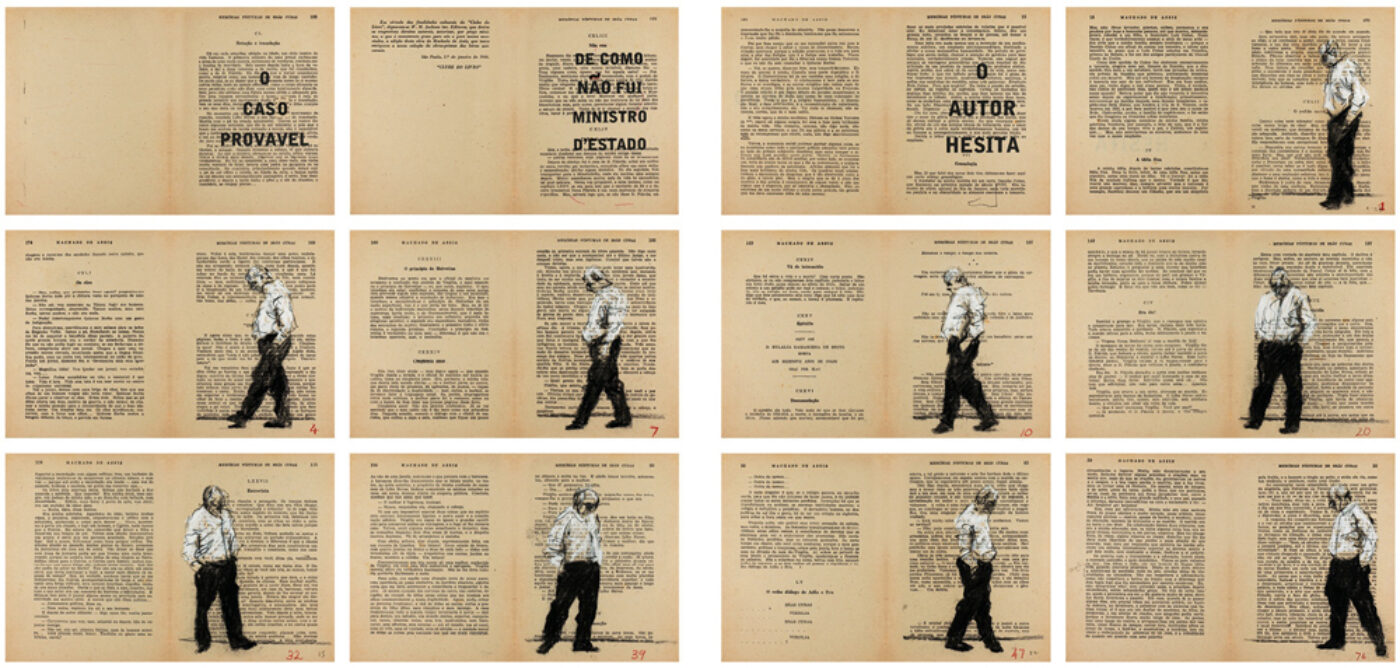 Ultimately, Fortuna's emphasis on Kentridge's methods, however illuminating, leaves out what makes his work so powerful: not only his critical and materialist politics, but his sensitivity to the art forms and histories that serve those politics. Indeed, on the occasion of his first major exhibition in South America, this book could have offered an unprecedented perspective on a well-established artist. Brazil is the land of Carnival, with its hybrid African-European roots; the subversive Tropicália movement; and a deeply political conceptualism under military dictatorship. Why not organize the book around Kentridge's origins in theatrical performance, his visual language of Suprematism and Constructivism (mirrored in many ways by that of Brazilian Concretism and Neoconcretism), and his use of puppets and fables to characterize the relation of the poor to the powerful and to speak unbearable truths of repression and trauma? These are shared strategies of the post-colonial peripheries, tools for a corrective perspective onto global power and canonical narratives. Fortuna relates the comment of a Romanian woman moved by Kentridge's 1997 play Ubu and the Truth Commission, in which puppets borrowed from Alfred Jarry's absurdist 1896 play deliver real testimony of witnesses at the post-apartheid Truth and Reconciliation Commission: "It is so local… . This play is written about Romania." In the end,Fortuna takes a standard approach by offering us the artist in the studio, but ignores its own exceptional occasion: the artist in Brazil.
Nell McClister is a Philadelphia-based editor of art books and former Senior Editor of BOMB.
Originally published in
Featuring interviews with Leonardo Padura, Amie Siegel, Phyllida Barlow, Kai Althoff, Dodie Bellamy, Edwidge Danticat, Hans Witschi, and Mary Halvorson.