William J. Simmons's Queer Formalism: The Return Reviewed by Clarity Haynes
A book that asks questions more than provides answers.

Discover MFA Programs in Art and Writing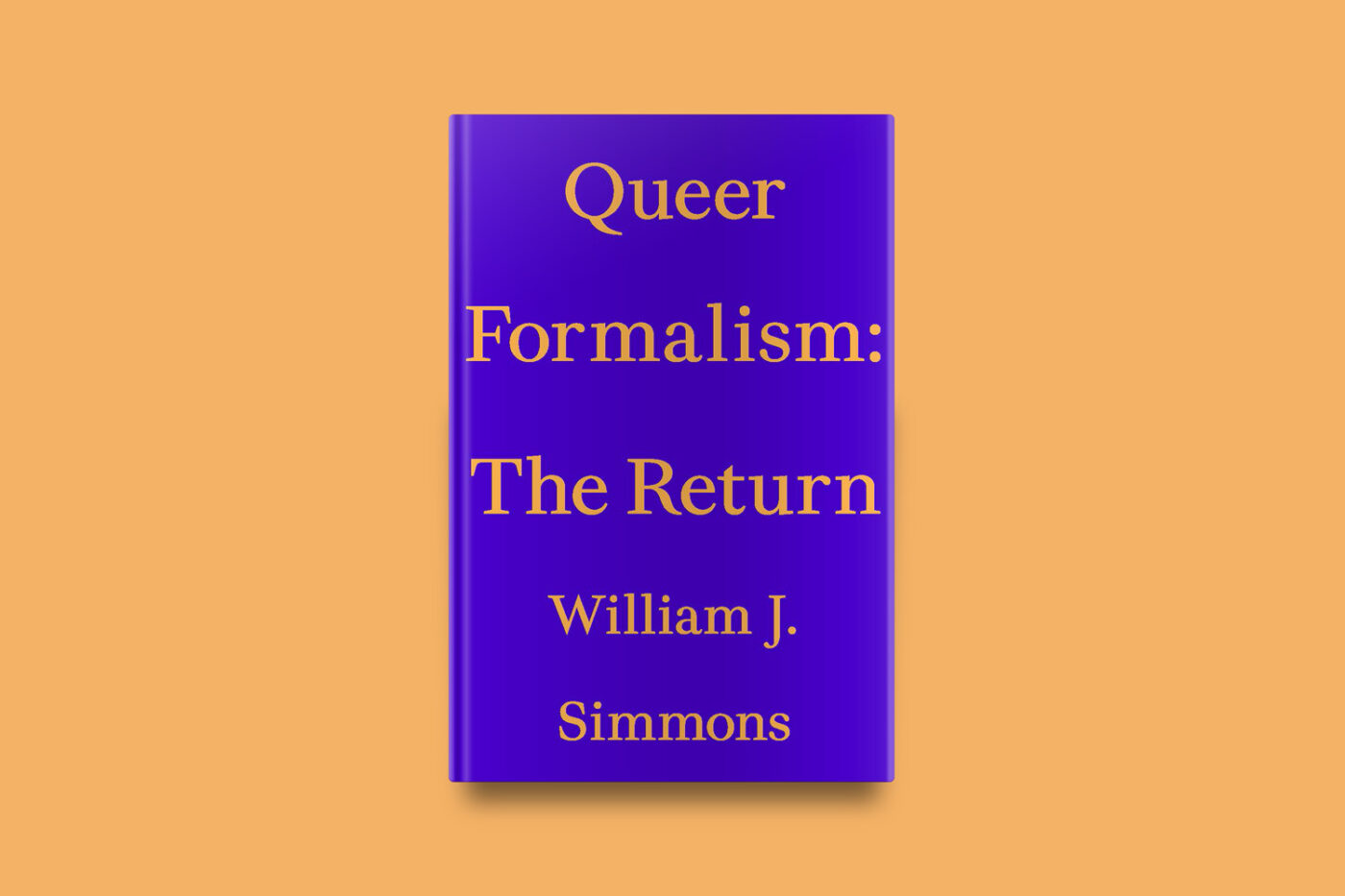 The question at the heart of William J. Simmons's Queer Formalism: The Return (Floating Opera Press) is: What is queer formalism?
Simmons is conscious of the pitfalls of criticism that attempts to name queerness. He notes what queer formalism is not: it is not an in-between-ness, most notably not "between abstraction and figuration." It is not the cliché of sadness, because queerness is not about sadness. It is not just queer artists making art. But it is also not an external expert, the critic, bestowing the surprising title of queerness upon artwork by non-queer artists.
What results in this slim, elegant book is a rich journey through the work of various artists in many media: Nicole Eisenman, Lorna Simpson, Amy Sillman, Greer Lankton, Sally Mann, and Lana Del Rey, to name a few. Simmons admits that all discourse is autobiography, that in fact he, a cis gay man, is in a way speaking through these various women artists. He asks us to look through his eyes, to recognize the traps of too-easy classification, to acknowledge the debt to second-wave feminism that queer studies often does not, and to see anew the work of these artists.
My favorite moment in the book is the side-by-side placement of two very similar images: Me and Ugly Mountain (2003) by Sillman and Conscious Mind of the Artist (Subconscious Decision and Actions in Progress) (2007) by Eisenman. The works are parallel in many ways: the protagonist in each is pulling, from right to left, an enormous mound of something indeterminate. Much, perhaps, like queer formalism. Simmons asks: What is this mountain of stuff? Paint? Oppression? Labor? I will not reveal the answers he provides, because I want to leave you to the gorgeous surprises that unfold.
I found it shocking to see the similarities between these two works, and wondered if an influence existed between the artists or if it was just coincidence. I also marveled at the fact that to have a critic think about queerness while examining and comparing the work of two different lesbian painters is such a novelty, so rare.
Simmons goes on to discuss the elegant aesthetics of Simpson's work, mostly a neglected issue, and the fact that Mann's censorship battles should be included in histories of gay male censorship but are not. He describes the problems with seeing women artists' work in terms of autobiography, then proceeds to tell Lankton's life story, but in a way that does not reduce her to her trauma or to her trans body.

Throughout Queer Formalism, Simmons chronicles his own personal experience, his failings, his willingness to learn and look at his own privilege. He tells us about his chest coughs, his cigarette addiction, his longings, his boyfriend, his youth. With a nod to second-wave feminism, he states that the personal is political, and in that moment the book's real theory is born. Simmons is not going to answer the question of what is queer formalism. Instead, he is going to talk about his obsessions, as a fan of art and pop culture, and in doing so invites the reader on a beautifully written stroll through a virtual gallery with a touch of humor, but much more with sincerity. ("The Return" in the subtitle is a nod to Twin Peaks: The Return, as David Lynch is one of his loves.)
Ultimately, to keep asking questions, not to find answers, is the project of this book. Simmons declares, "More than anything else, I think, queer formalism is not a style or a movement, but a necessary and reckless and activist and reclusive and informed and blithe state of free association that springs forth from the simultaneous love and skepticism that nonnormative bodies cultivate in order to survive."
Queer Formalism: The Return is not about the destination but the incandescent journey. It is, in all of its indeterminacy, a manifesto.
William J. Simmons's Queer Formalism: The Return is available from Floating Opera Press.
Clarity Haynes is a queer feminist artist based in Brooklyn and upstate New York. Her work spans painting, drawing, and social practice, and has been widely exhibited, including at Denny Dimin Gallery in New York City, presented by New Discretions; the Aldrich Contemporary Art Museum; the Pennsylvania Academy of the Fine Arts; and the National Portrait Gallery. She has received awards from the New York Foundation for the Arts and the Pollock-Krasner Foundation, and fellowships from the MacDowell and Yaddo residencies.