Restoring, archiving, and exhibiting artists' films from the post-punk era.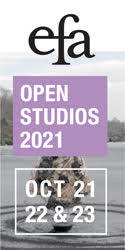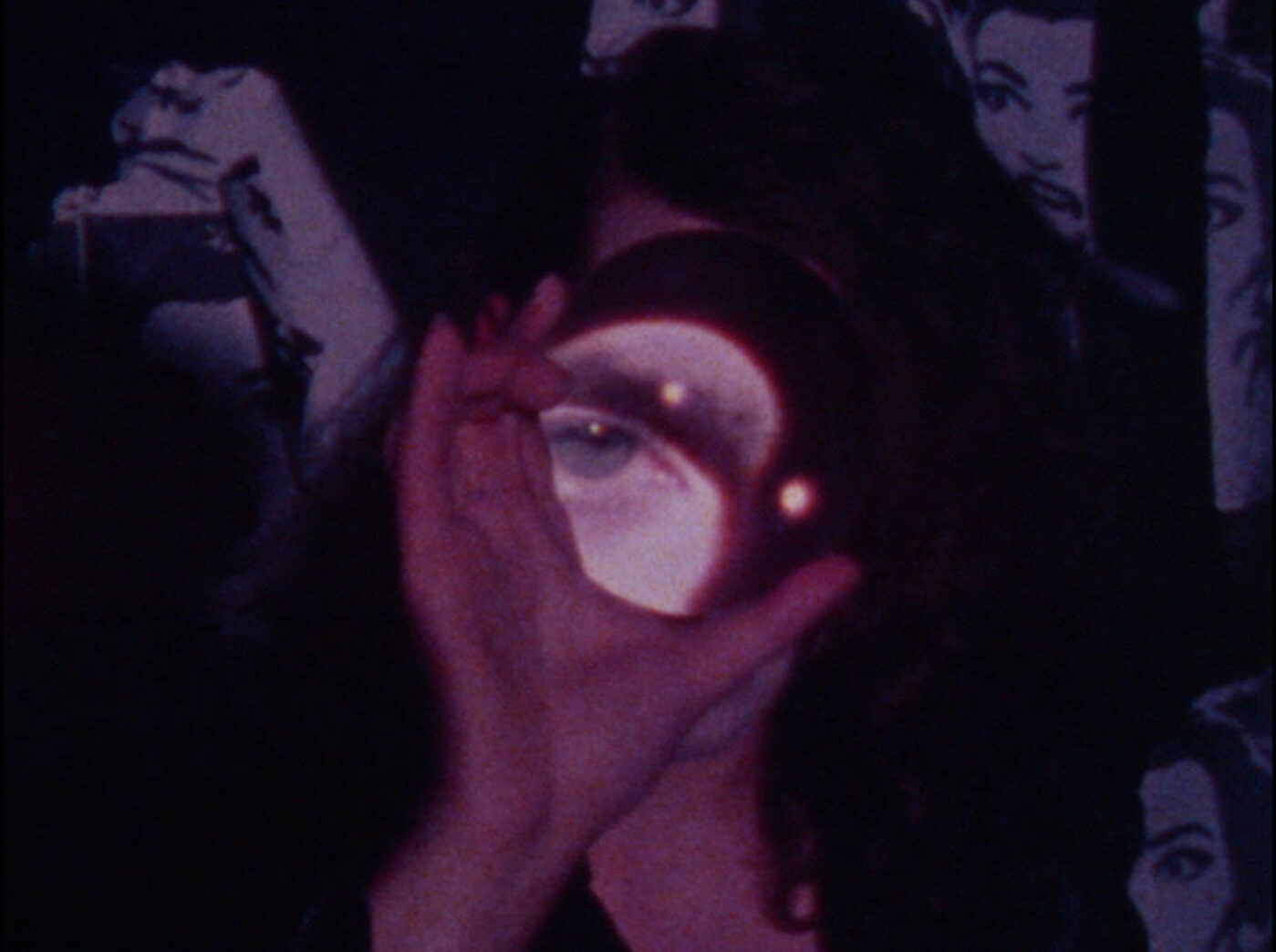 In April 2014 in London, the British Film Institute (BFI) Southbank presented a program called "This Is Now: Film and Video After Punk." The films were part of a significant restoration project overseen by William Fowler. As a young lad in the early 2000s, the Cornwall born-and-bred Fowler was working at the information desk at the British Museum and occasionally putting on film screenings at an underground venue called The Horse Hospital. He then pursued a film studies and archiving degree at the University of East Anglia and, in 2004, took a temporary job at the top film organization for artist films, LUX. Shortly thereafter, he was hired as the first-ever Curator of Artists' Moving Image at the BFI National Archive. His restoration projects at the BFI have included "GAZWRX: The films of Jeff Keen"; "Queer Pagan Punk: Derek Jarman"; as well as "This Is Now," which is currently touring internationally through LUX and will hit the US with all seven programs playing at MoMA in late 2016.
The period of 1979-1985 saw an explosion in artist filmmaking. Since that time, the majority of these personal, frequently very intimate, works have gone unseen—until now. Pieces by Grayson Perry, John Maybury, Tina Keane, Christine Binnie, Isaac Julien, Jill Westwood, Cerith Wyn Evans, and Sophie Muller were part of a massive restoration endeavor. Fowler spent three full years of research and development on the project, archiving and restoring twenty Super-8 and 16mm films. Almost all of these works have been taken into the national collection and digitally remastered. Some of the recognizable key figures captured in these beautiful and lushly romantic films include Leigh Bowery, Michael Clarke, Siouxsie Sioux, Public Image Ltd., and many other underground denizens of London's art and music scene during that time. Many video works from the period are also included.
This past May, I was privileged to be able to participate in the second annual Oberhausen Seminar, an experimental gathering of thirty-five individuals from the art and film worlds to explore contemporary artists' moving image practice within the context of the International Short Film Festival Oberhausen. We seminarians—or, as we eventually referred to ourselves, Peripherians—met for think-tank discussions, and each day brought a special guest to help further our explorations. One of these guests was William Fowler, who had brought a curation for the festival, one of four programs from international archives and by far the most enchanting screenings at this year's program. Fowler chose to present a lecture and three mesmerizing early works from filmmaker John Maybury: Court of Miracles, The Technology of Souls, and Solitude, all from his "This Is Now" project.
I, along with a packed house of captivated film wonks, was very taken with these films and Fowler's deep and abiding love and pride for this project. Working alongside Maybury—whose early oeuvre was shot on Super-8 and VHS—during the painstaking research and restoration process, Fowler says that "John Maybury's independent films appear never to have existed in definitive versions; the veracity of the image and any ideas about truth, source, and origin are frequently undermined—indeed, this is very often the basis of the work."
In mid-July, on a London-Berlin Skype connection from his offices at the BFI, I spoke with Will about all things post-punk.
Pamela Cohn What was the initial spark that led you to delve into this work, and how did your work as a curator inform your restoration methods?
William Fowler During the course of deep research into the various experimental film movements, I noticed there had been periods of activity that had barely been historicized, if at all. In the early '80s, the artists and filmmakers who had been working with or around Derek Jarman, shooting Super-8, were labeled the Romantics. Their work was most visibly screened at the Institute of Contemporary Arts in London. And yet, when I went to go find out a bit more about the scene, though it had been historicized as a general movement, there wasn't any writing about it in any kind of detail, aside from mentioning the usual suspects.
PC Was it considered too marginal, too fringe?
WF Histories are always so political, and they mostly reflect things about the people who write them, of course, whether it's conscious or not. People who wrote about experimental film at the end of the '70s, and indeed subsequently, were in most cases associated with the previous generation and had a much deeper engagement with work predominantly from the late '60s and early '70s. They were the generation that had to fight hard to get people to pay any attention to UK work internationally, since American experimental films had dominated so much of the landscape and discourse. So there was a lot of energy in getting the previous generation's work known. By the time of the early '80s, it became a bit like the divide between the hippies and punks, and critics of the previous generation had other loyalties. At the risk of contradicting myself, I should say that the writer Michael O'Pray crossed that divide and was essential in getting a lot of the post-punk generation's work screened—and indeed, he was responsible for most of the screenings at the ICA.
However, another odd fact about the historicization of this material—or lack of it—is that these films weren't always shown in the cinema. In fact, they often appeared in nightclubs and squats, and not always seen by those who might otherwise write up a screening and effectively preserve it for historical record. The ephemeral nature of the material, of the Super-8, also meant that films rarely entered into any distribution collections. People did occasionally make copies, but this was rare, meaning that what they shot and potentially edited was the very thing that went through the projector. And invariably, the filmmaker, him- or herself would hold onto the films, which meant that one couldn't "book" it or even go see it in an archive. So it's been hard to see these films. Super-8 is something of a marginal, domestic format, and though that would be a reason for using it in the first place, it probably also meant that critics did not take it as seriously as something shot on 16mm, for example. There's a whole host of reasons why this material wasn't institutionalized until very recently.
But these films were very exciting, connected to music, club, and fashion culture, so people knew something interesting was going on; it must have resonated in some way—very powerfully in fact. Yet, the films were hard to see. I was in a very fortunate position to be working within the archive where some titles were accessible and I could undertake research and slowly contact filmmakers. In turn, I could view works and construct filmographies. I went through the ICA records, and started to piece things together a bit, getting a sense of the main makers. But I couldn't definitely say how many films they made without having lists and catalogs to reference. I went through tons of screening brochures and notes and built from there.
PC So there were just fragments here and there?
WF Yes, and as I said, some of the works were still with the filmmakers. Sometimes they themselves didn't even really know what it was they had. Perhaps they were scared it just wasn't very good, since they hadn't looked at it for some time. This ephemerality I mentioned also speaks to the relationship the makers had to their own work. And they were very young as well, most at college, so it was essentially student work, and student work often has that aura of being undeveloped. There were some artists that just made films for a few years, like Michael Kostiff who was part of the Jarman crew, a photographer in the fashion world. He stopped shooting Super 8 after about 1984 or 1985. Many people made things and then moved on, which was quite common in this period. Perhaps it wasn't meant to be sustainable.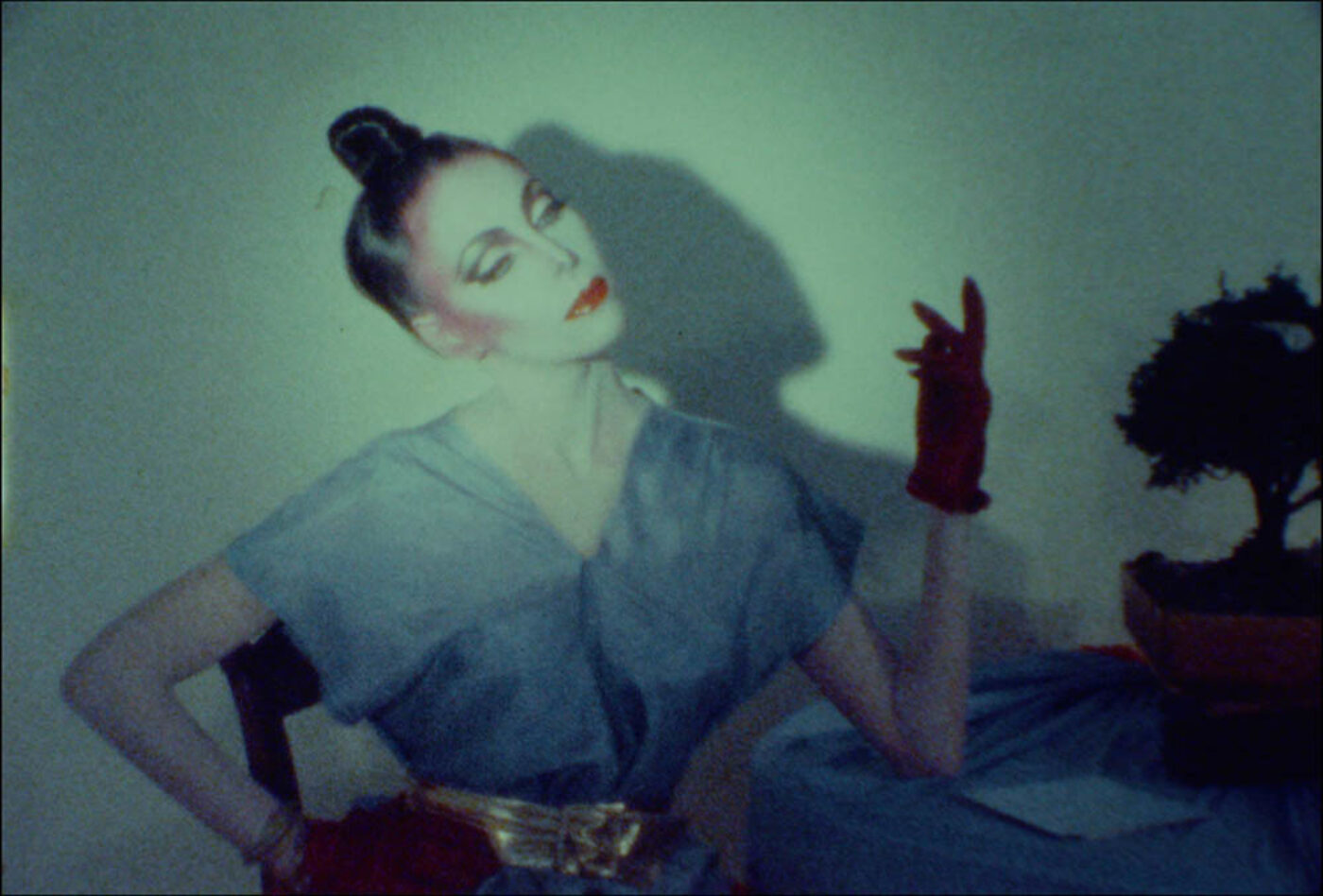 PC I think the whole post-punk period seemed so ephemeral precisely because it followed this balls-out way of expression that the punks brought—a definitive, highly politicized stance on things like society, social constructs, government corruption, and so forth. After that, you have this softer, more malleable, and much more personal kind of expression stemming mostly from the fashion and art worlds. There's also a cult of personality for the people in the films—they were obscure at the time, only known to those in that scene, but they're so riveting on camera and seemed to understand the impulse of the filmmaker in this intuitive way, since they were all friends.
I remember talking to people after the Maybury screening at Oberhausen, and it was just this really rare and sort of sacred feeling of immersion in the works. I think we all got a bit hypnotized by it. For me, it also evoked intense nostalgia for a time that I lived through. That imagery was part and parcel of my dreams and fantasies. I think that's why it's maintained much of its beauty and is so moving to see in a contemporary context. It's fragile now, just as it was then, even more so. You're several years younger than I am, so can you talk about your aesthetic pull toward the material and what you were discovering about your own tastes and memories?
WF I was born in 1977, so for me, it felt like a sort of archaeological project of the self. I found thematic connections between these Super 8 films and the feature films made during that time. There was a predominance of fantasy films in the early '80s that also introduced a burgeoning fascination with technology. Whether it's Terminator or Electric Dreams, which was a UK production, they all had an emphasis on subjectivity, investigating a crisis of the self, how the body fits into an increasingly technological world. Those films don't look like John Maybury's films, but they do reflect and partially instigate a kind of similar cultural shift. So I found myself immersing myself in this whole culture, in some respects also trying to understand myself! In terms of being a child at that time, I absorbed something and that was interesting to investigate further. I didn't live through that post-punk period or culture since I was in Cornwall at the time, far away from London, but I could find ways to connect with it.
There's a book by Simon Reynolds called Rip It Up and Start Again: Postpunk 1978-84. I felt I was doing the film equivalent to this book, grappling with that sense of the aftermath of punk and the exploration of the other options being offered, how things could be done differently in terms of testing various forms in a very raw way. In Maybury's work, he's using people that he knew, people like Michael Clarke and Siouxsie Sioux. In Grayson Perry's film, he had Cerith Wyn Evans. It was friends using other friends in their work, co-creating the pieces and informing one another's pieces. It was an exploratory mode that infused other artists' personalities into the work, and it, of course, also spoke to the relationships these people had to one another. The cameras get very close and intimate, and that comes across in the films.
There's Anna Thew, who had studied painting at the Chelsea School of Art in the '70s. She was a very social person and collaborated with a lot of people in her films. There's a 16mm film of hers called Lost for Words from 1980 with Alexie Sayle, who was from the theater and a pretty famous comedian at the time, and various others from the art world and the gay underground of the time—David Medalla, for instance.
PC A large part of your mission was transforming all this ephemerality into something projectable. I was deeply impressed by the sheer presence of the work, the boldness it presents in its current digitized form.
WF Particularly in Maybury's Court of Miracles, Solitude,and The Technology of Souls, the three films I brought. Here we're seeing extraordinarily sophisticated pieces of work. Especially in Court of Miracles, one can really see what's possible in terms of expression and how ambitious one could be with Super-8 as a format. It's a singular piece of work and one of the towering titles of that era. It's intricately edited and includes found footage and carefully manipulated re-projection. To me, it reads like an essay film, where he's talking about how we understand images in or from different cultural contexts, considering an overriding quality of existential angst it expresses. There's also the transgender thing going on as the woman's voice is talking over images of David Holah and Siouxsie Sioux; her body changes and relates differently to other bodies.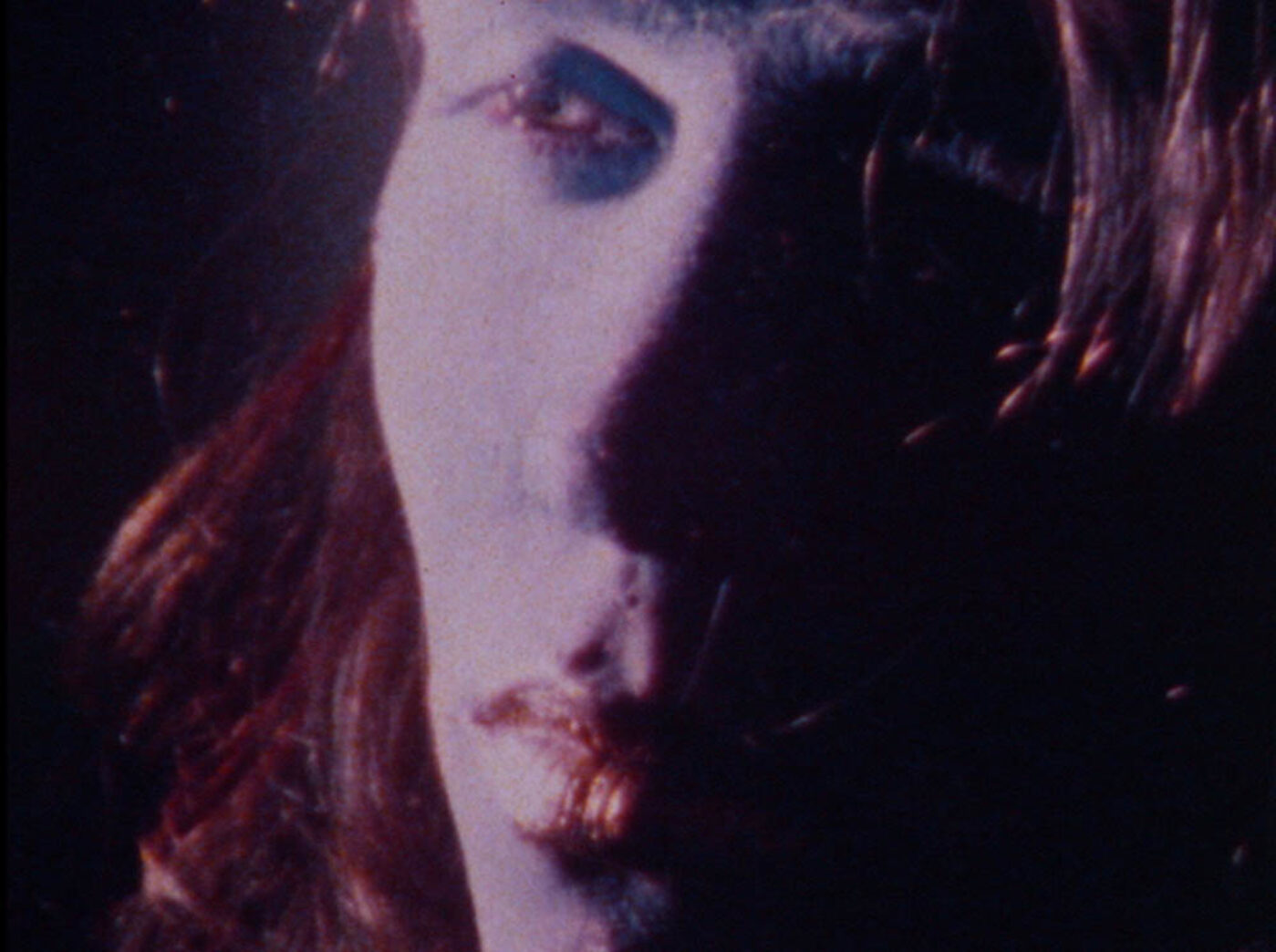 I have a question for you, actually. Previously, I'd never played those three films together. I played them in different programs with works by other people. So I want to know if that, somehow, made a deeper impression, playing them together? Because I did feel that they had more impact presented in this way.
PC There's always something to seeing a program of work that consists of just one artist or filmmaker, either in whole or in part. I think Oberhausen presents programs like this with a very specific purpose in mind and that is to allow this kind of immersion into someone's milieu, a chance for that maker and an audience to have this kind of singular convergence, where you really have a chance to sit and take in someone's "voice." As well, this work was oftentimes created so far outside the zeitgeist of its time, and that gives it a deeper, more thrilling aspect somehow. Your work with these pieces also felt very personal and meaningful, which was an enhancement to the overall presentation.
WF It's interesting, because when I immerse myself in an individual's work, I find it becomes an opportunity to see all these layers and connections, to be able to appreciate details that I might not have by just encountering one film. But then I think: Am I just trying to understand or even psychoanalyze the person, the maker behind the films? And is that really a helpful thing, or am I being pulled into something else altogether? But whatever it is, it's an extremely fulfilling journey.
PC In this instance, you got to collaborate with the maker, since you ended up going to Maybury directly to find the work.
WF It did take him a little while to be convinced this was worthwhile, as well as being able to trust me, a person he didn't know. As we've been discussing, this work is very personal and fragile. But he's also a busy director who works on feature films, television, fashion catwalk shows, and on and on. He's a busy person, so there was also an issue with his time. I felt very privileged to have any kind of one-to-one dialogue with him. I was also very much interested in how this early work related to what he did later, or is doing now. It's interesting, for instance, to watch Solitude and then take a look at the music video he directed for Neneh Cherry for the song "Buffalo Stance". One can see the same use of projections, the fragility of the body against technology, the image of her being duplicated. There are all kinds of interesting things going on in his work in every period.
What's also quite important to note is that aside from the researching, restoring, and preparing for exhibition at BFI, the work did have to be ready to play in a conventional cinema auditorium. That's what the BFI does, and the archive and distribution mechanisms are structured around that. Of course, that raises the question—showing these works in a big cinema, making it look all spic-and-span, is that against the ethos of the work somehow? Technically, we are working in a completely different way to how these pieces were originally projected and seen, which, as noted before, could be in very small spaces, even against a wall of a club.
PC There are concerns about the efficacy of digital formats and various transfer workflows from celluloid. That's also an essential conversation to keep having because it's a deep and profound loss when a great work is allowed to disintegrate to dust. No one's denying that. I'm not so interested in talking about marketplace and distribution and the vagaries of all that, so much as I am about the fact that these digitization processes enable things like fragile Super-8 to be preserved. What you're doing is kind of the flip side of a film preservation conversation that centers on saving celluloid. We're in rarefied zones here where we care about this and the fact that it might affect the way we view a film. But as you stated, you are preparing these works for a mass audience. To my mind, the merits of that far outweigh anything.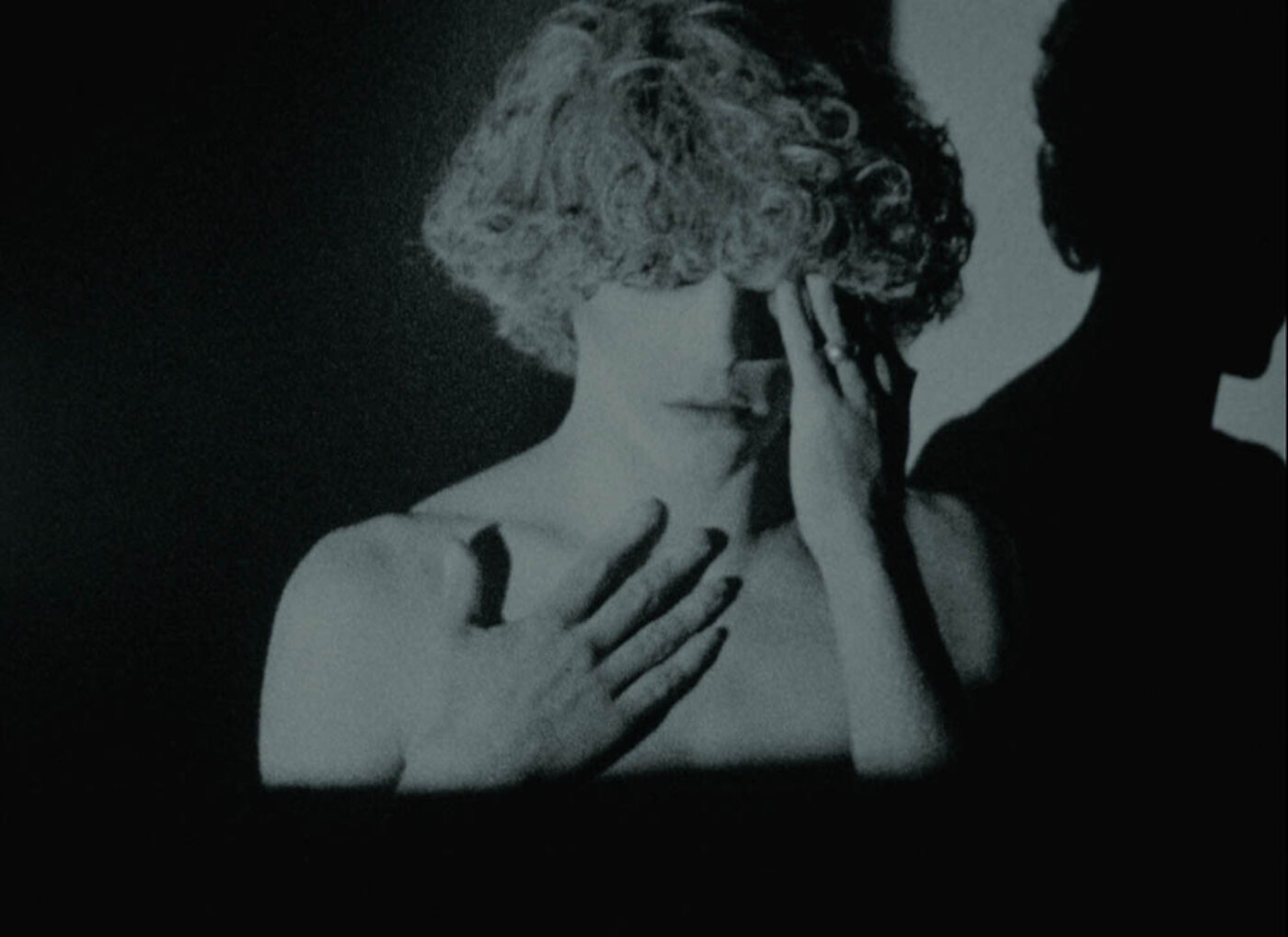 WF At some level, it does rely on the big institutions to make this possible—the possibilities of research and all that, the funds it takes for proper digitization. There would be limitations to restorations of archives without that. We restored twenty titles on a mixture of Super-8 and 16mm. I have conversations with both Andy Lampert of Anthology Film Archives and Mark Toscano, the curator and preservationist at the film archive for the Academy of Motion Picture Arts and Sciences in Los Angeles. He and I talk both privately and publicly about how our archives work. [Toscano also brought a stunning lecture and film selection to Oberhausen—beautifully restored underground films, including works by Amy Halpern, Bruce Baillie, Robert Nelson, Nina Menkes, and others.] 
PC It's not always the prerogative of an archive to exhibit though, is it?
WF No. Essentially, the American archives are not state-funded, as we are in Britain. In the US, they exist on a philanthropy model, and so they have to be very clear on what they do, that being the end goal of preservation. In the UK, the BFI is mainly publicly funded. Archiving work is clearly very important, but there is also a sense of the commitment to that public, in being able to see the films that their money went toward restoring, in making them available and viewable. It's not just about the importance of the collection. Both models have their strengths. US archives can concern themselves exclusively with the preservation needs of a particular film, in all its minute detail, and they do great work.
Film is a popular medium, and there's a strong expectation that one should be able to see this stuff. Going back to how this work has been seen in the past, after the initial screenings some films were transferred to video, often by videoing them off the wall. They of course often looked pretty bad—or at least not as good as they could—and this hardly helped their reputation. Now we're going back to the original projection format, in most cases meaning the very film that went through the camera, and we scan it at 2K. This means the full resolution of the image is captured and re-presented, plus we are able to work with a very substantial color range, giving the films brightness and punch. Which is how they look when projected with a good Super 8 projector. It can be difficult if not impossible to retrieve faded colors if you work only photo-chemically, i.e. film-to-film. As an archivist, I would love to have film copies made of the digital work we do. But we also have to think of the quality of reproductions for the different platforms—DVD, online, and distribution, sometimes in different cinemas simultaneously. I hope in time, however, we'll be able to print out to 35mm all the titles we've restored digitally.
PC Specifically how was Maybury, or some of the other filmmakers whose work you restored, involved? What were the overarching questions you were grappling with during the years you were working on this? What unexpected questions emerged?
WF It was more along the lines of helping me search for things, such as determining if there had been a sound track, then locating it. And if there wasn't one: How should we present these films? At what speed should they run? There's another Maybury piece called The Modern Image that I didn't show at Oberhausen. He told me he sometimes would show that at eleven frames per second, and accommodating that means adjusting the frame rate accordingly, whilst still having the sound play at the normal speed. The slow speed makes it even more enigmatic and dreamlike, more akin to a trance film.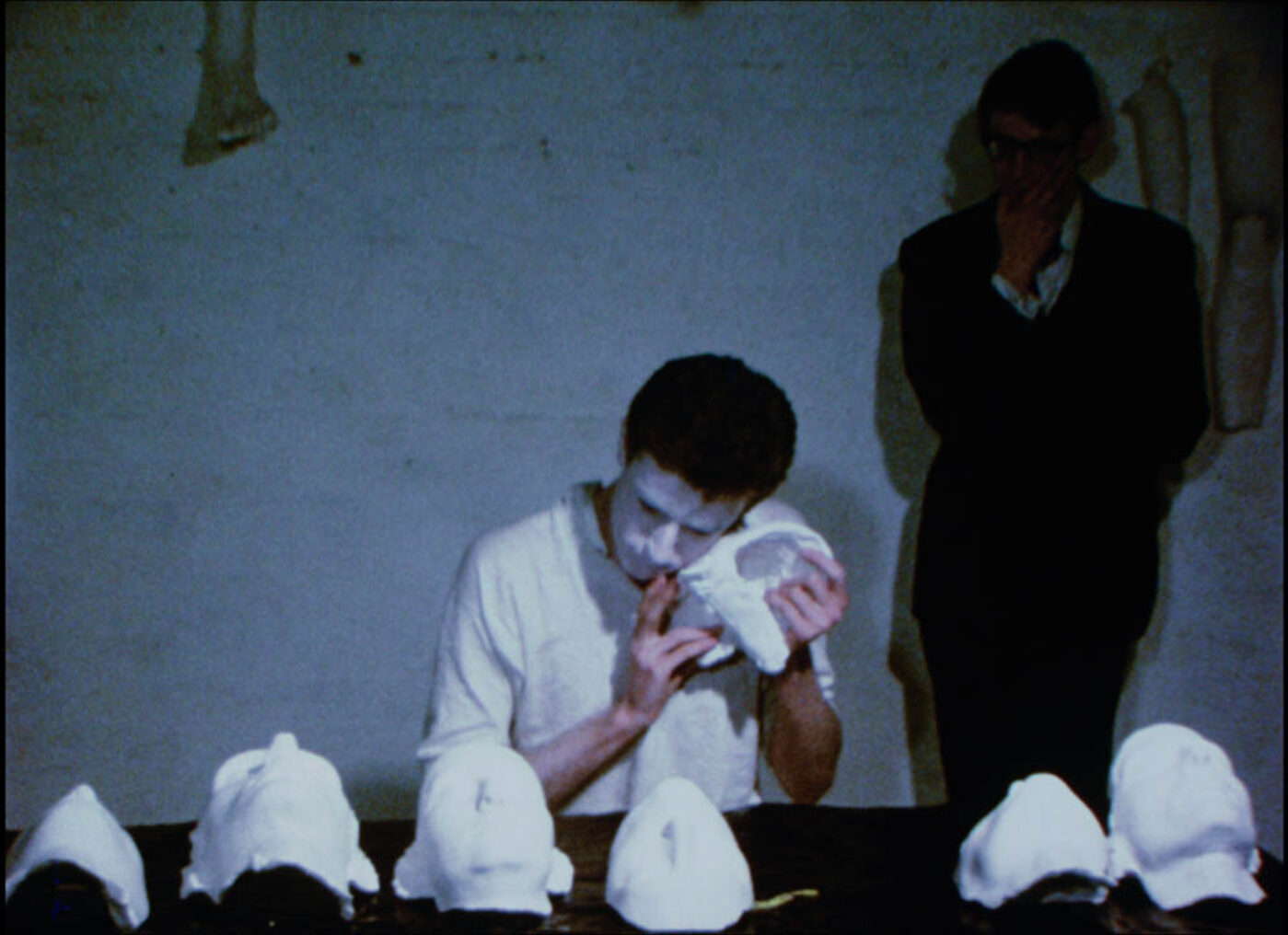 Then there are the general questions around post-modernism, that fracturing of images, or an overall resistance to the idea of authority, where there are no inherent truths in anything, and that there are different options available to us in terms of our cultural identity, our sexual identity. This was a time when post-modernism was on the rise, at least in the UK. With these films and in the scene, it happened at a street level, coming out of punk. Punk was massively important, in terms of challenging identities and tearing down façades, how our entire beings are a kind of bricolage, where you have that quite literal symbolism of the safety pins holding things together, wearing clothes from different periods of history. I was just looking at England's Dreaming by John Savage, a book with interviews of seminal people in the punk music movement. As with any movement, as the one we're talking about in the early '80s, it's that powerful exploratory phase when nothing's very defined, when it's still special and authentic. Verbal language is about freezing meaning at some level when it's always much more complex. These works, in a way, are trying to free themselves from that. There's a quest, a reaching for truth. The acknowledgement of that truth is always slippery.
Other curators were curious to see Maybury's original Super-8 films, to see the "authentic original," when in fact it's a continuum. I mean, you can slightly sidestep the question: What is a restoration? It can be a bit too convenient to talk about the continuum in this way, but perhaps the 2K is another version in the films' trajectory. Maybury wasn't really too concerned during the restoration process in how the music played or if it was looped in the right way. It's enough to have the right music, and that attitude is reflective of this fluidity. That's how those films came together when he made them in the first place.
The ways in which artists work is completely antithetical to the demands of a normal model of film distribution, which works in a very specific way in terms of how films are officially registered once they're complete. Even the ways in which these films were originally projected refutes any kind of industrial model on how films get distributed and exhibited. In a way, we're almost re-imposing the industrial model when we work with the archive—with the significant difference that commercial return is certainly not the goal. But we do go through a similar process to ensure that the work can be seen.
In terms of the international tour of the films, there is going to be a dedicated person managing that at LUX, as well as a website built, accompanied by loads of contextual information, including a whole timeline going back to Jarman in the '60s, along with myriad of influences and trajectories. This will go live in the next few months. While there's a structure to the program, it's meant to be quite fluid, to be worked with in different ways to various needs and interests, wherever it might play. That feels very appropriate. But there's no doubt that it's also really great when work like this receives a massive institutional platform, and we say collectively that this work is important and needs to be seen.
Pamela Cohn is a producer, writer, programmer, and documentary consultant currently based in Berlin.