A Sense of Place: William Ferris Interviewed by Michael Blair
The artist and documentarian on capturing the vernacular South.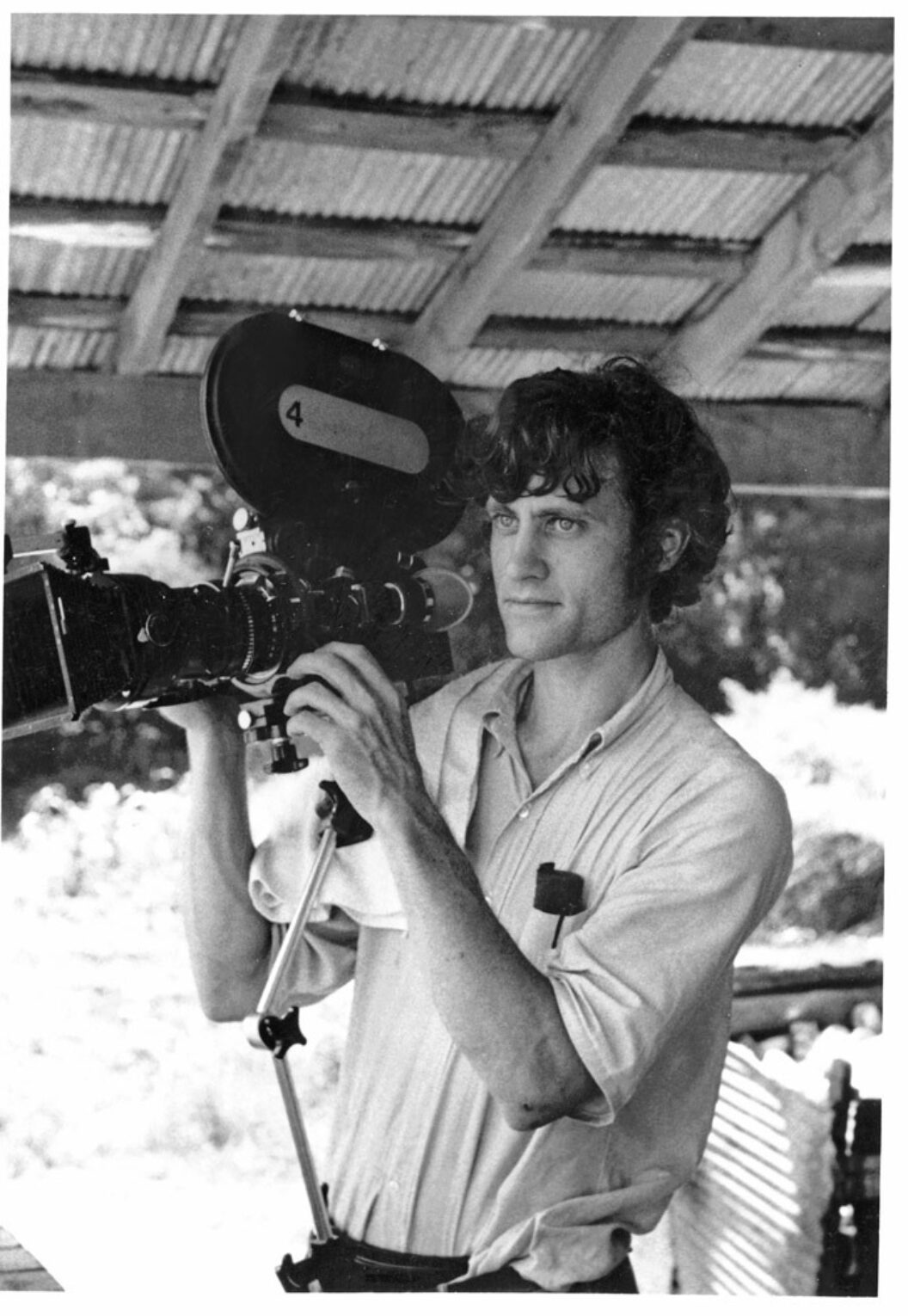 In 2018, the Atlanta-based label Dust-to-Digital released Voices of Mississippi, a collection of sound recordings, still photographs, films, and stories compiled by William Ferris. The materials stretch from Ferris's childhood growing up on a farm near Vicksburg in the '40s and '50s; through his graduate school days and civil rights activism in the 1960s; into his work as a teacher at Jackson State and Yale; and as the founder, alongside Judy Peiser, of the Center for Southern Folklore in Memphis as well as the Center for the Study of Southern Culture at the University of Mississippi.
Over the years, he's been most captivated by the ways in which musicians, sculptors, writers, and storytellers find the source of their work within the rhythms of their everyday lives and the places and people that comprise them. Nowhere is this more apparent than in the films he made between the late '60s and early '80s, which are portraits of artists not just working, but also talking about their lives, hanging out with friends and family, and moving about the homes, towns, and landscapes that surround them.
The musician and farmer Louis Dotson told Ferris about how, as a kid growing up in Mississippi in the early 1900s, he and a friend who lived on the farm next door would "talk the bottle" with each other. They'd send melodies into the air by blowing into a Coke bottle filled halfway with water, and then follow the sounds to find each other. After spending enough time with the patient beauty of his records of the South, you can start to think of Ferris as a bit like Dotson's friend in the story: someone who's spent their life waiting for music to move over a nearby hill, listening closely, and then sending the melody right back.
—Michael Blair
Michael BlairHow did you start making films?
William FerrisI was a graduate student studying folklore in the late '60s at the University of Pennsylvania and doing field recordings and photography in the Mississippi Delta. When I presented my research, I displayed prints of my photographs on the wall and played my field recordings. But I felt that I could never fully communicate the power of the juke joints and church services in which I was working. I felt film would be the most dramatic way to immerse my audience in those worlds. I tried to get film students at the Annenberg Center to work with me, and they weren't interested. So I asked my cousin, who was in the military, to purchase a Super 8 camera for me at a discount in the post exchange.
I had no formal training. I shot three-minute cassettes of Super 8 film accompanied by wild [unsynchronized] sound. That was my first step as a filmmaker. In many ways, these early, black-and-white films are my best work. They're raw, visceral, grainy, and very much in your face.
Once I got grants for my work, I purchased a 16 mm Bolex camera and started recording sound on a Sony half-inch reel-to-reel. I got more support when I taught at Yale in the '70s through the Media Design Studio, and I was able to work with a camera operator and sound person. Things became more professional. I also worked with Judy Peiser at the Center for Southern Folklore, and we were able to get grants with which we rented equipment—a 16 mm Arriflex BL and Nagra recorder—that allowed us to film with sync sound. So my more recent work was 16 mm color sync-sound that was edited on a Steenbeck flatbed. Film was the top of the mountain for me because it immersed the audience into the lives of the people with whom I worked. That was very satisfying.
MBViewing your films together, we get an expansive understanding of creative expression and cultural life in the South. You make portraits of people who are blues musicians, playing at home or at juke joints, as well as those who sing and play music at church. You focus on quilters, painters, and writers. Then there are people like Ray Lum, a storyteller and mule trader. Often the films reveal that people are artists in many different forms, like James "Son Ford" Thomas, who was both a sculptor and musician, or Fannie Bell Chapman, who writes songs, sings them with her family, and also sews artworks out of pink and blue egg cartons.
WFI view the American South through the lens of what Balzac called "la comédie humaine." Life in the South is intimately connected, from the region's vernacular folk worlds to its literary worlds. Eudora Welty and the novelist Alice Walker, for instance, both write with sensitivity about music, quilts, and stories. My films embrace people's music, stories, and art. From bluesman James Thomas's clay sculpture to Chapman's egg cartons, there's enormous creativity embedded within the lives of each person with whom I worked, and I tried to reveal that raw power of in my films.

All these artists draw from a common well of inspiration: the place in which they live and the power of memory. Sense of place defines their life in the deepest way. In her essay "Place in Fiction," Welty writes that place is like an angel that watches over the hand of fiction. Place is equally powerful for visual artists and musicians. In a film I made with Judy Peiser and Dave Evans, Gravel Springs Fife and Drum (1972), Otha Turner recites a list of places in which he has lived from the time he was a young child until the time we met. With poetic beauty, he chronologically enumerates each place that defined him.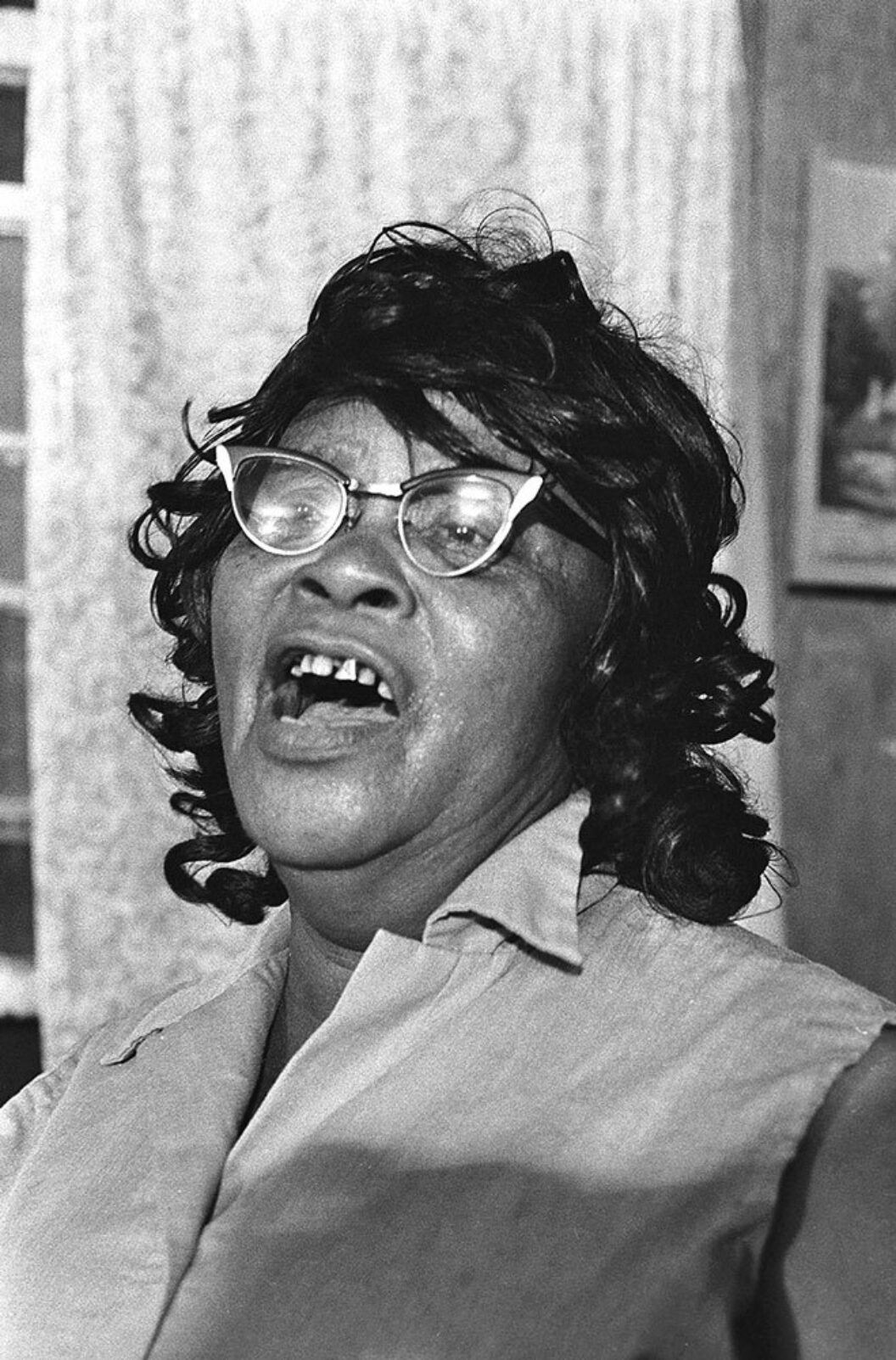 MBIn addition to Voices of Mississippi, you've recently published The South in Color (University of North Carolina Press, 2016), a book of color photographs taken from the same time period. They're arresting images, made even more so because we're so accustomed to seeing the '60s and '70s of the South in black-and-white. I was interested, too, to learn of your friendship with photographers like Walker Evans and William Eggleston, who both encouraged you to keep working in color. In your film Four Women Artists (1977), you show Eudora Welty's photographs of Southern life during the Great Depression. I'm reminded of your own filmmaking by her comments on her approach to photography: "I just took the pictures because I wanted to, just impulse. I was not trained and had no very good camera, but for that reason I think they may constitute a record."
WFI sometimes saw photography through the lens of film. A long, medium, and tight shot are terms we use with motion pictures, but they also apply to still photography. As do panoramic shots—you can do a pan with a motion picture camera, but you can also do pans with still photographs. I tried to create a cinematic vision within my still photography. Within a single image, I think you see motion, you capture depth of field, story, and place in ways that complement and are deeply connected to moving images.
MBYou always pay close attention to the way people speak and how they tell stories to each other. Voices of Mississippi includes an entire CD of storytelling, including stories delivered by some of the same musicians we've previously heard playing instruments and singing songs. Your film I Ain't Lying: Folktales from Mississippi (1975) not only compiles stories, jokes, and tall tales, but it also makes clear where the stories are being told—on front porches, in front of country grocery stores, at juke joints while cups of whiskey are passed around.
I was also curious to read about your time in the early '60s spent studying in Ireland. Is there that same link between spoken language and art in Irish culture that you identified in the American South?
WFYou've touched on a special note because I have a deep love of Ireland and the connection it draws between storytelling, music, and literature. The history of the Abbey Theater and John Millington Synge's great play The Playboy of the Western World (1907) is a perfect analogy to what happens in the South, where writers are inspired by stories and oral tradition. William Butler Yeats found Synge in Paris and told him to go to the west of Ireland, where "they dig their life out of the stones," and listen to the stories. Synge did just that. Faulkner was similarly encouraged by Sherwood Anderson in New Orleans to go back to Oxford, Mississippi, the world he knew best and write about his "little postage stamp of native soil." That is what I try to do: keep going back both literally and imaginatively.
Whether it is Eudora Welty or Pecolia Warner telling the story, there is a beauty, elegance, and grace in their language, which makes both written and folk voices an important part of Southern literature. Both the written and oral literature are well-known and loved. My great inspiration since high school is James Joyce's Portrait of the Artist as a Young Man (1916); Stephen Dedalus has and will always be my hero. Joyce writes that Daedalus "fled the nets of politics, family, and religion," to which, as a Southerner, I would add race. Joyce beautifully captures the idea of how the artist must be at odds with his or her culture, and I tried to understand this struggle as I wrestled with oral tradition and documentary film.
MBYou can see the relationship between storytelling and music through your films. I'm thinking of your portrait of Ray Lum; the way that the film is put together he's speaking nonstop for pretty much the entire time. You get the sense that you're not only learning about this man's life as a trader, you're also witnessing a performance.
WFFirst of all, Ray Lum talked every waking hour. (laughter) I have never known a storyteller who could match his skill and endurance. Mr. Lum talked incessantly and in a fascinating, theatrical way. When he auctioned horses and livestock in the auction barn, the building was like a theater. Lum was on stage, and the buyers were his audience. Then in the more intimate space of his little shop, he held forth with stories while customers gathered around to listen.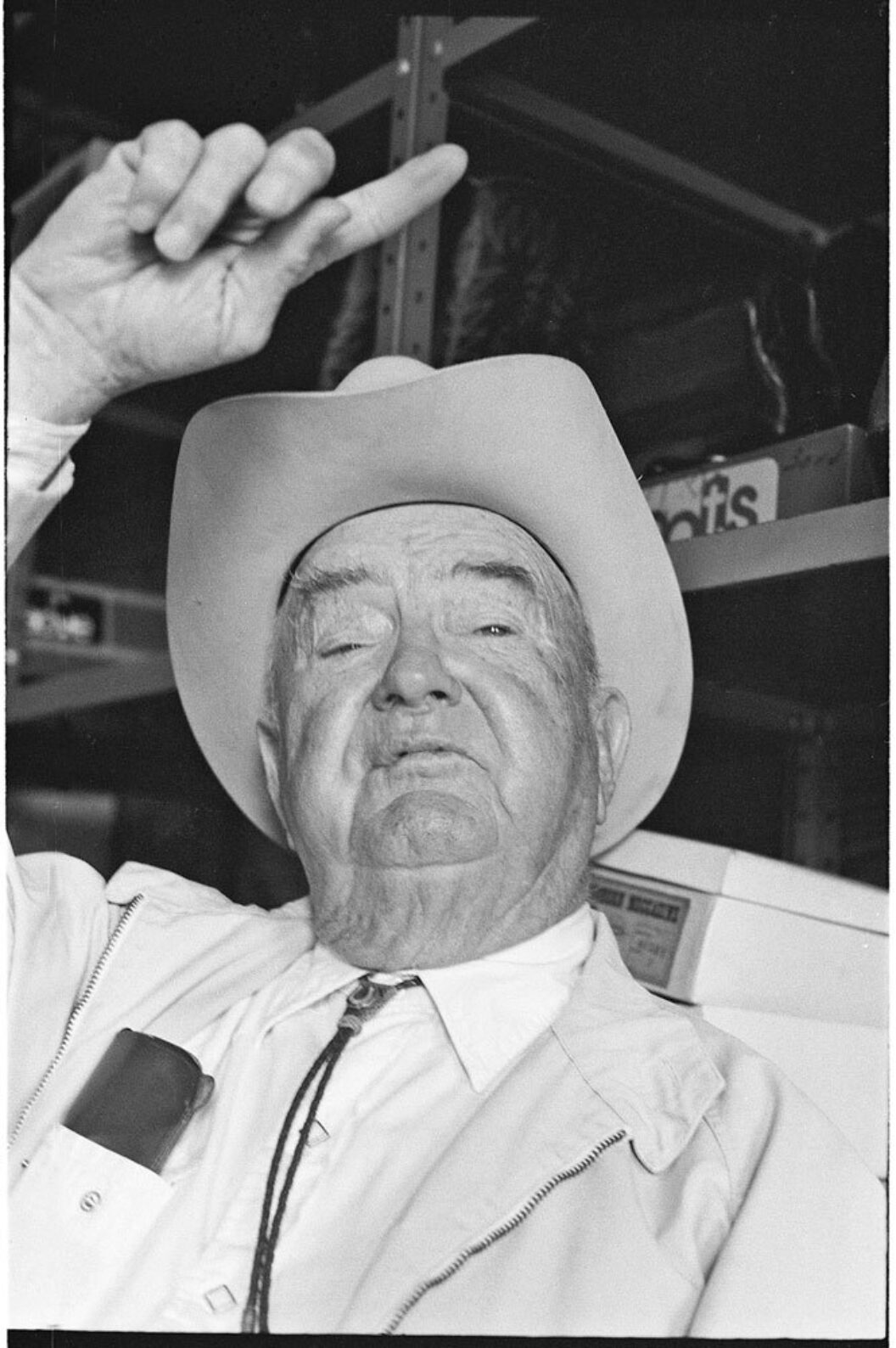 MBAll of your films are structured by the voice of their subjects—either talking in voiceover, interview, or conversation among family or friends. People describe their lives and art in their own words, without interference from you. It's a really patient and open-ended kind of documentary.
WFMy films are like theater, and they give the stage to speakers who are rarely, if ever, given an opportunity to explain who they are and what they do. Rather than use an academic voice, I feel the richest, deepest, and truest voice is that of the person whom I film. That's why I never appear in any of the films. My films capture voices of people as they describe their life. They may explain how they sew a quilt or talk with a neighbor about what the day looks like from their front porch. There's a beauty and power to everyday life. And I aspire to capture that with film. I may not achieve all I hoped, but at least I glimpse a bit of that life. Those moments grow more powerful over time because there's a clarity that film brings to the experience. Whether it's Ray Lum or Fannie Bell Chapman or Eudora Welty, film captures a truth that, when seen within the context of place and community, is both precious and magical.
I think of Dominique Benichetti's film Cousin Jules (1972), which beautifully captures the power of place as viewed by an aged couple who live together on a farm in the French countryside. I met Dominique at the Flaherty Film Festival in the '70s and was inspired by his work. In 1982, I had the honor or working with his cinematographer Pierre-William Glen, when I served as associate producer of Mississippi Blues, a film co-directed by Bertrand Tavernier and Robert Parrish.
MBYou added race into your characterization of the South and emphasized the feeling of being at odds with its political and social order. As you were making those first films in the '60s, you were also taking part in the Civil Rights Movement, and, later on, teaching at the historically black Jackson State University. Some of the films engage directly with the political change in the South; at one point, we see a group of black musicians playing underneath a portrait of Lyndon Johnson, just a few years after the passage of the Voting Rights Act of 1965. Sometimes the films show white and black people hanging out together, and sometimes they're shown explicitly apart from each other. How do you view your work's engagement with race and political change in the South?
WFI view my work in the '60s as a political act. It was an act of defiance against Jim Crow laws that divided white and black worlds, laws which I refused to acknowledge. I grew up on a farm in which white and black worlds were intimately linked. As a very young child, I attended a black church, Rose Hill Church, on the first Sunday of each month, and I learned to sing the hymns and spirituals.
As I grew older, I realized that there were no hymnals in the church and when those families were no longer there, the music would also disappear. So I began instinctively to record and photograph the services as a way to preserve them. That led to similar work with blues musicians. In the '60s, I began to see the link between my documentation and the Civil Rights Movement. I knew that the voices I recorded were invisible to society, and if they weren't recorded, their stories would be lost.
Sometimes the people I recorded and filmed asked, "If we tell you our story, do you promise to put it out there, so people will know what it was like down here?" And I promised to do that. Voices of Mississippi is the fulfillment of the promise that I gave them. Sadly, these films and recordings are as relevant today as they were in the '60s, because the issue of race is just as pressing. Black Lives Matter is a reminder of the fragility of young black lives. The voices I recorded spoke truth to power, and they address our hunger for truth and beauty today.
MBThe storytelling section of Voices of Mississippi includes a track entitled "Cemetery Conversations," which features snippets of discussions you had with James Thomas about race and American politics as you walked with him in a cemetery.
WFAs a gravedigger in Leland, Mississippi, Thomas was intimately familiar with death. He sang blues verses such as, "You may be beautiful, but you got to die some day. I want a little bit of your love, before you pass away." And he sculpted clay skulls to remind the viewer that one day she or he would also die.
When we spoke in that cemetery in 1974, I asked Thomas whether he thought there would ever be a black president, and he said no. It was unimaginable to him that a black man could serve as president and not be killed by whites. Our conversation is a reminder of how far our nation can move.
A selection of Ferris's films will screen at Anthology Film Archives in New York on March 29 and 30. At the March 29 screening, Ferris will appear in person alongside filmmaker, musician, and photographer John Cohen.

Voices of Mississippi is available at record stores worldwide or directly from Dust-to-Digital.
Michael Blair is the coauthor, with Joe Bucciero, of a book on Young Marble Giants' 1980 LP Colossal Youth. He is a contributing editor at BOMB and works at Electronic Arts Intermix.