Discover MFA Programs in Art and Writing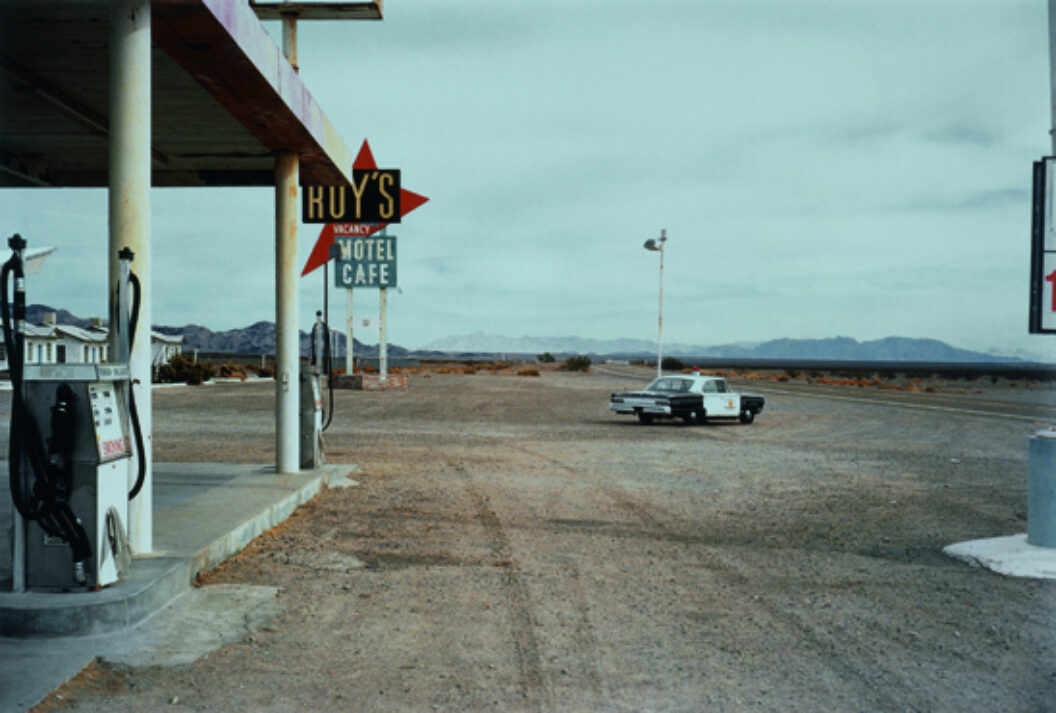 Often regarded as a Southern artist, William Eggleston does not consider himself as such in any traditional sense of the term. His subject matter extends well beyond a Southern vernacular, and his photographs embody emotive qualities that are not rooted in the colloquial, but seem a unique refraction of the banal and the evocative. Regardless of where he photographs, in Tallahatchie County or Miami or Berlin, Eggleston's images share consistently mysterious choices and ineffable effects. Yet after spending much of his life in Mississippi and Memphis where the light, filtered through tender, humid air casts perceptible hues of blues, greens, and rose pinks, where advertising relics, crumbling brick buildings, and defunct American craftsmanship remain in varying states of decay, perhaps the Southern milieu has been a fertile training ground for honing elected moments of framing and composition, beauty, and oddity culled from the everyday.
Eggleston's new works are startling, luminous photographs the artist shot in Arizona and Los Angeles. The Arizona images range from the improvisational glamour of the desert—cactuses in a royal purple and a soft, painterly cloud; to the visual poignancy of human detritus—a pink and corroded overturned sink and a splayed, forgotten suitcase; to landscapes seen from the road à la Ed Ruscha—filling station pumps and a coquettishly placed antique police car backed by hazy mountains, a road sign of collaged and faded advertisements for Route 66 travel amenities. The Los Angeles photographs reveal wry glimpses of California myth and mystagogues, the peculiar and striking symbols of Pentecostal faith and suburbanized evangelicalism, the gleam and artifice of Hollywood.
Although Eggleston's pictures center on unpredictable matter from the quotidian world, there are themes that have emerged in his extensive body of work, if only of color (which is, naturally, of primary importance). Reds reappear like a central character we've come to know, like, and distrust (although Eggleston's printing process for his most recent gallery show in New York was not his trademark dye transfer, and as a result the reds do not leap out, reverberating, intense and saturated, the way they have in earlier bodies of work). Swaths of sky slicing through the upper portion of pictures recur like a visual refrain, supplying a counterpoint of blue to whatever subject (or lack thereof) Eggleston has trained his lens—the painful, depthless blue of a California summer day, the Valium-blue of a stage backdrop on a Hollywood studio lot, the muted chalky blue of a late afternoon in the dry, Mojave Desert. Yet these pictures are not only about color, but how color factors into his skillful application of Cartier-Bresson's maxim regarding the perfect moment—in a sense merging the full-spectrum sensorial with the formal.
Eggleston takes only one picture of what he sees, never crops his photographs, and as legend would have it, isn't always looking through the viewfinder. Yet what seems incidental is not; his photographs have everything to do with dignity and perceptiveness, and a subtle awareness that the exaltation we seek from the visual arts, the visual world, is all around us, at all times.
—Rachel Kushner
Originally published in
Featuring interviews with Robert Mangold, Brian Tolle, Robert Pollard, Carl Phillips, Colson Whitehead, Kenneth Lonergan, and Guillermo Arriaga.