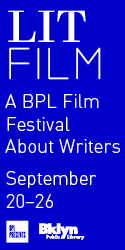 Hip Hop began at a time when the disco craze was reaching its peak. Disco always stressed the possibility that you could go there and mix with someone classier than you. See John Travolta achingly aping the "Manhattan look" to convince his Brooklyn girl (hopefully) friend. It took a lot of time and effort to maintain the illusion but it was worth it to be accepted "in the city." Upward Mobility.
But in the baddest sections of the South Bronx, kids were just too bad to cut that image. They were going to party anyway and if they couldn't raise the cash for that disco look then 'fuck it' and be bad and be proud of it. The ones with the most pride lead the rest. Be the best. Too much energy to dance the 'hustle.' Break out! Show your stuff. Let them know you're bad. Hat cocked to the side, black pullover, sneakers. Only 15 year olds can dance wild as that, those kids act crazy! Can't play this disco shit without fucking it up someway, so fuck it up and tell them who you are. The ones with the most pride will lead the rest.
WILD STYLE is a teenage pop musical being shot in the South Bronx where Hip Hop music meets Graffiti Art.
by Charlie Ahearn (producer, director) and Frederick Brathwaite (assistant producer)
featuring Rappers: Grandmaster Flash and the Furious Five, Grand Wizard Theodore and the Fantastic Five, Chief Rocker Busy Bee, Starsky, and D.J. AJ, Cold Crush Brothers
and the appearance (or art) of:
Graffiti Lee (art director)
Zephyr (supporting lead)
Lady Pink (supporting lead)
Ali (supporting lead)
and Futura, Crash, Dondi, Daze, Rammellzee, Noc, Obdewel X
Originally published in
Tim Burns & Jim Jarmusch, ABC No Rio, Charles Ludlam & Christopher Scott, Jacki Ochs, Michael Smith, Mirielle Cervenka, Gary Indiana, Sonia Delauney, and Phillipe Demontaut.