Discover MFA Programs in Art and Writing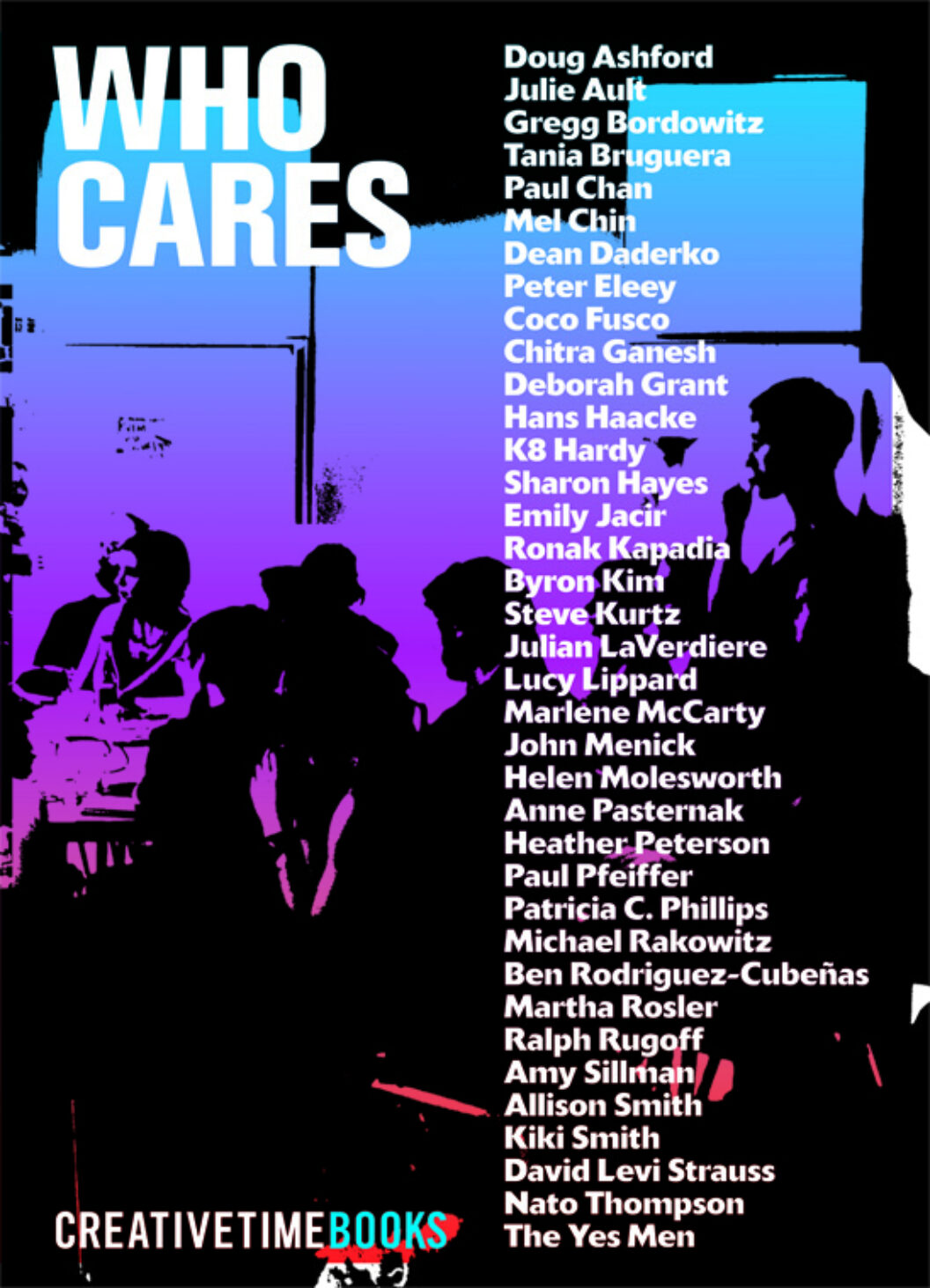 In 1846 Edgar Allan Poe composed an essay titled "The Philosophy of Composition" in which he describes writing "The Raven" as though it were an entirely rational, top-down exercise, involving no nebulous inspirational moment. But the essay is a ruse: Poe's true aim is to indict the notion that artistic creation proceeds from the general to the specific, and the satirical format obviates the pitfalls of discussing the largely inscrutable misrecognitions of the world that are the kernels of all artistic acts.
Creative Time's recently published Who Cares, an edited transcript of three dinner conversations moderated by artist and activist Doug Ashford, takes the opposite view. "The necessity for open-ended discourse evolves into specific value and example," asserts Ashford, responding to his former Group Material collaborator Julie Ault's concern that conversation is not productive for developing strategies for art's engagement with the world. But Ashford's framing of the conversations as "working meetings" intended to develop strategies for art's socio-political engagement could be seen as a ruse all its own. While the discussions range from the position of artists in a globalized economy to the seeming disconnect between aesthetics and politics to a more anecdotal conversation about art after 9/11, the specifics of what politically engaged artists ought to be up to is left to us.
Nevertheless, the participants' provocations (especially those of Ault, Paul Chan, Coco Fusco, Creative Time's Anne Pasternak, and Amy Sillman) are, if not always particularly insightful, consistently inciting. (Can art model a better world? Should it?) And that's the point. Despite the occasional self-congratulatory and "these kids today" indulgence, Who Cares successfully encourages at least this reader to get involved in every step of the conversation, with or without a worked-out strategy to change the world.
Who Cares was published in October 2006.
Originally published in
Featuring interviews with Bill Jensen, Robert Polidori, Cristina Garcia, Lore Segal, Mary Jordan, Reinhold Friedl, John Turturro, Sarah Ruhl.