John Reed keeps it real and critical with this year's much-anticipated 2012 Whitney Biennial.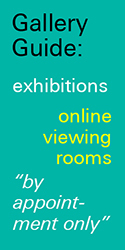 We are privatized. In the United States a trend toward privatization has commodified domains traditionally thought of as public or free. "Most of what we currently perceive as value and wealth," noted Alan Greenspan in 1999 speech at the Gerald R. Ford Museum, "is intellectual and impalpable." The seemingly innocuous statement was a bombshell, one that would eventually explode the Western economy: valuation was no longer an objective assessment of materials, it was a subjective assessment of ideas. The Information by bestselling author James Gleick, chronicles the seismic economic shift, exclusive to our time: information is available, but at a price.
The museum is a curious iteration of the balance, the romance, and the struggle between private enterprise and public good. Without an inclination to public good, museums wouldn't be here; without private sponsors, museums wouldn't be here. In such a microcosm of the world's present day challenges, what then is public, and what is private? What is privately owned, and what is private unto ourselves, and what is for all of us?
The 2012 Whitney Biennial—with 47 artists, and two collaboratives—assembles a multi-part argument: media, installation & performance, sculpture, painting & drawing, photography, text, and textile. A tension of public and private is reinforced with pointed regularity. Dawn Kasper, in her installation, "This Could Be Something If I Let It," lives/works in her room in the Whitney for the duration of the Biennial. The posture is part protest, part ambition, part give-em-what-they-want-but-too-much, and part sincere desperation. Space, for all of Kasper's lifetime, has been commodified. She has no studio space. So what's the trade? Her whole self, moving into the hosting gallery. The choice is one all of us face—to compromise, or to sacrifice—and Kasper's stunt, the sale of identity, is indicative of a twenty-first century malaise.
But if the Biennial 2012 theme is rather nicely assembled, the curation—courtesy of Elisabeth Sussman, the Whitney's Curator of Photography; Jay Sanders, an independent curator in-step with performance; and Thomas Beard and Ed Halter, curators of the Biennial's film and video program—is careful not to over-orchestrate. The Whitney "survey" is a manifestation of the arts conversation of the moment. Said Sussman and Sanders: "Taking the pulse of the time through the immediate experience of art is what the Whitney Biennial is all about." The airy sentiment invites qualification from Andrea Fraser's text contribution to the cause. Fraser, in her second Biennial, can muster only an essay, only text:
As much as art discourse may reveal structures and relationships to us, it also serves to conceal, with direction and sometimes misdirection … or simply through a pervasive silence about aspects of art, our experience of it, and the relationships it performs that, once internalized, may even cause them effectively to disappear for us.

The seventy-sixth Biennial comes at a singular intersection of the museum's history. The intention of the Biennial remains to survey contemporary art, but the scope of the museum's inquiry is in reformation. A relocation to Chelsea (the museum is scheduled to move into its fourth home in 2015) will rebrand the Whitney, establishing a cultural institution as active in performance art as fine art. "While the Biennial may reference what's going on in the world, it's happening here at the Whitney," notes Whitney Director Adam D. Weinberg in the Q&A which introduces the 2012 catalogue. "Most of all," Weinberg goes on to explain of the future location, and in answer to the question of whether or not the 2012 Biennial is a harbinger of things to come, "we're thinking about the entire building as being performance ready."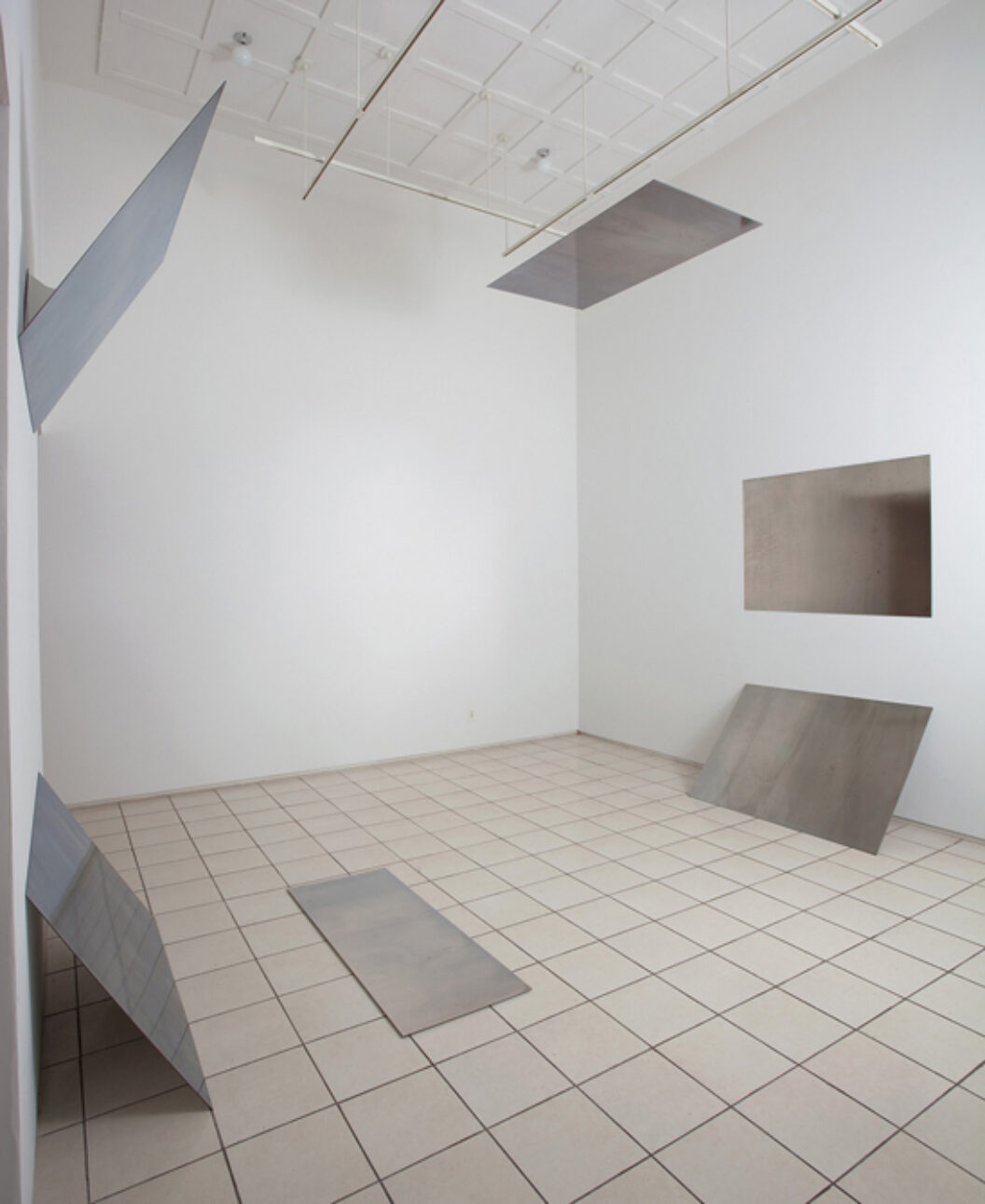 The direction—to veer from the safety of the Whitney's collection and predominant history—might be simultaneously applauded as a courageous leap toward increased curatorial freedom and derided as a foolhardy foray into territories unfamiliar. But other Museums have made the transition—the Guggenheim and MoMA, namely—and the Whitney has not only an affection for representing arts in a diversity of mediums, but a curatorial identity that embraces an ever-widening definition of itself.
The Biennial has been historically open to new media. Film, video and digital media have been gaining in presence since the first Biennial's inclusion of video in 1975 (18 of 108 artists fit the category); film would follow in 1979. Of 2012's total number of artists, sixteen, one third, are media artists: Thom Andersen, Moyra Davey, Nathaniel Dorsky, Kevin Jerome Everson, Vincent Gallo, Werner Herzog, Jerome Hiler, Mike Kelley, George Kuchar, Laida Lertxundi, Laura Poitras, Matt Porterfield, Luther Price, Kelly Reichardt, Michael Robinson, and Frederick Wiseman.
As an entirety, the presiding inquiry is home: what it is, how real it is. Moyra Davey shows us her letters home—but just the envelopes—while Mike Kelley literally transports a facsimile of his mobile home from Westland, Michigan to Detroit. George Kuchar, in his "Weather Diaries," presents uncomfortable documentation of an underlying American terror—the tornadoes are always approaching. That these experiences (not including the film, video and digital media in other projects) account for approximately 1800 minutes (30 hours) gives evidence to where the heart is—the heart of the 2012 Biennial, and very likely the future Whitney.
If film, video and digital media are a weighty presence, their density is offset by performance and installation. Performances by Kai Althoff, Charles Atlas, Michael Clark, Richard Maxwell, Sarah Michelson, Alicia Hall Moran and Jason Moran, and The Red Krayola are scheduled variously until the closing date of May 27. Installations by Dawn Kasper, John Knight, Nick Mauss, Alicia Hall Moran and Jason Moran, Lucy Raven, Georgia Sagri, Wu Tsang and Gisèle Vienne are ongoing. In addition to the resident artist—Dawn Kasper, squatting on the premises—Wu Tsang affords gallery-goers with a transsexual cabaret/lounge, "Green Room." Lucy Raven provides the player piano and nostalgic home movies (of mechanized industry), and Georgia Sagri treats viewers to a fashion show catastrophe-cum-lecture, via remote location.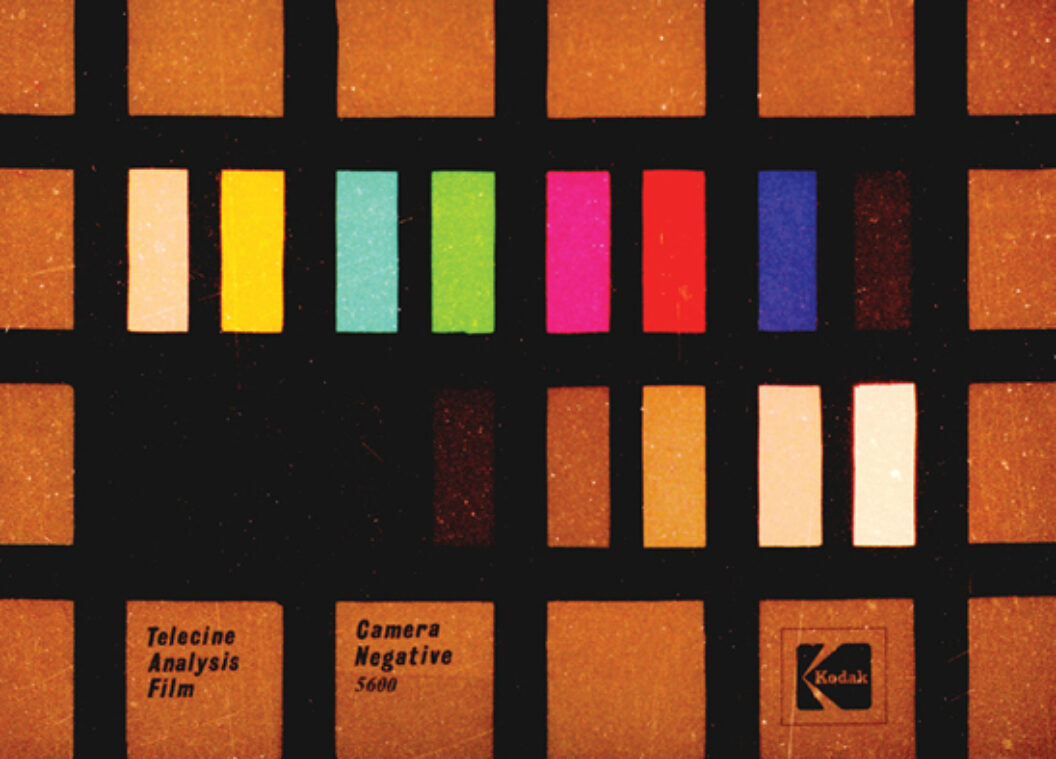 Sculpture, in a neat awareness of its own historical character, bears the weight of social context. Detroit returns in the morose industrial castoffs—sweatshirts, straps gloves—of Michael E. Smith. Works by Cameron Crawford echo the lunchpail sentiment—his painstaking assemblages look like they can do something, but in fact, they're useless, and assembled with laborious idiocy. Lutz Bacher casts a celestial spell on the museum, with her "Pipe Organ," and "The Celestial Handbook" (stills of space-scapes are framed and hung throughout the museum). Kate Levant, also from Detroit, suspends the remnants of a burned down house. Oscar Tuazon, in the first work that visitors are likely to engage, fabricates a sculpture "For Hire," a kind of architectural interiority. Sam Lewitt demonstrates the industrial invention Ferrofluid, which changes its properties based on its circumstance. In similar vein, Vincent Fecteau, K8 Hardy, Joanna Malinowska and Matt Hoyt defamiliarize the familiar: Fecteau teases viewers with seemingly recognizable components, Malinowska builds an ersatz horn and antler monolith, Hardy strips fashion of its context, Hoyt crafts shards and fragments, which are in fact original objects, and whole unto themselves.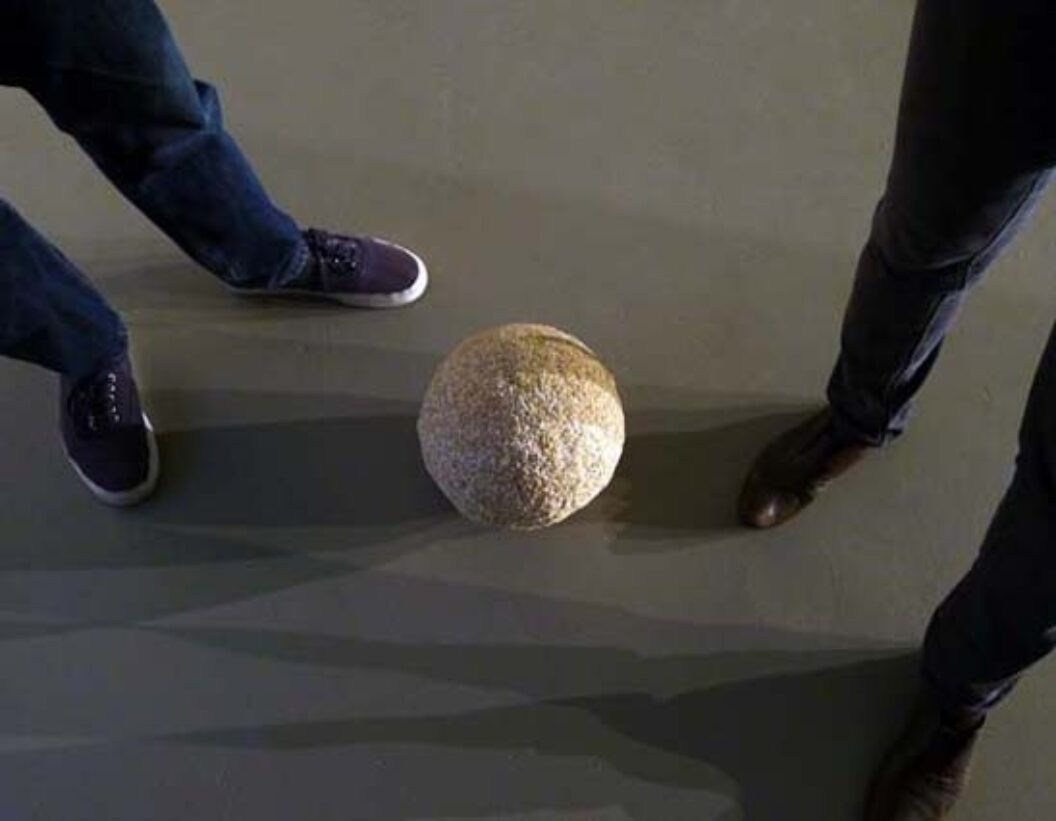 For painting, five impeccable picks: Andrew Masullo, Nicole Eisenman, Richard Hawkins, Jutta Koether, and Forrest Bess. Painting is the historical lifeblood of the museum, an economic reality that the artworld has never managed to shake, but with just five artists, the effect is more hematoma than vital fluid. The intention of the quintet is to show a breadth of current painting, reflect upon painting as a historical medium that is nevertheless in a constant state of living reinvention, and affirm the significance of painting while at the same time de-emphasizing it. The multifarious motivation is well met, but the perhaps unintended overall impression is one of place-holding—an impression uncomfortably approximate to the 2012 Biennial. If the Whitney moves into its new home on time, it's possible, if not likely, that the museum will take three years before the seventy-seventh biennial (as it did for the 2000 biennial), and 2012 will be the last biennial at the Marcel Breuer building.
In unfair reduction, the painters are cast as: Andrew Masullo, abstraction; Nicole Eisenman, an exemplar of a kind of "pop abstraction" that's come of age in the last twenty years; Richard Hawkins, illustrative zeal; Jutta Koether, architectural inclusion (she incorporates the Breuer building in a retake on "The Four Seasons" by Nicolas Poussin); Tom Thayer presents painting in the crash of an arts party, a conversation extended to sculpture, collage, animation, and even puppets. (Kai Althoff and Gisèle Vienne also contribute puppets to 2012—if puppets seem a little out of place in the fine arts, they don't in contemporary theater). The one-of-these-is-not-like-others is Bess, who passed away in 1977. Robert Gober, who curated the Bess in collaboration with the larger curatorial effort, faced the impossible challenge of framing a retrospective within a survey. The assemblage is nevertheless astonishing: Bess's spooky configurations are dually tortured and enlightened.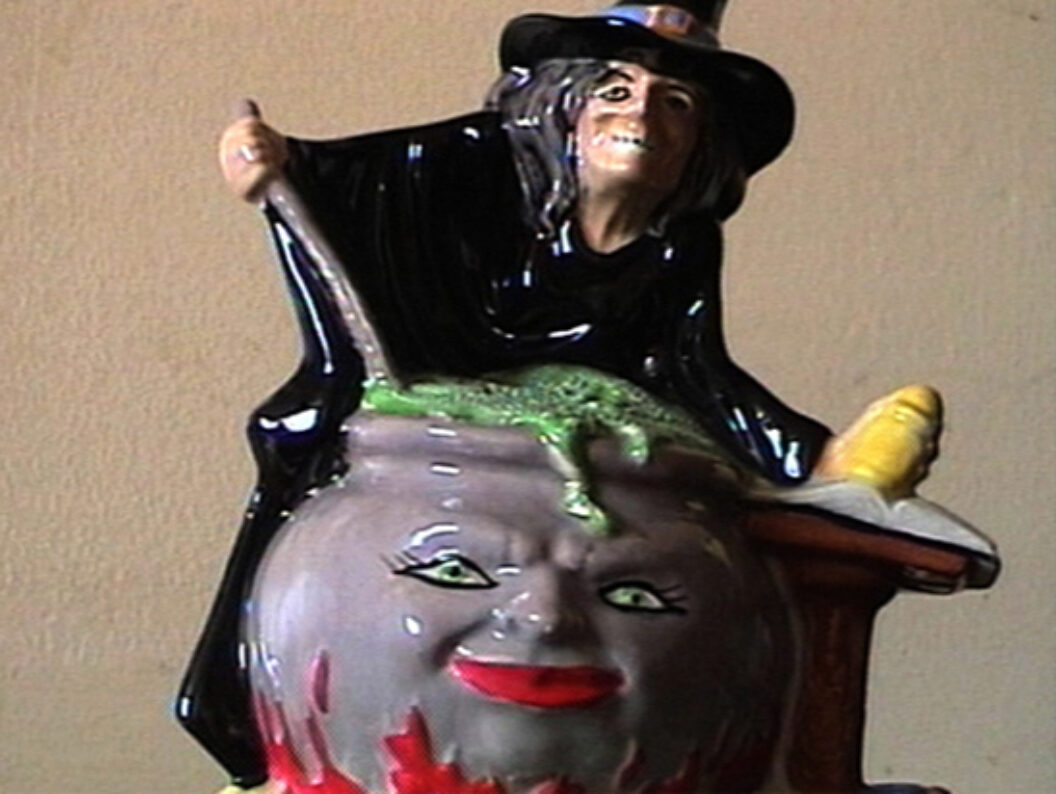 Pop culture penetrates the artworld: Bob Dylan, Muhammad Ali, Frank Sinatra—the transition from star to art star is more unlikely than screen star to rock star. (We will not tolerate records by Don Johnson; we will not tolerate paintings by Anthony Quinn.) The risk of moving to a more amoebic arts configuration is that the Whitney will contract the toadyism that is, for example, endemic to film, both Hollywood and independent. The Biennial does little more than cough in that direction. The inclusions of Werner Herzog and Vincent Gallo don't seem malarial, but neither do they seem holistic. Along with gossip and arts fluff, they are 2012's prime fodder for jokes.
No longer a stampede of 350+ artists—as it was in the first "Annual" of 1932—the 2012 Biennial reaches for other mediums in Liz Deschenes, LaToya Ruby Frazier, John Kelsey, and Elaine Reichek. Deschenes's photographs are modern and mysterious, in contrast to LaToya Ruby Frazier's pressing activism. To offset the acumen of Andrea Fraser's essay, John Kelsey's essay adapts a know-nothing view, and wrestles with the notion of the Occupy movement, and occupancy, and the subject of where, exactly, the arts have taken up residence. The matter is to the core of our contemporary view of the arts, and the future of the Whitney itself. In Gisèle Vienne's installation, "Last Spring" (with a script by Dennis Cooper) a sullen, robotic teen talks to his evil hand puppet:
It is I, this hotel's … proprietor, let's say, who is oddly disinclined to treat my guests with the deference one preternaturally accords a customer, and who, at times, seems to be mechanically fraternizing with a sort of work crew that is only in my establishment to fix the plumbing and, other times, to be exterminating hotel tenants as though they're pests, and who pretends not to understand a single word that they quite clearly if agitatedly pronounce.

John Reed is author of the novels A Still Small Voice, Snowball's Chance, The Whole, All The World's A Grave: a New Play by William Shakespeare, and Tales of Woe.