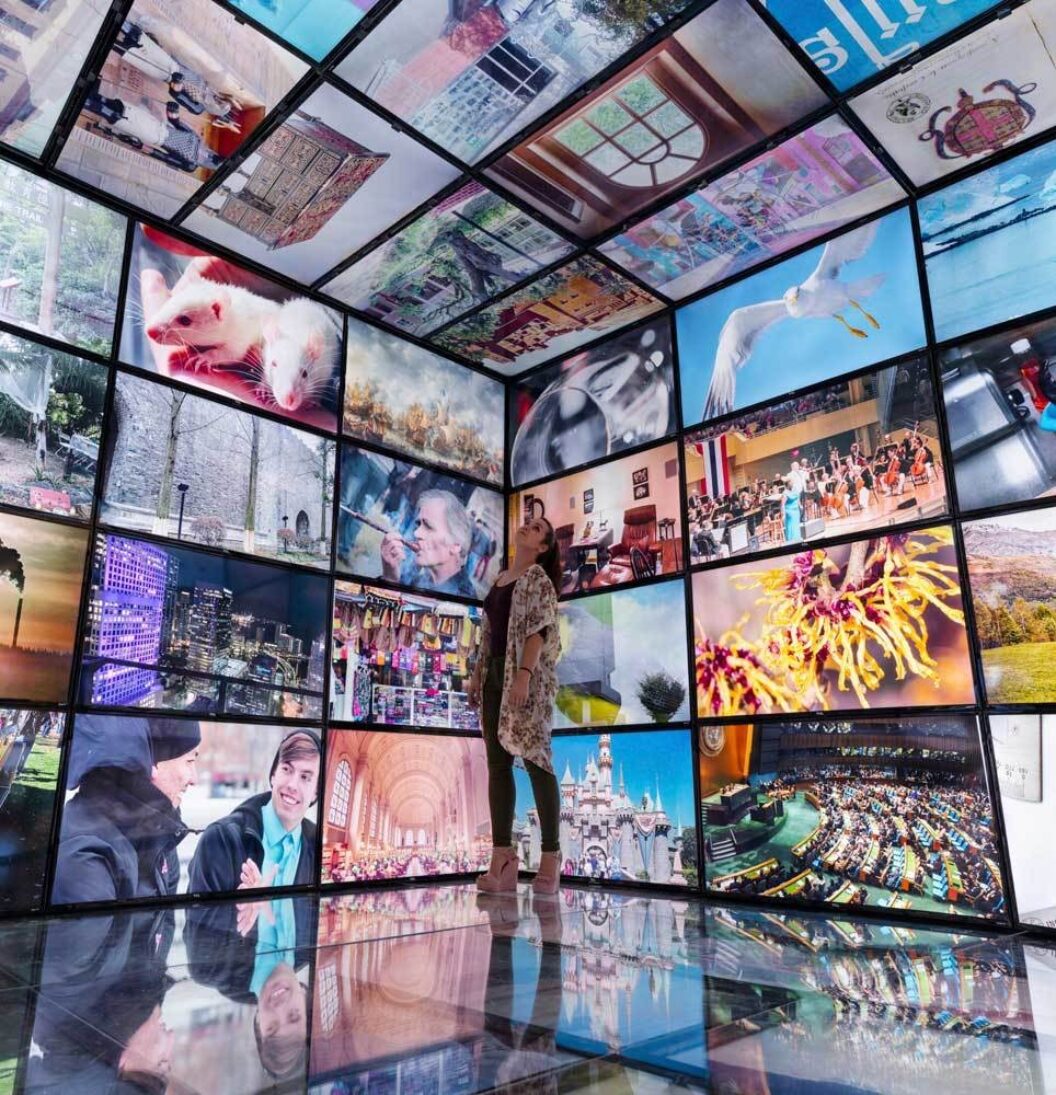 For Italian artist Paola Pivi, the process leading to the work is as important as the finished piece. Pivi has embarked on ambitious projects that not only ridicule our modern-day endeavors and appetite for more, but also challenge the line between reason and folly, or purpose and vanity. Art with a view, her current survey at The Bass in Miami, brings together seminal examples of her two-decade career with new works that extend her growing enthusiasm for technically challenging ideas, best embodied here by the aptly titled World Record (2018), an enormous sandwich made from eighty mattress-blocks raised from the floor and suspended from the ceiling, ready for museumgoers to crawl between them.
—Osman Can Yerebakan
Osman Can Yerebakan During her walkthrough, exhibition curator Justine Ludwig talked about your appetite for conceiving ideas that seem implausible. For example, you traveled to Alaska on a press pass from Artforum to cover the Iditarod Trail Sled Dog Race or brought horses to the Eiffel Tower. Could you talk about this desire to make "impossible possible" as part of your practice?
Paola Pivi I think art is an impossible miracle. It looks like I put the impossible into the ingredients of art from the beginning. I like impossible things. I apply the scientific rule, "If something can happen, it will happen," to impossible things to make them happen.
OCY In relation to the previous question, the eighty-piece mattress installation carries a childhood whimsy as well as a Duchampian mischievousness toward our social media habits. The work is already an Instagram favorite. How do you track your work's life after it leaves your studio?
PP I like what you say about Duchampian mischievousness. I never thought about it. You are right; I can track works now with Instagram and Google search. Before, it was the random encounter in a collector's house.
OCY Experiencing your work orients viewers away from preconceived notions about reality. Feather-covered polar bears, for example, blend artificiality with life. Untitled (Donkey) (2003) restages a kind of reality that is somewhat absurd in the first place.
PP The only thing I can tell you is that we are given a pre-cooked version of already digested reality to hold, whereas actually, the relationship between individuals and their reality should be indigenous, self-springing, and not provided.
OCY The exhibition title, Art with a view, manifests a visual joy for the viewer. In this case, the exhibition offers "a view" of nature with works featuring animals and masses of water, but the experience is staged inside a museum. As an artist who finds inspiration in nature, how do you see the limits and opportunities of white-cube spaces?
PP The white cube is actually a magic cube of protection, which allows an artist to make the best possible art and the viewer to focus in the best possible way—shielding away all fears and attacks, and allowing experimentation in private. Then, sometimes, of course, it is fun to get out of that white cube and into the streets. But I appreciate very much the white cube. It's sort of a pedestal held by a lot of people, all trying to get into that state of, "Let's look at that."
OCY Your work conveys a submission to and a challenge against nature, embracing its power while subverting its authenticity. Considering the risk our environment is under regarding its future, do you believe art has a responsibility to bring awareness about urgent environmental issues?
PP Art has the function to make human beings better, smarter, faster, deeper; and once they become this way, they will understand how to save the planet. Art has the responsibility of being true art, and that is a lot and enough. Additionally, it can also carry useful, precious, revealing, and hidden information.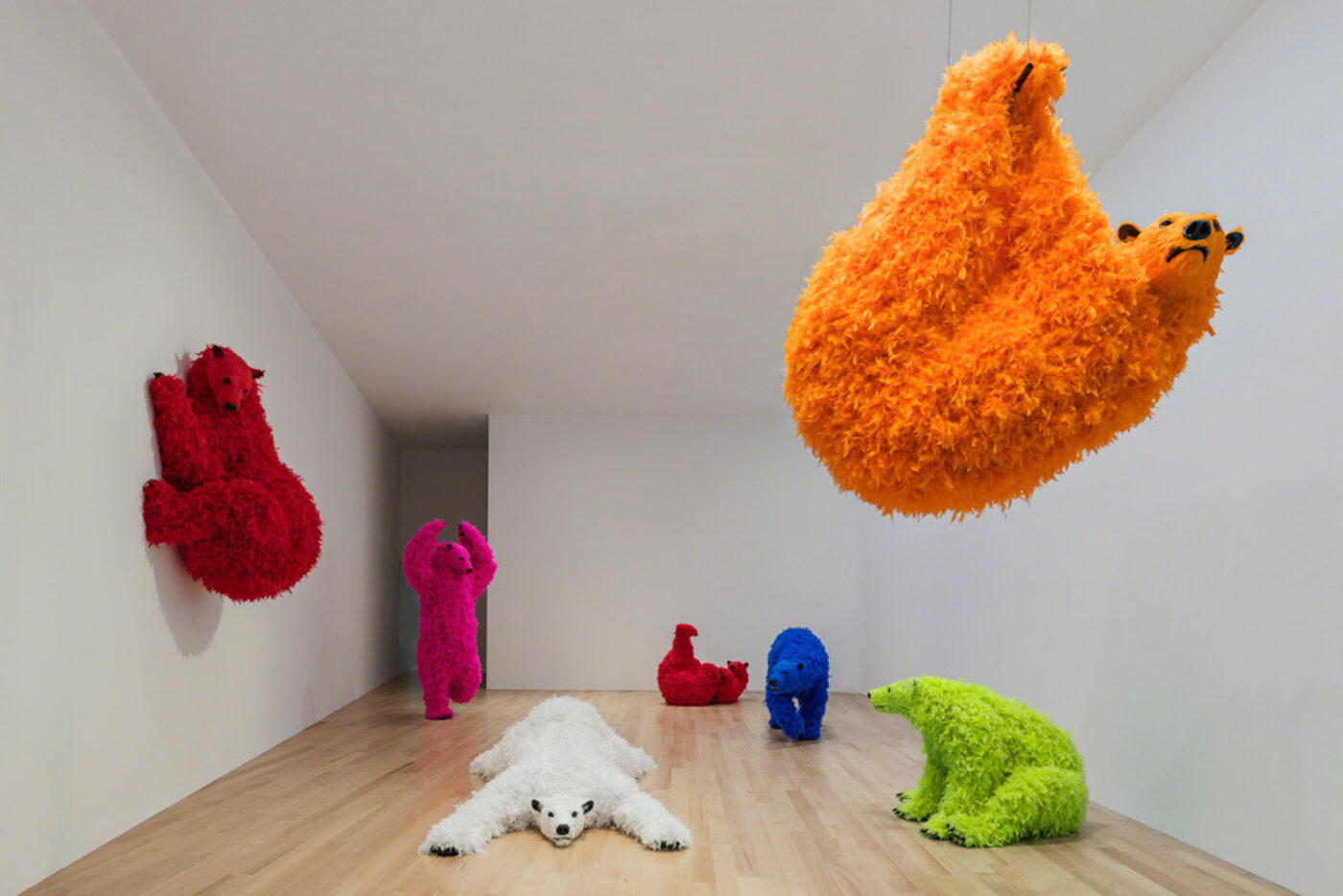 OCY Silvia Karman Cubiña, Executive Director of The Bass, noted the specificity of your work to its site. Seeing the Bass exhibition is further proof of how responsive your work is to its environment. How was the experience of occupying the Bass, which has the unique quality of opening up to the ocean?
PP Miami Beach Island has a strong energy: the tropics, the light, the freedom of habits and behavior of its inhabitants and visitors, the precariousness that the ocean brings, and the streets as thin connections to the real land. Then, once a year thousands of people who love art come from all over the world to celebrate, meet, and live together for half a week. I made my show for Miami and for the world.
Paola Pivi: Art with a view is on view at The Bass in Miami until March 10.
Osman Can Yerebakan is a New York-based art writer and curator. His writing has appeared in New York Times: T Magazine, Village Voice, Brooklyn Rail, GARAGE (Vice), Galerie Magazine, Elephant Magazine, Cultured, ArtSlant, ArtAsiaPacific, Art New England, Art Observed, and elsewhere.