Before I was aware of the news, I just had a good friend for tea, and he helped me bring some pictures out in the light. Little did we know, an unveiling of another kind was happening in California. Once I found out, I was dizzy as I ever was…the dizzy kid hovering over the red plastic record player watching the picture disc—Michael Jackson reclined in his white suit—spinning into oblivion's blur. As Thriller played, Michael disappeared. As if it's the only way to find our place again, we tend to never forget where we were during times of shock. Where were you when the news broke about Michael? Rosemarie Castoro's poem "While Michael Lays Dying" records her sense of place and sense of self all the while the story and identity of Michael Jackson unravels. Gathering the pieces, David Goodman's synecdochical portrait of Michael Jackson is a taxonomy of shattered masks, evolution, and decay. The death of Michael Jackson was not just a rupture to reality, but also a rupture to fantasy and dream.
– Richard Goldstein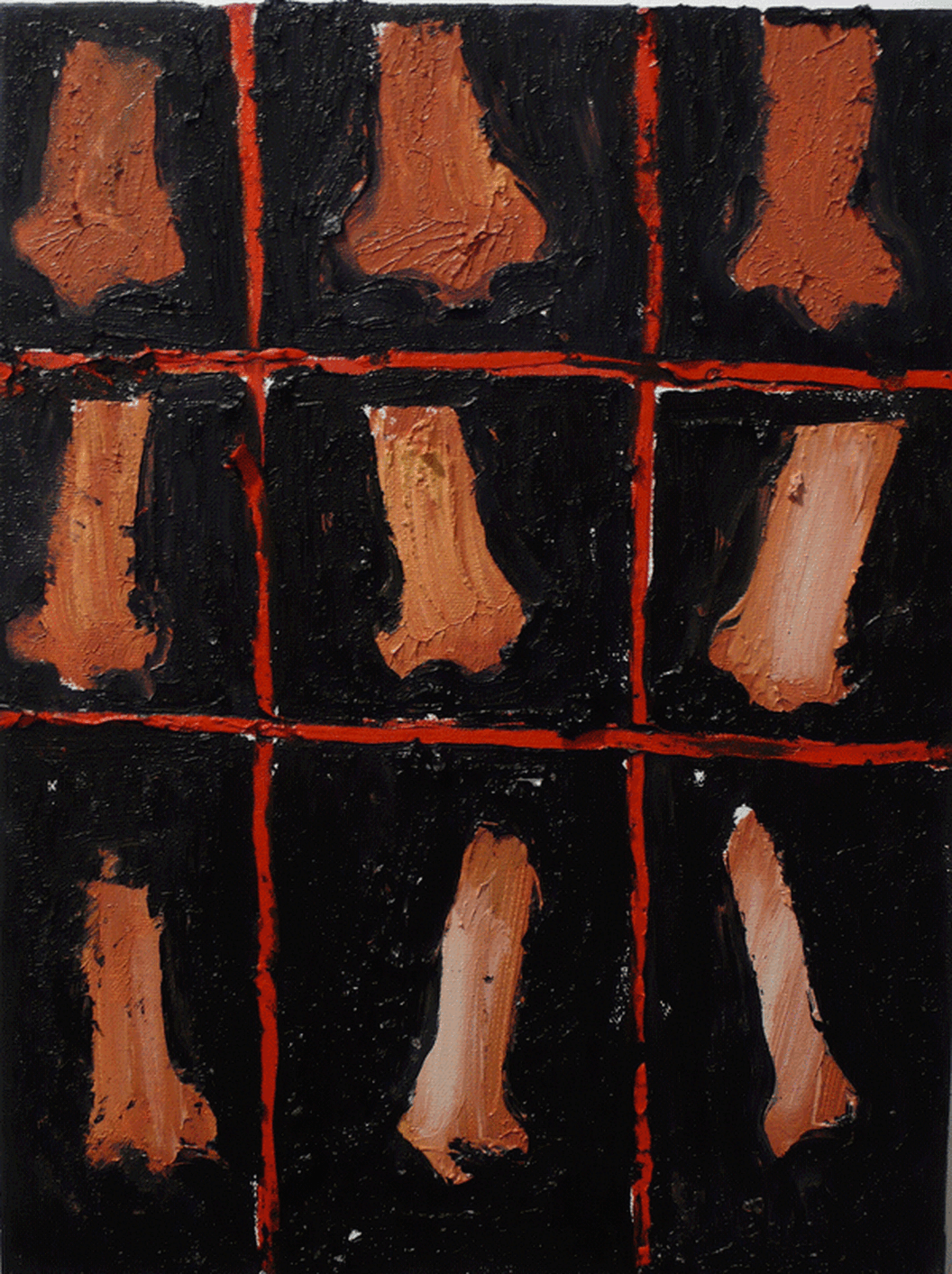 While Michael Lays Dying
It's what I don't do that defines what I do.
Too late to travel uptown to hear Mahler's Eighth,
Ate dinner of salmon, fresh spinach on brown rice bed
watching CNN.
Is Michael Jackson dead?
Robbing time to sit in the park,
A west wind breeze cooling my right ear.
Not sleepy, but tired, chipped paint on the roof after
grinding a gentle seam of steel.
We all share in his self-construction.
It is a tear well spent.
Rosemarie Castoro is an artist based in New York. Her artistic career started at the crossroads of dance and visual art. Steeped in the reality of dance, she applied her knowledge of movement to visual projects leaving all else behind in pursuit of motion, change, and growth.
David Goodman is the creative director of BOMB as well as an artist.