And what you do not know is the only thing you know
And what you own is what you do not own
And where you are is where you are not
—from T. S. Eliot's "East Coker"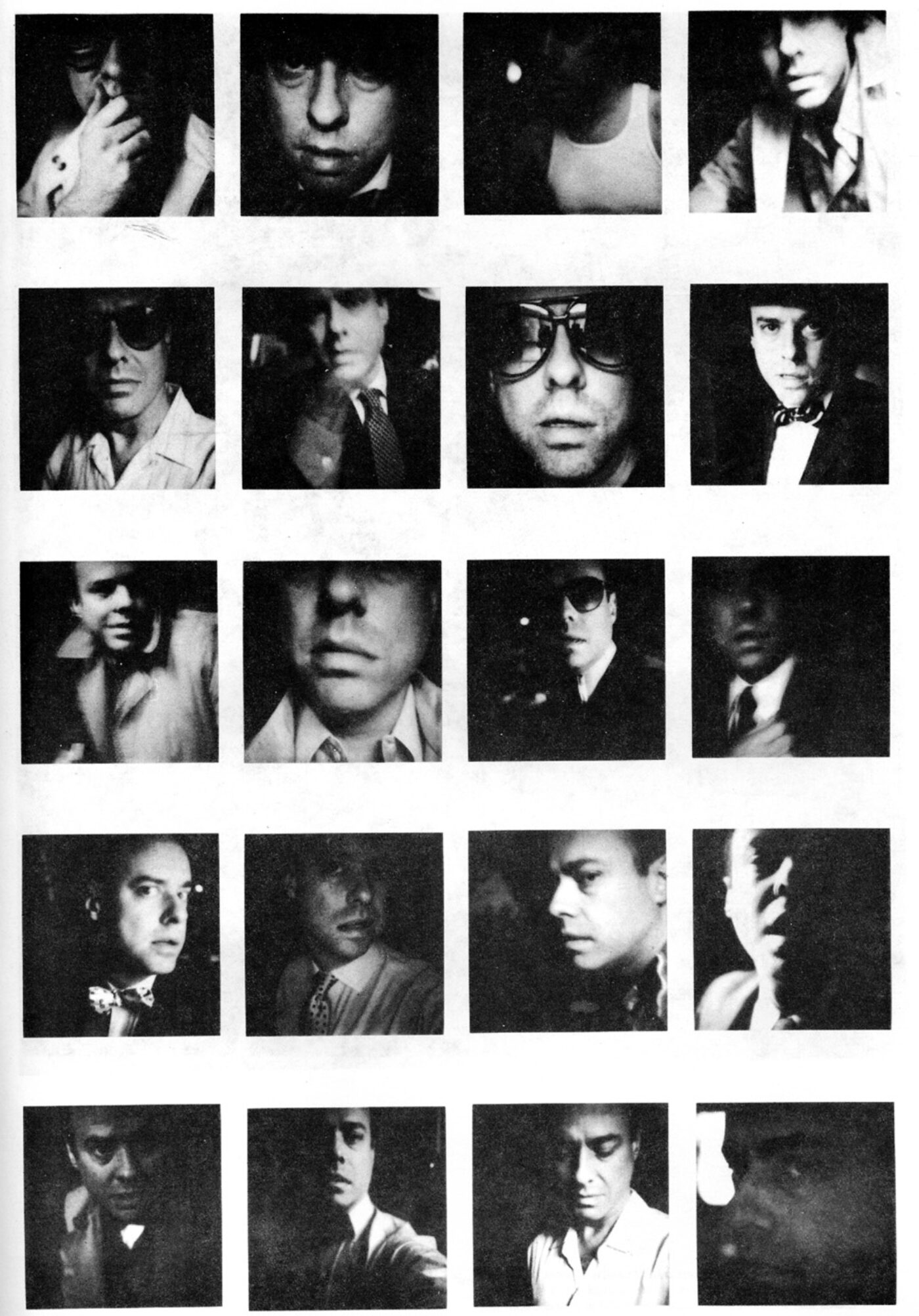 1.
A living room, late at night.
There is one lamp on. Scott and Chloe in chairs on either side of the lamp.
SCOTT:
We are children. We go to the lake. The MacAlisters are there. We sail to the other side in their sailboat. On the other shore, we picnic. We swing from the willow branches and drop into the water. We sail for home. A squall appears in the east and overtakes us. There is wind, rain, lightning. Waves break over the bow. We are frightened. The grown-ups shout back and forth: bring down the sails! let her drift! Then I see Clair MacAlister, clinging to the mast. She is crying. I climb over to her, and I shout at her: don't be afraid. It's only a squall. Clair is seven, I am ten. She keeps on crying. She says: no, she's not afraid for us, she's afraid for her sister. Her sister flew to Chicago this morning in an airplane. Marjorie is in an airplane to Chicago, and she is caught in the storm and the airplane will crash, and she will die. And she cries. Clair cries and cries and cries. I grab the mast and I shout back at her: no, your sister is safe, Marjorie is safe. This is a squall. It's only a tiny, little thing. Your sister is miles and miles away from here. I hold Clair, wrap my arms around her and hold her tight. The squall passes. We sail into the marina. We are wet, but the sun is out. And I am right, of course. Marjorie is fine. For her there was no storm. Marjorie just goes on as usual. But do you see? Clair was right too. In the biggest sense. The biggest sense of all, Clair was terribly, terribly right. Clair, seven years old, was able to perceive unity. Do you see? It gave me such hope. That Clair's danger was her sister's danger, was our danger. Which is precisely the way things are. In the biggest sense.
CHLOE:
Do you happen to know why Marjorie went to Chicago?
SCOTT:
I don't.
CHLOE:
Clair knew. Marjorie went to Chicago because she had a breakdown.
SCOTT:
No.
CHLOE:
Yes. A collapse of some kind. You were too young. We didn't tell you.
SCOTT:
Chicago?
CHLOE:
And she didn't really go to Chicago. They told people that. It was someplace like Wausau or Waukegan. Some rural place with lots of land and raw vegetables. And she had a breakdown because she found Mr. MacAlister in bed with Dr. Griswold. Actually, not in bed. They were doing it in the boathouse down at the marina, but it made quite an impression on 15-year-old Marjorie. She fell apart and they sent her away. In a car, by the way. She wasn't in an airplane at all. I forgot you didn't know all this.
SCOTT:
My gosh.
CHLOE:
Well there you have it, like it or not.
SCOTT:
But the way it was, the way I thought it was, is that we are all one. We are not many. We are one.
CHLOE:
One what? Or am I asking too much?
SCOTT:
Entity.
CHLOE:
What about all the other entities?
SCOTT:
There is no other. We are all in the boat. We are all in the place.
CHLOE:
There was no plane.
SCOTT:
I know that now.
CHLOE:
Am I being difficult?
SCOTT:
You perceive isolation. You perceive separation. And you react accordingly. But it does not have to be this way.
CHLOE:
It had to for Marjorie.
SCOTT:
Yes. Well, there are exceptions.
CHLOE:
Don't be disappointed.
SCOTT:
You count on things and they don't happen. You remember things and they are not the way you remember. You open a book of matches and someone has used them up. The book is empty. You reach for the bottom step and it isn't there. You are already at the bottom. You don't trip, but you don't keep going down either. You wanted to take that step. It made you feel good, but it is not there and you cannot make it be there. You cannot fight it. One is forced to become numb. Marjorie does not matter as a story of a boat and a storm, but she matters in that she takes her place along many other stories with similar endings, and—they all disappoint me somehow. I was in love with her once, years later. Clair, I mean. I never told anyone, but it lasted for a long time. I loved her for the memory of that moment. We slept together once, in her bedroom, while her parents were vacationing in the Virgins. The next week she left to visit Dale Habberman in Minneapolis. She stayed and married him six months later. Now I understand. She probably knew Marjorie wasn't in that airplane, that she was in Wausau having a breakdown. She probably wanted to create a scene on the boat, to make me love her, to make me need her, to make us seem as if we were close. To pretend that we had some sort of closeness. She always was that way.
Stuart Spencer is a playwright who lives in Brooklyn. His play, The Last Outpost At The Edge Of The World, will be produced at the Ensemble Studio Theatre in May. That play, along with his play Naked To The Sun, will be produced in Chicago in July. He teaches playwriting at Ensemble Studio, and at The New School.
Originally published in
Christopher Durang, Duane Michals by David Seidner, Steve Erickson, and Mona Simpson.