When We Eat The Way We Do It: Jen Rosenblit's Last Supper at Bodega by Lauren Bakst
Take a road trip to Philly's Bodega gallery with a podcast of a performative lecture by—and interview with—choreographer Jen Rosenblit.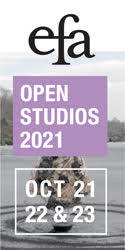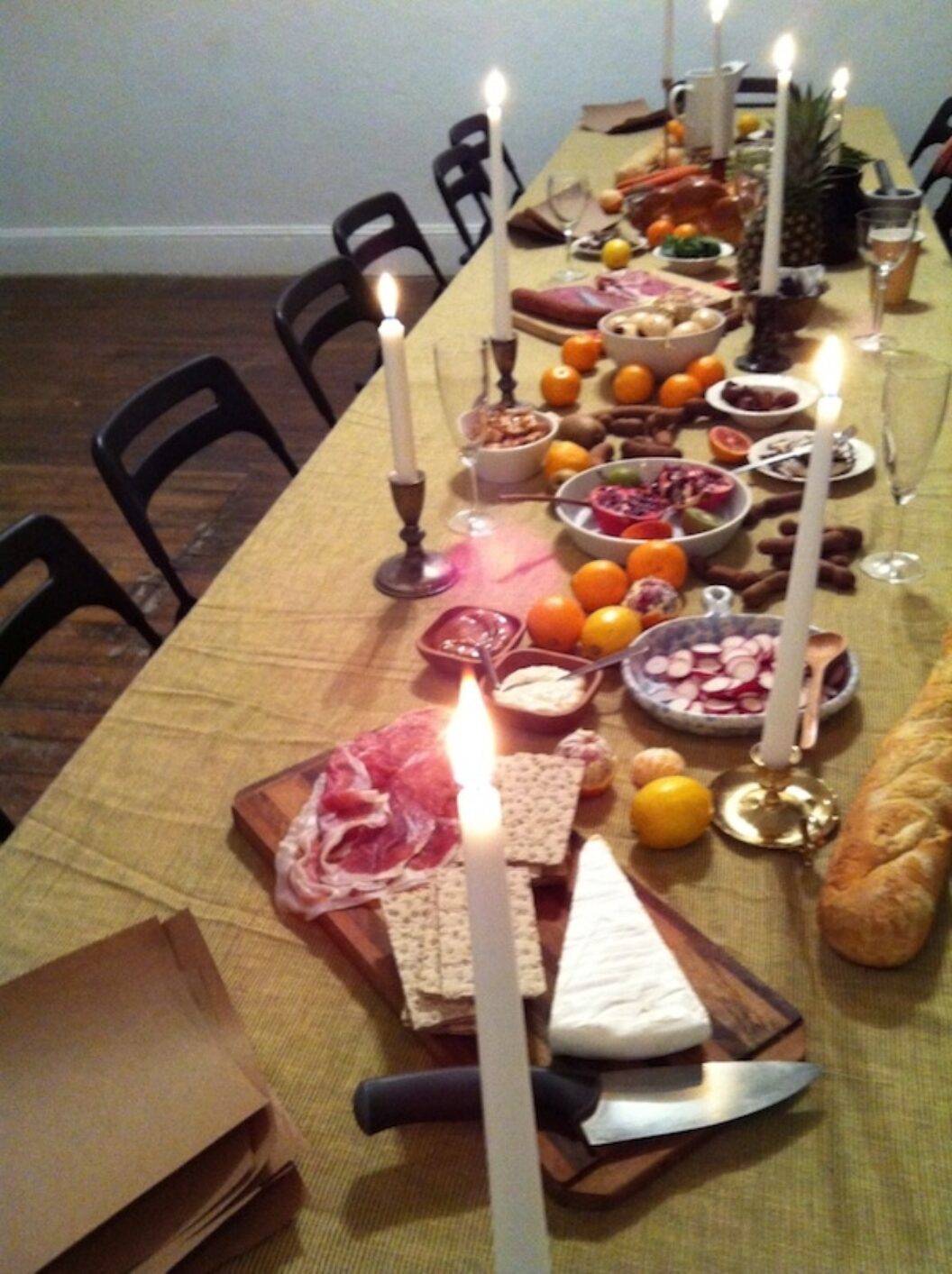 Smells of sardines, cheese, and fresh bread seeped out of the doorway cracks on the afternoon of Sunday, January 22nd. I was at Bodega, an artist run exhibition and performance space in Philadelphia, PA where choreographer Jen Rosenblit was in-residence for the month of January. When We Eat The Way We Do It was one of three events hosted by Jen and Bodega during her time there. Much to my satisfaction, this event involved three of my favorite things: cheese, Manischewitz, and talking about dance. It was a long and luxurious afternoon around a Last Supper-inspired table. Jen spoke about her work, In Mouth, but not without poetic interruptions from Stella Corso and performer Addys Gonzalez. The food was good and time slowed down. People kindly passed the herring and contributed their thoughts to the conversation. We all meandered. We didn't have anywhere else to be, and that felt nice.
I caught up with Jen and the founders of Bodega over e-mail to discuss their curatorial practices and Judas On Breath, the apt title of Jen's residency. David Lynch and Jesus both make cameos in this conversation.
Lauren Bakst What were your desires for bringing Jen to Bodega? What were your fantasies about her coming here? Did any of them come true?
Bodega We founded Bodega with a commitment to presenting new and experimental exhibitions and performances. Before we decided to bring Jen to Bodega, we felt that we were doing really exciting things with the exhibitions we were putting on, but falling short in finding new ways to address performance. Jen had performed at Bodega before and we knew we wanted to work with her further. When she proposed living and working at Bodega for a month, opening up the space for other artists to use, and hosting a series of events, we saw this as a great opportunity to promote performance outside a familiar audience-performer relationship. Our dream is for Bodega to be a hub of activity, but this is difficult to achieve because we all have day-jobs. Jen kept the space buzzing with activity and engagement and created a real feeling of community in the three weeks she was here. People's response to her work here was incredible. So yes, all of our fantasies came true, and more!
LB Bodega speaks to the idea of curating people, rather than curating specific artworks. This principle applies directly to live, body-based performance in a radical way. Do you see this as an intervening strategy in contemporary curatorial practice, regardless of artistic discipline or medium?
BO We see exhibiting at Bodega as an opportunity for artists to create new, experimental, and site specific projects. We have found it more interesting to allow artists full use of our exhibition space rather than for us to use artists for the space. We enjoy working with artists that we know appreciate working in this way and whom we trust to take full advantage of the opportunity. Jen is an example of this kind of artist. Our role in this case was to facilitate her work, so yes, this practice is a remedy to exhibition models in which artists are often asked to present works that have already been seen and positively received.
LB Jen, how has bringing your work to Bodega impacted your process and the development of your newest work, In Mouth? Have any of the following factors been relevant to you in your time here: time spent traveling, being outside of NYC, duration of time spent at Bodega, working in a space that does not follow the traditional architecture of a dance studio?
Jen Rosenblit I love a good road trip, especially with Addys. He smokes cigarettes and I take a nap. We are in the car; it is heaven. I'm sure there is something in this idea of travelingtogether. I tend to not spend too much time working in the studio, so being at this non-dance studio space was nice, to have more of an artist's loft feel. We would think about the dance, have some wine, brew some coffee, go for a walk, eat, stand out on 3rd street and watch the people pass. It was nice to feel installed. Maybe that has something to do with New York and being outside of it? I love NYC now, let's make that clear, but everyone who makes work there knows how challenging it is. Most people rent space hourly which leads to this feeling of productivity and shame and rushing and dollar craze. You can only have bottled water in the space; you can hear the girl next door doing yoga to Lady Gaga and aesthetically, I just don't understand the look of most studios. It's either so cluttered with the artists or groups that run the space or it's so "neutral" that you wanna spray paint the walls pink. It never feels like home, it never feels private, it never feels like your work can live there once you leave it for the day. In Mouth lived in Bodega more than I did. I left it there for the month. I was the richest girl in January.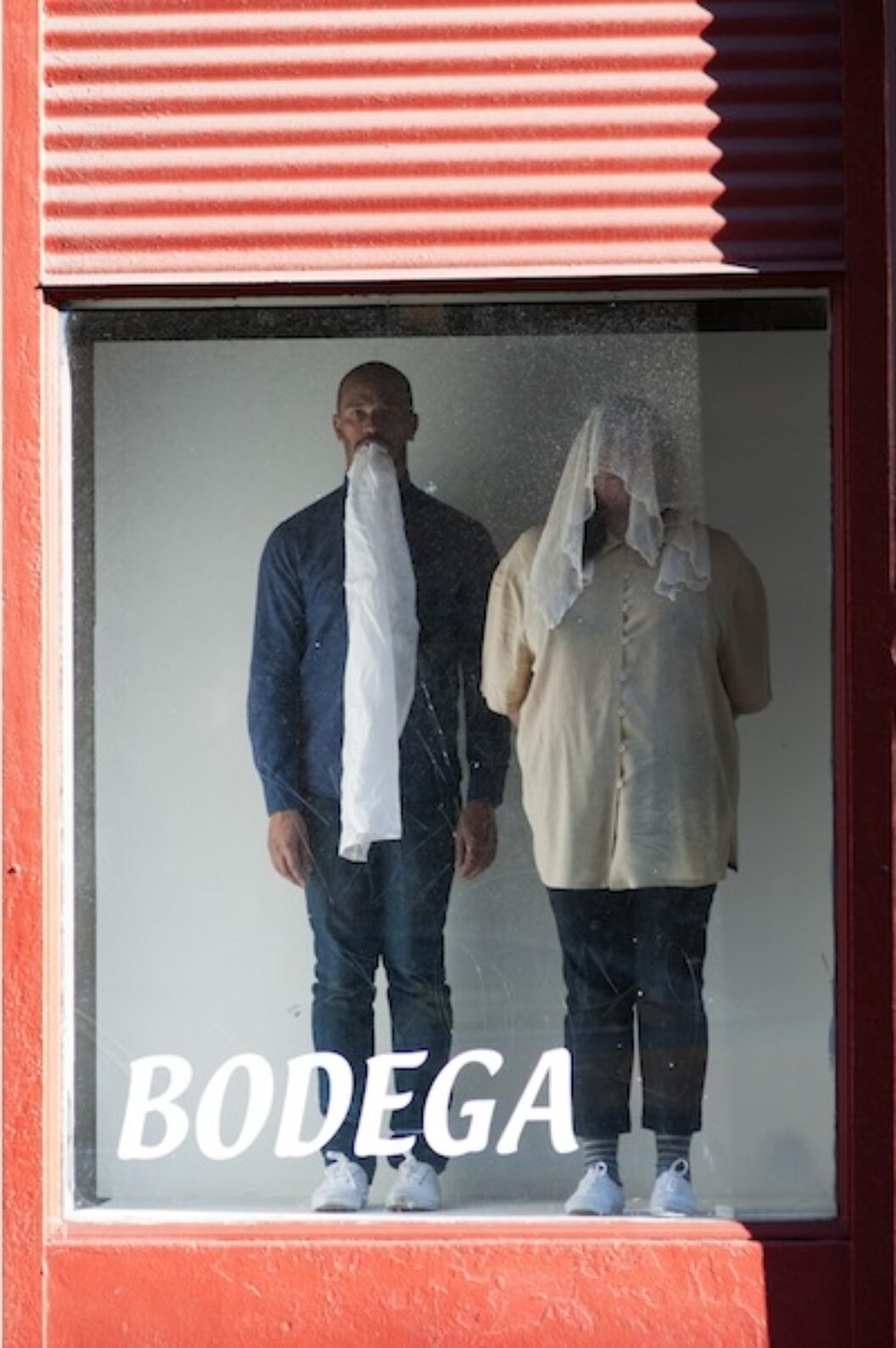 LB Did being in residence at Bodega enable you to take risks with your work? If so, what were they?
JR I never really know what that means, to take risks. I don't feel risky or risked. I guess it just feels like I gave the work a bath in some nice oils and salts. I got much more personal here. I even put pictures of my parents in the work for a minute! This is rare. I'm not so into the blatant autobiographical. I think I also got some distance. I stepped far away from some things and got real close and loud to other things. I needed to make up the end of the dance. I don't know about risks, but it lead me to a really satisfying place of not-knowing, non-ending, non-closer, crazy David Lynch-like deep plunge into nothingness! I hope it looks like how it feels, god, that would be cool.
LB What was the inspiration for offering a performative lecture in the style of the Last Supper?
JR I had this whole theme going on in my head about the idea of betrayal. I have worked with the story of Jesus and Judas before on a choreographic/conceptual level. I watch a lot of history channel documentaries on Jesus and all things related to Biblical times. They are good stories. My body is sore and I have a leg injury that I deal with caring for everyday. The body betrays me. I was interested in leaving the dance behind, to rest a bit. I wanted to research the work in a different way, like sitting for a long time with an old friend. The title was starting to annoy me, In Mouth. Lecturing seemed boring and funny. People listening to me talk about me seemed funny. It seemed funnier if I made them shove food in their mouths the whole time. I was Jesus, obviously, and somehow Stella Corso (the woman reading poetry) became Judas! Her words slip in, alter, relate, indulge what I am saying. Bodega really went wild with the table and foods! I loved it. It made me so excited. At one point a whole smoked duck was on the menu. It was all just another way for me to sit with the work.
LB The etymology of curate is "to care for." I love thinking about the act of curating as a way of caring. I felt that your curation of the lunch table for When We Eat The Way We Do Itmanifested that notion in all aspects—aesthetically, functionally and experientially. People could really get what they wanted. Can you all talk about your approach to preparing the table? How do you think it shifted the lecture format?
BO In our initial conversation with Jen about Judas On Breath, she said she wanted to do a lunch and lecture event and that it should be called When We Eat The Way We Do It. The lunch menu was inspired by the reality of the way we often eat, but for the event, we bulked it up a bit and made it look prettier. Jen is very specific in the way she presents things in her life, so we wanted to share the sentiment. We also wanted people to be happy and drinking; for it to be casual yet festive, simple yet abundant. After it was all over, it seemed like we had discovered something really special. All lectures should be presented over food and drinks and friends! It seemed like everyone who came was able to find satisfaction at all points. It was quite nice to witness the evolution of casual chatter to polite attentiveness to critical dialogue to 'pass the wine' and so on …
Jen Rosenblit's In Mouth premieres at New York Live Arts February 15-18. Read Lauren Bakst's interview with Jen about In Mouth and watch some rehearsal footage of her and Addys in the studio here.
Bodega is an artist run exhibition and performance space founded in 2010 by Elyse Derosia, Ariela Kuh, Lydia Okrent, James Pettengill, and Eric Veit. Read Rachel Reese's interview with the Bodega crew for BOMBlog.
Lauren Bakst is a dance-maker, performer, and writer living in Brooklyn, NY.