What State Abstraction: Dan Walsh And Amy Sillman by Jackie Saccoccio
Earlier this year I posed a question to 12 admired painters: "What is the current state of abstraction?" The following is a collection of their responses, spanning the absurd, the analytical, and the visionary, all linked by an undercurrent of curiosity for the unknown.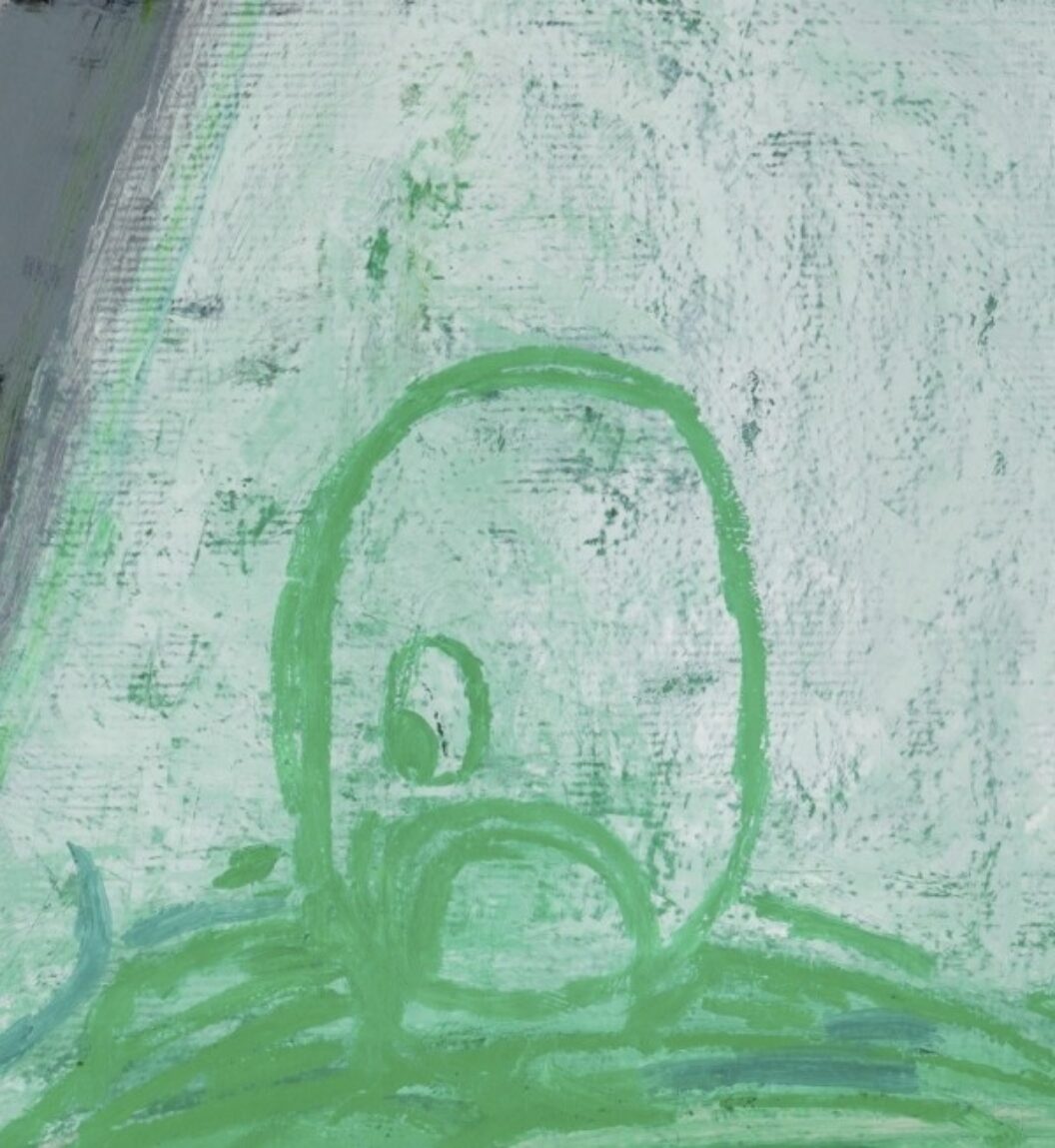 Earlier this year I posed a question to 12 admired painters: "What is the current state of abstraction?" The following is a collection of their responses, spanning the absurd, the analytical, and the visionary, all linked by an undercurrent of curiosity for the unknown.
In this climate of hyper-referential non-paint(ed) abstraction, where critical relevance relies on a connection to an established idea of a preexisting form, the focus of many of these artists on the undiscovered that awaits them in their studios is—despite or because of the critical nature of their investigation—a welcome shift.
Dystopic commonalities weave together occasionally, but seldom linger. They reflect the very lack of established rules and boundaries that many of these artists cite as the reason they choose abstraction. Jessica Dickinson describes this openness as a result of the recent debunking of the meta-narrative myth that followed abstraction in the 20th century. Philip Taaffe speaks of abstraction as a place for synthesis, where multiple frameworks (cultural, intellectual, gestural) can converge. Dan Walsh guides us along a rollercoaster ride of abstractions possibilities, from a place of absolute freedom to wasteland. Embracing the farcical, Steve DiBenedetto conducts a conversation with himself on the pros and cons of committing to an abstract painting. An epistolary contribution from Amy Sillman announces a breakup with abstraction. Keltie Ferris and Carroll Dunham take an objective stance and divide the spectrum of abstraction into camps, to name a few.
To coin any type of real consensus from these spirited comments seems artificial given the nature of the responses. They sizzle in their dissimilarity, conveying the mercurial ground that abstraction in painting still, and again, provides. Check back weekly for responses to Jackie's question.
Dan Walsh and Amy Sillman
Dan Walsh
Abstraction is historically about essences, intuitions; something one cannot put into words. But today it seems like everything can be put into words. This has certainly diluted abstraction's position and mystery. Although what distinguishes it from other forms is no longer clear, we continue to embrace it. Still, I would say abstraction is alive and well. One can exist there with absolute freedom; there are no more rules or ideologies to uphold or hierarchies to respect. And the formal has shown itself to be an incredibly flexible vocabulary—any idea can stick to it. I think this is just what we wanted: to have many ways to understand abstraction, history, and the world.
On the other hand, with contents interchangeable and contexts so fluid, how can abstraction be meaningful, significant? Would not a "relevant" work today be too didactic? I don't doubt that a commitment to painting/art has its rewards. A sensibility's journey into historical awareness and clarity of expression is very meaningful—think of Morandi. But today, aren't we more concerned with the cultural status of abstraction, not the health of the artist's activity?
Something has to be at stake in the studio. But what is there to believe in? Exactly what we had to give up in order to continue is now haunting us. Idealism is still at the core of making an abstract painting. I am certainly not going to propose restoring it to its past glory, or mourn its loss. But can we work there without giving in to the gratuitous quotation? Maybe just wrestling one's work from the grips of codification and determinism is good enough. Intention and embodiment still seem to have more traction than the reflection of culture.
Wait! I changed my mind. Abstraction today is an anemic wasteland; but for me, it's still the best vehicle with which to think.
Amy Sillman
Dear Jackie,
I guess you didn't know this but me and Abstraction broke up!!!!! Last summer!!!! Well, I mean, I've been feeling like kind of confused for a long time, like years. I'm friends with all of A's friends and stuff, and I think A's really cool and I totally learned a LOT from A—but you know what? I don't want to say anything bad about A, but I have to TOTALLY MOVE ON with my LIFE. I started to really feel like A's been holding me back and even like kind of manipulative. I mean, when I moved to NYC it was kind of incredible to get to know A … but you know what? I am super worried that when you get really to the core of things, A is just super conceited and can't talk to me. I feel really bad saying this but I KIND OF WONDER sometimes if A is just DEAD INSIDE. I don't know, maybe A is like a meal ticket for me. I mean, I get invited to a lot of shows and things because of A, but when I'm there, A just kind of talks to other people. Like I don't feel A can really concentrate on one person at a time—A always addresses the whole room, if you know what I mean. I mean, it's not like Representation even knows I exist either. I feel like when I come into the room, R is like all glassy and actually really conservative; it's a weird feeling, too. But anyway I just started to feel like I can't be tied down and I have to play the field. I guess all of you know that I was always like that and totally non-monogamous, but that's why you didn't hear from me all winter. I totally learned a lot from A, and I even got to be friends w/ Cézanne who I didn't even LIKE before and now I like totally, like, LOVE, and I super love Cubism, (I am so mad at my friend Kerstin in Berlin because she doesn't even LIKE Cubism but I feel like Cubism is like so amazing. It's basically a diagram, if you know what I mean.) OH, and also, I never would have understood Process without A but I just feel like A's really old friends are just WEIRD. And kind of pompous? Or something? Well, anyway, I feel really bad telling you this, like you'll be pissed, but I hope you know this has nothing to do with you and I really love you and the part of A's friends that are really open like you are AMAZING and everything. But basically I kicked A out of my studio this summer, and afterwards I felt really good. I had this amazing fling, don't tell anyone, but I had this fling with this face, and I don't know, that was the straw that tipped the iceberg and I just went with it. I feel like me and A can be good friends after a while, though, and I am super hoping that all of A's friends will still be friends with me, but, sometimes I almost kind of wish, you know, I was sleeping ALONE. You know what I mean????
Love,
Amy
Jessica Dickinson: I use abstraction because it reflects aspects of my lived experience where things shift, change, and resist definition—where things are unknown yet positively real.
Philip Taaffe: To me, the idea of abstraction represents an eternal starting point. It is the way back to our archaic origins, in order to identify and examine those circumstances. And it is also the way to bring forward lost themes and passages—to convey them now and to reflect upon their potency.