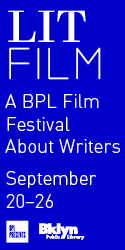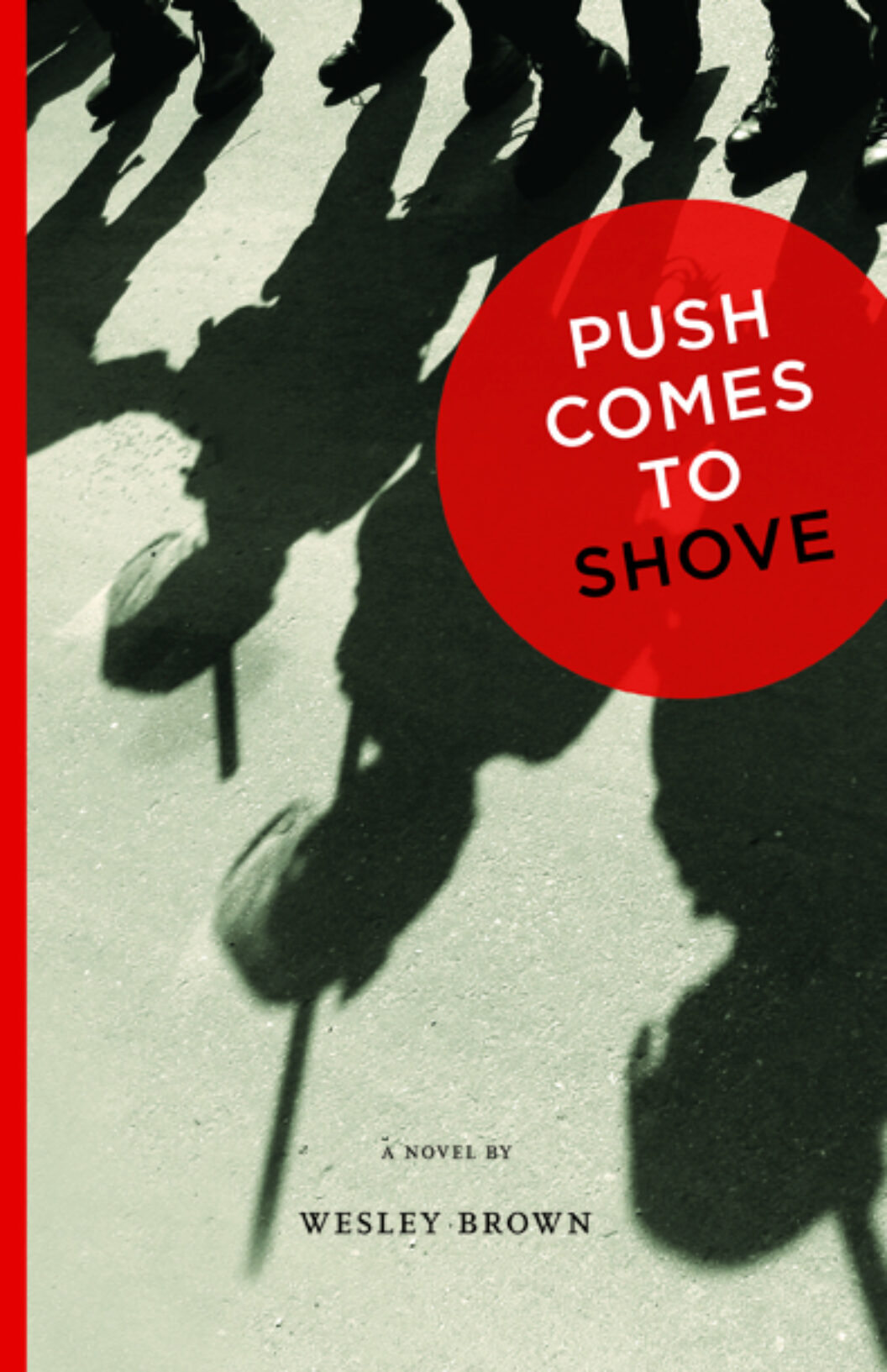 Since the mid-'70s, Wesley Brown has produced intensely provocative, well-crafted novels and plays in which the lives and characters of African Americans at different points in history are explored. Tragic Magic tells the story of a black antiwar activist recently released from federal prison—Brown was jailed for refusing induction into the armed services and spent 18 months in a Mississippi prison between 1972 and 1973. Darktown Strutters examines the complications of race, poverty, and the evolution of show business—particularly the minstrel show—in late 19th-century America, and one of his best plays, Boogie Woogie and Booker T, explores race, culture, and politics amongst African Americans on the cusp of the 20th century.
His third novel, Push Comes to Shove, explores American radical politics from the '60s to the '80s. Brown tells this complicated story through a group of narrators, although the novel revolves around Muriel, a black New Yorker who was jailed in the South before returning and joining a radical group named Push Comes to Shove. For the most part, Brown's narrative is more controlled than sprawling. His multiple narrators allow him to observe and critique different aspects of cultural and political norms. The elaboration of African American cultural change is one of the narrative's many strands, as is its connection to the counterculture. His description of The Far Out, a nightclub/performance place/movement meeting point where drugs, rock 'n roll, spontaneous performance, and physical danger reign, goes a long way to explaining the East Village's original appeal for progressives of all types. In many ways, his fictional East Village hangout echoes elements of Samuel Delany's memoir, Heavenly Breakfast; race and gender are never far from the speakers' observations.
While cultural concerns emerge both in the novel and in the timelines that disrupt the narrative, Brown trains his focus on politics, justice, truth seeking, and truth telling. Muriel's position as a journalist feeds on her movement ties and sympathies but also creates conflict with her family, and most importantly, Theodore Sutherland, the leader of Push Comes to Shove. While Brown tries to give each character his or her due, not all work as well as this reader would have liked, but Sutherland is one of the most impressive. Brown makes his transformation from petty criminal/police informant to actual revolutionary intent on martyrdom completely believable.
Darktown Strutters may well be Brown's best work, but I'm pleased that Concord Free Press has made Push Comes to Shove freely available to readers, with the understanding that each reader in exchange will contribute funds to assist an individual or group in need through the press. Brown's new novel locates him among a number of New York fiction writers who are exploring '60s radicalism and how its ideas and philosophical questions echo into the current century. How is revolutionary action different from terrorism? How does war scar a nation? What does sexuality—especially homosexuality—have to do with it? Where is the impact of art and popular culture on these ideas? How do you resist a police state? What is sacrifice and who will be sacrificed? When do the people take up armed struggle? Ultimately, the most vexing philosophical question is still the hardest to answer: what is justice?
Patricia Spears Jones is the author of the poetry collections Femme du Monde and The Weather That Kills and edited Think: Poems for Aretha Franklin's Inauguration Day Hat and Ordinary Women: Poems by New York City Women Poets. Her plays Mother and Song for New York: What Women Do When Men Sit Knitting were produced by Mabou Mines.
Originally published in
Featuring interviews with Allen Ruppersberg and Cheryl Donegan, Allora & Calzadilla, Joel Shapiro, Lydia Peelle, Rebecca Solnit, Cherien Dabis, Karole Armitage and Lukas Ligeti, and Thomas Bradshaw.