Weird Science: Built For Collapse's DANGER SIGNALS by Amber Power
The gendered history of lobotomy.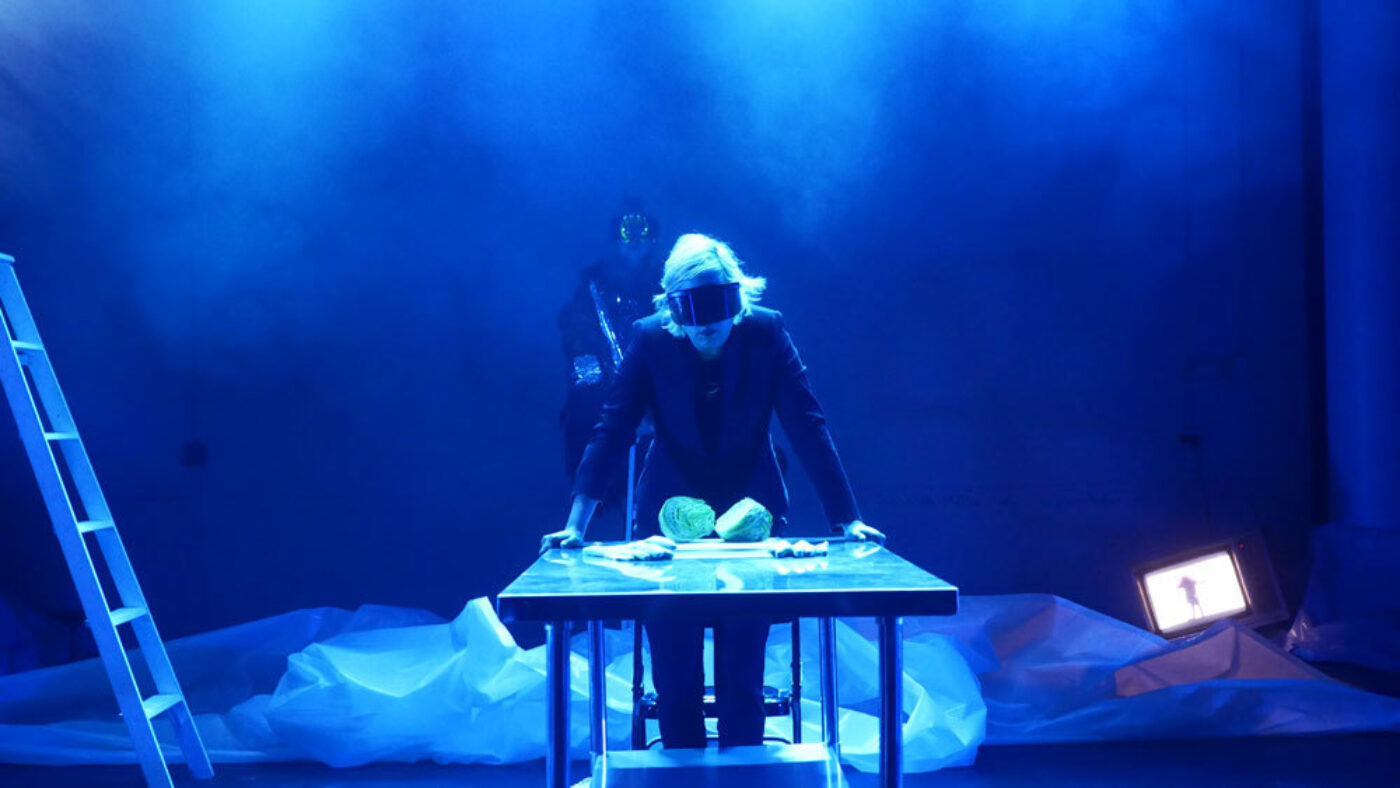 The year is 1847. A male explorer attempts to forge a Northwest Passage through the Canadian Arctic. His two ships become icebound, and all 129 crew members die of starvation and disease. Despite his tactical failure, the man, Captain Sir John Franklin of the English Royal Navy, is celebrated back home in popular song and, for a time, credited with a discovery he did not make.
One hundred years on, another kind of explorer bores holes into a human skull and uses a loop of wire to forge a path through another unconquered territory––the female brain. Despite the fact that many of his patients awoke from this procedure in a near-vegetative state, the man, Dr. Egaz Moniz, was awarded the Nobel Prize in 1949 for his discovery of the lobotomy.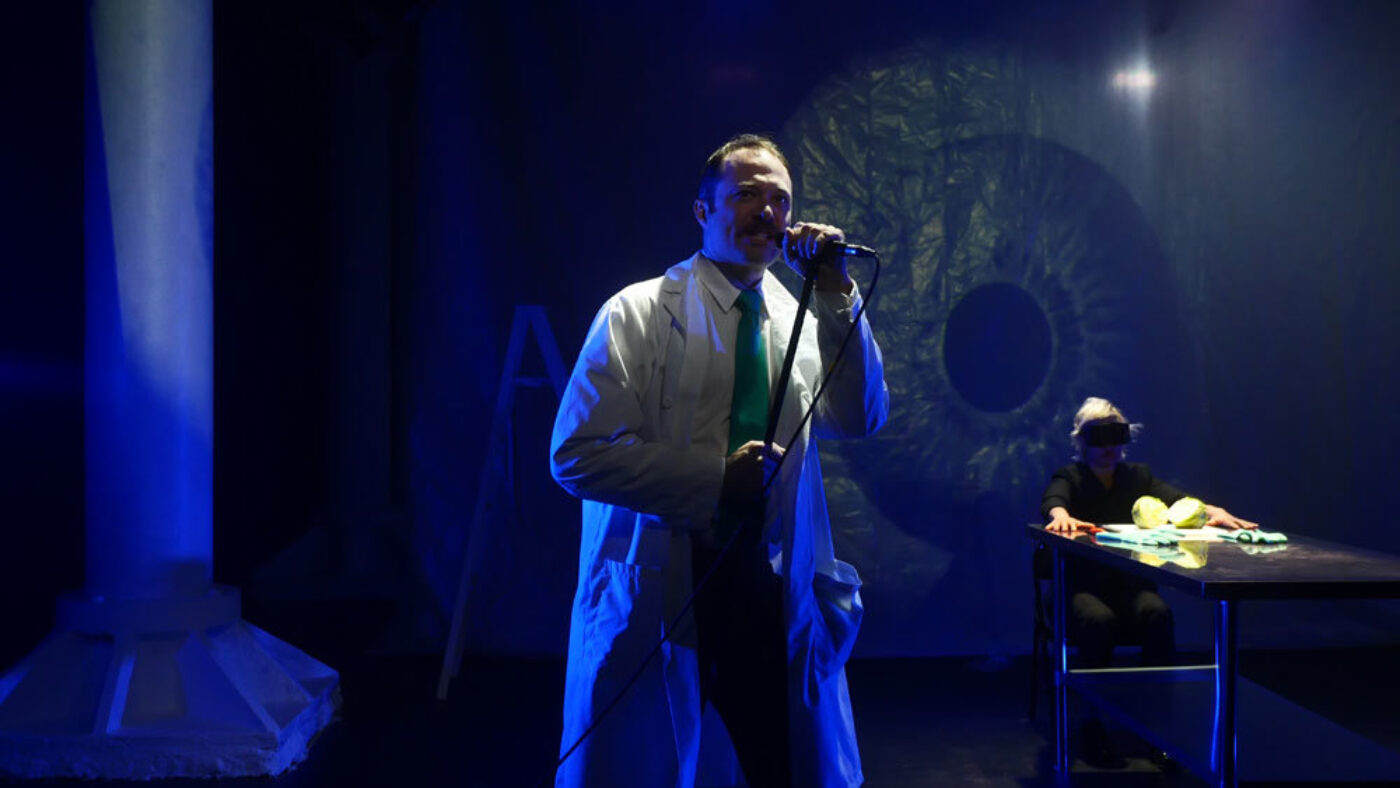 DANGER SIGNALS, part of The Archive Residency, and premiering at the New Ohio Theater in Manhattan, resurrects the obscure and gendered history of lobotomy to critique the figure of the heroic male pioneer and, more generally, Western culture's dangerous habit of venerating them.
The multi-disciplinary performance was devised over a period of four years by the experimental theater company Built For Collapse (directed by Sanaz Ghajar), the musician Jen Goma, and the British playwright Nina Segal. DANGER SIGNALS is Segal's U.S. debut, and her sharp, scrutinizing text is delivered like a series of carefully controlled detonations by performers Jessica Almasy (of the TEAM), Robert M. Johanson (of Nature Theater of Oklahoma), and Eva Jaunzemis (of Witness Relocation). The language serves as a unifying force amid the work's varied elements, including video, found imagery, original musical composition, dance, and movement.
The warehouse space of the New Ohio Theater (located in the West Village's iconic Archive building) feels minimalist, in a good way. The production's set elements are also simple but by no means symbolically neutral. A body-length, stainless-steel table and oversized plastic sheet suspended from the ceiling call to mind an operating room (if not a morgue). The hanging sheet also hosts a running projection of archival images and diagrams from early psychosurgeries and neurological experiments. Green latex gloves make an appearance along with a butcher knife and a head of iceberg lettuce.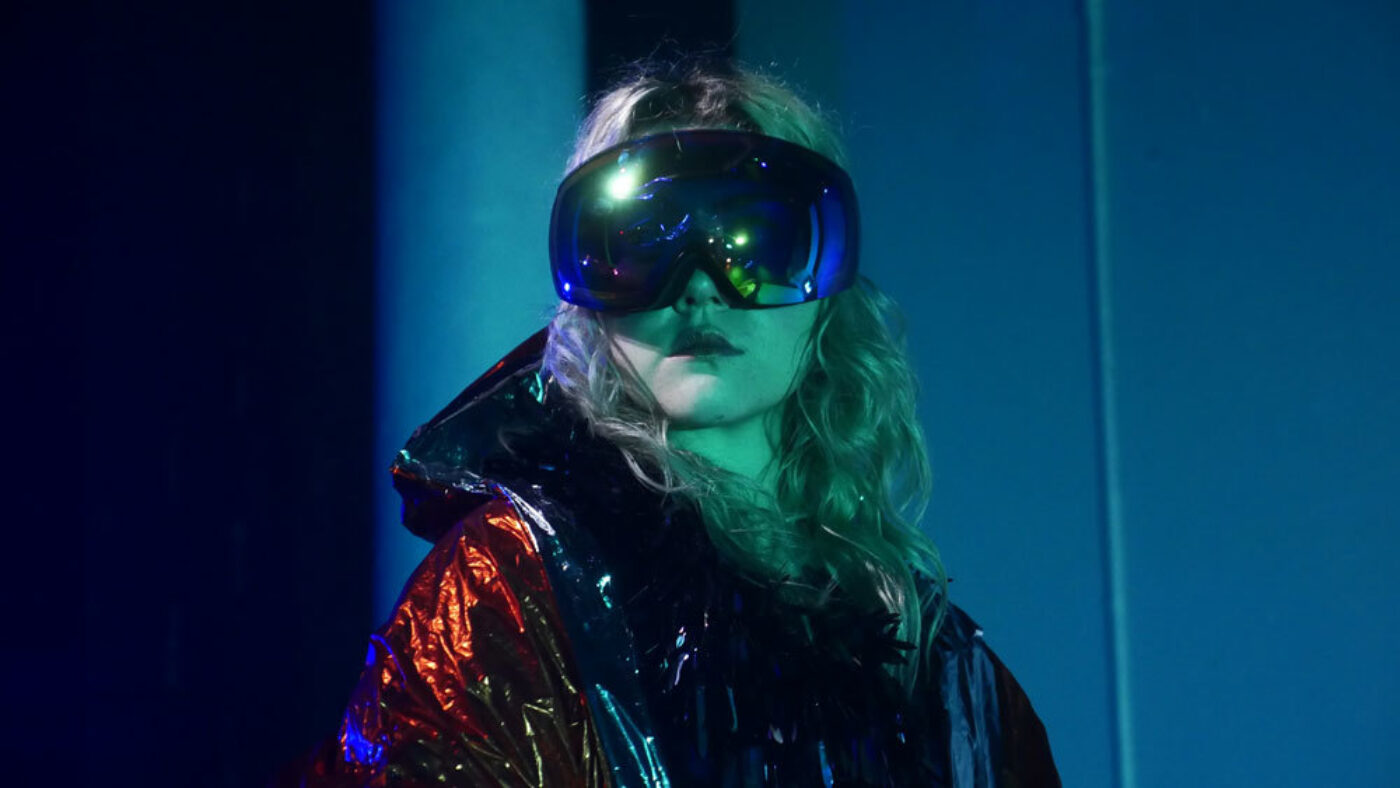 Thus arranged and outfitted, the space becomes a fitting backdrop from which to critique some of patriarchy's most monstrous incarnations, among them the American "ice pick" lobotomist, Dr. Walter J. Freeman. Freeman's pioneering innovation was an assembly-line approach to lobotomy: utilizing a common household ice pick and mallet, he would perforate the orbital socket of the patient in order to reach the "soft butter" of the frontal lobe. In just under four minutes, several gentle torques of Freeman's wand would send the patient into whatever oblivion awaited her.
From 1940 to about 1954, more than 40,000 lobotomies were performed in this country. Recipients included sullen housewives, World War II veterans at VA hospitals, even one overzealous four-year-old child. A shocking sixty percent of all lobotomy procedures were performed on women, even though male psychiatric patients outnumbered women in state hospitals at the time.
DANGER SIGNALS interrogates this bleak chapter of American history by abandoning chronology and drawing together into dialogue a potent set of figures representing different cultural contexts and gender perspectives: an Arctic explorer; a lobotomist; and lobotomy's first female casualties, the research chimpanzees, Becky and Lucy. What is so powerful about the inclusion of Becky and Lucy––besides their narrative function as stand-ins for the tens of thousands of women forcibly lobotomized in the mid-twentieth century––is the challenge it presents to the audience to resist an essentialist reading of these females as defenseless victims.
As you might expect, a simulated lobotomy hovers at the center of the play, and afterward, Becky and Lucy find themselves in a hazy, post-mind purgatory, trying to remember their own names and grasping for vestiges of thought––a scene played with disquieting vulnerability by Almasy and Jaunzemis. Instead of forcing them to languish in sorrow, the text surprises by instigating Becky and Lucy's revolt—first against their captor; then against their cage; and, finally, against the theatrical construct itself.
Performer Robert Johanson has the difficult, one might say unenviable, task of being the "one man … playing all the men" in this show. He brings an unapologetic cockiness and swagger to his embodiments of Franklin and the lobotomy doctor––a set of physical choices that prove highly effective for caricaturing white-male privilege and authority.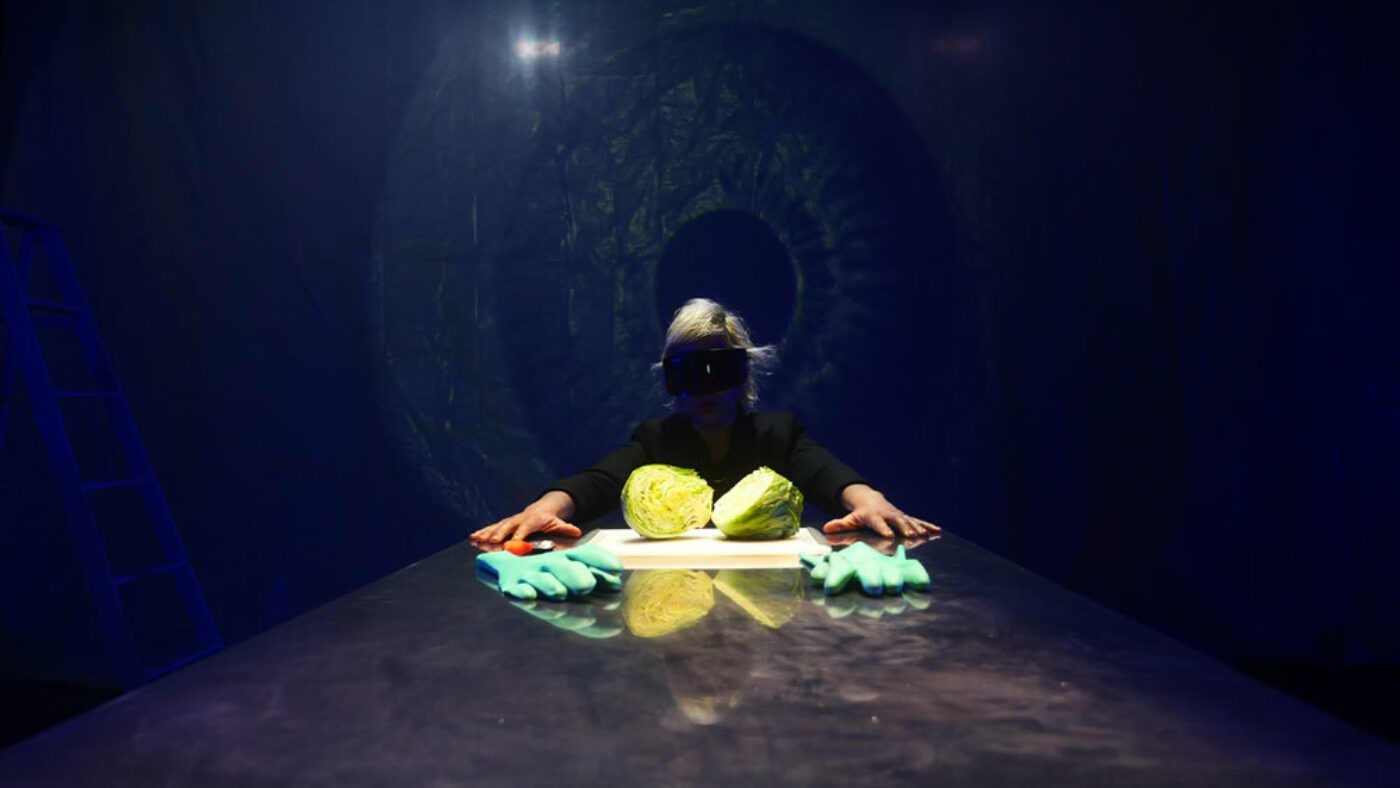 Not surprisingly, it did not take long for Dr. Freeman to be professionally discredited and for lobotomy to be relegated to the "Worst Fucking Ideas … Ever" list. But the troubling equation between men's at-any-cost ambition and their entrenched position in the historical record still persists. The formation of that narrative, like the layers of ice in Franklin's unmovable glacier, has, thus far, been the result of a stubborn pattern of compression and compaction––one that memorializes the conquests of the male pioneer just as it omits the stories of those he vanquished.
It comes as a relief, then, to see the epochal shift underway in a play like DANGER SIGNALS––to watch the cracks splitting the glacier. Perhaps, in the melt, the truth might finally rise.
Built For Collapse's DANGER SIGNALS is at the New Ohio Theater April 27–May 19.
Amber Power is an arts writer in New York. She is a contributing editor at BOMB.