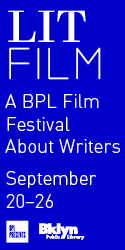 On June 12, 2016, at just after 2 AM, Omar Mateen entered Orlando's Pulse nightclub—the city's biggest LGBT club—and opened fire, killing 49 people and wounding 53 others. I, like many, awoke the next morning to loved ones marking themselves "safe" on social media. This is a really unsettling thing. While the massacre—now the nation's worst—was in Orlando, it could've been Boiler Room or Eastern Bloc here in New York, or anywhere really. You can be shot anywhere, at any time. And as a gay man, the attack feels personal. It's difficult to put words to it.
Nevertheless, BOMB has asked several LGBTQI artists to respond to the shooting in some way, directly or not, with words or otherwise, because it seems like so much is at stake: LGBTQI rights, the rights of the Muslim community (the killer swore allegiance to ISIS), and gun control. And at a time of great political uncertainty and fear around the upcoming presidential elections, this event seems somehow much greater than its parts.
So, instead of taking the long view, eventually looking back, we've opted to respond now—in more or less the heat of the moment, starting tomorrow—for the weeklong series We Are Orlando. Because BOMB is about heat, is it not?
David Everitt Howe is BOMB Daily's art editor.