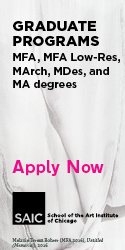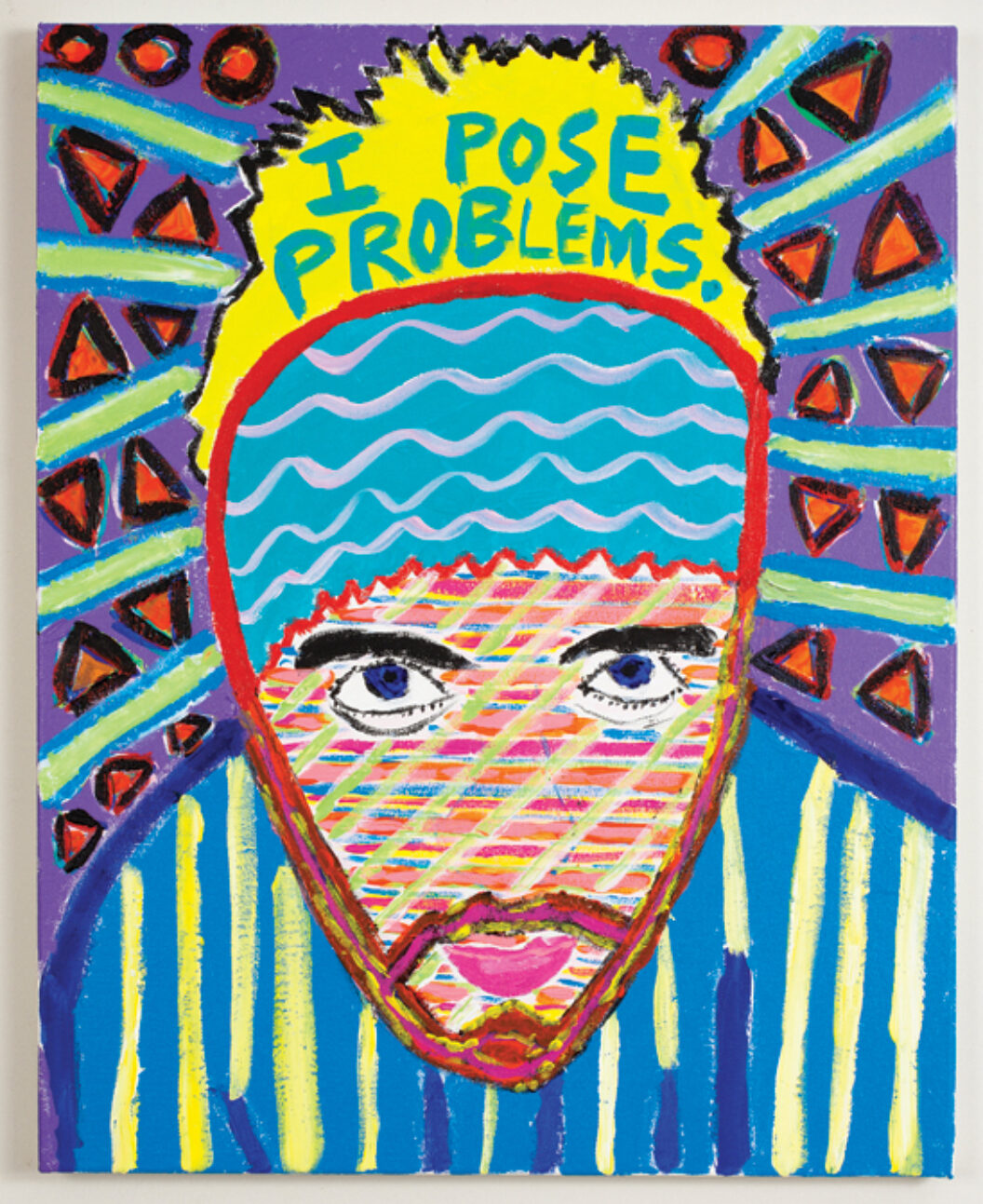 This interview is featured, along with thirty-four others, in our anthology BOMB: The Author Interviews.
Wayne Koestenbaum is my dream doppelgänger, or maybe he's the long-lost older brother I wish I had. We're both nerdy, culture-obsessed Jewish guys with a proclivity toward dandyism who love to gossip. We met nearly a decade ago when I edited a book of Warhol interviews and was lucky enough to convince Wayne to write the postscript. We became fast friends and instantly formed a mutual admiration club. We tend to fill in each other's sentences in the same way that our work tends to fill in each other's gaps. He loves the way that my work speaks to no one; I love the way that his work speaks to everyone. I'm the avant-garde Wayne; he's the populist Kenny; I'm all blind, intuitive practice; he's sparkling theory, his 1000-watt mind illuminating all it touches. As a result, our chemistries are explosive: the moment we get near each other, the sparks fly. The transcript below is pretty much indicative of how we go at it. The one thing that's missing here is tempo. We speak with incredible speed, yammering on top of one another and cutting the other one off in ways that one learns only at a Jewish-family dinner table: get your words in at any expense, damn the others.
It's been an amazing year for Wayne. He's published three books: one of poetry, Blue Stranger with Mosaic Background ; the book-length essay Humiliation ; and a hybrid scholarly-conceptual one, The Anatomy of Harpo Marx . But things don't fall into neat compartments for Wayne: his poems drift into essays and his scholarly works swerve into Proustian mnemonic exercises. But it's very much the way his mind works. As you'll see from the conversation below, Wayne effortlessly slides from the frivolous to the profound on the turn of a dime. He's a master of the impure and the inconsistent, making the most persuasive arguments for the natural melding of opposites.
Wayne has recently begun painting. I first noticed this when I received my copy of Blue Stranger and admired the painting on the cover. Curious to see who did it, I found out it was Wayne himself. He's having a solo show of his work at White Columns this fall. He described it to me this way: "It's completely a continuation of writing. There's no difference methodologically or emotionally between painting and writing for me, except that I really like doing it. It's not boring in the way that writing is. It's just like there are different kinds of marks that I haven't done; I've used up all the other words." It's hard to imagine Wayne Koestenbaum—our most profound and pointed cultural critic, a writer of endlessly loquacious tomes, the sharpest-tongued human I know—having used up all the words. Impossible, really.
We met at my Chelsea loft on a gray afternoon in late April to chat over a divine lunch of meats and cheeses from nearby Eataly. Fueled by a bottle or two of Sacravite, we launched right into a steamy conversation, the nature of which is, quite frankly, unprintable in this magazine. Instead, our interview officially began by examining the contents of my bookshelf.
— Kenneth Goldsmith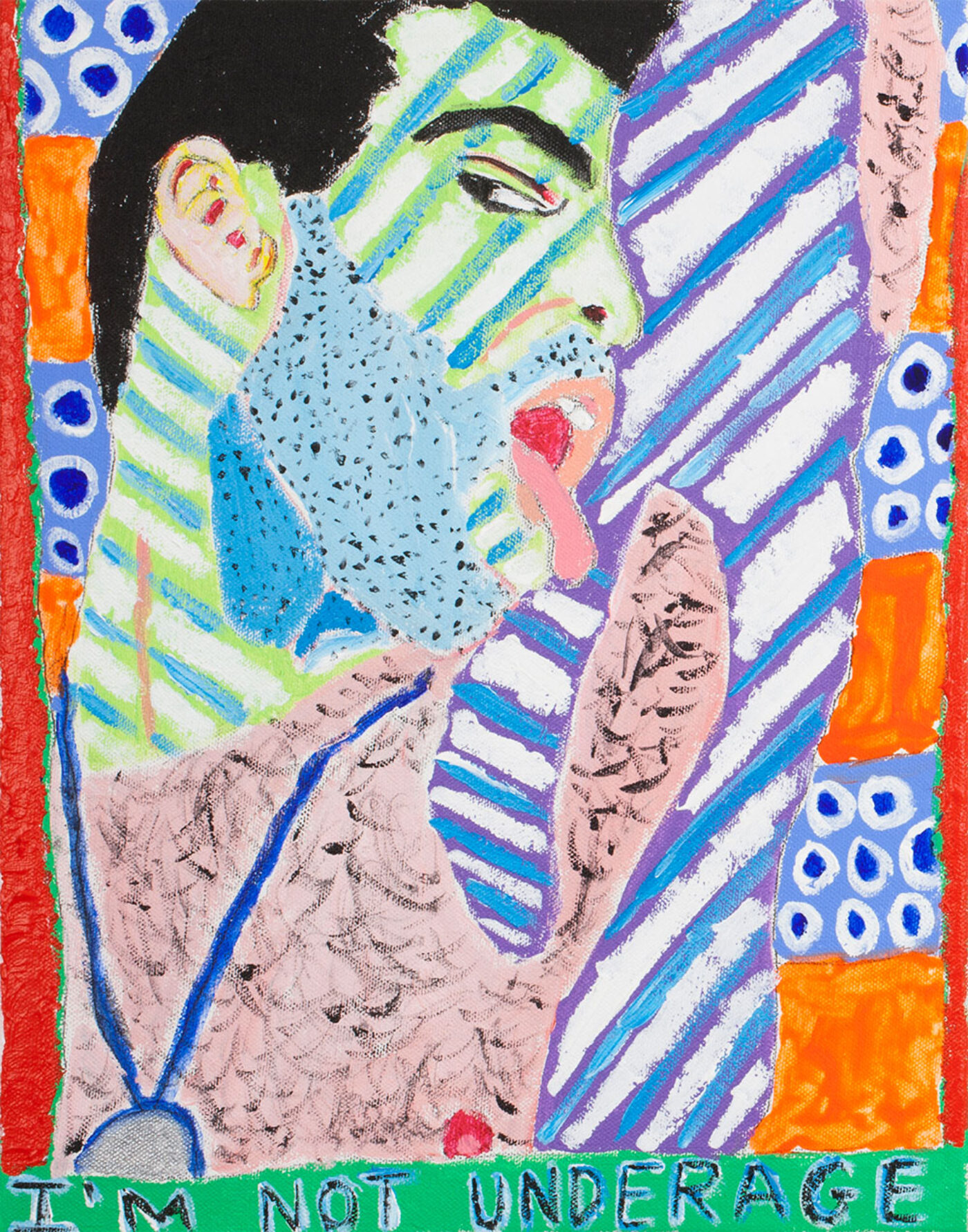 Wayne Koestenbaum I love your library. I had forgotten the precision and beauty of your collection. It's just unbelievable.
Kenneth Goldsmith I only get one bookshelf here in the city so for anything new that comes in, a whole bunch of books have to go out to make room. I'm such a collector and hoarder that if Cheryl [Donegan] didn't make this rule, this place would be filled with so many books that you couldn't move.
WK Do the discards go to the country?
KG Nothing gets sold.
WK I salute that retentiveness.
KG I can't, because the collection is the trace of my intellectual life. As a kid I would go into new phases with records, and each time I entered a new one, I would sell the rest of my records. Eventually I ended up having to buy them all back.
WK You've learned your lesson.
KG Let me ask you a question here since I'm interviewing you. If this were your bookshelf, what would go?
WK I don't think you have books as low as my low books go.
KG You wouldn't have the Abbie Hoffman collection here.
WK That's not low, though. I wouldn't have Abbie Hoffman because I lack the kind of street cred or lobby cred to earn the right to own Hoffman.
KG Those are some of my very favorite things in the world. (Points at an author photo in one of the books.) Look at this. Is Abbie Hoffman cute?
WK Yeah, he's really cute. Just my type. Berkeley radical. Polymorphous perversity.
KG But totally Jewish. Come on, you don't think that's sexy? (laughter) In Humiliation, you talk about Woodstock and the hippies.
WK I couldn't have gone to Woodstock because I'm not fit to be a nudist.
KG (laughter) I know.
WK Okay, let me think of a title I own that you would never go near. I have a poetry library that I started when I became a poet, in 1981.
KG When you were a Yale Younger Poet?
WK Never. I entered the Yale Younger Poets contest in 1983 with my first manuscript of poems—called "Fifty Sonnets," which tells you something—and I got a tiny rejection note that said, "Accomplished manuscript." My library is the library of someone who would live on that praise for two years and who would write a book called "Fifty Sonnets."
KG My first book was called 73 Poems.
WK Very different lineage.
KG I took the title from e. e. Cummings. Where did you take your title from?
WK Nowhere.
KG Cummings wrote a really beautiful book called 73 Poems. Are you a Cummings fan?
WK I'm not, actually. Not because I don't like him, just because I've never crossed the street to taste him.
KG How did you miss Cummings?
WK How did you find Cummings?
KG Through concrete poetry and visual typography. Cage actually set a Cummings piece to music. So Cummings is in my lineage.
WK But Cummings has not received the full recuperation and renovation that others of his era have.
KG Well, he was a horrible man. He was a bad anti-Semite and a grouch—
WK —Right, not a good anti-Semite. Not a charming one.
KG Unlike Ezra Pound.
WK Exactly; a charismatic anti-Semite.
KG We still care about Pound, but we don't care about Cummings.
WK He just fell through the cracks. When I was coming of age, no one talked about him.
KG But when you were coming of age, nobody talked about modernism.
WK I never came of age, that's part of the problem.
KG But, seriously, nobody talked about modernism.
WK They did, actually. I wrote my undergraduate thesis on Ezra Pound. And I read The Maximus Poems in a course in college.
KG Really? At Harvard they were teaching Olson?
WK Olson is canonical. He has more fans than Wallace Stevens.
KG They both have a lot more fans than we do. (laughter) Speaking of which, I didn't know that you were painting!
WK It's the new thing.
KG When did that start?
WK On September 19, 2010.
KG (laughter) Stop that!
WK Why is that funny, because I know the day?
KG Yeah.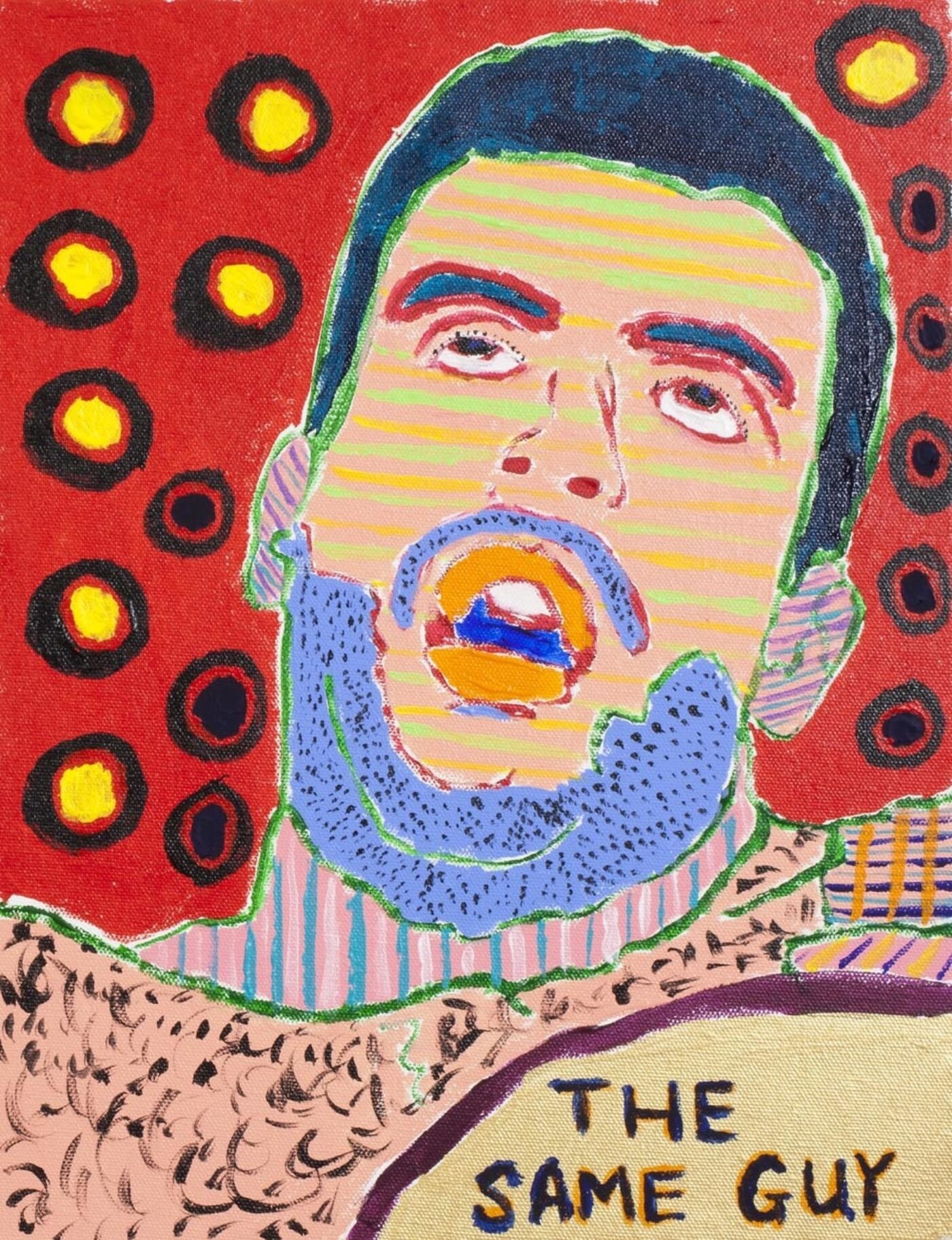 WK It was the day before my birthday, and I was walking by Utrecht Art Supplies. I had had a dream about drawing with a fountain pen—I was writing, but the lines weren't words. So I bought watercolor pencils and played with those for a day, and the next day I bought a watercolor set, and the next day I bought some gouache. Now I've graduated to DaVinci Artist Supply; I haven't gone near Pearl or the real temples.
KG It all begins with dreams, doesn't it?
WK Yeah.
KG We had a talk a while ago about the importance of dreams—which I don't pay any attention to—and you told me that I should. You lectured me on the importance of Freud and convincingly applied the whole thing to Warhol.
WK Andy's outsides are insides. And you are so totally open to external information that it becomes your unconscious. Or, rather, you're not imperialist toward the noise of the world. You are receptive and porous, so the world becomes your unconscious. I do not let in the world.
KG I feel the total opposite. I move through the world but repel it. You, on the other hand, are completely permeable. Unlike Warhol, though, who also let things pass through, things go through your skin and get stuck in your body. I realized that, having spent so much time with your new books. Your body absorbs—that's a difference.
WK And Warhol is right in between because he takes in everything and keeps it, but he also pretends to move through the world with a body-suited fluidity and impermeability. I'm influenced by surrealism and psychoanalysis; to both of those forces, you seem immune. We dive into aesthetic history at different moments: it's as if you started in the late '60s and I started in the '50s.
KG In a lot of ways your practice is informed by the bodily celebration of the '70s, not the '50s. I think you like to construct yourself as carrying the repression of the '50s. Everything you're doing is hinging between total abandonment and total repression all the time. You're not just '50s, but you're also not '70s either. There's also this wild awareness. Do you exist without self-consciousness?
WK No, I don't, but when I say the '50s I don't think I mean that '50s. I actually mean the '50s of Rauschenberg, Twombly, and Joan Mitchell. Drink was a big part of that era. These artists externalized their internal landscapes and transformed psychic matter into urban phantasmagoria.
KG Oh, I get it. I was thinking of a buttoned-down '50s repression.
WK Rauschenberg et al. are in dialogue with the buttoned-down, but I'm most interested in their bold decision, in the '50s, to perform certain import-export acts. Those acts of subterfuge are behind what you do, but you don't dwell on the glee or the sense of personal liberation that accrues from textual sampling.
KG And your glee is about getting away with something from the culture at large. My glee is more about tweaking the noses of those who profess themselves to be ultraliberal, by testing their limit. I'm surrounded by so many people who think and feel the way that I do, who are so accepting, that I wonder how can I push those buttons a bit further.
WK We both are outlaws in different ways. I stage my sense of outlaw behavior within the proscenium of aesthetics, so my stances refer to laws that don't exist anymore. I disobey laws that no longer exist, but I acquire the full quotient of glee and abjection that comes from feeling as if I were still living in a police state. You are actually dangerous. You're trying to change the paradigm of aesthetic practice altogether, in a way that is iconoclastic and desecrating.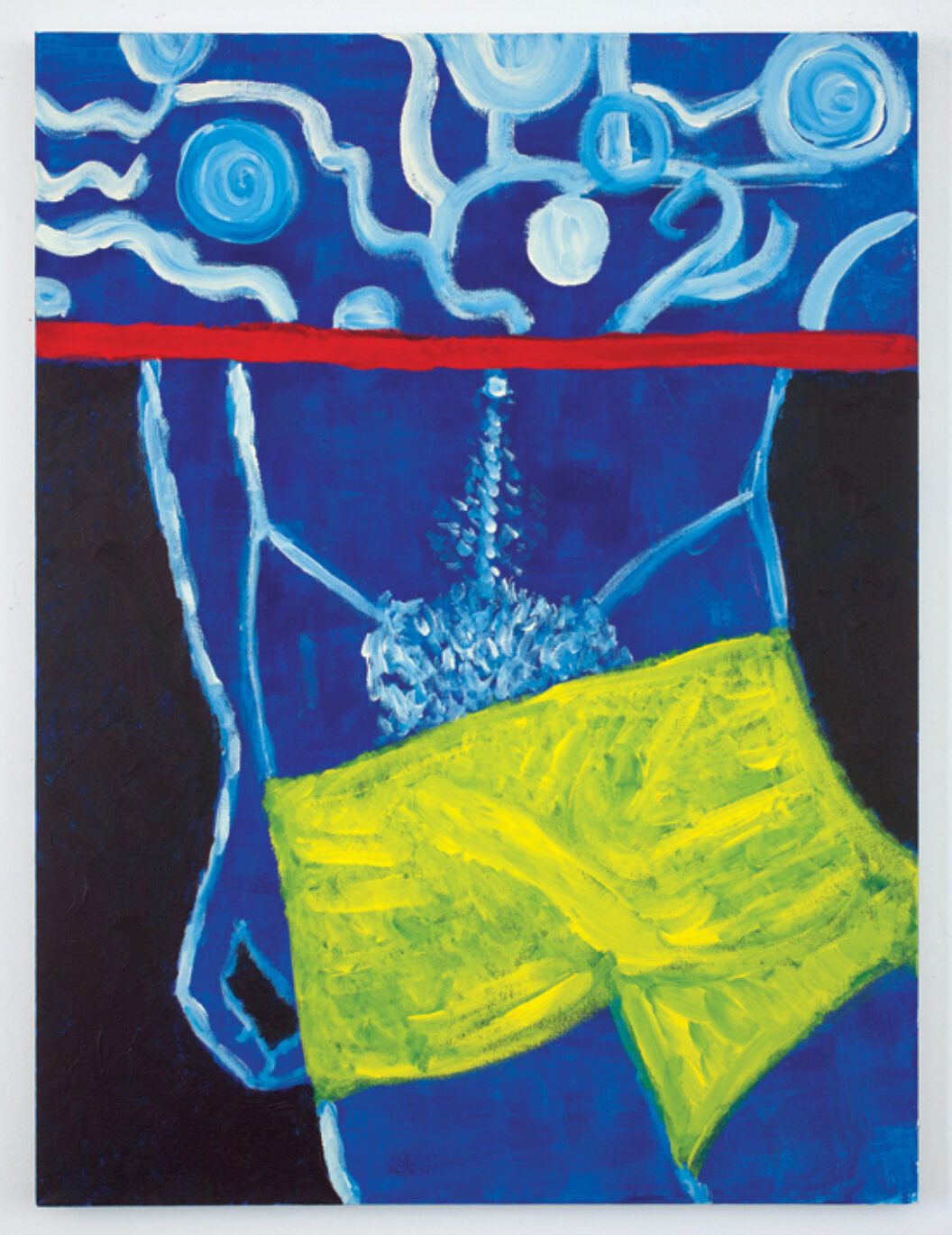 KG Weird, I think one of the most viewed things of yours were the vignettes of Humiliation on the Internet where you answered "Dear Wayne" letters by people writing you about how to handle their humiliating experiences.
WK Definitely more people saw those than ever read any book of mine—that fact is either sad or great. Actually, it's not sad in the least, it's shocking.
KG I actually feel like The Anatomy of Harpo Marx is the closest our works have ever come together while still being completely different. For example, if I were to have written that book, which I actually may do because I was so inspired by it, I would have watched the identical things that you did but then simply narrated all of Harpo's body movements, without any interpolation, any subjectivity, any historical or biographical references—I may actually do that and dedicate the book to you. The obsession in your book is intense, unexpected. This is a totally different book for you. It's funny that University of California Press put it out instead of Turtle Point, your poetry publishers. In a way, it's a work of conceptual poetry. All of your books intimidate me in different ways, but this one is a new note of intimidation. It's so dense and obsessive that it verges on the unreadable, which I mean in a good way. I think it's a work of conceptual literature, the likes of which you've never really done before.
WK You know? It was indirectly, and probably very directly, influenced by you.
KG I really feel that, but there's an exhaustion in the book, scene after scene of the movies in which Harpo appeared, each described in great detail. It's an absolutely insane project.
WK The first version of it was like 1,500 pages.
KG (laughter)
WK And the pictures were large, not thumbnail-sized. I had taken the original pictures with a digital camera from my computer screen, so they were blurry. They were actual photos. I did not use screen grabs.
KG Let me ask you a question, now that you're a visual artist: Could you see your blurry original photographs being blown up and put on the wall as artworks of yours?
WK I don't know if I would be interested in the spectacle of such an installation, but when I was making those photographs I understood that these were art acts and that the writing was merely supplementary. The real feat was taking the photo. To allow that practice to enter my world, I was forced to describe the photos, but that gesture of description was extra. The moment of arrival was when I chose the image and I took the picture.
KG That's a classic act of Pictures generation appropriation.
WK Yeah, it's totally Pictures generation. That was the Kenny part of it, if I may.
KG Maybe not me. Let's call it the Richard Prince part of it.
WK Right, but in a literary context I would much rather have it be Kenny than Richard Prince.
KG The cover image of The Anatomy of Harpo Marx is really weird.
WK What was weird?
KG Well, it looks contemporary. I thought it was from a Kalup Linzy piece.
WK I knew you were going to say Kalup Linzy.
KG It's about the most perfect cover.
WK I'm not just flattering you; the book is situated in our friendship and what I've learned from you. Seriously. You pay a seemingly useless and counterproductive amount of attention to transcription, and you enter a space of boredom and deadness, but the concept that you're serving redeems everything. In a Kennyesque gesture, I decided to write my longest, most ambitious, and exegetically rigorous book about an actor who never spoke onscreen.
KG When you had told me that you were doing the book, I had imagined a really different one, more along Jackie Under My Skin. This is—
WK —A friendly book.
KG Well, Humiliation is super friendly. But Harpo is barbarous—it seems like it's going to be fun and then you get into it and it's got the weight of art.
WK Yeah, it's my Rosalind Krauss. My Optical Unconscious. When I taught a Walter Benjamin course I realized he's reallyslow. And, I mean, there's nothing I love more than your sprechstimme performances of his essays—or is it Adorno's?—to Erik Satie.
KG (laughter) Adorno's.
WK If there were one reason to love you, just one, it would have to be because of those performances. They are priceless works of art! Anyway, as I slogged through Benjamin—and he's easier than Adorno—I thought, Okay, that's the space that these thinkers claim, that you read a sentence and you stop, and then you read another sentence and stop, and so on—it's an arduousness that's somehow ethically informed by the Holocaust. You have to pay this much attention because of the six million. That's the threat beneath it all. So, similarly—forgive the obscenity of this comparison—because of the six million you have to follow every sentence of The Anatomy of Harpo Marx, because if you don't care about Harpo's dead body then you are desecrating the six million.
KG Wow.
WK And so I would take on a Germanic style of great, condensed sentences and just do a crazy thing, because they never would have allowed themselves the leap into popular culture.
KG Popular culture but, even more, autobiography.
WK Right.
KG For me, reading the Harpo book was a door into your past. There's so much about your parents, and so much about your relationship to Judaism, to your body jazz, Truffaut, Fatty Arbuckle, and a million other tangents. What happens is a swerve: you make a proposition here—"Record and analyze the body of Harpo Marx in every onscreen appearance he makes throughout his career"—and then you break it, subjectify it, and personalize it in ways that we only dream, say, Benjamin or Adorno would've done.
We love them now, but we would love them much more had they gone off and talked about their mothers' underwear!
WK Before I wrote Harpo I wanted to write a book called "Walter Benjamin's Body," and it would talk about the diaper-load look he has—
KG (laughter)
WK It's true, he has diaper face! What did he smell like? His slow walk. I wanted to write about how the details of his body inform his work; I wanted to pay attention to the body of a slow thinker.
KG So here we are, 75 years later, reading your book, and people are trying to do the same deconstruction—or reconstruction, I should say—of you. There it all is: Wayne's deep insides and his body, clearly. Boy, do we know about his body! So what would be the parallel path, the interpretive path, of decoding when the body, subjectivity, and interiority are completely present?
WK I'm imagining that 75 years from now there will be a way of looking at literature that understands words as mouth objects, a way of reading that is not stuck on issues of history, theme, content, figuration—a reading practice that has a much more radically material, and even scientifically rigorous, understanding of the flows and weights of words and how they connect to historical, physical, chemical, and mental processes. And so my language, anything I ventriloquize as a literary movement or identity politics, will mean nothing. Instead, the issues will be: How many times did I use the word indefatigable? What is the weight and history and sound of indefatigable? How many people in 1985 used the word indefatigable? Just a weird topographic analysis of my language. That's the way I write, actually. I use autobiography because I need something to write down. And I need to interpret, so I'll interpret the loaf of bread and I'll talk about the breads of my earlier life, but that's just because writing requires a material subject. The process is kind of Agnes Martinesque—all about texture and very close, dull investigation of verbal surfaces.
KG So you feel that autobiography and interiority will ultimately fall off? Are they an apparatus?
WK Right. An apparatus in the same way as dialogue in screwball comedy or suspense in Hitchcock is. Autobiography is my apparatus, my vehicle; my real activity is words and sentences and the psychological and historical positions that they embody. That said, I do also believe in the unity of a human life and particularly in how artists' lives—how they behave—all fit together in a fascinating way that can only be seen in retrospect. How they dress, whom they know, the whole picture. I look forward to being that object of scrutiny for five people in some archive. Not nearly as sexy as Arthur Cravan or Paul Thek. What's interesting about Paul Thek, though, is not any particular work he made. It's his entire vision of how a body moves through space and sex and history, and the artifacts that he deposits along the way.
KG When you're writing, do you apply those types of narratives or models to your own trajectory?
WK Secretly, yeah. Often in a somewhat nondemonstrative, local, aesthetic way, having to do with length of sentence, kind of tone, dimensions of project.
KG Clothing?
WK Clothing. Style—whether it's written longhand in notebooks, whether I'm using the digital camera, whether I'm typing, collaging, cutting-up, playing N+7 …
KG But this is not what you're saying. You're going back to the practice, but then you are talking about the kind of life—the clothes, the food, the smell. You're saying, "Let's talk about Benjamin's body, we don't need to talk about the words"; or "Let's talk about the mystique of Cravan and Paul Thek." We're not really talking about the words there, but when you begin to talk about your own practice, it does drift back to an analytical, you know, a purely Apollonian—
WK —Yeah, I'm kind of Apollonian, because I have not mastered the art of friendship. When I think about the artists' lives that are interesting, I have had, to some extent, an unfortunate notion—from never having gone to art school—that socializing and practice are somewhat separate.
KG Really?
WK Your work shows the imprint of having gone to art school. You understand that interpersonal behavior determines aesthetic protocol.
KG It's an interesting point. Having come through an art education and now teaching English, here's what I've learned: English students function from the neck up; they don't have bodies, they just have heads.
WK Oh, that's pathetic.
KG And art students function from the neck down—they don't have heads, they just have bodies. And they're distrustful of heads. In the same way a literature student is distrustful of the body. After class the English students drift off, nothing happens. After class in art school, everyone goes dancing and gets drunk.
WK It's frightening. So what do you do, pedagogically?
KG How do I join the two? Well, an English student, by doing something very dull, would be forced to confront the body. For instance, retyping things, he will be forced to notice the body, because the body is actually a really important part of writing. I don't have to teach art students, so actually my job is much easier. I have very smart literature students, like you do, and my job is to make them dumber, you know? It's a little downhill push.
WK Oh, I can't wait to hear you say that at the fundraiser at UPenn: Professor Goldsmith speaks to the donors about what he's contributing to the student body!
KG (Looks at flowers.) These are really beautiful.
WK I love peonies.
KG You want to hear something really funny about flowers? I'm doing a collaboration with John Ashbery.
WK You are? How exciting!
KG I'm doing tapestries with him. It's an uncreative writing project. I have been given the run of his notebooks—all the stuff from which the poems are culled—and am editing them as whole thoughts, pre-Ashbery process. They're really amazing. Then I'm going to be laying them out as visual or concrete poems.
WK Oh my God!
KG I've been bringing John and David flowers to their apartment on Ninth Avenue. And it's become this kind of game, because every time I go over there I have to keep upping the flower ante—we started with these beautiful mums and now we're into tropical things.
WK So tell me, what is a tapestry?
KG We're creating Flemish tapestries together. We're sending them off to Belgium and someone is going to make very large-scale Flemish tapestries. Do you like Ashbery?
WK I worship him.
KG Was he a huge influence on you?
WK Bigger than Warhol, by far.
KG Tell me about that.
WK Well, I discovered him earlier. He's one of the only idols of mine whom I've ever met who hasn't disappointed me. I mean, you knew John Cage and I never did, but I feel about Ashbery the way I imagine you feel about Cage. I also worshipped Cage, but I don't take as much from him as I do from Ashbery. Ashbery combines a rarified and supremely sophisticated sensibility, perfect taste in literature and art, and a receptivity to the entire linguistic cosmos.
KG I'm going to get you something. (Leaves and reenters room.) These are the things we're working from—fragments from John's desktop from mid-2010 to the end of 2011.
And these are our notes. He wakes up in the middle of the night in a dream and keeps them by the side of the bed; he scribbles them down and they get kind of tossed up into the poems.
WK There is no Parnassus to me higher than this.
KG I thought you would get a kick out of it.
WK This is everything I care about—it's Paul Thek's Susan Lecturing on Neitzsche [sic], Martin Kippenberger. But it's also Emily Dickinson and Jonathan Edwards's mystical, crazy writing, and Charles Peirce's philosophical practice.
KG Can you read anything here? What does it say?
WK "The Devonshire, the earwigs used to fall in the tea on Sunday evenings. Come down on my head, gallons of earth bump infernos. Extended around Christmas time they'll just use it."
KG Isn't it great?
WK You know what this proves that I didn't understand before? That his work doesn't come from a continuous fountain. His interviews imply that there's this kind of wellspring of language that is inside him that bubbles up when he's seated at the typewriter, but, I mean, he's a collage artist, working from tidbits he generates at all times of day and night, in and out of bed, asleep and awake! That's really inspiring.
KG Isn't that interesting. Now, I don't feel the same way about Ashbery as you do, which maybe makes it easier for me to be able to work with him. He's not a figure like Cage is for me.
WK Ashbery renovated a tradition of American poetry that includes everything from Walt Whitman to Marianne Moore and Laura Riding. He brought something of Cage and Warhol into literature but with a kind of Scriabinesque or Debussyan sense of deep mandarin mystical atmosphere—an attentiveness to nuance, room-tone, haze …
KG I'm curious about your use of the word American.
WK That's so English program of me. Pretend that I didn't say it.
KG I'm really curious about that. How important is that to you?
WK I was thinking of Susan Howe's The Birth-mark, the lineage of American wilderness and innovation going back to the Puritans and Jonathan Edwards and Thoreau. Ashbery is part of that autodidactic wildness.
KG Where do you situate yourself in that tradition?
WK I am so provincial: San Jose, California. Did not go to Europe until I was 25. Had a very sketchy high-school education, I'm not bilingual in any reasonable way, I could go on … That's my Larry Clark dossier of who I really am. I am that kind of American. Even though I live in New York, and though Paris seems to float through me and out my mouth, I'm not cosmopolitan.
KG But what about your own writing? Do you situate it somehow in American tradition?
WK Yeah, I do. I poach from the biggies—Dickinson, Whitman, Ashbery, Stein—but I also learnt from Michel Leiris. Most things I do on the page I wouldn't have done if I hadn't read Leiris and Roland Barthes. Do you feel American?
KG No, because I feel digital and global. I was just reading that Jerry Saltz article "How to Make It in the Art World" in New York magazine this week and it's so amazing to me that the entire article doesn't mention the Internet. It's so focused on New York; it's as if it were 1982, when everything was focused on New York. The world has changed so dramatically, even in the last ten years. I'm not really here that much; I'm traveling all over the world. Ubu is a global thing, it has nothing to do with New York. I teach in Philadelphia. I'm here as sort of a private citizen.
You often say that you don't travel very much, that every weekend you're up in the country. You say that your life is sort of prescribed, that you practice piano at a certain time every day. It's something that I really love about you—that you live in New York. I remember asking you once, "Wayne, what are you going to do this summer?" And you said, "I'm just going to stay in and practice piano."
WK If that's true, it comes from a sense that I'm not even in New York yet, that I'm still cresting toward arrival. I feel like this is the last episode of Fassbinder's Berlin Alexanderplatz, which takes place in some kind of dream disco-inferno space—that's my New York life. The 12 earlier episodes took place in San Jose maybe, in some drought space. Here in New York, I feel deeply invisible and posthumous, like the woman in Our Town, which I've actually never seen but I know that there's some young woman who comes back from the dead to visit her hometown one day. I feel like that person because I am aware of my mother's parents having grown up or lived here and my great-grandfather on the Lower East Side. That history is all still here, and then there's this weird phenomenon called Wayne, who is barely here, barely in a body, and he's just sitting on top of all this rubble.
KG Is that body distributed the way that I feel distributed, globally? You're always in the media. I can't tell you how many times I've showed the Warhol PBS film to my students. They're completely spellbound by you and feel like you're a bunch of pixels.
WK If that's true, it doesn't somatically influence me. It's an occasional payoff or lucky break, not a fact, a foundation, or a bedrock. However, I'd love to be translated into a lot of languages.
KG What's your most translated book?
WK I haven't been translated very much at all. I've appeared in German, Chinese, Spanish, French, Swedish—
KG Yes, I can see you haven't been translated at all.
WK Only five languages, though! That's not global. Global would be one of these schlocky fiction writers whose books have been translated into 25 languages. That would be so fun! I would just sit there in my hot tub all day looking at my translated books.
Originally published in
Featuring interviews with Danny Lyon, Tom Murphy, Cass McCombs and Ariel Pink, Brian Evenson, John Newman and B. Wurtz, Ralph Lemon, Eija-Liisa Ahtila, and Wayne Koestenbaum.