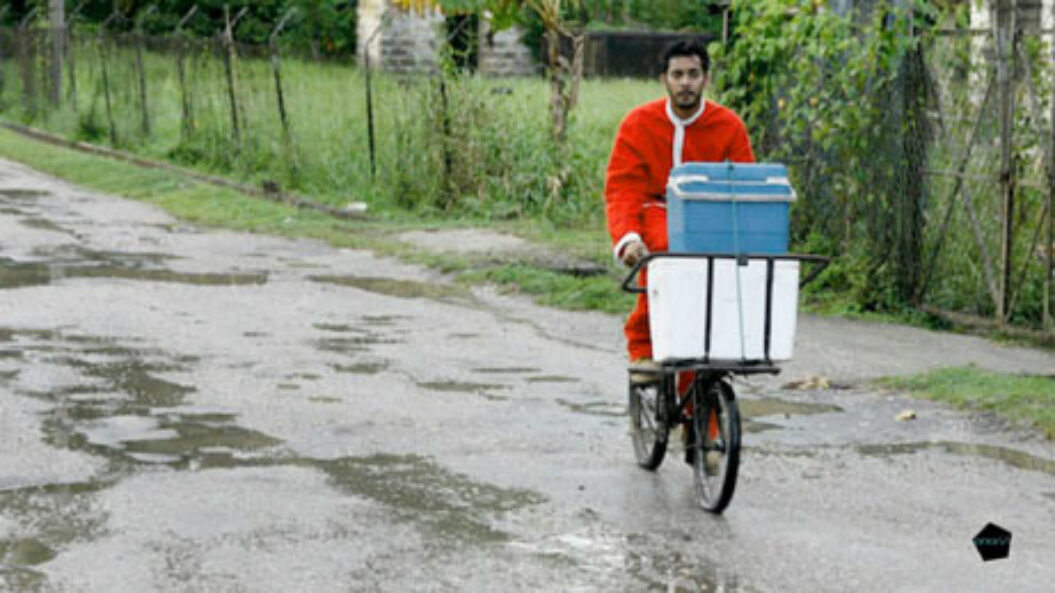 Discovered in 1952 by a group of doctors in Mumbai, blood group HH—Bombay Blood—is one of the world's rarest, occurring in 0.0004% of the general population, and in 0.01% of individuals in India. Detecting Bombay Blood is difficult—typical blood tests often misread HH as O—and, if a carrier requires a transfusion, the process is delicate. Sourcing HH is challenging.
Dhani (Sanjiv Boodhu), the protagonist of Ian Harnarine's 2012 short film, Doubles with Slight Pepper, does not have HH blood; there's nothing, he explains, remarkable about him: "I am a 104th-generation Brahmin. That's a lie. I come from a long line of poor and stupid coolies." Dhani sells doubles—fried bread filled with curry channa, a Trinidadian street snack—which act as lifelines to his estranged father, Ragbir (Errol Sitahal), who taught him to make the stuff and, after an unexpected reappearance, attempts to buy it.
He has Bombay Blood, and has returned to Trinidad from Toronto, after failing to build a career and home for Dhani and his mother, Sumintra (Susan Hannays-Abraham). Instead, he's grown ill with a blood disease, curable only via transfusion from a matching donor. What follows is bitterness, then hope, then an emotional acquiesce to the strangeness of familial narratives. Caribbean stories are often inherently surreal, histories nearly erased by its population's oppressors, then ultimately reclaimed. In Junot Diaz's The Brief Wondrous Life of Oscar Wao, the narrator, Yunior, says, referencing Oscar's love of fantasy and science fiction, "It might have been a consequence of being Antillean. Who more sci-fi than us?"
Doubles with Slight Pepper is one of seven short films curated by the Caribbean Film Academy and the Miami-based Caribbean collective, Third Horizon, founders of the Third Horizon Film Festival. The shorts—all made by Caribbean filmmakers—are available for screening via both YouTube and the Caribbean Film Academy's movie-streaming site, Studio Anansi, where they'll be available until November 30 and possibly longer. A few were screened at last year's Third Horizon Film Festival in Miami, where Doubles with Slight Pepper was a favorite.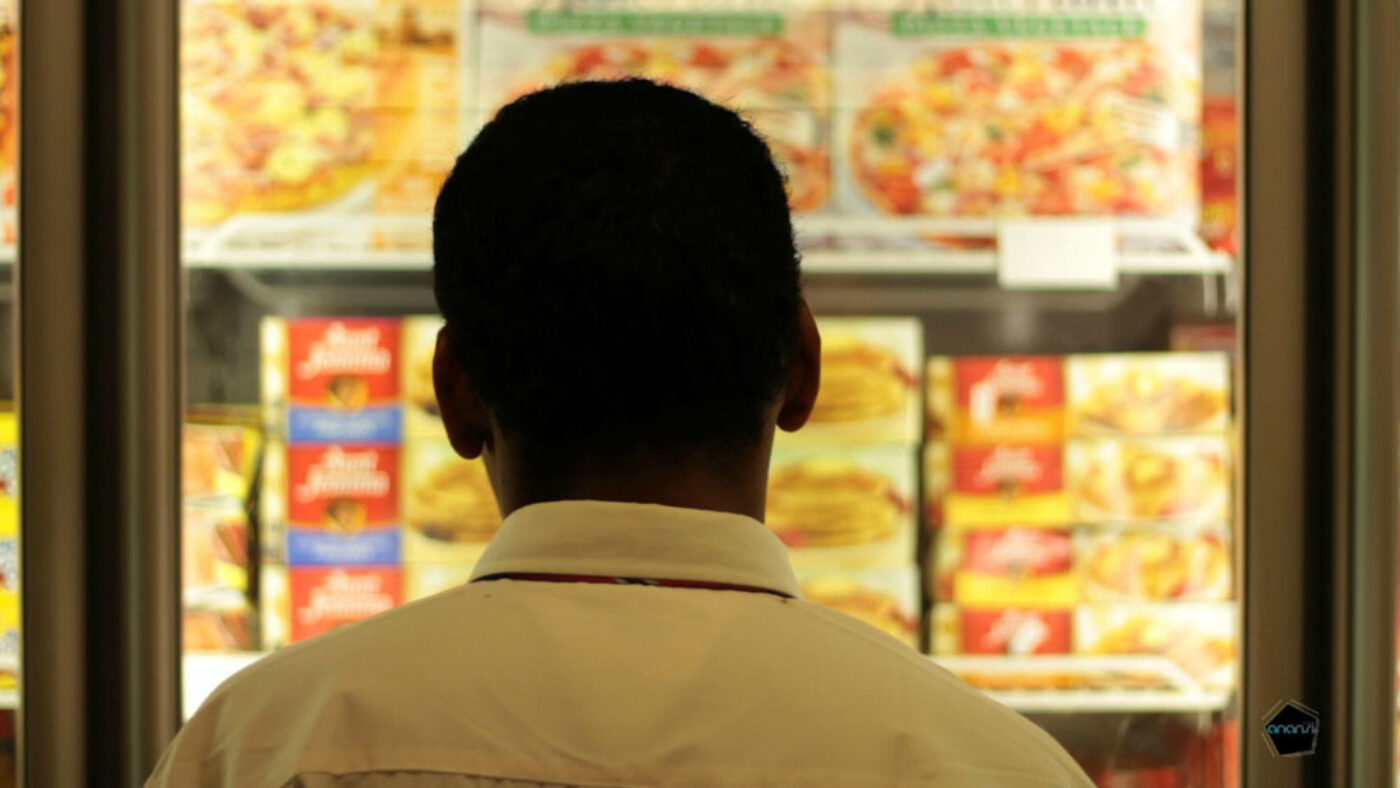 As of 2014, Miami-Dade County was one of four counties making up forty-one percent of the United States's Caribbean population. To live in Miami is to live very close to the Caribbean, both in obvious proximity and cultural reality. Third Horizon Film Festival debuted in Miami in the fall of 2016, screening twenty-three films over a weekend replete with parties and accompanying exhibitions. This year, Hurricane Irma threatened to stall the festival; when the storm weakened and shifted west, it felt less like a boon than a dodged bullet, one that could ricochet. The streets of Miami—a city prognostic for climate change, if there ever was one—flood even after brief rainfalls. When Hurricane Maria followed close behind, decimating Dominica and Puerto Rico, Third Horizon co-founder Jason Fitzroy Jeffers took to Facebook, writing:
I must admit, staging a Caribbean film festival just when the region is being ravaged with perhaps the most horrific hurricane activity I've seen in my lifetime has been a challenge. That, in a year when so many other immigrants and people of color in the U.S. are facing threats to their ability to stay in this country and even their physical safety… . In the end, however, we believe that representation on screen and in the popular imagination matters more than ever.
Although Caribbean cinema offers insight into the simultaneous tenacity and fragility of the region, the genre is as broad and sweeping as any other. There's soft connective tissue in this online selection, though: stories about identity, or barrel children—the Caribbean children waiting for care packages from parents working abroad—or local mythologies. Juan Francisco Pardo and Ryan Oduber's largely silent 10 Ave Maria, 2011, follows a man whose inner demons manifest as everything from quiet men in transport to sad, frozen meals. In Maharaki's Vivre, 2013, a schoolboy scoffs at his teacher's insistence on choosing whichever future profession he'd like—he instead imagines a fever dream-future, macabre and mostly hopeless. In Juliette McCawley's One Good Deed, 2012, a boy is confronted by Douens, the backward-footed spirits of unbaptized children.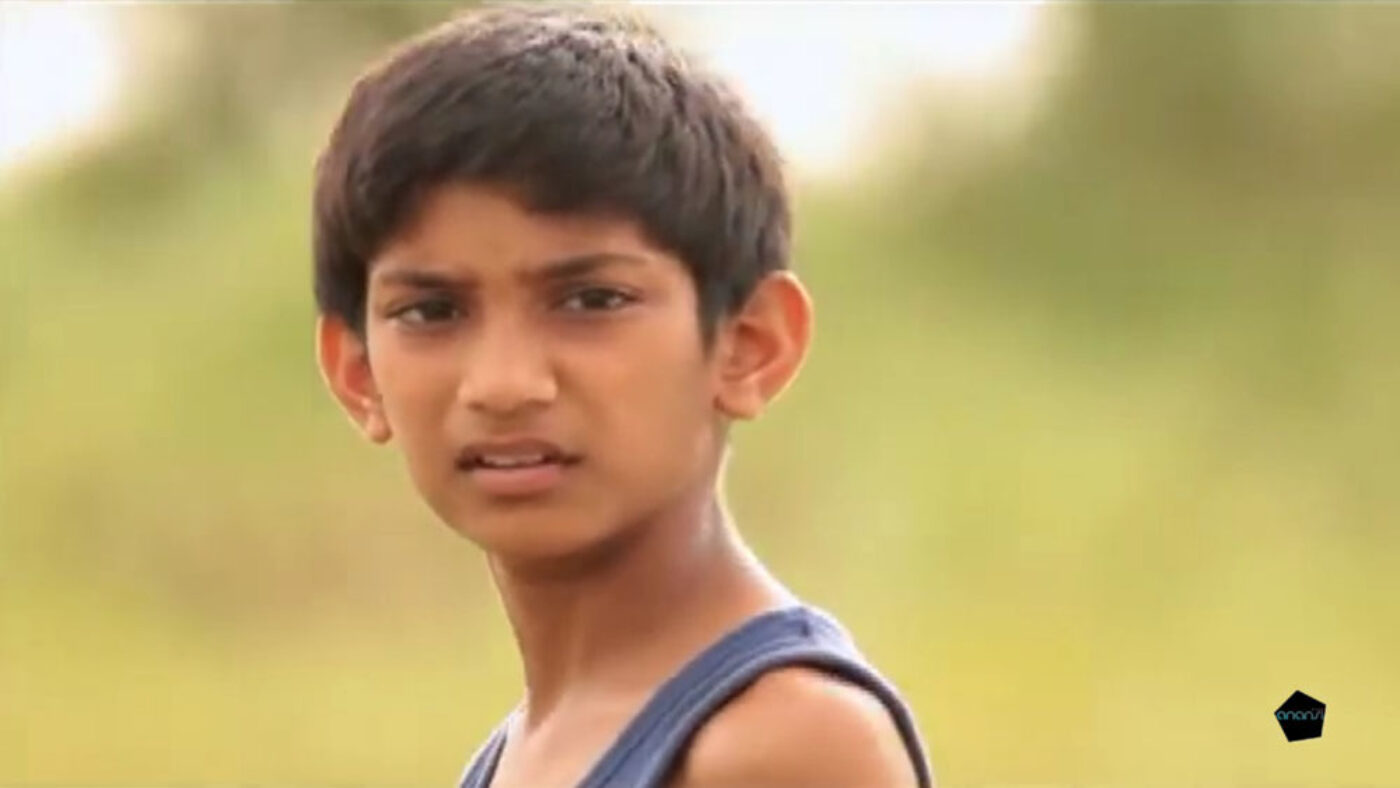 Many of the films are about longing, too, of ghosts and of mothers. Cristian Carretero's Yolanda, 2013, finds a Dominican woman taking her young son on a dangerous journey to Puerto Rico. If the boat will capsize or survive remains unknown; only a desperate love for her child—the willingness of so many migrants to briefly risk their progeny's lives for a warmer, richer existence—is palpable. Both Lisa Harewood's Auntie, 2013, and Mason Richards's The Seawall, 2010, end with women, hearts aching, gazing at the water—the former's titular, motherless matriarch does not want her sister's teenaged daughter, whom she raised, to leave Barbados. On the other hand, in The Seawall, set in Guyana, a woman quietly urges her grandson to join his mother in New York. "I would be proud to say I have a grandson living in America," she insists. Still, the women's pain—like their ocean—is the same.
Studio Anansi's Third Horizon Short Film Showcase is viewable on YouTube.
List of films and note from Jonathan Ali, Third Horizon Film Festival Director of Programming:
10 Ave Maria (Juan Franciso Pardo, Ryan Oduber/2011/Aruba)
Auntie (Lisa Harewood/2013/Barbados)
Doubles with Slight Pepper (Ian Harnarine/2012/Canada, Trinidad and Tobago)
One Good Deed (Juliette McCawley/2012/Trinidad and Tobago)
The Seawall (Mason Richards/2010/Guyana, USA)
Vivre! (Maharaki/2013/Martinique, Barbados)
Yolanda (Cristian Carretero/2013/Puerto Rico)
"The above dramatic films represent a small selection of shorts made by Caribbean filmmakers over the past few years. They reflect the diversity of the region in terms of geography (both countries within the region and the diaspora), language, thematic concerns, style, and the gender and sexuality of the filmmakers concerned. As Caribbean cinema is still very much in its development, we see short filmmaking as a way for filmmakers to hone their craft, find their voice, and get a toehold within the vast ecosystem of the international film industry. The hope is that these filmmakers—all very talented, potential auteurs in the making—will go on to establish themselves and the Caribbean as a force to be reckoned with in the near future."
Monica Uszerowicz is a writer and photographer in Miami, FL. She's contributed work to Hyperallergic, Vice, Miami Rail, and Avidly, a channel of the Los Angeles Review of Books.