Wanting To Write Your Body Again by Craig-Paul Moreau
David Groff and Angelo Nikolopoulos's divergent work centers on the poetics and politics of the gay body.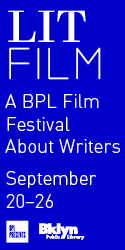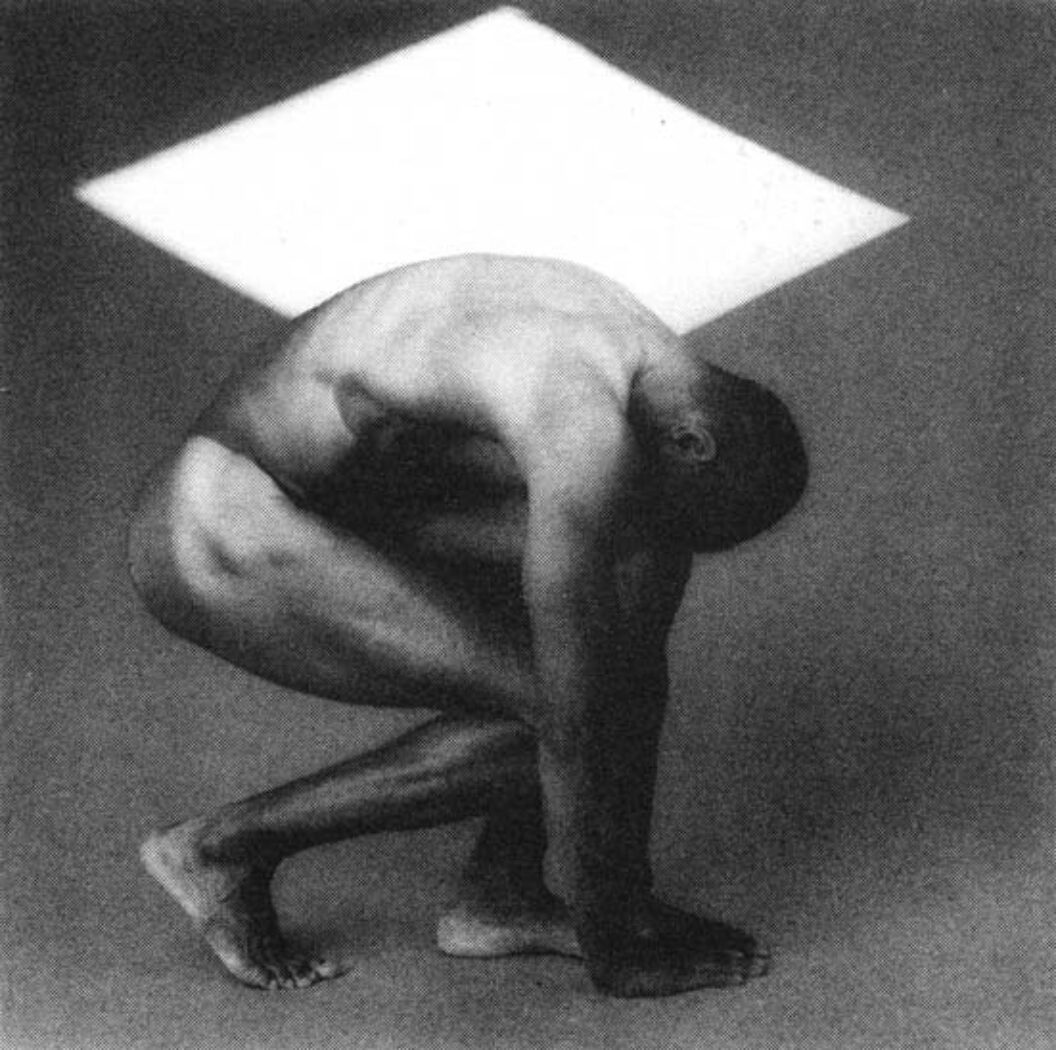 In his introduction to James L. White's exemplary book, The Salt Ecstasies, Mark Doty observes: "further and further from the closet, we come to an increasingly complex understanding of the power and failure of desire, the ways that liberation isn't a cure for loneliness or soul-ache or despair," and later, "it's simply that we're as free to be as sexually confused, as bowled over by longing, as uncertain as anyone else is."
David Groff unfolds those experiences "bowled over by longing" in his second collection, Clay(Trio House Press). Doty, who picked Groff for the National Poetry Series in 2002, noted Groff's territory as "at the end of a nightmare crisis but nowhere near the end of an epidemic. How, in such times, to speak?" A decade later, Groff's territory has grown to a place where he does speak, using Clay, his husband, as the material to mold and shape the ever-changing queer landscape. The intersection of a "normal" life growing old (and married) becomes ultimately queered under the lens of the AIDS epidemic. On this crossroad, Groff's poetry illustrates that though we might have moved further from the closet, our liberation is no cure, but only a larger landscape in which our queerness continues to morph and redefine itself. As he notes,
This isn't 1984: the virus, we know, is manageable,
at least if you're the class of man who strolls
Angelo Nikolopoulos finds himself strolling through that terrain in his debut collection, Obscenely Yours (Alice James Books). He finds himself stuck on a path he isn't quite happy with; behind him lay the closet which queered him, and in front of him is a distinctly non-queer environment. Whether pushed down that road or moved of his own volition, Nikolopoulos intends to bring his shawl and boa along. He says, "And who the hell / are you to rid me of my load?" His work examines the anxiety of a normalized queer experience. His tone is campy and dark. He likes flowers. Humor is one of Nikolopoulos' star qualities. In fact, these two books are both very Greek (Angelo is himself Greek); Groff offers us the glory and the pain of a tragedy, and Nikolopoulos offers us the wit and blunder of the comedy. His book, dedicated "for Nature's step-children," is loosely organized under the umbrella of cinema. The first section, Directors Cut, opens with an untitled serial poem, "//," and carries the line "The first thing we love is a scene—". The // poems borrow language from the film Women in Loveby Larry Kramer (1969) and offer an aesthetic background to much of Nikolopoulos's work. It is elegant but also incredibly angry.
The book opens with a poem "for Sharon [Olds]," titled "Take the Body Out." Frequently, I read the initial poems as the hearts of the collection. This is especially true in the case of Obscenely Yours where "Take the Body Out" belongs to no section (thus lending itself to the idea that it belongs to all). For this reason, "heart poems" receive more weight than those who depend upon them. What do heart-poems tell us about the writer? About the collection? "Take the Body Out" responds to its title immediately with "But I love the body." Along with other lines, like "my tongue's rough draft / where I'd first learn pleasure and need." We travel from the MFA workshop to the body, adolescence, and the ghosts of moments "where the imprints of our mouths still lie / wet and pressed—". We are at once refining in the workshop, reflecting on the intensities and innocent youth, and chasing the ghosts of moments of desire. And when all of that gets to be too stiff, he abandons "the language of argumentation" for one more clever and sexual.
Of particular note is a poem from Nikolopoulos's collection, formerly titled "Asshole," retitled in the collection as "Rear Stable: Auditions." The concerns of sex, the self, and the body collide here as the poet describes what he thought would "be more alive," but feels instead cheated by "its lifelessness." On the surface the poem appears more playful than naught; however, if one "stretches" the reading, they can indeed find cavernous holes from which to fall into.
If it isn't obvious, Nikolopoulos has no reservations about talking about the body nor getting dirty with it. When scanning Obscenely Yours, there are a few titles that might lead one to think the book operates entirely on either shock or eros, but this is not the case. The poem "www.daddyhunt.com" turns out to have a lot of heart. It is divided into four sections of six couplets. The title misrepresents the material within, though it would be safe to say you're not exactly disappointed either (you enter the poem in a leather sling). And while there is something of the erotic, it is most interesting when it becomes compassionate:
On the subway ride home, it is not guilt
that hangs overhead, not regret soiled
in the folds of the shirt, the torn buttonhole.
It is wonder, instead, and lineage.
I imagine the long row of men before me
in their muslin shirts, trimmed beards,
and Nixon is president.
It is the lull and glow of the Hudson
where they'd feel through darkness,
over damp planks, until they hit body—
chest, torso, legs—and that was that.
You, I'm so happy to have found you.
While conceptually, Nikolopoulos's collection centers on the tension of "taking the body out," Groff's collection seems to do the opposite by making one specific (and named) body, the center of the work. In Groff's collection, Clay is both book title and name of his beloved. Is it possible to discuss one and not mean the other? Is the initial poem both Clay's heart and "Clay"'s heart? This double play adds layers to Groff's poetry. Similarly doubled, it is hard to think of the collection's opening poem, "Clay's Flies," without connecting it to the ending poem, "Epithalamion" (a lyric celebrating marriage). The two collectively make the heart of the book, in part because it has so much heart. "Clay's Flies" begins the dual narrative on the sand dunes of Fire Island, where he and Clay meet. The compact scene is tangible and real but the images mimic the surreal. In much of Groff's poetry, beaches and the sun are often places of safety and purity—the domestic sphere is where grit must walk with love. He writes,
When his reachable sites go sore, I'm Clay's last resort:
I scrub, don latex gloves, and shoot him up
in some place his pinch-and-jab can't grab, forgetting,
in my rush to shrug away the nudge of death,
to grip his skin, or squeeze the needle one to twenty.
[…]
Strange to touch your man this way. A medicinal caress.
Flies are "jaded undertakers," but also something unifying. Following a hard-hitting stanza break earlier in the poem, we read: "Time flies. Our lives fall into step together," taking the reader into the story of their relationship and the poetics of their love. Groff allows us into his relationship; one that is all at the same time safe, harrowing, gritty, and passionate.
We are also brought into Groff's relationship with New York. In a provoking poem, "To Men Dead in 1995," the poet illustrates a world where the AIDS epidemic's urgency has left:
Now that upscale men don't die en masse
& their disease has gone discreet,
[…]
You might as well have died in the towers,
another disaster students half-remember.
Fading urgency and "half-remembrance" is a concept that seems to haunt Groff. In "Dead AIDS Poet Archive," Groff remembers some of those who shared these traumas:
Tracy's voluptuous mullet,
David's mouth of mustache,
the roses of Glen's shirt,
Jim's throat's scaly matte—
Groff remembers them fully in this poem—something his students, and perhaps his readers, would be unable to do without these poems. When dealing with half-remembrances, Groff the poet also becomes Groff the historian. However, rather than through narrative, he remembers (for us) the roses of Glen's shirt and a Fire Island perfectly described as "a living cigarette." Much of Groff's poetic landscape can be placed within that metaphor—something consumed but not quite finished.
We are brought to places and to people that have burnt out. Chelsea's coffee haunt, the Big Cup, now a half-remembrance, is contrasted with those things that need no remembrance. In "Fresh Pornography," the on-screen bodies come in waves, as
tin soldier after tin soldier,
they slay me over & over.
For Groff, assimilation is noted with "tin soldier after tin soldier." Nikolopoulos likewise returns with a "flock of clones, / unreasonably cheerful [and] cellulose" in his poem "Daffodil." The poem garners a particularly strong reaction (as did Best American Poetry 2012) partly because the poem has a way of wedging itself underneath an optimist's skin while simultaneously garnering respect for its ability to do so. Daffodil, botany shorthand for narcissism, it is also a poem about naivety and ambition. It is a great poem, layered and full of contempt and bit of cleverness. Or maybe it's just about a flower (it's never just a flower).
It is in these poems of assimilation and sex where Groff and Nikolopoulos connect. In a world where being gay doesn't necessarily make one queer, where marginalized same-sex desire leaves those margins, I wonder about our lineage. What is it that younger queers inherit? By pairing young(er) poets with old(er) poets, questions of lineage are certain to arise and I hope, at least in some fashion, are answered. Groff's students who half-remember 9/11 are on par with some of my contemporaries who actively un-remember the AIDS crisis by re-stigmatizing the disease. What is owed to our elders and what is inherited by our youth is answered through Groff and Nikolopoulos's respective bodies. We owe it to ourselves to learn about our struggle historically but also to identify with our roots as victims, hedonists, activists, and powers for change. What we inherit is a tradition of transgression and skepticism.
Nikolopoulos and Groff are in conversation with one another, perhaps maintaining threads and interests championed by Doty. Their threads sometimes cross overtly: Obscenely Yoursresponds to one of Doty's poems, "Description," with a poem titled "Str8 Gym Buddies: Audition," though it might be a closer relative semantically to Doty's "At the Gym." Their lines move within each other, creating a poetic lineage that is not chronological but queer. For added clarity, I end on a poem erected from their harmony: a line first from Doty (??Source??, 2001), then Nikolopoulos, and finally with Groff, as we search out a narrative which has been decidedly non-linear …
Hoist nothing that need be lifted
lower [our] face, into that reddened strain of burden
boys inching into men, becoming good at being hard.
Craig-Paul Moreau's first collection of poetry, Chelsea Boy, was published in 2011 (Chelsea Station Editions). He is an MFA graduate from NYU's creative writing program and you may read more at his blog, Your instep to my heel. His most recent publications have appeared in the Daily Palette (the Iowa Review), New York Peristalsis, and Chelsea Station.