This First Proof contains the poem "Wandermoment."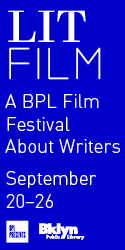 This dired out already.
I meant dried.
That's because it was old to begin with.
But still pale green.
Also the fire escape. Iron vine.
No vine green in my thesaurus, only moss.
Moss means Moses or Moshe, i.e., son.
I had a burning bushy head of hair.
In case of fire, you should jump out of yourself.
Or climb down the iron tresses.
His hair was orange. I saw the crayon that the God-man wielded.
This tower is green, not yellow. Versus his.
This tower is hospital green, but that's not in my thesaurus either.
The question of synonymy is philosophical and difficult.
I shouted, No interchange!
Flame red alias fire red, versus burnt orange.
Who made these rules?

The tower is a typewriter which is shaped like a rocket. Or three
thousand ideas that come all at once.
Then Hildebrand was unmade in Switzerland.
Undo me nails.
They were long. That's bad for typing but good for scratching
orderlies in the ambulance/baby carriage.
Her hair was red. The crayon spied me. It had colleagues.
They spy on me!
I am not trying to destroy anything like a system!
Yes I am!
Ice along the park. Like clear nail polish, but more dangerous.
Don't walk there, Hildebrand.
Twigs that are black.
Black, red, burnt orange. It's hard to try to see yourself.
The other guy walked in rubber boots and spewed contempt for
Polish plumbers. I smiled weakly, felt bad and mad.
I have a friend, his name is Ernest Room, and he takes care of me.
I had another friend, his name was Isaiah Sink, he made me be
Ismael. Then we could be Izzy and Issy but stay in this notebook.
Like brothers holding hands. Instead of washing them of each other.
But my father gave me Switzerland. It was a gift. It came in a locket
with a photo of a scratch. Or in a watch. It was a snow-capped
mountain.
When the world dries out, then you have to scratch it until it bleeds.
Blood red. Blood orange. Blood orange orange. Crayon recursion.
Then the man shot his wife and their five children—three daughters
and two sons, the daughters were with the father, the sons were
with the mother. But strictly that has nothing to do with me.
But they lost their jobs, i.e., meanings. Meaning is use. I quit my
meaning. I shrieked, No interchange! But the innocent children. The
parents say, We shouldn't leave them to strangers. I feel sick. That's
why they committed me to the hospital aka the typewriter. There's
ice by the park. Along the walk. It's a thin sheet. It's very dangerous.
You could slip and fall and break your neck. Then your head would
loll like a tongue or a Taugenichts. It's true that I don't write like I
used to. The people shake their heads. My room's a hexagon. A hex
is a spell. It gets cast in a fairy tale. You get cast into a fairy tale. Or
in it, like an actor. Then you sleep. Or you talk, but they don't get it.
It's true that I don't talk like I used to. The typewriter keeps sliding
back. It's tough to ascend the mountain. All of a sudden, you are
sliding backward. The crayon does the drawing. Or we get stuck.
Then two choices: backspace or margin release. Is that only in the
fairy tale? The fairy tale is violent like the novelette of the man with
the gun with bullets and the family.
This is ending sooner than I thought. Therefore I am.
From my window, I see the Ernst River. Unless the Nestor. Earnest
versus departer or traveler. Actually, it's a rust red tenement
building with a verdant green brassiere.
Is he faking, they whispered, while Hugh Dillon chewed on his
fingernails.
Dillon means faithful one in Irish Gaelic. Irish people have red hair
unless it's black.
Some girls chew on their red or black hair, but it has to be long. Like
a trellis. Mostly, it's blonde.
If there's a fire, you could speak from it. But only if you're God. I
cried, I am the God-man!
That's why they locked me up.
No it isn't.
I did not long for sentences, I longed for shreds of words.
I crumbled not to replace but to will shards.
We rose like hopes or temperatures.
We fell like languid governments.
I didn't think we would end up like this.
But it's time to play the piano now.
The keys are leaf green.
Shift or lock?
They gave me a shift: a slip or a loose-fitting dress. I gave them the
slip: a strip or a loose-feinting address.
The sounds won't leave me alone.
My sleeves were green leaves. Something about the divinity of
nature. How it isn't a straitjacket.
I will leave some loose-leaf paper when I go.
Then the carriage spits you out. Long live the typewriter!
Hugh Dillon rode in a carriage. He cried and scratched himself. No,
that was Hamish Lance; Hugh Dillon scratched the others.
Then we leapt onward.
So leapt a hymn.
So leap, err, hum.
I have to go now. My hair's too dirty.
Tab Clear. Or Pepsi or Coke. Fanta: phantom orange!
All clear! I think we can sneak off now.
I might be trying to overthrow something. Like a symptom.
But they are keeping tabs on us.
Tab set piece.
Hermes synonym. Hermes antonym. Stone, typewriter, burning
message.
If I used all of my fingers, then perhaps the words would not go
astray.
This issue of First Proof is sponsored in part by the Bertha and Isaac Liberman Foundation.
Hildebrand Pam Dick—aka Mina Pam Dick—is a writer, artist, and philosopher. She lives in New York City. As Mina Pam Dick, she is the author of Delinquent, forthcoming from Futurepoem books in the fall of 2009. Excerpts from Delinquent appeared in the 2008 issue of Tantalum.
Originally published in
Featuring interviews with Dawoud Bey, Dike Blair and Joe Bradley, Harry Dodge and Stanya Kahn and Michael Smith, Nam Le and Charles D'Ambrosio, Guy Maddin and Isabella Rossellini, Bill Callahan and Jon Raymond, Pavol Liska and Kelly Copper, and Jacques Roubaud.