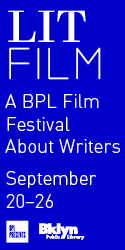 During a panel discussion on The Novel some years ago, Allan Gurganus eloquently brought the talk about Big Ideas around to LANGUAGE, saying, memorably, "There are those of us who are still loyal at the level of the sentence." There aren't many writers who exhibit that loyalty and take on the largest concerns with as much success as Walter Kirn, who has been winning the allegiance of smart readers since 1990 with the publication of My Hard Bargain. In that collection of stories, and in She Needed Me and Thumbsucker, the novels that followed, he set benchmarks for precision of expression, for selectivity, humor, and spot-on social exegesis.
Kirn's new novel, Up in the Air, features Ryan Bingham, a young management consultant who is days away from becoming a "mileage millionaire." He is intent on racking up the remaining frequent flyer miles before his boss returns from a fishing trip and finds his letter of resignation. Bingham is a career transition counselor, "which is a fancy term for coaching people to understand job loss as an opportunity for personal and spiritual growth." "Careers nowadays aren't ladders, they're lattices," he tells a just-fired man. Bingham's job is "to make limbo tolerable."
Walter Kirn has created an American character who likes what many of us loathe—the reproducible certainties of chain accommodations, for example, and the strictly delineated friendships that spring up in "Airworld," the world of planes and airports where Bingham resides. He is the product of a happy Minnesota childhood, of the usual upheavals, of exposure to the promises of motivational speakers. Bingham courts or defies a raft of eccentric CEO and business gurus, the most successful of whom know "that no human being is so interesting that he can't make himself more interesting still by acting retarded at random intervals." Kirn nails these figureheads with as much ease as he presents the intimate blunders and inadequate recompenses that follow sexual collisions with the women of Airworld (the other woman he tracks: his fragile younger sister who has gone AWOL days before her wedding).
The range here: you would have to look to Stanley Elkin's work to equal the skill with which Kirn takes the measure of a man at a Marriott buffet table. And he can call up gentle, irony free, oddly mysterious recollections of childhood: "My memories of my happy youth confuse people … they can't tell if I'm bragging, kidding, or crazy… . So few shadows, so much, such varied, light."
—Amy Hempel
Walter Kirn's Up in the Air will be published by Doubleday in July.
Originally published in
Featuring interviews with Robert Mangold, Brian Tolle, Robert Pollard, Carl Phillips, Colson Whitehead, Kenneth Lonergan, and Guillermo Arriaga.