Wallace Shawn's The Fever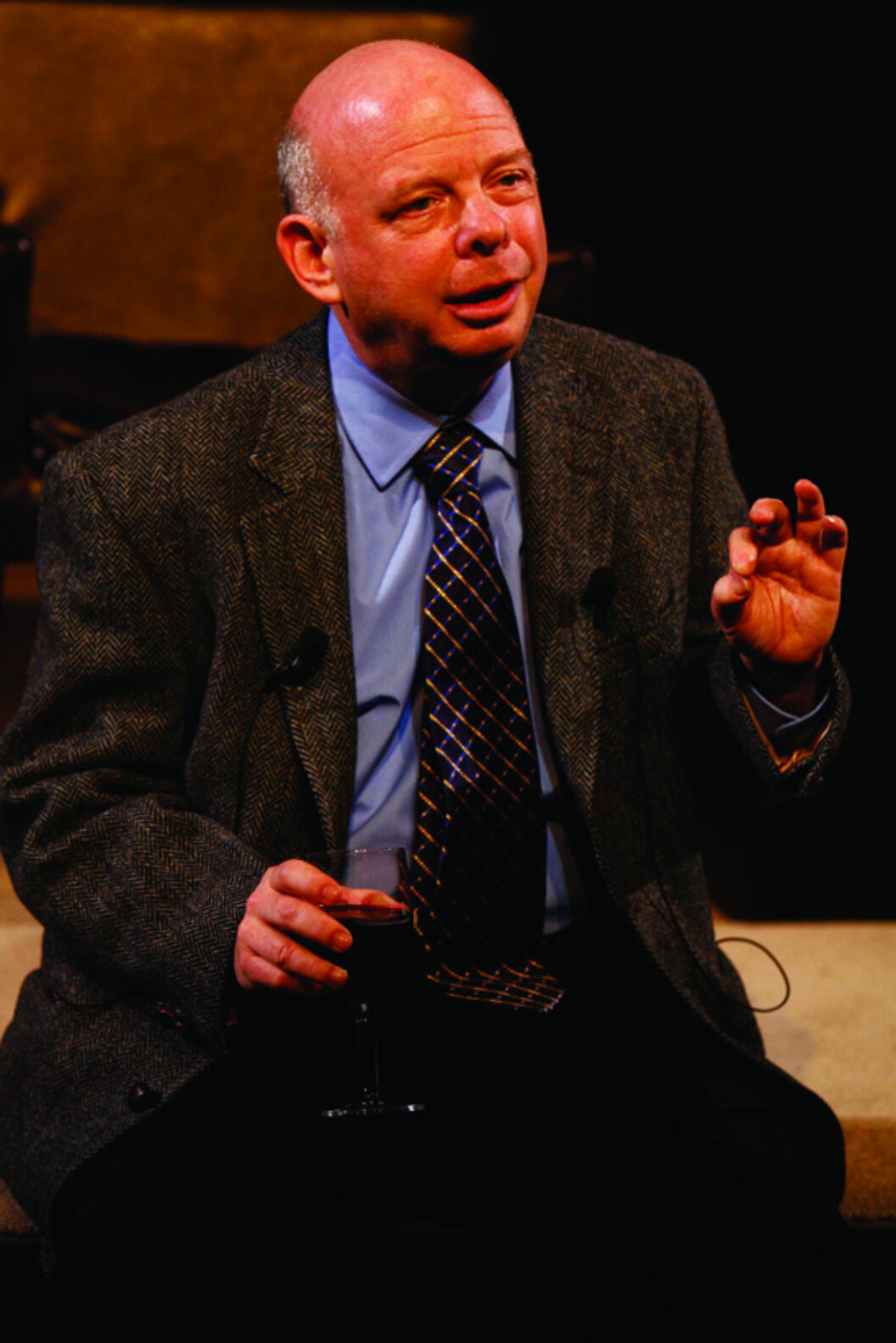 Wallace Shawn's Traveler is sick with fever, wedged between the sink and the toilet in an unnamed hotel located in an undisclosed country after a civil war. Borges's time labyrinth imbues the atmosphere; Malcolm Lowery's cockroach/water bug makes a guest appearance; but the delivery takes place after the fact and in New York. I first saw Wallace Shawn perform his fever dream of a monologue at playwright Craig Lucas's Tribeca apartment over 15 years ago. Then the stage was the living room; the audience, a small group of literati invited to participate in the Traveler's anxiety, his anger and sorrow at the covert war conducted by the US in Central America, and his baffling search for moral ground as a member of an entitled society.
Shawn's latest performance of The Fever, produced by the New Group this past winter with Scott Elliott's deft direction, offers a similar accessibility as that living room, albeit on a proscenium stage. The time is the present, the set a sliver of living room. Before the play begins, the Traveler invites the audience onstage for a glass of champagne. Shawn is a disarming and charming host, an urbane everyman. He is breaking down theater's fourth wall to include us in his dilemma because it belongs to all of us.
The Fever handles complexity through juxtaposition: "I like warmth, coziness, pleasure, love—presents, mail—nice plates—those paintings by Matisse… ." Opening with an account of an American prisoner's death by lethal injection, it romps through a selection of New York dinner parties, recalls a privileged, happy Upper East Side childhood, admits to a fear of violence, and flies to that undisclosed country where the poor have finally claimed their inheritance. Shawn is a consummate storyteller, and a spellbinding performer. "My feelings! My thoughts! The incredible history of my feelings and my thoughts could fill up a dozen leather-bound books. But the story of my life—my behavior, my actions—now that's a slim little paperback, and I've never read it."
Shawn's dilemma is drawn from his rumination's fluidly shifting dichotomy. On New York: "You see all the men, in overcoats that hang straight to the ground, staring harshly with open-mouthed desire at the fox-headed women whose lipstick ripples, whose earrings ripple, as they step through the uneven light… ." How can one be surrounded with wealth, enjoy its privilege, and take action to protect the poor? "There were black and white snapshots of shyly smiling women and men at some time before their deaths, and these were pinned up next to the pictures of their corpses. And some of the faces were radiant with goodness." How do we revel in life and accept responsibility for an aberrant US foreign policy that claims one thing yet does another? "I could tell that, to understand it, your whole life would probably have to change."
Originally published in
Featuring interviews with Bill Jensen, Robert Polidori, Cristina Garcia, Lore Segal, Mary Jordan, Reinhold Friedl, John Turturro, Sarah Ruhl.