Discover MFA Programs in Art and Writing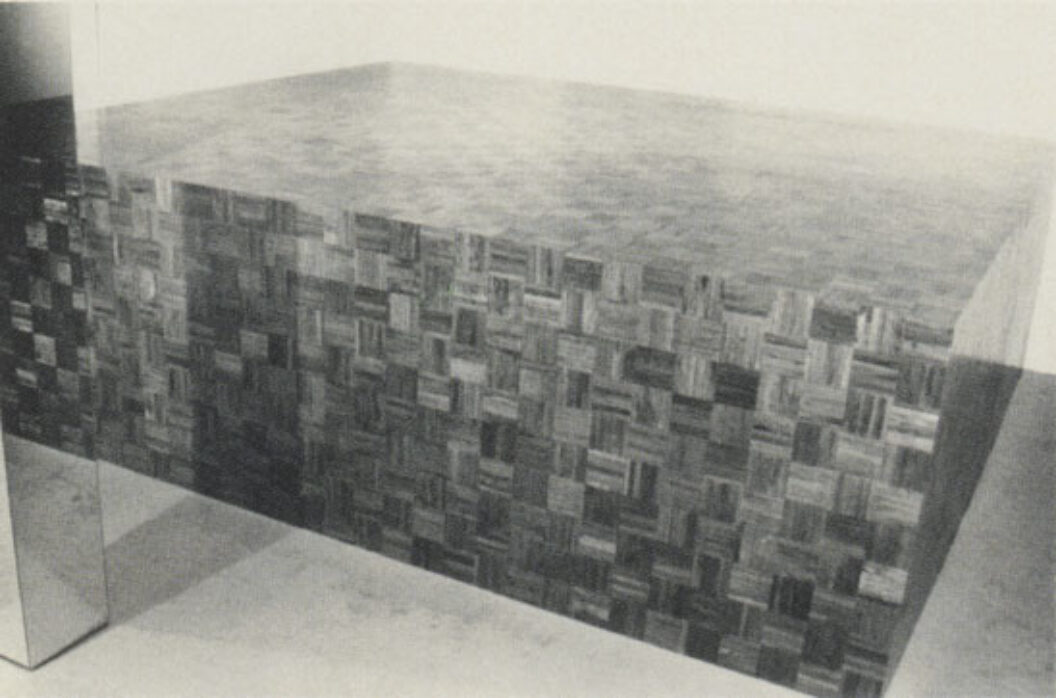 MFA shows are little jewel boxes full of promise. I always have faith that the next artist to shake things up a bit is there, somewhere, if I am only willing to do the legwork. So each year I make the local rounds—Hunter, New York University, the School of Visual Arts, Parsons. Most of what one finds is underdeveloped, but sometimes there is a surprise. I was prowling Hunter when I found this strange arrangement of a rug, chairs, wrapped presents, and different colored eyeglasses through which one examined the gift boxes. Not a resolved piece, but worth making note of: artist, Wade Guyton.
A few months later, I return and see something that makes my heart race—Guyton again. He had built a huge, 15-foot square parquet dance floor, six feet off the ground. It was installed so as to block the gallery's front door. Heads bobbed on the other side: the party was over there, if you could find the way in. Minimal in form, art-historically loaded, the work invited one to cut a rug while interdicting the pleasure with its massive intrusiveness. One could clamber over the structure—occasionally someone did—but I found the back door instead.
Shortly thereafter I saw Guyton's dance floor cube again in a show at Andrew Kreps Gallery. Here, in a group show exploring quadrants, it took up one quarter of the gallery space. As it was less menacing in this context, I climbed up on it. You couldn't really dance on it without banging your head, but the piece provided an oddly resonant experience. I have seen only a few of Guyton's other works, such as a dummy pair of old-fashioned stereo speakers, yet everything points to a smartly evasive young conceptualist. Guyton reminds me that there will always be a pithy next move to be found in the best of each year's crop.
Originally published in
Featuring interviews with Robert Altman, Ida Applebroog, Chuck D, Alvaro Siza, Joseph Chaikin, Peter Campus, Robert Pinksky, and Maryse Conde.