Voices from Abroad: Baricco, Brizzi, Brussig, Darrieussecq, Nothamb by Minna Proctor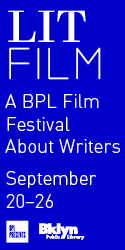 In "Multiplicity," his last memo for the next millennium, Italo Calvino gives us a template for the encyclopedic novel: expansive, playful, difficult—successful metafiction. Now, at the end of the millennium, it is interesting to reconsider Calvino's vision of the novel in terms of those writers working into the next. From the books gathered here, one might conclude that young Europeans, not unlike many of their American counterparts, have moved a considerable distance from the encyclopedic novel. Debut novels from Europe's Generation X give us a sampling of distinctly un-encyclopedic tendencies. Their work showcases an aesthetic of humility and individual struggle. These are intimate, hermetic, voice-driven portraits—their allegorical slant bringing the reader on intensive forays into the personal rather than the ever-expanding universal; the complexity portrayed is one of individual experience rather than one of the World.
The most senior of the group, and most definitively descendent of Calvino's style, is Alessandro Baricco. His stunning measured novella Silk is the tale of a silkworm smuggler's romance with the Far East. Is it 1861 when young Hervé Joncour first travels to Japan and falls recklessly in love with the wife of his supplier—a sort of Japanese mobster. He returns to Japan repeatedly, escaping his provincial French town, devoted wife, and his own boredom. It is only abroad, in a world he cannot decipher, that Joncour can feel. Unrequited love, disastrous misunderstanding, solitary repentance—all the classic elements of tragedy beautifully delivered here.
Enrico Brizzi's hip-hop coming of age story Jack Frusciante Has Left the Band gives us a completely different take on the mood of Italian letters. Alex—on the eve of his high school graduation, on the brink of real love—realizes he is starting to write his future. A discrete tribute to Salinger, this novel turns on the suicide of a friend, an act through which the disarmingly self-analytical Alex discovers there is no formula to happiness in adulthood. As for Brizzi, there is no formula to a novel. The success of this raucous rant through the familiar woes of adolescence relies on the swinging, slangy insight of its quirky narrator.
Another seductive narrator appears in Marie Darrieussecq's Pig Tales—the splendidly imagined story of an idiot-savantesque sex worker who, in the midst of political Armageddon, turns into a pig. This is romp. Orwellian but not devastating, Pig Tales is a playful fantasy that plays around morality.
Morality. What drives a good man, a retired teacher of Latin, a loving husband, to murder? The question is at the center of Amélie Nothamb's entertainingly claustrophobic novella The Stranger Next Door. A childless retired couple moves to the woods for peace and quiet and instead are tortured into homicidal frustration by the baffling behavior of their one neighbor, a taciturn doctor with an obese and retarded wife. Narrated by the husband in the familiar voice of an existential hero, The Stranger Next Door is a well-crafted, somehow humble novel. Nothamb impressively constructs a psychological parable. What is bleak and somewhat anachronistic about the novel is how it skirts the moral issues it proposes.
Not at all least, is Thomas Brussig's Heroes Like Us. This spectacular work is perhaps the closest to Calvino's vision. Set in East Germany before and during the fall of the Berlin Wall, Brussig defers his implicitly political setting to humor. As the "hero" explains in the opening, "I'm so fully aware of my historic responsibilities that I've already begun to write the story of my life." Notably, this histrionic narrator is devoid of historical and political interest, acumen or education. His politics are an accident of circumstance, as are his eventual heroics. In this rosy portrait of East German repression, the foul is committed on personal privacy through systemic monitoring, censorship, and engineered public information, which corrupts intimacy—social, familial and romantic. It is a feat of allegory then, and no wonder, that the adorable nut, bearing the ridiculous name of Klaus Uhlzscht, is obsessed by his penis. And determined to make his mark on the world, Klaus "confesses" to an American journalist how, under the riotous influences of his absurdly engorged member, he took on the East German police and is ultimately responsible for the fall of the Berlin Wall. The vulgarity and exhibitionism of Klaus's final triumph really does challenge, if only through a complex symbolic fantasy, his upbringing and the repression of East Germany before 1989. The virtuosity of the translation must be noted. From the first, John Brownjohn gives energetic, articulate, and hilarious voice to this peculiar and sensational novel.
Rather than moving toward the universal as Calvino once anticipated, the new generation of European novelists seem to have retreated inward. Was Calvino wrong? Or, is this simply another way of approaching the complexity of the modern scenario?
—Minna Proctor
*Alessandro Baricco's Silk, translated by Guido Waldman, published by Farrar, Straus & Giroux/Harvill Press.
Enrico Brizzi's Jack Frusciante Has Left the Band, translated by Stash Luczkiw, published by Grove Press.
Thomas Brussig's Heroes Like Us, translated by John Brownjohn, published by Farrar, Straus & Giroux.
Marie Darrieussecq's Pig Tales, translated by Linda Coverdale, published by the New Press.
Amélie Nothamb's The Stranger Next Door, translated by Carol Yolk, published by Henry Holt and Co.*
Originally published in
Featuring interviews with Gillian Wearing, Mona Hatoum, Jim Lewis, Dale Peck, Maureen Howard, John Sayles, Steve Earle, Martin McDonagh, Victor Garber, and Alfred Molina.