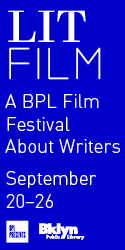 I have come across a double find: first, a special two-part issue of the journal Visible Languageon Fluxus, edited by Fluxus historian Owen Smith and Fluxus artist Ken Friedman; and second, no less exhilarating, the journal itself. Published by the Rhode Island School of Design since 1967, Visible Language is "concerned with research and ideas that help define the unique role and properties of written language." What better journal in which to analyze a movement that both exploited and assaulted language? Visible Language may be an academic publication, but the guest editors neither eulogize nor objectify their subject, instead approaching it as a living tradition.
For those who do not know, Fluxus sought to challenge the institutionalization and standardization of modernism. Kicked off and named by George Maciunas, its principal organizer and booster, Fluxus had a particular attachment to the notion of the artist as trickster and art as a laboratory for unbridled cultural and political experimentation. Declaring war on convention, the market, and institutions as well as on the disengagement of art and culture from everyday life, Fluxus poets, composers, writers, filmmakers, dancers, and visual artists produced multiples, readymades, events, and performances that often required little more traditional skill than a sense of humor, bravado, and dead seriousness.
Smith and Friedman bring to their subject an insider's view. Smith writes on "Teaching and Learning about Fluxus: thoughts, observations and suggestions from the front lines," and together they discuss "The Dialectics of Legacy." They have also compiled three important mini-anthologies, including texts by a pair of second generations: "Fluxkids" including Hannah and Jessica Higgins (daughters of Dick Higgins and Alison Knowles) and Clarinda and Mordecai-Mark Mac Low (daughter and son of the multimedia poet Jackson Mac Low); and a group of artists who are developing Fluxus in new directions, if not adopting the mantle of "neo-Fluxus." Rather, they demonstrate that Fluxus continues to offer artists a model for how art might serve as a form of social protest against conformity and standardization, characterized by serious play and ingenuousness.
Visible Language Volume 39, issue 3: "Fluxus and Legacy" and Visible Language Volume 40, issue 1: "Fluxus after Fluxus" were published by the Rhode Island School of Design in 2005 and 2006, respectively.
Originally published in
Featuring interviews with Chuck Close, Kara Walker, Mamma Andersson, Howard Norman, Peter Nadas, Bela Tarr, Benedict Mason, and Kate Valk.