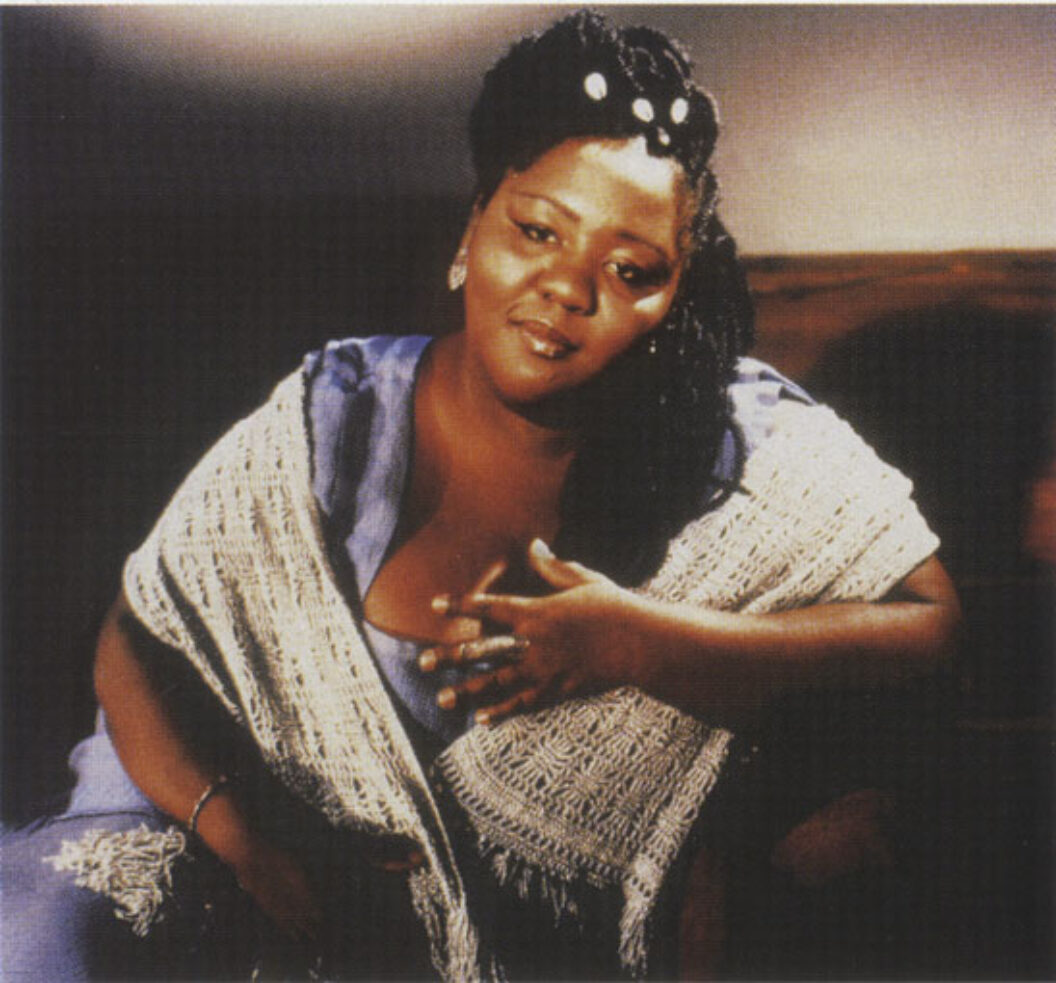 Before the term diva becomes a by-product of the VH1 special, there are a few voices I want to claim it for. Diva voices, not attitudes. Voices that reach back through the etymology of the word to its origin in godliness. Voices that soar heavenward, and suggest in a purely sensual way that there might be some greater power. Cesaria Evora (whose extraordinary concert tour last summer should have been mentioned here as an editor's choice) and Virginia Rodrigues are two such voices. Comparison between the two singer/songwriters is inevitable. Both are physically imposing black women with signature styles and unmistakable voices whose CDs can be found in the "world music" rack. Cesaria Evora, who sings tragic love songs and political ballads in the Portuguese patois of her native Cape Verde, has been around for ages, while Virginia Rodrigues, hailing from Salvador de Bahia in Brazil, is a relative newcomer—and falls into the category of those Cuban and Brazilian musicians who enjoy more popularity on the world circuit than at home.
Rodrigues's new album, Nós (Us, in English), was conceived of as a tribute to Carnival in Bahia, and marks a beautiful distillation of the themes and sounds of her first release, Sol Negro (Black Sun)—a stunning performance in itself that featured the artistic direction of Caetano Veloso, and guest performances by Gilberto Gil and Milton Nascimento. On Nós, Rodrigues's unaffected and virtually untrained contralto echoes true and nervy, strangely genderless, resonating like Gregorian chant shaped into song by earthy percussion and classical samba. A south-of-the-border Mahalia Jackson, her songs—whether originals or Brazilian traditions—become spirituals, a quality of influence coming out of her profound and lifelong connection to the Church—Catholic, Protestant, and Candomble, the long-suppressed religion brought to Brazil by Nigerian slaves. Before Caetano Veloso discovered her in a local theater performance, Rodrigues worked odd jobs, as a cook and as a manicurist, and sang in church choirs. The modesty of her roots, and her commitment to Afro-Brazilian culture and politics, is manifest in the driving honesty of her song.
The work of both Cesaria Evora and Virginia Rodrigues emanates from an exquisitely physical interpretation of music. The husky sensualism and overwhelming sadness of Cesaria Evora's music evokes Parisian bordellos, red velvet, fleeting hope, and sin, whereas Rodrigues's euphoric gesture, tempered by austerity and conviction, seems to speak to repentance. In both there is love, blind faith, and a reaching beyond the self. There is godliness here.
—Minna Proctor
Virginia Rodrigues's Nós was recently released on Hannibal/Rykodisc.
Originally published in
Featuring interviews with Om Puri, Uncle Mame, Donald Baechler, Monique Prieto, Aleksandar Hemon, Paul Beatty, Arthur C. Danto, Julien Temple, and Miriam Makeba.