Discover MFA Programs in Art and Writing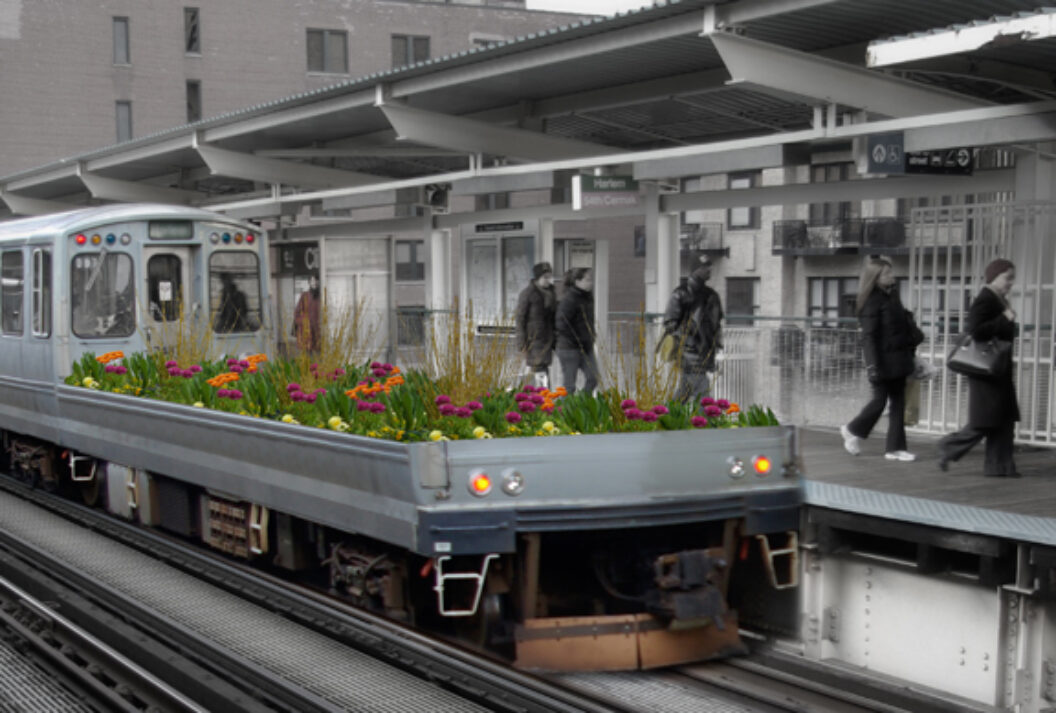 Having just celebrated its eighth incarnation last April and May, Chicago's Version Fest is a 10-day mash-up of curatorial projects, public interventions, musical events, and academic forums. The festival spans the burgeoning artist neighborhood of Bridgeport and animates the area's longstanding cultural centers and newer galleries. In part, Version Fest represents the success of a Chicago art scene not overrun by developers, as the neighboring Pilsen community has been. The NFO expo, a kind of non-commercial art fair, collected work by dozens of artists and organizations. Interactive booths featured work such as Daniel Mellis's National Identity Renunciation Bureau—where individuals eschewed their nation without disavowing United States citizenship in affidavits signed by the artist—and Joe Baldwin's Mobile Garden, renderings of gardens on flatbed trains attached to Chicago's L train system that play on the local tradition of green roof gardens (Mayor Daley's green roof initiative for Chicago was the first of its kind). The collective Free University offered workshops and events on topics such as alternatives to standard academic models, particularly interesting in light of the recent surge of museum-based educational programs. Version Fest's events culminated in Chicago's first art parade, run along the same streets where the more conventional Art Chicago opened the following week. It was a nice statement to the city whose cultural priorities have been more tourist than artist-focused. Overall, Version Fest emanates a genuine civic dialog, with a lack of pretension and an earnest desire to activate through art.
Melissa Potter is a Chicago-based artist and teacher who has exhibited at venues including the Bronx Museum of the Arts and White Columns, where she was in the exhibition Regarding Gloria. She is founder of the feminist art collective Art364B and a two-time Fulbright recipient.
Originally published in
Featuring interviews with Dawoud Bey, Dike Blair and Joe Bradley, Harry Dodge and Stanya Kahn and Michael Smith, Nam Le and Charles D'Ambrosio, Guy Maddin and Isabella Rossellini, Bill Callahan and Jon Raymond, Pavol Liska and Kelly Copper, and Jacques Roubaud.