Veronica Gonzalez Peña by Erik Morse
Writers Veronica Gonzalez Peña and Erik Morse muse on the recent history of the psychological novel in the post-colonial world.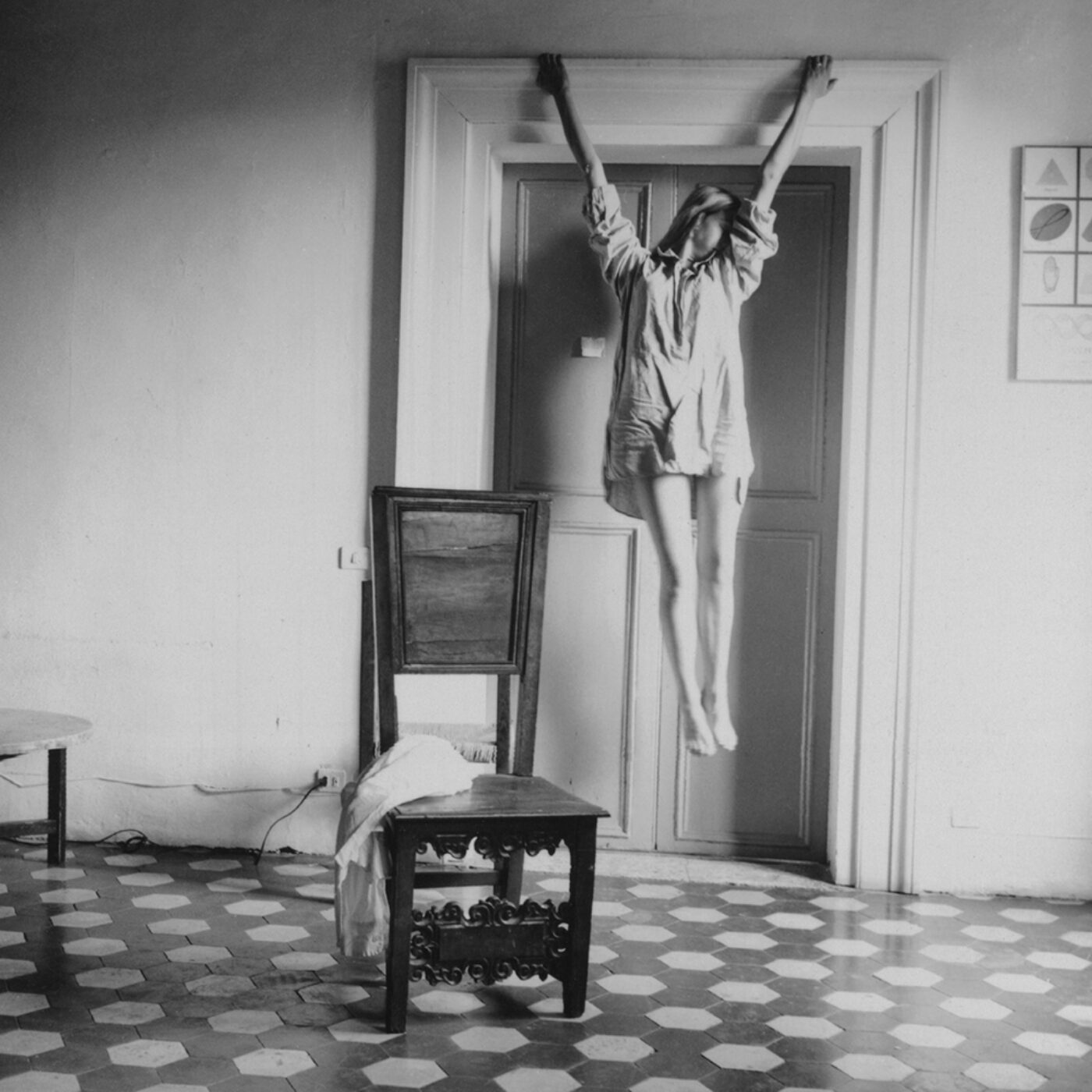 At the time, Veronica was already submerged in her newest book, The Sad Passions—a voluble and spidery bildungsroman of a childhood lived on the purlieus of mental illness. The stories contained therein, of a Mexico City family and three generations of women whose lives are deeply altered when a mother commits the risible act of giving her child away, are relayed in the chromatic cadences of a dream-language, a sort of ecstatic prose that evokes the early novels of Henry James, albeit in a more colloquial tongue, and the distaff cinema of Andrea Arnold. As with James and Arnold, The Sad Passions locates in the magical "world" of the child a hypersensitive lens through which the discordant realities of adulthood are exposed—a theme made all the more knotty as the children of each generation assume their own maturity. Although the novel swims in the poetics of psychic rapture, it never treads into the waters of magical realism; rather, it plunges the reader into inky black gorges where language fears to follow. Slipped between the text—which is divided chapter by chapter according to different narrators, whose recountings encircle one another like a Jungian ouroboros—are miniature images of the works of Hans Bellmer, Francesca Woodman, and Mark Rothko. These are dysmorphic artists for whom the author and characters have a deeply personal stake. One is tempted to find in the use of photo and text a genealogy snaking back to the lateW.G. Sebald, whose sui generis novels weaved photography into essay, memoir, and travel writing—all elements shared in Gonzalez Peña's book. For those critics for whom The Sad Passions is rendered simply a "psychological" tale of mental illness, they will unfortunately miss the dazzling attunement to emotion, color, and light that infuses the mass of darkness.
On the eve of vacating her Mount Washington home for the greener pastures of New York, Veronica sat down for a discussion of The Sad Passions—published this month by Semiotext(e)—and the writer's life in Los Angeles.
Erik Morse I thought I'd begin by asking you about the sources of the epigraphs to The Sad Passions, from Proust and Deleuze—one quote of which appears again at the book's conclusion. I find it interesting because they seem so radically opposed in thought: Proust, the "sad violin" who lived much of his writing life immured in the fantasies of his past, overwhelmed by imaginary nostalgia, and Deleuze, the supreme philosophical pragmatist and anti-romantic so dedicated to the future, who remarks of Spinoza that "sadness makes no one intelligent."
Veronica Gonzalez Peña I think this book is very much as you describe Proust. It is about a group of women who are immured in their pasts, in the "imaginary nostalgia" that is all memory. Now, the "telling of" is always a creative or imaginative act, and the feel of this book, the stories dense and lush, and so thick that time seems to collapse in on itself, seems very Proustian. The first epigraph is meant to refer to the mother, Claudia, and the second to her daughters, who live in what Deleuze tells us are Spinoza's sad passions. These passions are things like despair, self-abnegation, shame, regret, anger, hatred, and fear. They are the passions that are reactive, that separate us from life and keep us from being active in a truly self-generative way … . The daughters in this book are all reacting to something indefinable but extreme—their mother's madness. And they are made impotent through this life lived in reaction to that kind of analyzing which can lead to an understanding of the emotions—an attempt to understand which acts as a counterbalance to the complete submersion, or drowning, in emotion that can sometimes seem to descend upon us. I think this book lives inside the emotion, but a couple of the characters (I won't tell you who I think these are) are attempting to understand and move through, via the telling, as opposed to just spewing …
EM But in a strange way, both of these writers haunt much of The Sad Passions, the former in the style/rhythm of the prose, as a formal template, and the latter in the "psycho-tectonic" subject matter or, one might say, the diagnostic process of the narration. And here I suppose I'm also thinking of Deleuze/Guattari in Anti-Oedipus. I'm wondering how you processed them, their influence on you, and how you set about introducing behemoths like Proust and Deleuze into the realm of the contemporary psychological novel?
VGP The rhythm comes from many places: H. D. and the sentences of James. I spent years imitating his writing without knowing I was doing so. And he enabled my switch from short stories to novels by modeling the very short chapter for me. I couldn't think around the idea of a novel without breaking it up in that way. I was quite obsessed with Virginia Woolf too, and the immersive quality of her writing. But I also love the playful directness of Gertrude Stein. The question of family is a fluid one too, as the nuclear family is not a part of Mexican sensibility in the same way as it is here, or at least not in the '60s and '70s. Their extended family is very important, and friends are referred to as family. I had countless aunts and uncles whom I didn't know I was not related to until much later. This can be quite forgiving, there's much more room for mistakes, for variant personalities—that triad is not so weighty. Madness is more fluid too, the concept of it. All of these ideas come from many places besides Proust or Deleuze. It is all anti-reductive, against categorization. Julia refuses to define her mother by madness, and this is something I've thought about a lot, that in naming a thing you delineate, define, and how can you do this with something which is essentially indefinable? Leave that to the institutions. But Julia says this best in terms of her mother:
and this I understand. For language seals things, makes them seem much clearer than they really are, makes things seem, in their very denotation, makes things seem less aqueous, more stable, constant, continuous even in their motion … . But we weren't sure, are still not sure, perhaps, so changeable and motile, so slippery and ultimately hard to define: she was this, yes, but she was also that and that and that.
EM I think perhaps it's important to discuss the landscape of Mexico as a place of constant historical and psychic shifting. You go into quite a lot of detail about how the city exerts a strong, separate influence on the major characters—whether its public street-life as a form of hidden knowledge for Sandra, the nocturnal party world that seems to drive Marta and Claudia closer toward mental eradication, the museums and palace as an avenue of escape for Julia, etc. And then, of course, we read of these moments of collective terror when tornadoes suddenly appear. Could these characters have existed anywhere else other than Mexico? Would it be detrimental to think of these characters as archetypes outside their setting, in the same way one would misunderstand Faulkner's Compson family if they were extracted from their Southern landscape?
VGP Well, I'm definitely not a Jungian. I don't believe in archetypes. I'm more interested in individual instances, in the moment as the moment, and the way those moments pile up on top of each other so that we are always having to sift through them to create something like meaning, or a differed understanding (because I don't really believe in meaning, either). Although I do think there are things in this book that are probably experienced by many, and those things aren't particular to Mexico. These girls, as any girls without real parents anywhere would, need to make sense of the world on their own. This is perhaps why the landscape plays such a huge part in their story. They are making sense of the world on their own, without someone fixed to bounce their perceptions upon, and the world can seem quite terrifying when viewed alone … especially for a child. It can be full of wonder too, and I try to get at this a bit through the character of Sandra, her magical take on the world. She is both a poet, and an amateur historian, so she has both a fluid sensibility and one rooted in actualities and fact, and is perhaps the most lucid of the girls, while seeming to border on madness herself at many points.

EM Relatedly, I was struck by how often the imagery of water and heat are used throughout the book as conceits of both death/derangement and escape. In other words, there is a kind of psychic undecidability in this elemental realm where Claudia, Julia, and Sandra often find themselves. The heat of the outside world and of strange bodies are often seen as passageways to freedom, but fire is also the source of Claudia's madness. Bodies of water, like oceans and swimming pools, are an outlet for resurgence and contemplation, but bodily fluids and the liquidity of language are often precursors to Claudia and Marta's mental descent. Have you often felt a similar hypersensitivity to these kinds of elemental forces? Did you find it difficult to write on these extra-linguistic states that often escape description?
VGP Fluidity is a big part of the book, things seeping into each other, which is perhaps engendered by the boundarylessness of the mother figure … . She is fluidity itself. Julia in particular spends a lot of time trying to understand her mother, but it is difficult for her to think about Claudia directly, so she often comes upon the subject of her mother through other things—art, for instance. At one point, when thinking about Robert Barry, she says:
My mother … she is something else entirely, unspeakable, perhaps. When you draw her, make her liquid fragile tissue, a gaseous substance, diffuse and undefined. Make her a watercolor in deep dark shades, with tones spilling into others, and marked by lack of line.
The flow of the language in this book, the fluidity of the stories, the way things swim around each other, stories often being told from more than one point of view—this lack of fixedness, this is all liquid and seeping and flowy … . The rhythm of the book does this too, the musicality of it creates a sound liquidity that you slip into and swim within without quite knowing how you got there. I almost want you to drown.

p(q). EM The entire narrative of The Sad Passions is relayed from the perspectives of the five central female characters of the family. You divide each chapter according to a different omniscient narrator, then repeat this process throughout the text so we are often jumping back and forth chronologically and circling the same event at varying times. This way, the reader not only sees different perspectives but also gets access to different "proximities" of this or that event—all as family secrets are unveiled. What this creates is a cinematic experience. Did film strongly inform the way in which you envisioned the book?
VGP I think it has something to do with the way the mind works, with the way memory works. I am never in the moment purely. I am constantly moving back and forth between many periods, in the matter of mere moments sometimes. I live in my memories. Doesn't everyone? I can be in Berlin picnicking in the Thai transvestite park with my best friends, then in Mexico City at eighteen wandering the Alameda, then at the quartz stone beach on Long Island with my daughter, all in the matter of a minute … . I don't do straight narrative. It's just not the way I work, not the way I think. I am much more interested in collage—and film, as the ultimate collage form, continues to be instructive.
EM Rashomon is probably the most obvious example of a similar strategy in cinema, but as I was reading the book, I actually thought more of Last Year at Marienbad. Did you find this technique of constantly writing forward and backward to be a difficult process?
VGP It's the only way I can do it, even in my more plot-driven work, even when I am writing in the third person. There is a lot of motion in time. For me, it's all present at once. The difficult thing is making it sing on the page—getting that sense of things all existing at once. It's something I love in other people's work, film, and writing. It can be a bit more problematic in life, I suppose, when you move in that way all the time … . And, yes, I get the Last Year at Marienbad reference because not only is there this motion and fluidity with time, but it is immersive and visceral in a similar way, even as it attempts to repeatedly get at something precisely because of this liquid and unstable relationship to time. That kind of telling and retelling seems to be more about the slipperiness of things than an attempt to "get at it." It is about the impossibility of this.
EM Part of what is so touching about The Sad Passions is the psychic landscapes of the children you describe, particularly in the character of Sandra—the youngest daughter in the family. This is something you've obviously been interested in since your first novel. The Sad Passions has elements of What Maisie Knew, The Outsiders, and even the cinema of Guy Maddin in the way it explores the secret life of the child or teenager. How difficult do you find slipping into the mind of a child when you try to write from their perspective?
VGP It's quite easy for me to be a child. That voice isn't difficult for me. Other things, like plot or theme, are much more difficult. I don't even think I understand what they are, why people insist on them. I have a daughter who's just turned eleven, and that has certainly made the child's mind newly accessible. It's been an amazing experience and has informed my work a lot—watching the way a consciousness develops … fascinating! Margaret, in the book, has some of my daughter, Penelope, in her.

EM The artists Hans Bellmer, Francesca Woodman, and Mark Rothko figure quite prominently in the sections narrated by Julia, not only in the words, but also in images. What initially drew you to them and why did you decide to include photographs of them and their work?
VGP I decided to include images quite late in the process, but once I did, it seemed to open everything up for me. The images are used very specifically. Julia, the daughter who is given up by her mother, grows up to be an art historian, and she is working on her first book. All of the images are from things she is considering in her work. They are confined to her sections of The Sad Passions. I was thinking about very specific work as I wrote these sections and realized that I didn't want to take away from the immersive quality of Julia's voice by describing the artwork. I wanted a strong mental image in the reader's mind, as a part of the text, not separate from it. The easiest way to do that was by using actual images. It also does something else, which is quite important to me, in that it calls what is fictional into question. These are all actual works of mostly contemporary art, and some of them are so strikingly close to what is happening in the narrative, without being illustrative, that it is almost startling. I'm thinking of the Barnett Newman or the Ana Mendieta here. In other sections Julia is actually thinking deeply about certain artists, and this leads her either into or out of her mother's story in ways that seem shocking sometimes—as in the use of the Hans Bellmer, where we go from Bellmer's relationship to these dolls to her mother's relationship with her own father. Every punk defaced a doll as some kind of adolescent statement on the body, so this imagery became quite staid. I hope that in the context of the book these grotesque dolls once again take on a different value.

EM I should ask you about the role of magical realism in the contemporary Latin American novel. Though there are moments when you plunge into long descriptions of "magical thinking" and the characters' fantasy lives, The Sad Passions is obviously not magical realism in that particular tradition of Márquez, Borges, and Allende. Did you deliberately try to retain a remove from the kind of harlequin fantasy elements that are so often labeled magical realism simply because of ethnicity? Is there a real backlash currently in Latin American letters to the kind of "exotic" politics of magical realism?
VGP I'm not a magical realist. Though I love a lot of the work—Pedro Paramo in particular. The fantastical has always existed in storytelling, but the expectation of it is oppressive. What's more magical realist than Orlando, which I read in one go. It was such a great reading experience. But when I was in school and starting to submit my work for publication, I would get rejection letters asking for more "flying donkeys" or whatever other boringly ridiculous thing might liven things up for a puerile reader. I was Mexican, after all, where were the singing cacti? One of the things Bolaño did in a big way was to get rid of that question completely. The Savage Detectives is a contemporary urban novel, and it is electric … no heart-devouring oracle midgets necessary.
EM I wanted to turn from the novel to ask a bit about your life here in Los Angeles. I know you're leaving the city behind to move to New York over the summer and you've been busy with filmmaking over the last six months. Tell me about why you decided to start making films?
VGP This was a terribly hard book to write. It took a lot out of me. My mother is manic-depressive and to write from the point of view of a mentally unstable woman was almost punishing. I made the first film immediately after finishing the book. The process of filmmaking was so collaborative and joyful after all that time of solitary writing, struggling with this book …
EM What I've seen of the films thus far include a number of important LA figures and friends, like Sylvere Lotringer, Chris Kraus, Hedi El Kholti, and Michael Silverblatt. Are you doing this as some kind of ode to LA—a city in which you've spent many years living and working?
VGP It's an extension of my rockypoint project, which is a collaborative project I began about nine years ago. I bring artists and writers together to make books and prints. And with the film, I wanted to do the same thing. I believe in bringing people that are great at what they do together and then letting them have a go at it. But I very quickly learned that because I was working with non-actors, I couldn't rehearse people or get them to "act." Instead I put people in a space together, gave them their script about an hour before the shoot, then asked them to touch on the important points in the script but mostly to focus on being in that space together. It was amazing what they were able to do. And, yes, the complete film, which stars Ben Ehrenreich, Sylvere, and Tala Madani, as well as my friend Marwa Abdul-Rahman and my daughter, is very much an LA film. The new one, with Michael Silverblatt, Chris Kraus, Hedi El Kholti, and a number of young poets, is quite ensconced in the writing scene here in LA. I think of these two films together as an LA diptych. And they are very much centered on my friendships here.

EM You're also the founder and editor of rockypoint Press. Tell me a little about its mission over the years and how you've attempted to bring artists and writers together.
VGP I began rockypoint because for a while I lived with a silk-screen machine in my house. My husband at the time was an artist and there were lots of artists around. I decided I wanted to start bringing writers around to make things on that machine too. I began by asking Liam Gillick and Heather McGowan to make a book together. I then moved on to prints, again asking an artist and writer to make something together. Dan Graham, John Miller, Raymond Pettibon, and Lynne Tillman have all collaborated on prints. I also ran a reading series in LA,and produced short films of each of the readings, as well as posters. I think the collaborations are a necessary counterbalance to the writing. They help me live with the necessary solitude of writing. It would be too much for me otherwise … . The narrative films I am now making grew out of rockypoint.

EM What do you think is the biggest misperception of Los Angeles art and culture by those in the art and literary community in New York and Europe? Do you think these perceptions are changing? What do you think you'll miss most about Los Angeles?
VGP I think everyone kind of understands that LA is a place where people can produce in ways they can't in other places, because it is cheap (relatively) and there is enough of a community. It is also a place where anything goes—the Wild Wild West. And so you can really explore your possibilities here. There aren't so many weighty influences. I think that traditionally it has been thought of as a place for young artists, a place to begin, perhaps, but this is changing too. Lots of people are staying here now, and many more are moving here. It is the same with the literary community. LA used to be thought of as vacuous in this regard, but in the last decade or so there has been a huge rise in the number of reading series, and people go to see things more and more. There are important small presses here. Chris Kraus is here, and Sylvere Lotringer, Michelle Huneven, Janet Fitch, Sarah Bynum, Victoria Patterson, and Vanessa Place; the list goes on and on. Danzy Senna and Perceval Everett are moving into my house when I go to New York.

EM There have been lots of people who have eaten on that dining room table and sat in the garden over the years. What does leaving this house, one that has quite a lot of personal history as well as artistic significance here in Mount Washington, mean to you?
VGP I'm not sure yet; I think it will hit me when I'm gone. It's been a great communal space. I have people around all the time. I will miss that. I like cooking for people and drinking wine in the garden—a lot of eating and drinking go on here. But it is a loaded house too, for me. It will be good to start anew. And I'm essentially an urban person. I'm from Mexico City and that kind of ambulatory life does a lot for me. I like the chance that entails, the discovery involved. This house is on the top of a hill and it would take me hours to walk to a coffee shop. That just seems increasingly untenable.
Erik Morse is the author of Dreamweapon (2004) and Bluff City Underground: A Roman Noir of the Deep South (2012). He lives in Los Angeles.