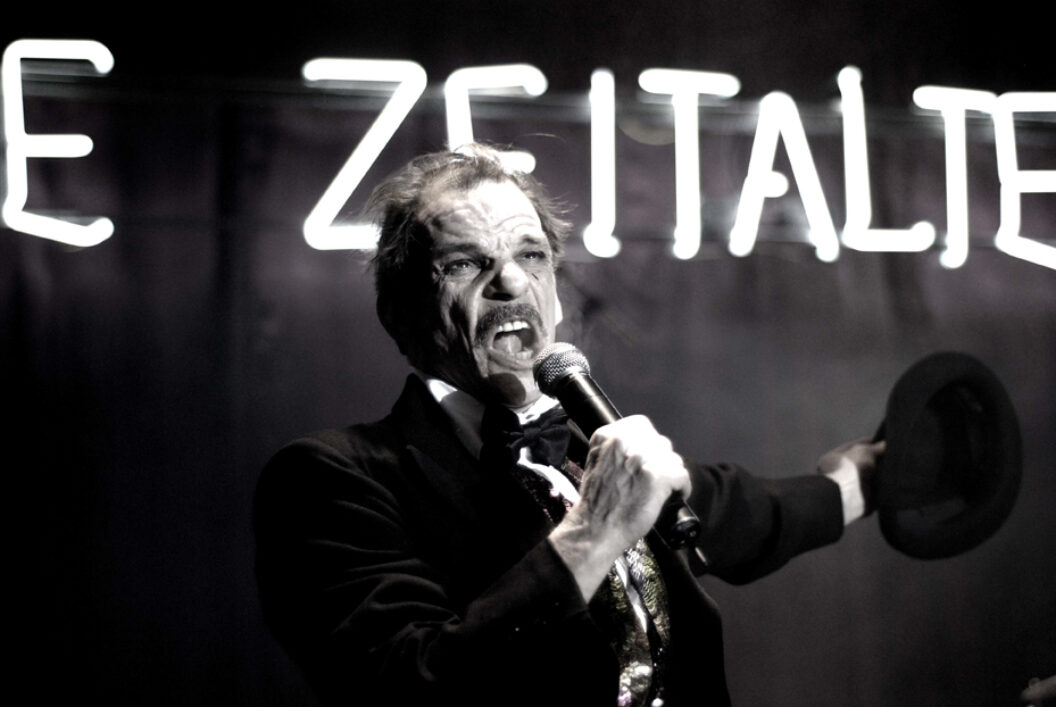 The Temptation of St. Tony, the second feature from Estonian filmmaker Veiko Õunpuu, opens with an apt epigraph from Dante's Divine Comedy: "Midway upon the journey of life / I found myself within a forest dark / For the straightforward pathway had been lost." The film is a confident, often hilarious, and deeply creepy meditation on human corruptibility that bubbles over with references to cinema history. In the opening scene, which evokes both Buñuel and Bergman, a rickety car tumbles through an open field and flips onto a beach. As a survivor, bleeding from the head, crawls out of the upside-down vehicle, a passing funeral party, complete with an out-of-tune brass band and unwieldy crucifix, gazes at the scene briefly and then moves on, nonplussed. The deadpan humor and overlapping of the sacred and the profane echo Viridiana, while the shot of a silhouetted string of mourners led by death across a hill recalls The Seventh Seal. A tracking shot of an abandoned church so strongly recalls Andrei Rublev that one almost suspects Õunpuu of playing a coy referential game with the audience (a suspicion fed by the "special thanks" given to Buñuel and Pasolini in the credits). Though shot in stark black-and-white and packed with nods to the great works of European cinema, Õunpuu is willfully ambivalent about distinguishing between reference and appropriation, reverence and parody, comedy and tragedy. The film is an ecstatic smearing of the illusory borders regulating both art and life.
The Temptation of St. Tony (the name itself a play on Flaubert's phantasmagoria) is more than the sum of its references and casts a distinctly hazy, evil spell. Tony, played by Taavi Eelmaa, is a middle manager leading a suitably bourgeois existence when strange, dreamlike events begin to interrupt. Looking like James Woods with Malcolm Gladwell's hair, Tony behaves like a character out of Robert Walser: as his life crumbles and warps according to the whims of satanic mystery man Herr Meister, it becomes clear that Õunpuu's oblique allegory follows much more the logic of a dream than that of a myth. Tony's inferno is tempered by destabilizing humor and unexpected irony that prevent the film from collapsing under the weight of its allusions. The balance between the lyrical and the grotesque, the meditative and the absurd, is extraordinary. The Temptation of St. Tony asks about the possibility of simply being good when both the social and natural world seem designed to undermine that aspiration at every turn. The perpetually perplexed Tony asks, "Goodness … what to make of it?" as the film's final frame washes out in blinding white. The question, typical of the film, is left unanswered.
Clinton Krute is a writer, translator, and filmmaker from western Colorado. He currently lives in Brooklyn.
Originally published in
Featuring interviews with Dan Asher, Elizabeth Streb and A.M Homes, Jessica Jackson Hutchins, Alain Mabanckou, Jennifer Egan, Edward Droste, Cynthia Hopkins, and Joan Jonas.