To Be With Time: Varda by Agnès Reviewed by Amy Chabassier
A final, reflexive work from the godmother of the French New Wave.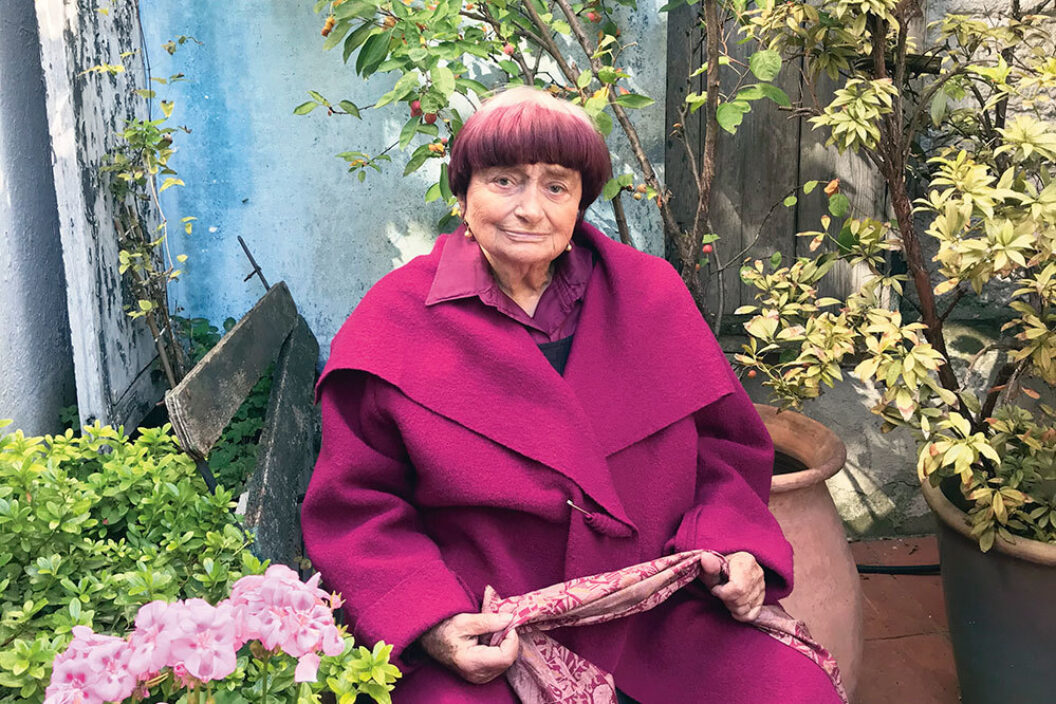 The rift between sound and image in Agnès Varda's first film, La Pointe Courte (1955), already anticipates the dialectics of her final work, Varda by Agnès, in which she blends reality with artifice, personal history with cinematic legacy. Excerpts from her oeuvre collide with memories that arrive and evaporate discordantly, like wind gusts against waves. The result is a self-portrait of the artist's career intermixed with interviews, lectures, and archival footage.
While creating Varda by Agnès, a project which began in 2015, Varda would spend countless hours in the editing room, taking breaks every so often to have conversations with friends who stopped by. Varda's filmmaking is a process of persistent contemplation, a cinécriture which is always en train de se faire: an act of writing that encompasses all aspects of film production while continuously rethinking, rewriting, and transforming. But still, there remains a miraculous sense that she knew how to film something immediately, a spontaneity likely linked to her beginnings as a photographer. At once overworked in its contemplations and impulsively imaginative, Varda's re-editing feels more like a conversation than a film.
The film travels more or less chronologically, incorporating Varda's past works as material into which she can literally place herself and create new meaning. Beginning with a focus on her twentieth-century films, pieces from her various masterclasses and lectures go on to take their place, as do key scenes from her later films intercut with personal interviews. Idiosyncratic touches: quick cuts, repeated frames, cartoon imagery, and flashbacks blur the lines between past and present, document and figment. The latter half accentuates her installation and performance art, portraying herself in the same way she does her filmmaking: re-adapting to the current moment, allowing herself to feel the time pass, to be "with time" as she poignantly iterates.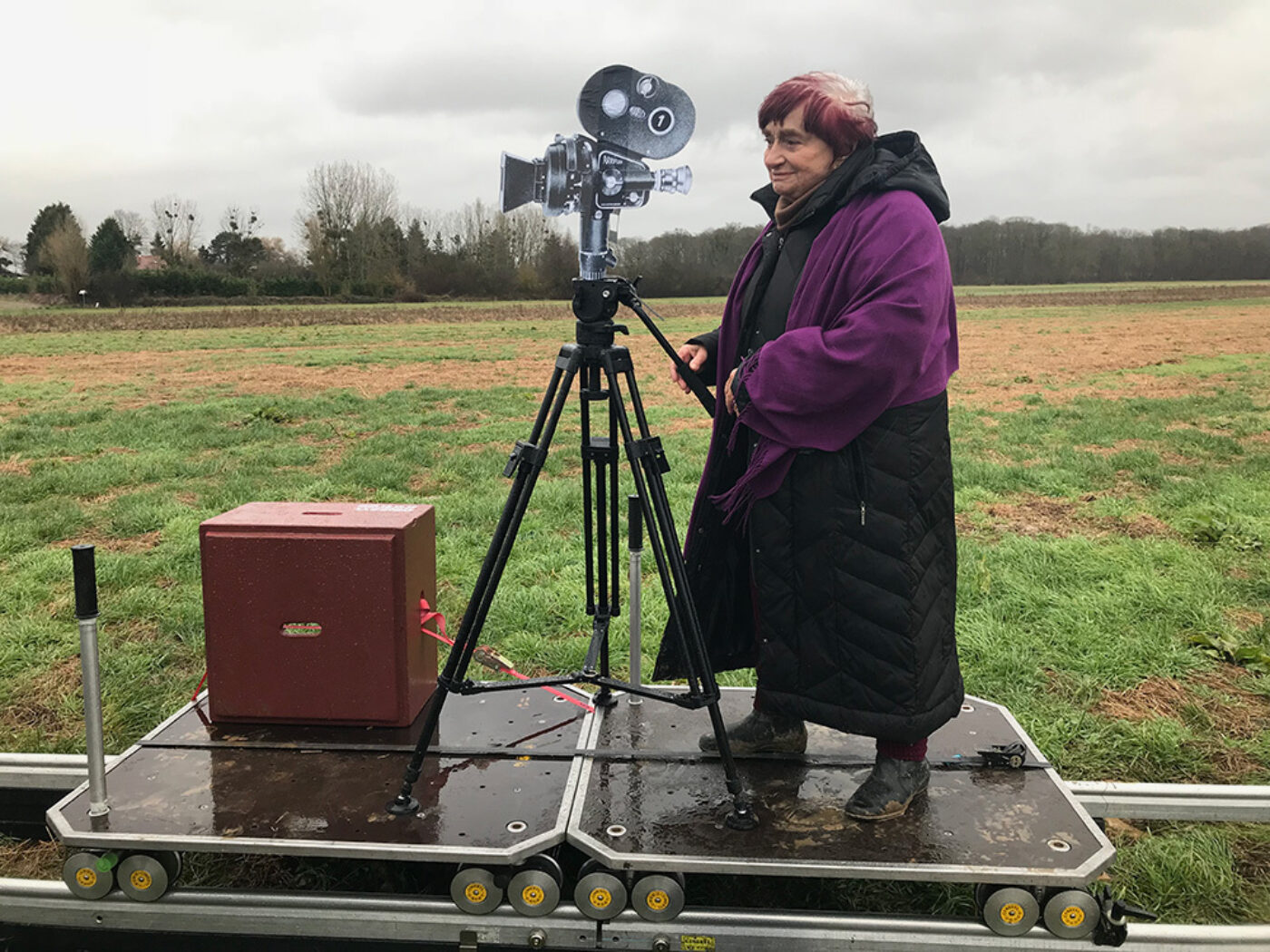 Throughout the film's interviews, Varda discloses some of her cinematic secrets: how to translate thoughts into the language of film by evoking sensibilities through the camera itself. In Happiness (1965), repeated frames of a husband lifting his deceased wife into his arms emphasize the unbearableness of his loss; in Vagabond (1985), multiple right-to-left tracking shots represent a considerable sense of movement; and in Jacquot de Nantes (1991), extreme close-ups allow intimate proximity to Varda's dying husband. These ideas are profoundly simple answers, and suggest that Varda's thinking was always with the camera.

Varda by Agnès—a title already suggesting a duality between the collective Varda, carrying a legacy of cinematic works, and the personal Agnès—constantly brings about such dichotomies. Her fixation on documenting others in contrast to her tendency toward fiction is evident throughout the film. A notable scene presents mirrors strewn on a beach, into which Varda directs her camera and compels her film crew to recognize and introduce themselves. Varda in turn looks retrospectively through these mirrors, although perhaps more so through the film itself, in which she revives the memories associated with her works. Documentary mingles with constructed, sensuous imagery in an auto-critical commentary.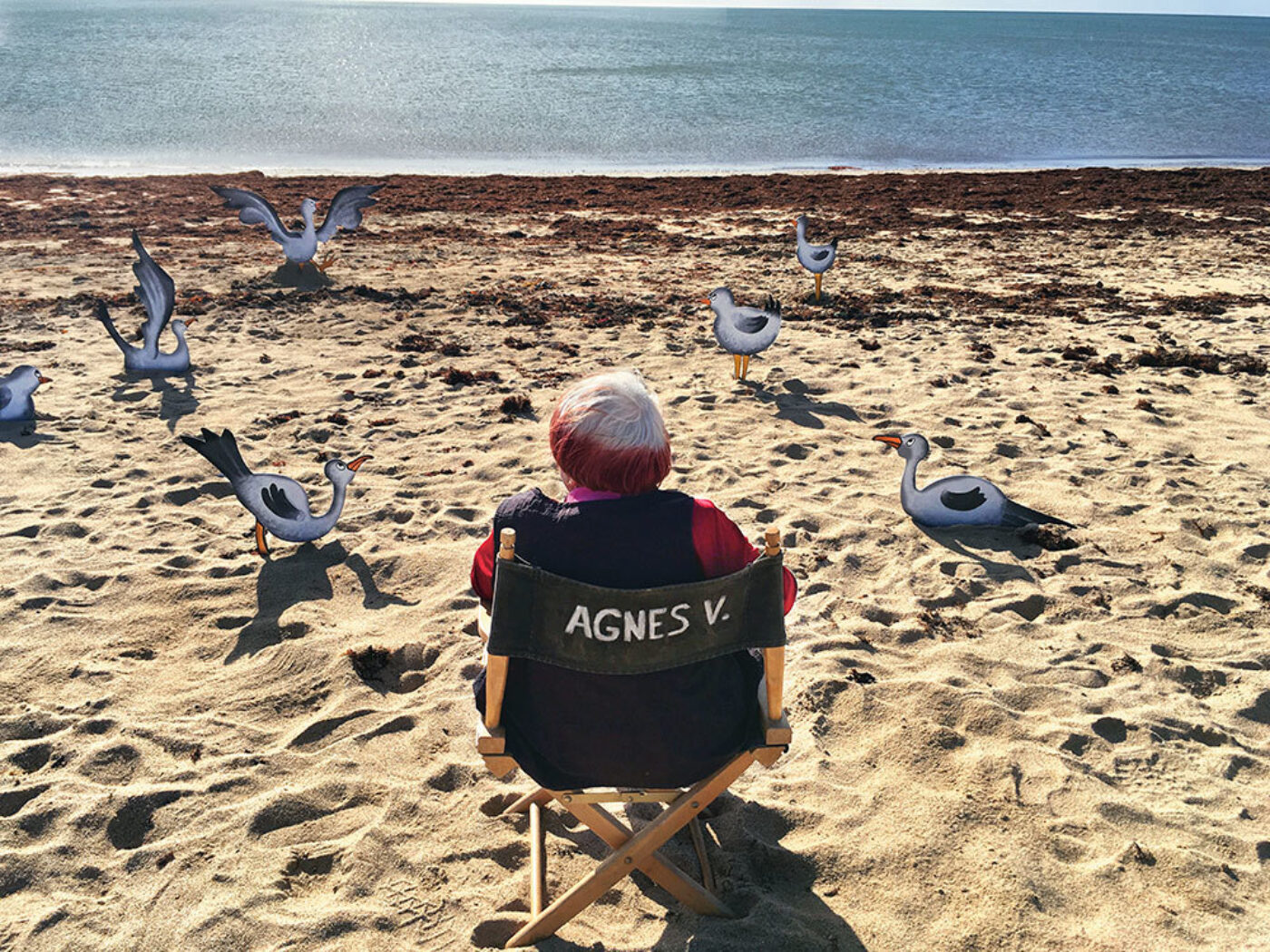 The French word plage, or beach, carries a multiplicity of meanings. It is a space between two worlds, earth and water, that constantly changes, extending or receding with the tides and linking us to a cyclical concept of time—a notion represented in Cléo from 5 to 7 (1962). Varda was of course a pioneer of the French New Wave, another term linked to the beach. Fittingly, at the film's end she disappears into a sandstorm, effectively leaving the conversation from the place where she felt most at home.
Varda by Agnès will be screened by Film at Lincoln Center until November 28 and at Film Forum until December 5, both in New York City. Film at Lincoln Center will also host a retrospective series of Agnès Varda's films from December 20 through January 6.
Amy Chabassier is a film critic based in New York. She is currently completing her master's degree in cinema studies at NYU.