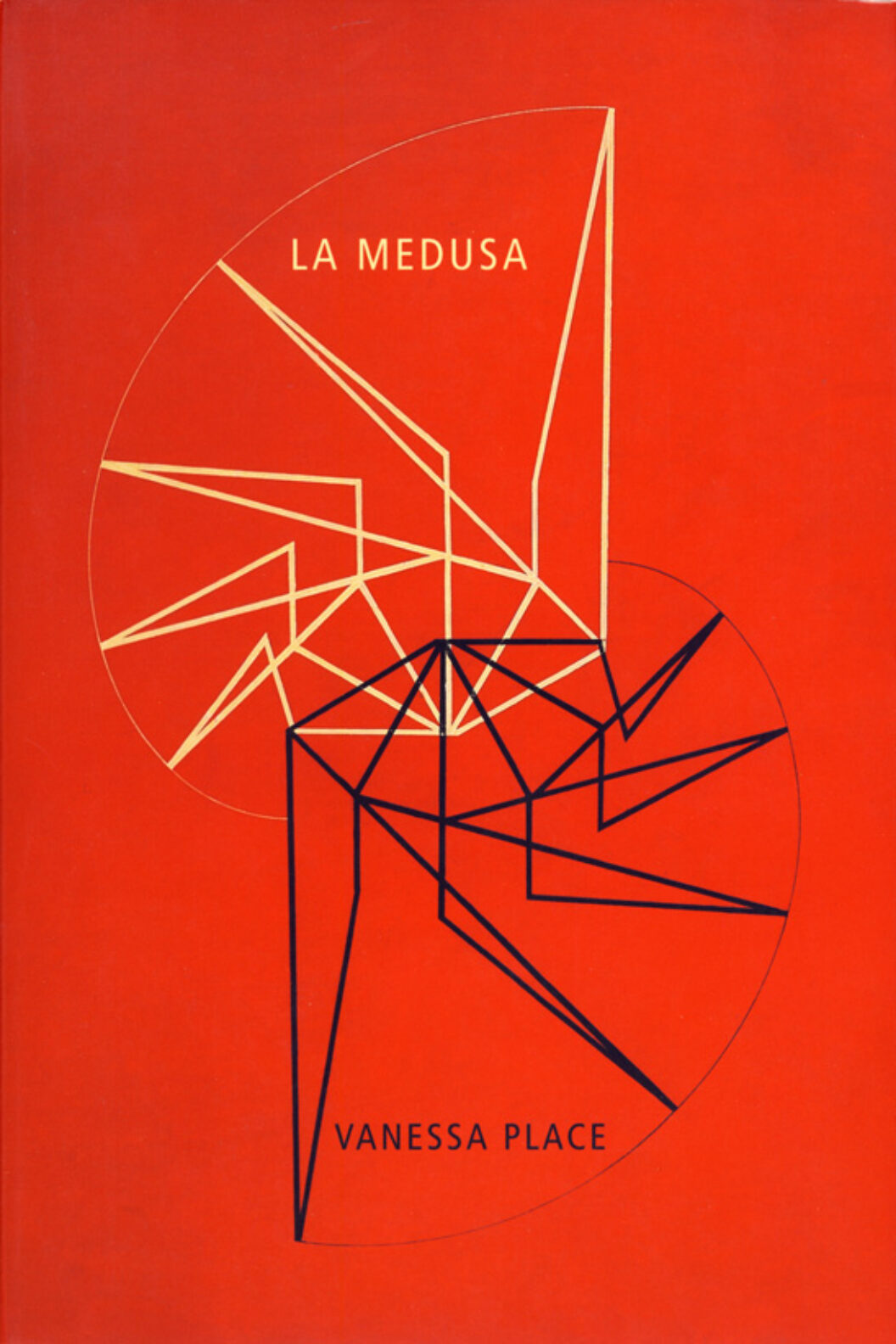 Los Angeles is distinctive for its magic hour; that time of day when the sun is teasing the horizon. The memoirist D.J. Waldie has described the quality of this light as "somehow simultaneously particularized and idealized: each perfect, specific, ideal little tract house, one beside the next." Writers from Nathanael West to Steve Erickson have struggled to capture the peculiarity of the golden land, most often through narratives of Hollywood. But Hollywood's stories aren't like Los Angeles's; outwardly projecting, linear, they rarely articulate the interiorized, centerless nature of LA, experienced in the isolation of its cars and houses. With her immense multivocal novel La Medusa, Vanessa Place mimics this fragmentary city in form and content, that "one beside the next," through literary collage—voices of television shows, screenplays, and medical books juxtaposed with the intimate narratives of a rebellious young girl, a doctor performing infant cranial surgery, a corpse accounting for his own death, and a truck driver on the road with his wife. These characters travel in cars and semis, on freeways and boulevards, through Silverlake and Beverly Hills, Venice Beach and the Mojave Desert. An appellate attorney, small-press co-founder, and writer, Place is an expert ventriloquist, like the trucker's wife, "sounds of other folk cling to her like smoke on skin." The novel's voices are likewise distinct and overlapping, some in framed boxes, accompanied by anatomical illustrations and billboard ads and given headings that indicate their location in the city and their coordinates in the narrative. Medusa herself presents the ultimate problem of representation. "An epic begins with a look in the mirror," the novel reminds us, "that casts & cements the gaze of you as others see you." The title then refers both to the city, "a cluster-fuck, this coralled thing, a series of conjoined colonies, a city with no downtown," and the novel, "the chaptering and concentration of unrelated but adjacent segments." La Medusa may run long, but so does LA, and like its city, it can be read in fits and starts or in one continuous looping. Ultimately, La Medusa is a surprising success—a bold experiment in the novel form and a welcome addition to the canon of Los Angeles literature.
Stefanie Sobelle writes about contemporary literature and teaches at Sarah Lawrence College.
La Medusa was published by FC2/University of Alabama Press in 2008.
Originally published in
Featuring interviews with Adam Bartos and A.M. Homes, Jacqueline Humphries, Tod Williams and Billie Tsien, Andrei Codrescu, Mary Gaitskill, Matthew Buckingham, and Pauline Oliveros.