Vanessa Place: Poetry and the Conceptualist Period by Andrea Quaid
Andrea Quaid and Vanessa Place on the simultaneity, reflection, and transformation of conceptualism.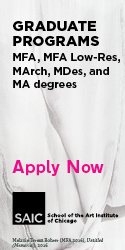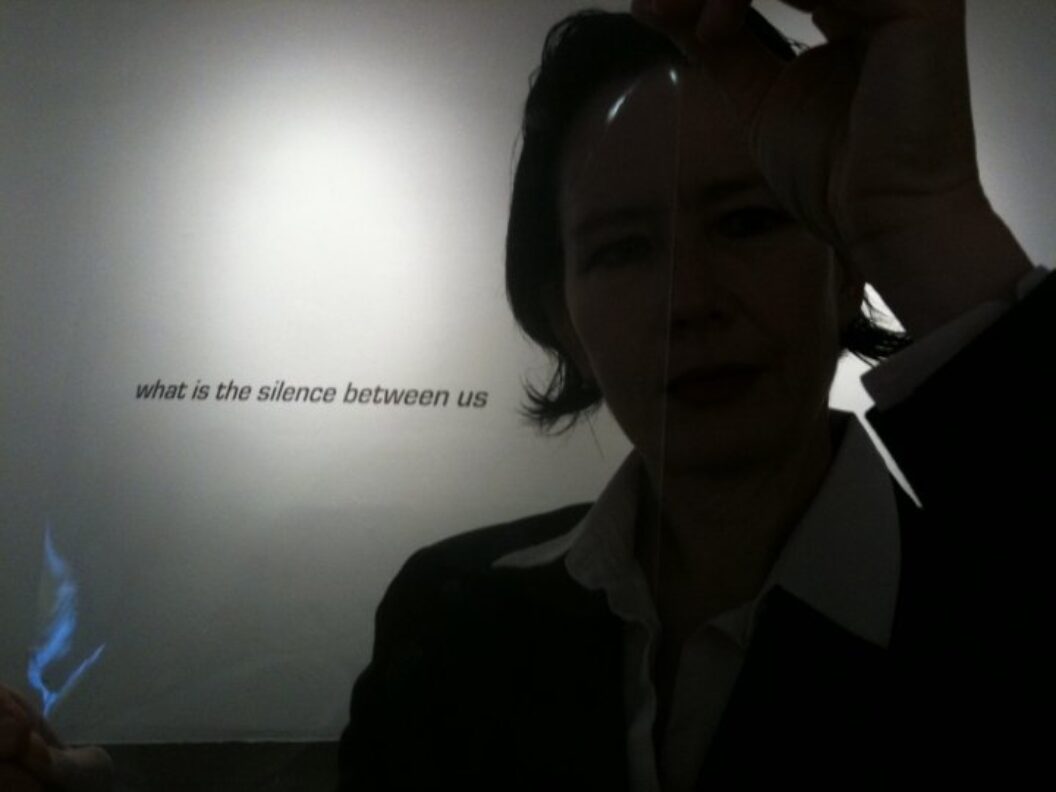 Of Vanessa Place and Robert Fitterman's Notes on Conceptualisms, conceptual artist Mary Kelly said, "I learned more about the impact of conceptualism on artists and writers than I had from reading so-called canonical works on the subject." Poet and UbuWeb founding editor Kenneth Goldsmith said Vanessa Place's work is "arguably the most challenging, complex and controversial literature being written today." Pulitzer Prize winner Rae Armantrout said, "Vanessa Place is writing terminal poetry." Bebrowed's Blog said Vanessa Place is "the scariest poet on the planet." Someone on Twitter said: "Vanessa Place killed poetry."
Place is most certainly a literary and intellectual force whose work challenges what we mean by the word Poetry. Her two latest works, Statement of the Case and Argument (Blanc Press 2011), complete her trilogy, Tragodia. The conceptual writing project is one of radical mimesis as Place, an appellate criminal defense attorney who specializes in sex offense cases, presents her own legal documents as poetry and leaves the critique-complicity balance to teeter uncomfortably without settling on one or the other. Newly published by P-queue Editions, The Father & Childhood is a selection from a second serial work, Boycott Project, with the eagerly awaited complete work, Boycott Project, forthcoming this year from Ugly Duckling Presse. In this work, Place collects canonical feminist texts and replaces all feminine pronouns and gendered terms with their masculine counterpart to create a textual encounter leveled into masculine sameness. It's all about men. As co-director of Les Figues Press and as editor, with Caroline Bergvall, Laynie Brown, and Teresa Carmody, Place collaborated on the recently completed anthology, I'll Drown My Book: Conceptual Writing By Women. Place is also a regular contributor to X-tra Art Quarterly, and lectures and performs internationally.
Andrea Quaid This past September, you participated in a two-day symposium on your work at The Université de Paris Est Marne-la-Vallée organized around innovative analytical writing and "practice-based criticism," or critical writing practices intimately connected to, yet different from, one's creative writing practice. One aspect I find most striking about your poetic practice is your theoretical work, which moves deftly from aesthetics and philosophy to gender theory to cultural criticism. How do you experience the relationship between the two types of writing?
Vanessa Place They are the same thing, just different performances.
AQ At this symposium you presented "The Case for Conceptualism," which argues that we are now in the conceptualist period as it defines itself against postmodernism. Is the conceptualist period, as postmodernism's after, a description of our current historical period or (and always, and) conceptual writing's aesthetic and cultural response to such compositional strategies of (to keep the list on p) parataxis, parody, pastiche, and polyvocality?
VP "Or" is always "and," as you note. Hands find gloves, gloves, hands. In this sense, conceptualism is the correspondence between case and file. A case is many things, including a lawsuit, which is a case for and against, and a suitcase, which can contain anything that fits within a valise. A file can be used in old movies to escape from jail.
AQ I also think of file as that which holds—similar to case.
VP Exactly. And as one who files—similar to case worker. And manicurist.
AQ Could we say that conceptualism is the correspondence between an argument asserted and recorded in the law's court and the third volume of your Tragodia trilogy, Argument?
VP Absolutely. The infra-thin of poetic difference. Put another way, what's the difference? The words in the two works are identical—the first being a legal argument initially written by me for the appellate court in the course of representing my client, the second being the same work appropriated by me and put into a book of and as poetry. Nothing's changed but everything.
AQ To remain, for a moment, with your provocation that conceptualism is our contemporary post-postmodernism, Deleuze discusses how the simulacrum unseats distinctions of difference between appearance and essence as a "non-hierarchized work [that] is a condensation of coexistences and a simultaneity of events." He suggests all versions are brought under "the power of the false," which makes previous divisions indeterminate.
VP Postmodernism loved its mini-masters and maxi-narratives as much as the next fellow; witness the postmodern exhortation to unity, community, consensus, Communism. It is the inevitable call for unity in the face of diversity.
AQ Conceptual writing, which often uses and re-purposes already existent text, constructing rather than composing, appears to enter a conversation predicated on categories of the copy and the simulacrum. And yet, it seems that conceptual writing's appropriations work otherwise?
VP Because there is no copy or simulacrum, simply simultaneity. Not of events, which presupposes temporality, or, as George Eliot might say, beginnings, middles, and ends, but of points, which are also spatial. Points of caption, as it were. Postmodernism was very concerned with a managed chaos, disorder put to right ends. Conceptualism is disinterested in ends, except as terminal. The stuff of conceptualism, the textual thing, is the most static of objects, inert, inutile. Dead as a doorknob. Its representations are radical mimesis because they do not represent, just present. Yesterday's news, the tiny tragedies of today.
AQ Current theoretical work seeking to address postmodernism's perceived impasses focuses a new or renewed attention to questions of affect, embodiment and materiality. Much of this work tries to understand what is different about our contemporary now by engaging categories that postmodern analytics overlooks or casts aside. How are these discrete but associated discourses at work in conceptual writing?
VP One begins with a definition of conceptualism as writing which does not direct its reception. This shifts the locus of the work to its recipient, necessarily embodied, necessarily affected. What is boredom, after all, if not maximal minimal affect? The question of materiality is closer here to a medieval notion of materialism in which the highest form of materiality is that which is transformed by nothing but the divino spiritu—such as the Eucharist. These categories are no longer so discrete as each becomes not inherent in the stuff, but one of its categorical imperatives.
AQ As defined by you and Robert Fitterman in Notes on Conceptualisms and elaborated upon in your tract, The Allegory and the Archive, the conceptual sobject is the elimination of any division between subject and object with existence as "an ongoing procedural loop, self-eclipsed by degrees." If conceptual writing effects a transformation of material's meaning through its movement from one context to another, then does it require a sobject itself in search of transformation?
VP It requires merely a sobject. The transformation may be refused, as refusal is also an act. Sometimes the only real act, particularly in the face of potential transformation. What would it mean for someone to insist that despite their poetic context, my legal appropriations still had the effect of a legal document? If I planned my commute around Kenny's [Goldsmith] Traffic, a collection of radio traffic reports, what would be recirculated? Though perhaps we are now entering the arena of the undead versus the dead, or where love alters not when it alteration finds. Fidelity, then, over change. After all, what's so great about progress?
AQ The sobject, or I of conceptualism, seems definitively distinctive from modernism's resolutely resistant, autonomous individual and postmodernism's always-already constructed container of the social. As you have said, "I am because and as my Facebook friends know me." One issue conceptual writing engages, and which your claims about our conceptualist period point to, is that one now imagines, understands, and lives its I differently.
VP The I is a performance of an I, the I the I is.
AQ Conceptual writing as critique, which is how I think about your work in particular, is often a direct encounter with (and counter to) master narratives and discourses in a manner unlike postmodernism's proliferating others as resistance to a totalizing unity. I am thinking here of the move from the postmodern fragment to conceptualism's appropriated wholes. Is it fair to say the difference is one of position?
VP A mirror is always a point of position and opposition—though if there is a countering in conceptualism, it lies in the encounter with oneself. Master narratives, after all, are neither alien nor free-floating. Thus, one cannot say that race, gender, etc, are constructs without adding, "that I construct." There is a temptation to substitute the first person plural for the singular in that sentence, but this is the fallacy (and comfort) of the accomplice to the crime. A mirror only works insofar as I recognize or refuse to recognize myself reflected in it—like poetry, it answers the question "what does this say about me?"
AQ The collection, I'll Drown My Book: Conceptual Writing By Women, is newly released with recent and upcoming launch events around the country. What inspired your decision to create this anthology?
VP Desire.
AQ The anthology excellently foregrounds the speculative energy that the term "conceptual writing" currently generates both for authors included in the book and for the larger writing community. As all three editorial statements suggest, the question, What is conceptual writing, frames the book and, as your afterword suggests, is constitutive of conceptual writing itself. Given the spirited and proximate differences in the collection, could it be accurate to consider the anthology as a conceptual work?
VP One must be careful not to mistake objects for things. The anthology is conceptual in some respects, in terms of assemblage, design, etc., but I don't consider it a thing as such. Of course, I could be wrong.
AQ A related question is how do you think about the relationship between gender and conceptual writing? The Boycott Project is one of many places where your work theorizes gender in its various materializations, including language and, when read aloud, the body of the speaker. As well as, I would add, the embodied reader or listener.
VP In Boycott Project, I take iconic feminist texts and replace all references to women with their male counterparts. I.e., the woman does not exist. Though gender remains as a concept. Thus, gender becomes context as well as content. Perhaps more so.
AQ Your poetic practice is dynamic for how it continually examines the possibilities and tests the limits of conceptual writing. It asks, what happens to and through conceptual writing when it is forced to engage questions of the archive, author function, copyright, gender, Facebook, Latour's Dingpolitik, law, minstrel shows, Narcissus's Echo, psychoanalysis and visual art. What inquiries drive your current projects?
VP What's the point again?
Andrea Quaid is a writer and critic. She currently co-directs the Poetry and Politics Research Cluster and Reading-Lecture series at the University of California, Santa Cruz. She is a founding editor of the new UCSC Poetry and Politics imprint. Recent critical and creative publications include theAmerican Book Review, aPlod, Jacket2, and Lana Turner.