Valerie June by Celisse
June explores the roots—and the promise—of blues, gospel, and folk music on her new album, The Moon and Stars: Prescriptions for Dreamers.
This excerpt is from BOMB's Spring 2021 issue.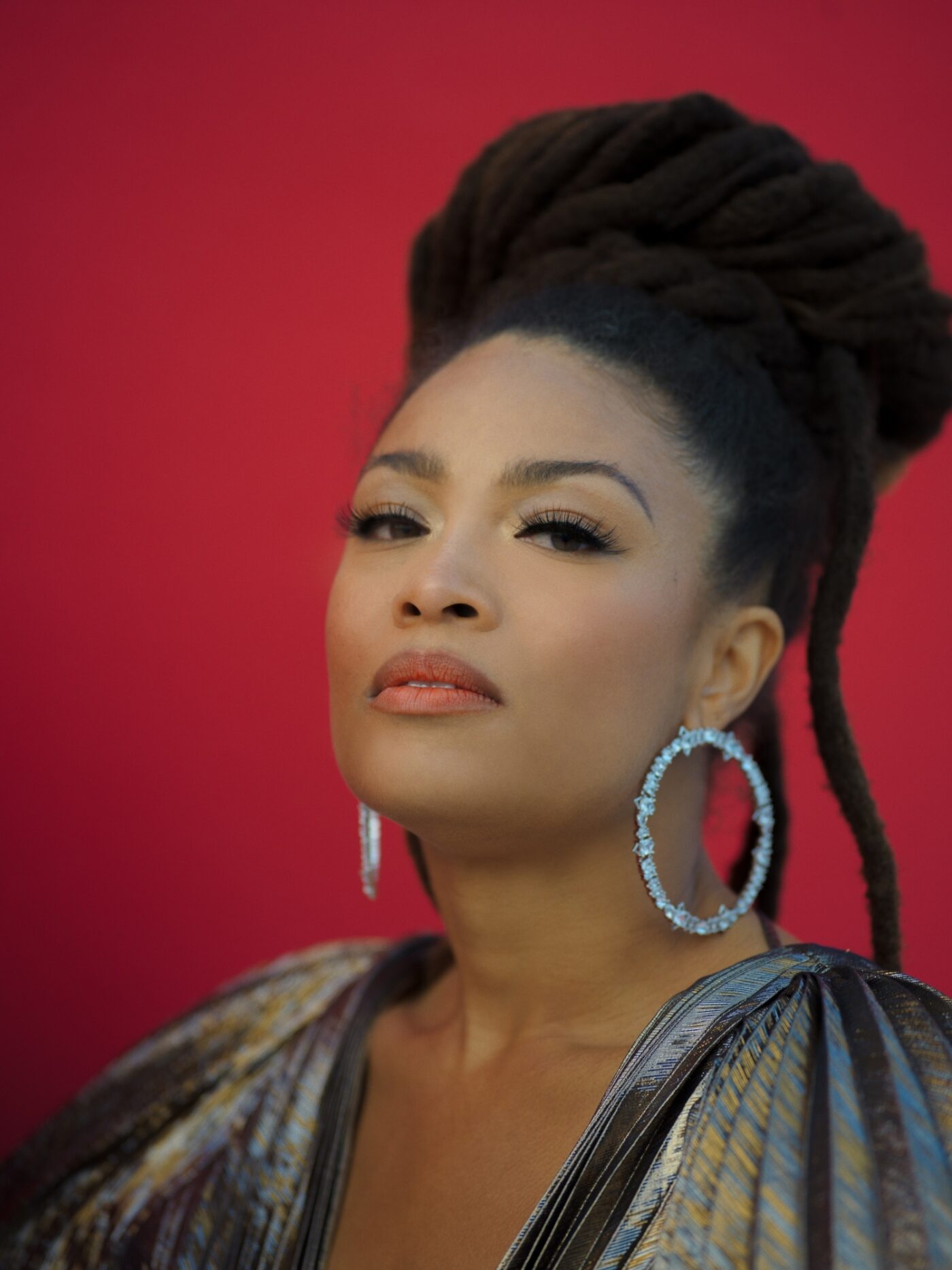 I have long admired Valerie June's music and beauty from afar (I mean… her hair?! #goals), but the opportunity to dig into her new record, past and present collaborations, and overall joy-infused take on being an artist was an absolute pleasure. June plays in the traditions of blues, folk, soul, and country, styles rooted in her childhood in Tennessee, where she was exposed to gospel music in church and where her father was a music promoter. The modern production techniques of June's latest album, The Moon and Stars: Prescriptions for Dreamers (Fantasy, 2021), make room for more reflective, meditative moments, as well as an appearance by Carla Thomas, the legendary "Queen of Memphis Soul."
Although The Moon and Stars feels like a new direction for her sonically, it also feels like what June has always been: a torchbearer of folk and Americana music. June and I spoke over Zoom on an ordinary Saturday afternoon. I left our conversation feeling more in love with the power and beauty that exudes from a Black woman with a mission in life. If there is one thing I learned, it is that approaching art from a space of curiosity, wonder, and sincerity will keep you on a path of creating work that resonates with all
Celisse I'm so glad you asked me to do this because it gave me an opportunity to dive into your catalog. In this country, we have a selective memory about where we come from, but your music deeply encapsulates Black traditions. The Moon and Stars in particular harkens back to old folk songs—which are spirituals—but then brings them into Technicolor for 2021. It's a great record, Valerie.
Valerie June Thank you. It means a lot coming from you because from the first day I met you, I fell in love with your music and your playing and everything. And you, as well, are able to speak on behalf of African American people through your work. It's powerful. You work with artists like Lizzo, Jon Batiste, and everybody. Girl, who haven't you played with? (laughter)
C I am so curious about the production process with you and Jack Splash on this record. The trap beat in "Within You" turned my perception of what the music was on its head.
VJJack appreciates art of all kinds, from poetry to visual art to fashion. He finds creativity in everything; it just oozes from him. Jack gets Americana. He gets where I'm coming from, but he also gets where I see my music going. When I played him "Fallin'," he was like, "You don't even need to do anything with that one; you can just put that on the record." Having him be supportive of where I already was—it was powerful.
C I love hearing that. I've had a handful of tricky experiences where I was like, "Here's my thing, here's my perspective," but then the producer is like, "Yeah, yeah, yeah, that's fine, but this is what we're going to do." So it's great to hear your artistry was supported in this process.
My favorite song on this record is "Stardust Scattering." I've never heard a song produced exactly like that, where it feels as if everything is in the distance and it's coming more forward and more forward and more forward. So cool!
VJ I've been learning how to use Logic, but I'm not a producer. When I first wrote that song, I put the beat all the way through—there was no break to it. It was just a drone. I thought that after I showed the drummer the vibe, we'd just let him do the beat. But Jack was like, "No, we need both. We need to keep your beat and we need the drummer to go in, too." I'd been listening to Les Filles de Illighadad, this group from Niger that plays desert blues music, and I've been obsessed with Ali Farka Touré and Fela Kuti forever, and I knew I wanted it to have the feel and textures of African music, that style of horns and bass and everything. Since I can't write music, I was in the control room with Jack and the bassist, and I was literally singing them the bass part that I wanted.
C But you singing that part for someone to play is writing. And truth be told, part of what's amazing about working with Logic is that you can go to a keyboard and find the notes and plunk it out, but then there's a feature in Logic that will notate the music for you.
VJ What?!
C Yeah girl, I'll show you, and it'll blow your mind because there's just so much that becomes available to you.
VJ Well, that's the reason why I wanted to talk to you and know you better in my life. You're on electronic instruments and keys and guitar. We've got a lot to learn from you, girl.
C As challenging as this time has been, and God knows it has been challenging, I've had this friend in music. Even in moments when I feel lonely, music has always been a constant companion.
I want to talk about "Call Me a Fool." That video, the collaboration with Carla Thomas— there's so much! What inspired that song?
VJ I feel like we all have dreams when we're little, but as we get older, society says, No, we don't need another amazing guitar player; we don't need this; we don't need that. So people start dimming their personal dreams and their light and who they came to be. And then there are dreams for humanity, dreams like Dr. King had for us to not be judged by the color of our skin but by the content of our character. Dreams like what John Lennon talks about in "Imagine," that we might live as one. I look at all dreams as something that society is not necessarily set up for. The dreamer has to be like, Well, y'all can call me a fool because I believe in this, but I'm doing it either way.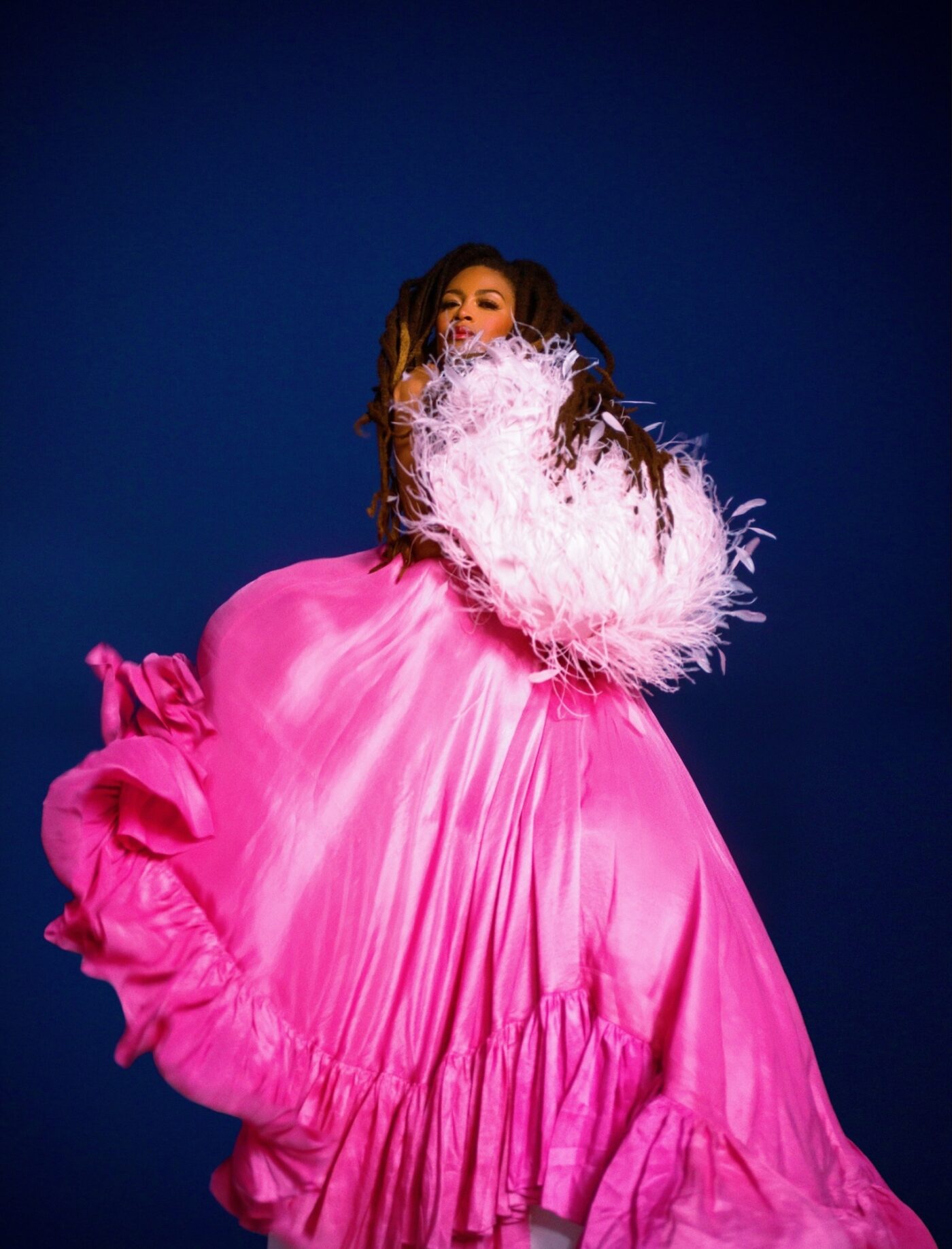 In the second half of her interview, June discusses spirituality, silence, and being a Black woman in music in the South.
Celisse is a singer, songwriter, multi-instrumentalist, and spoken-word artist. She has performed at the Beacon Theater, supporting Mariah Carey; Town Hall, supporting Graham Nash; Madison Square Garden, supporting Kesha; and the Apollo Theater with Melissa Etheridge. Celisse starred in the revival of Godspell at Circle in the Square Theater and has appeared on 30 Rock, the Electric Company, the Late Show with Stephen Colbert, and Saturday Night Live, where she played lead guitar with Lizzo.
Originally published in
---
Our spring issue features interviews with Tiffiney Davis, Alex Dimitrov, Melissa Febos, Valerie June, Tarik Kiswanson, Ajay Kurian, and Karyn Olivier; fiction by Jonathan Lee, Ananda Naima González, and Tara Ison; poetry by Jo Stewart, Farid Matuk, and Joyelle McSweeney; a comic by Somnath Bhatt; an essay by Wendy S. Walters; an archival interview between Barbara Kruger and Richard Prince; and more.