Discover MFA Programs in Art and Writing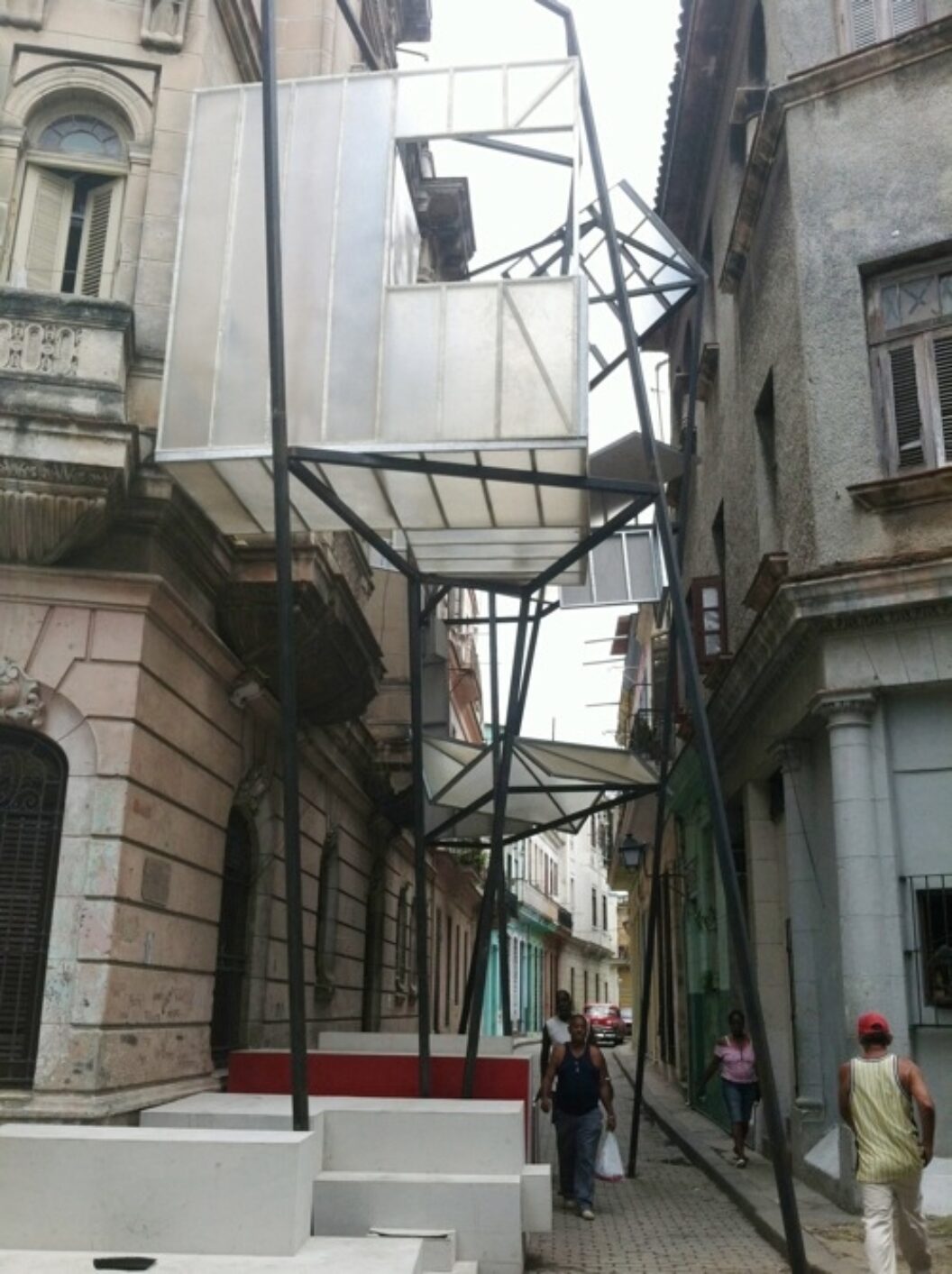 Still with limited access to travel abroad, the Internet, and other communications technologies, young Cuban artists continue to innovate using their surroundings and available materials. Fernández notes the benefits of the Biennial's capital deficiencies, seeing "the lack of millionaire budgets as a positive element to give free rein to talent and imagination." ii Dozens of strong projects by local artists were central to the exhibitions, performances, and talks that unfolded from May to June. In the spirit of the Biennial's founding principals, this review focuses on the emerging figures whose names still skirt the peripheries of a New Yorker's vernacular.
The locally-curated exhibition Creaciones Compartido("Shared Creations") was housed in the Pabellón Cuba, a building with a long-standing history of hosting international cultural events. Despite the contributions of several European and ample Latin Americans to the exhibition, Cuban artists Tony Labat, Mauricio Abad, Susana Delahante Matienzo, Rewell Altunaga, and Naivy Pérez made the most potent impact. The most impatient of viewers easily overlooked Abad's interactive video installation, "Calle (Street)" (2012) encountering a nearly black screen subtly activated by their own rustlings, which caused a flicker of the projection. Only by stomping or yelling at the screen can the viewer completely see and hear Abad's recording, which documents his street interviews of Cubans confessing what they fear in life. In this subversive approach to consuming images of an "other," one earns the right to view with their own physical efforts. Abad's work consistently questions the relationship between art and entertainment, demanding a critical edge from his participants.
A more recreational, though no less intense dynamic arose in a nearby work by Tony Labat, "Encuentro irregular: Nivelación del campo, (Irregular Encounter: Leveling of the Field)" (2012). Again, the involvement of the spectator is paramount, this time in a game of pool played on a table in the shape of the island. An adjacent bar sold beverages in the more humble of Cuba's two circulating currencies, allowing the average Cuban to take on international players, all fully equipped with a Cuba Libre. As a native Cuban and long-time resident of San Francisco, Labat's stakes in the game of separatist, anti-Cuban American politics on the island are high. His hope is that such differences of locale and identity can be left behind over a transnational pastime.
Although the Havana Biennial's approach to mapping marginal spaces has been geopolitical since its conception, Fernández and his team apply that policy to the borders between traditional expository spaces and the public realm. One of the most stand-out exhibitions took place entirely in public space: Detrás del Muro (Behind the Wall), curated by Juan Delgado Calzadilla, stretched alongside the Malecón, Havana's infamous public walkway with a view of Florida Straights. The sculptures and installations explored themes of exile and vision beyond one's immediate perspective from the island. In the performance Sujeto (Subject), Carlos Martiel Delgado Sainz floats in the sea with his skin attached to the rocks via fishing filament, demonstrating this 23-year-old's capacity to push his body beyond the usual limitations of the carnal.

Several artists' projects probed the earnest particularities of space beyond a traditional gallery setting, engaging with participatory practice. Duniesky Martín and Raychel Carrión's project in Havana's Chinatown engaged with a group of residents' daily forms of entertainment—practicing the martial arts and viewing action movies in a half-abandoned Chinese cinema. Martín and Carrión made several videos in collaboration with the cinema's regulars, held a panel discussion in its video viewing room, and cleaned out the ruins of the cinema's auditorium to feature their own four-channel video installation. For one of the videos, "The Fighter," the artists documented an ex-boxer and famed neighborhood figure's ritual performance, during which he rhythmically slaps his face while pacing up and down one block in Chinatown. During the inaugural celebration, along with other neighbors, the fighter himself attended the celebration, and spontaneously performed his pacing act. Martín and Carrión's project blurred the lines between public display, performance art, and community engagement.
Chilean artist Ángela Ramírez also worked with neighbors on her architectural installation No hay tal lugar (There is no such place) (2012), highlighting the spatial limitations of a colonially constructed neighborhood with a burgeoning population. Because the residents cannot expand their homes, Ramírez mapped out their creative ways of dividing space inside their apartments to create privacy. She pays homage to their tactics in her installation, building similar structures outside of the original buildings, manifesting an exoskeleton. Legitimately constructed in collaboration with architects, Ramírez's space was immediately put to recreational use.
Even Gabriel Orozco's project emphasizes the primacy of the local. He subtly intervened in the ruins of an unfinished ballet school, located within a campus designed to house five universities for the arts in the early years of the Cuban Revolution as part a utopian architecture project. Three of the five are functioning today while two are stunning shells of what would have been.iii Orozco transcended his own role as creator to enact a display that highlights the building's architect, Vittorio Garatti.
Through its rich, tumultuous history, the Havana Biennial has helped to elude the spectacle of the international art market that often overshadows the art itself at biennales of a comparable scale. Its focus on the local is both a practical decision, routed in the financial restraints of producing an international biennial within the budget of a third world nation, and a firmly articulated ideology against the hegemonic organization of the art world. The biennial's projects allowed new social relationships with art and artists to develop on the ground, both inside the "neutral" spaces of the white cube and in the heat of Havana's streets.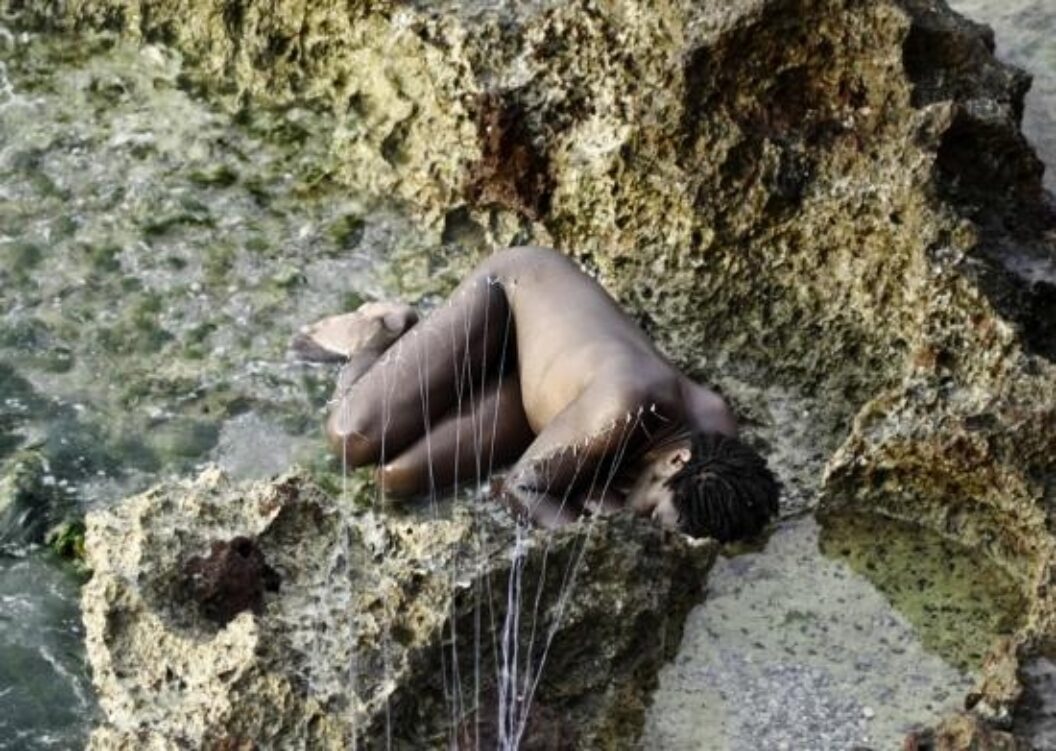 Footnotes and quotes in Spanish (original language):
i. Fernández Torres, Jorge. "Prácticas artísticas e imaginarios sociales" in Oncena bienal de la Habana: Prácticas artísticas e imaginarios sociales (Exh. cat.) Centro de Arte Contemporáneo Wilfredo Lam and Consejo Nacional de las Artes Plásticas, 2012, p. 16."consistió en romper con el bazar de pabellones y países, pensar en temas que acercaran a artistas de diferentes regions, permitirles dialogar alrededor de una misma tesis y poner así sobre la mesa ivestigaciones de trascendencia para todo el planeta."
ii. Ibid, p. 19-20."la falta de presupuestos millonarios como un acierto para dar riendas al talento a la imaginación."
iii. The recently premiered documentary film Unfinished Spaces explores the history of the National Art Schools (Escuelas Nacionales de Arte). To view, click here.
Liz Munsell is an independent curator and Assistant Curator of Contemporary Art and MFA Programs at the Museum of Fine Arts, Boston. Prior to earning her Masters in Cultural Studies from the Universidad de Chile in 2009, she was a Fulbright Scholar to Valparaíso, Chile in 2006 and a Tufts University grant recipient for research in Havana in 2004. Her recent exhibitions include the video art exhibition Slippery Surfaces at Museum of Fine Arts, Boston; Everyday Angles at the David Rockefeller Center for Latin American Studies, Harvard University; and Close Distance, Boston Center for the Arts.