Two artists render the historical legacies of racism.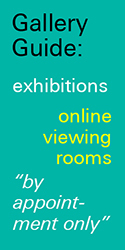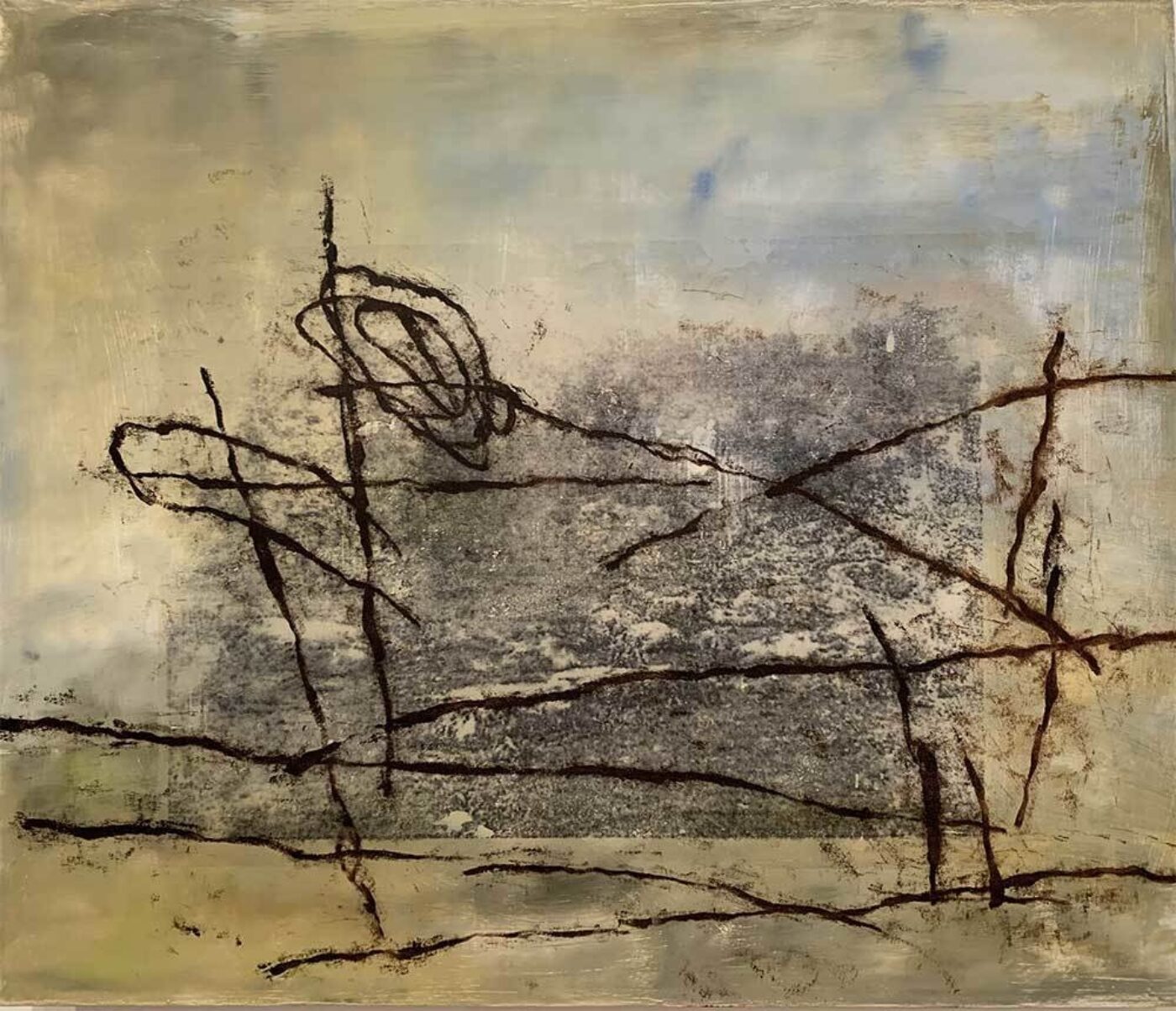 Shadowboxing at FreedmanArt in New York City joins the works of photographer Nona Faustine and painter Kit White in a tête-à-tête that grapples with history, national memory, landscape, racism, and violence. In 2018, both artists were invited by curator Lisa Banner to discuss their work at the Institute of Fine Arts at New York University, and White then invited Faustine to collaboratively organize this show. Shadowboxing demonstrates the ways in which Faustine and White engage with American history in their respective practices, as well as their use of the photographic image to share distinct perspectives on a contested American landscape, both past and present.
Entering the gallery, viewers are greeted by White's large painting Arches (Unidentified Partially Destroyed Industrial Building) (2019). Like the other paintings in the show, Arches is from a series of new work that incorporates photographs of the American Civil War that are manipulated to leave only a faint trace of their original image. White's paintings gradually reveal beautiful layers of gray, pink, yellow, blue, and green, along with more gestural lines that often stretch across the length of the canvas, further abstracting the surface. Other paintings such as Open Field (Unidentified Civil War Battlefield) (2019) and Bunker (Unidentified Civil War Battlefield) (2019) transport viewers into a vivid landscape. These landscapes are political in carrying the legacy of past events, known and unknown.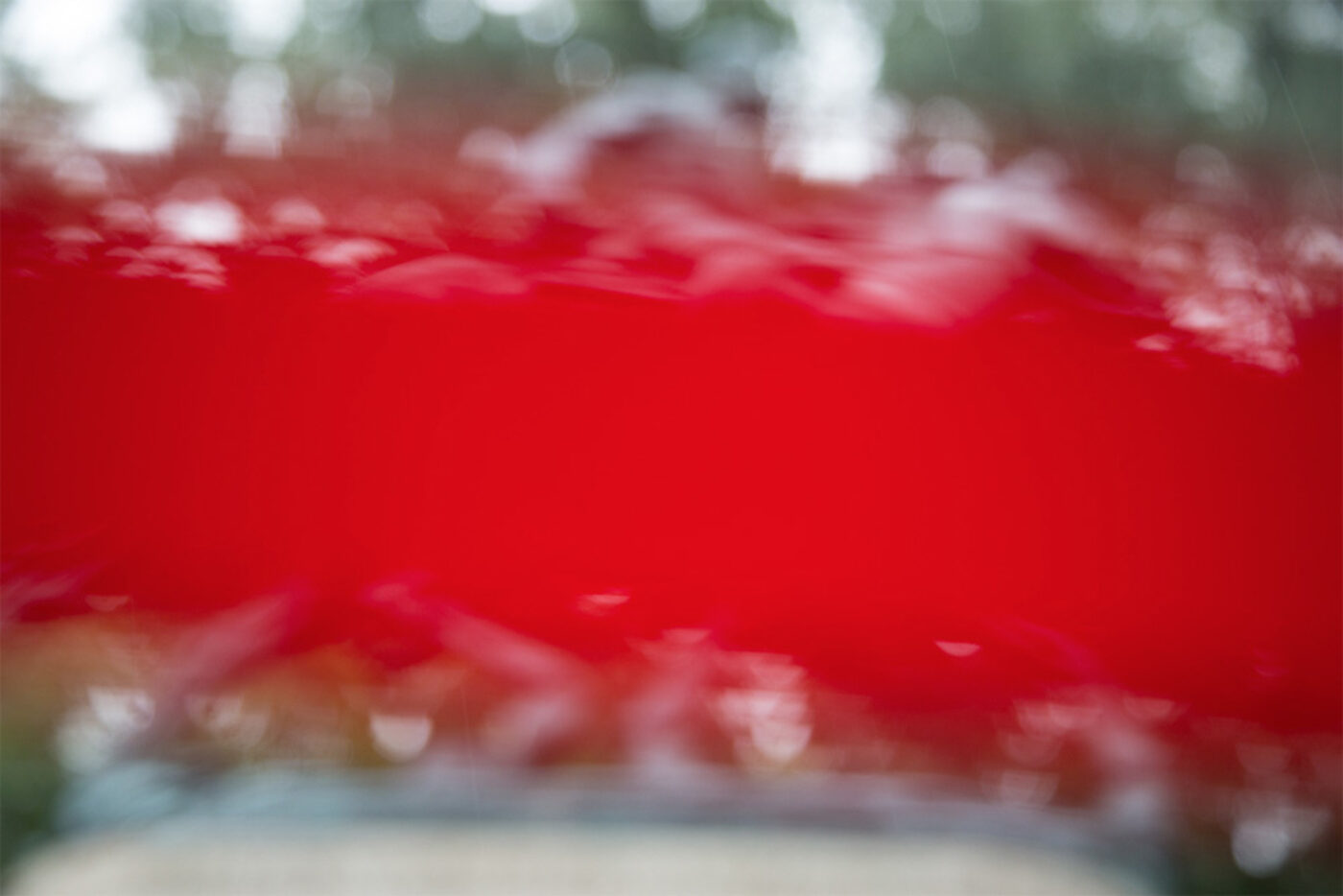 Faustine's photographs are from My Country, a series (2016–present) that highlights various monuments across the United States including the Robert E. Lee statue in Charlottesville, Virginia; the Lincoln Memorial in Washington, DC; and the Teddy Roosevelt statue in front of the American Museum of Natural History in New York City. Perhaps the most poignant image of hers on display is Untitled (Stonewall Jackson Statue, Charlottesville) (2019). Installed in a small, side gallery, a photograph of the Stonewall Jackson sculpture is heavily obscured by a red blur that makes it difficult for viewers to recognize what they are seeing, which creates a heightened attention to the image. The figures captured in Untitled (Thomas Jefferson Statue, Monticello) (2019) are more recognizable. Three white people, two on Jefferson's right-hand side and another on his left, face each other with gleeful smiles as they embrace the sculpture. A thick, reddish-black line slashes through the center of the image. Rage is the quickest emotion to grasp in Faustine's work, but fatigue and melancholy slowly emerge, revealing the complex emotions of being a historically marginalized person in the United States.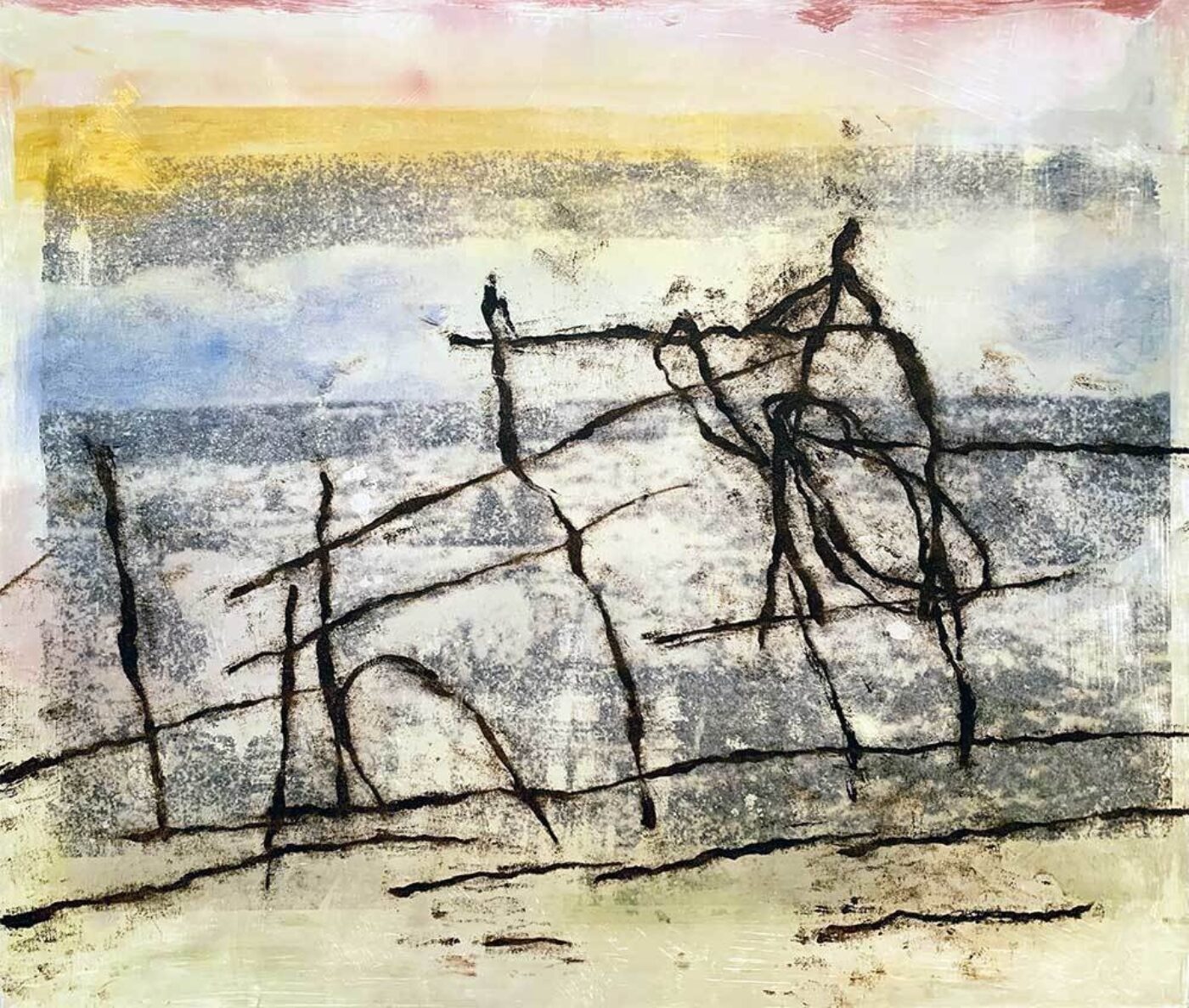 For both White and Faustine, history is deeply personal and seeps into their individual practices. White has described his paintings as "metaphorical landscapes" that create a "second space" in which viewers encounter the traces of Civil War photographs that have been etched into individual and collective memory. His paintings point to the past while simultaneously indicating that these sites remain contested in the national psyche. By inserting images of fraught landscapes into his work, White makes it impossible to consider them to be void of past transgressions.
Faustine's photographs force viewers to reckon with the legacy of America's violent past and its continued memorialization, especially within public spaces that many regard as places of leisure. Perpetrators of injustice have been memorialized and are now, thankfully, being challenged. Faustine is staunch in her confrontation, demanding an interrogation of contemporary interactions with these monuments and the ways in which they impact the current moment.

Shadowboxing presents an ongoing dialogue that tugs at both the physical and psychological legacy of a nation. How does the United States reckon with its past? Does it continue to remove monuments dedicated to "noble" white men? What does sustainable public conversation look like? While unable to answer these questions, Shadowboxing sets viewers on a route of necessary inquiry, freely.
Shadowboxing: New Work by Photographer Nona Faustine and Painter Kit White is on view at FreedmanArt in New York City until January 31.
Stephanie E. Goodalle is a writer, curator, and researcher based in New York. She is BOMB's Oral History Fellow.