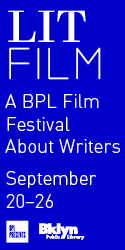 I.
1. There are no frogs in this
                           wide sky
    no messages
    There is no sky
                           in my brain
    no words
    There is no brain
                           in this body
    no love
 
2. The hills are dry
                           gold makes no grass
                           grow
    lions and elephants
                           died
    was it so long ago
                           that my memory
                           was parched earth?
    The drought
                           is in the spirit
                           and the land
 
3. My neighbors' eyes
                           are all white
    I burned my hands by
                           touching their car
    world-wide cultures come
                           on wires
    The meat in the super-market
                           is drained of its
                           blood
 
4. They killed a man with a
                           baseball bat
    "Oh!" said the police
                           "What a poor
                           game!"
 
5. No one knows the full beauty
            of California
    as much as I do.
            She is a goddess stripped
    of her mines
            she smells gasoline
            but she remembers …
    What everybody has forgotten
 
6. You know they speak of
            freedom
    They raise cats for dog food
    They kill whales for cats
    They give AIDS to chimpanzees
            to look for a cure
    They rape Africa
            to make peace in Europe
    They cry over China because
            here aren't any Indians
            around, anymore …
 
7. I'm a woman
    am I mother-Earth?
    I'm half the Universe
    would I ever be complete?
    I'm the silence around me
           and the empty garden
    more ephemeral than a cloud
           I'm a dot
 
8. In love's proximity
    in dispersion
            refraction
    Time does not measure itself
            in relation to the
            body
                                            anymore
    the wind rises in the
            autumn's rustles
    there is always blood on some
            roads
    and the perverse friendship of death
 
9. there is noise in our
            hearts
    an imperfect respiration
            to ligaments linked:
            pain muffled in wrists
                        and creases
 
10. describe the body
             if you can
      and find how fleeting is
             your soul
      because Matter is our sole
             possession
 
11. maybe Marguerite Duras is
             dying
      back from the bitter waters
             of Vietnam
      having taught us what
             matters:
             love, and hatred
 
12. there: a meteor is us,
             a light annihilating
             itself the furthest away
             from its origins
 
13. borrowing the penumbra under
which sometimes the Pacific
sleeps, his solitude is made
of greyish forms. He looks for
metaphors in electronics, he
lives by the paleness of signs
 
14. she, in the pink song of a
room, a waste love, and the
time lost of trees …
 
15. television stands at the
jungle's threshold,
don't enter the sacred
element of the present
 
16. Time is burnt.
This is why in the naked
sweetness of the clouds we are
held by the nocturnal voyage.
 
II.
1. I am a wounded animal.
    Deep into the moon's frozen
    fields. Unsure of reaching
    the trees.
 
2. To look, where?
    Within, the same objects,
    same obstacles than there,
    in front of oneself
 
3. The radio digs holes.
    This emptiness surrounds
    one's memory. The quantity
    of oceans that matter has
    produced is scary.
 
III.
1. The delay brought to desire
    undoes the direction of Time.
    Our fists break no opacity.
 
2. Thought is capable of prodigious
    leaps. The greatest of dancers
    remained suspended in his insanity.
 
3. Separation is like Greek music:
    it pierces one's guts. Brings
    no consolation.
 
4. The sun, flat on my hand.
    Sex, hidden, at grass level
 
5. Dazzling teeth bitten by
    the evening's beauty.
    And the body follows,
    as well as it can.
 
6. It is always 4 PM,
    the hour I kissed a poster.
 
7. Flowers, they say, rotting
    over coffins, while orchards
    start to bloom
 
8. I stand tall this day
    of resurrection. Beyond
    the sea
 
9. I saw a sky with no sky
    an abyss with no dimensions
    a door to nothingness
 
IV.
1. Death while holding on trees
    climbs higher than one's gaze.
    There is no shadow to one's
    thinking.
 
2. At the frontier of Good and Evil
    the picture of a dead body:
    death which gives birth to
    the truth of illusions
 
3. A mirror is not a dream's
    location when someone knocks
    at the door: it's always our
    double who enters.
 
4. My heart, stay away from things,
    you who get lost in foliage.
 
5. sky   wind   noise
    is it spareness of vocabulary
    or the indigence of the world?
 
6. Destiny gets restless
    you stand in your immobility
    you become an object among
    objects
 
7. Then, he stood up,
    out of courtesy, because
    he was looking for a
    way out. To his life.
 
V.
1. She died the day
    of the lunar eclipse,
    the way she lived.
 
2. Infinity weighs on my
    body,
    the sea is made from a perfidious
    marble
 
3. I am as straight as the
    blossoming prune tree
    but one spring behind
    its fruits
 
4. Here are my discoveries:
    the perimeter of Crete,
    the walls of the Big Erg, the
    closed eyes of a love
 
5. The day is not made of
    light, but of my will
 
VI.
1. I am the sky of this
    royal tomb,
    as wide as the world
    and the course of darkness.
 
2. The self is the image of
    an image, which is
    to say a post-card
 
3. Sand, empty boxes, paper …
    and some fog which turns it
    all into an ocean
 
4. Everything is true:
    this pebble, its shadow,
    the eye which observes the noise,
    the impossible and the dream
 
5. To die is to pass from the
    state of being a subject
    to the one of being an object:
    O majestic garbage!
 
6. Words sit among us but
    look at different landscapes.
    Where are we?
 
7. There is no flesh on
    this nocturnal animal, no
    future, no
    air.
 
VII.
1. To music close to silence
    how to tell that I was naked
    under the waves?
 
2. Over the words
    blood and tears form
    islands
 
3. In the green tenebrae of the
    garden there is the moroseness
    of an amputated warrior, and his
    impatience
 
4. I—cosmic body of ice—
    oriented myself towards you
    who were deified by your death
 
5. The sea was young.
    My eyes were familiar with
    the sun and the seasons
    were not yet born
 
6. And now a secret:
    I hung up the universe,
    opened it,
    then I gathered my self
    into a fistful of ashes.
 
7. Virgin hills move into the space of
    the after-desire. Everything stops
    at the passage of light
Etel Adnan is a poet (and a painter) who lives in California, and writes in both English and French. Her recent books are, Paris, when it's naked and Of cities and women, a series of letters from a feminist viewpoint. She's currently working on THERE, a poet's text on the dynamics of enmity and love.
Originally published in
Featuring interviews with Eric Fischl, Billy Sullivan, Luscious Jackson, George C. Wolfe, Tina Barney, Sigrid Nunez, Victoria Williams, Abbas Kiarostami, Ariel Dorfman, and James Carter.