Unofficial Channels: Jeremy Cooper Interviewed by Spencer Everett
Collecting and exhibiting artists' postcards.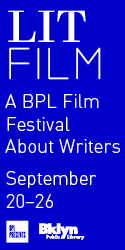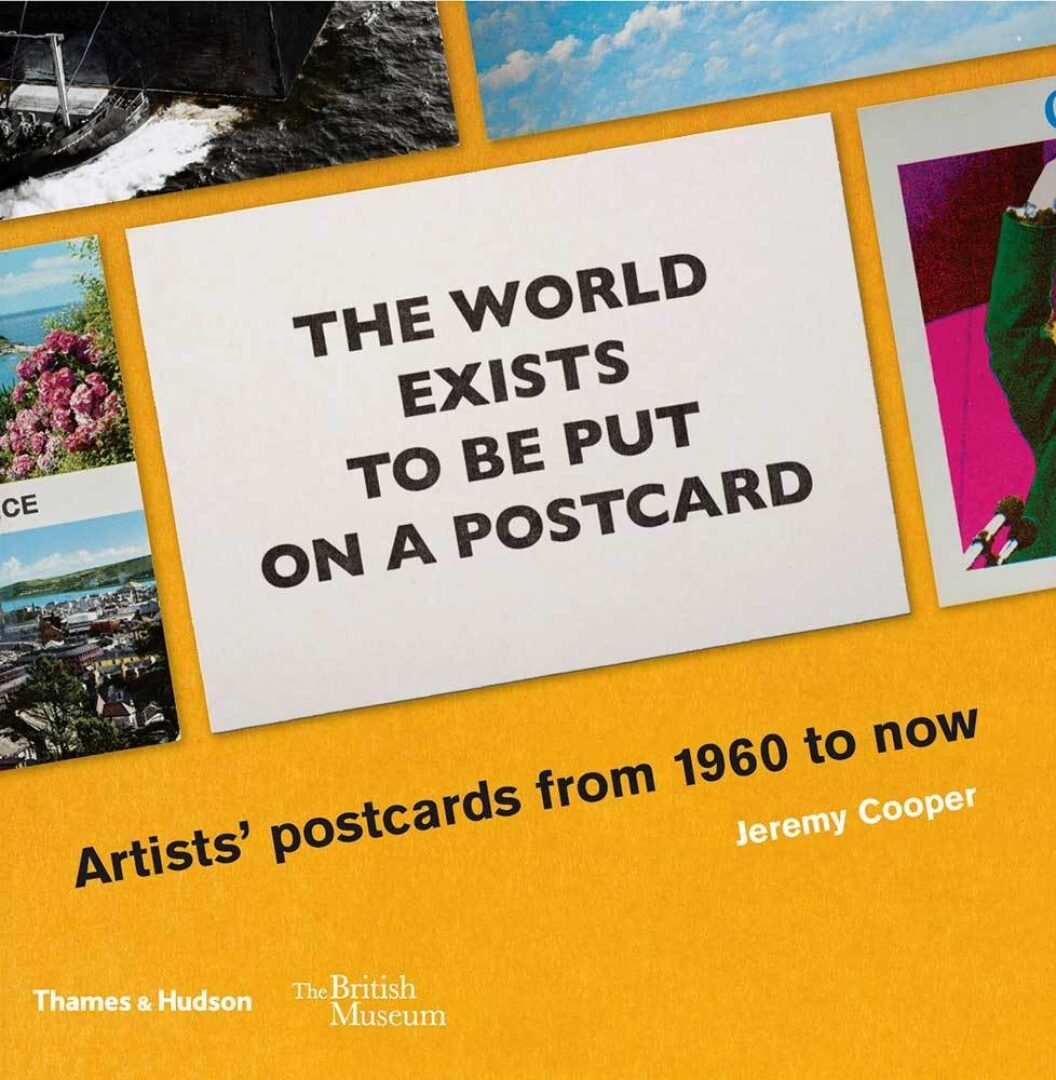 Working primarily from a small country cottage in Somerset, England, Jeremy Cooper has amassed what is probably the largest collection of contemporary artists' postcards to date. Ranging from Minimalism to the Young British Artists, from Fluxus performance invitations to fierce pussy agitprop, Cooper's collection reveals a wide cross section of contemporary art practice that is at once playful and subversive—and commonly overlooked. He recently bequeathed some of his collection to the British Museum, where an exhibition of the selection, The World Exists To Be Put On A Postcard: Artists' postcards from 1960 to now, was recently on view. An eponymous catalogue is now available, published by Thames & Hudson in collaboration with the British Museum.
In addition to his collecting, Cooper is a celebrated art historian and award-winning novelist. He spoke with me about the origins of his postcard collection, his early involvement with the Young British Artists, and the ethics that guide his many pursuits.
—Spencer Everett
Spencer Everett First things first: What interests you about artists' postcards?

Jeremy Cooper So many things: their visual adventurousness, on the back as well as the front; historical record; the fact that invitation postcards were sent free, without an envelope, through the ordinary post; and, in the past, postcards were a familiar, egalitarian medium.
SE Aside from affordability, what qualities do you find particularly important, irreplaceable?
JC My own main attraction to artists' postcards is visual. I love the way the best of them look. For me it all always begins and ends with looking, with the unmediated visual response, regardless of art history, political theory, and the rest. Knowledge is overrated and the eye's power in danger of being dished in the digital age.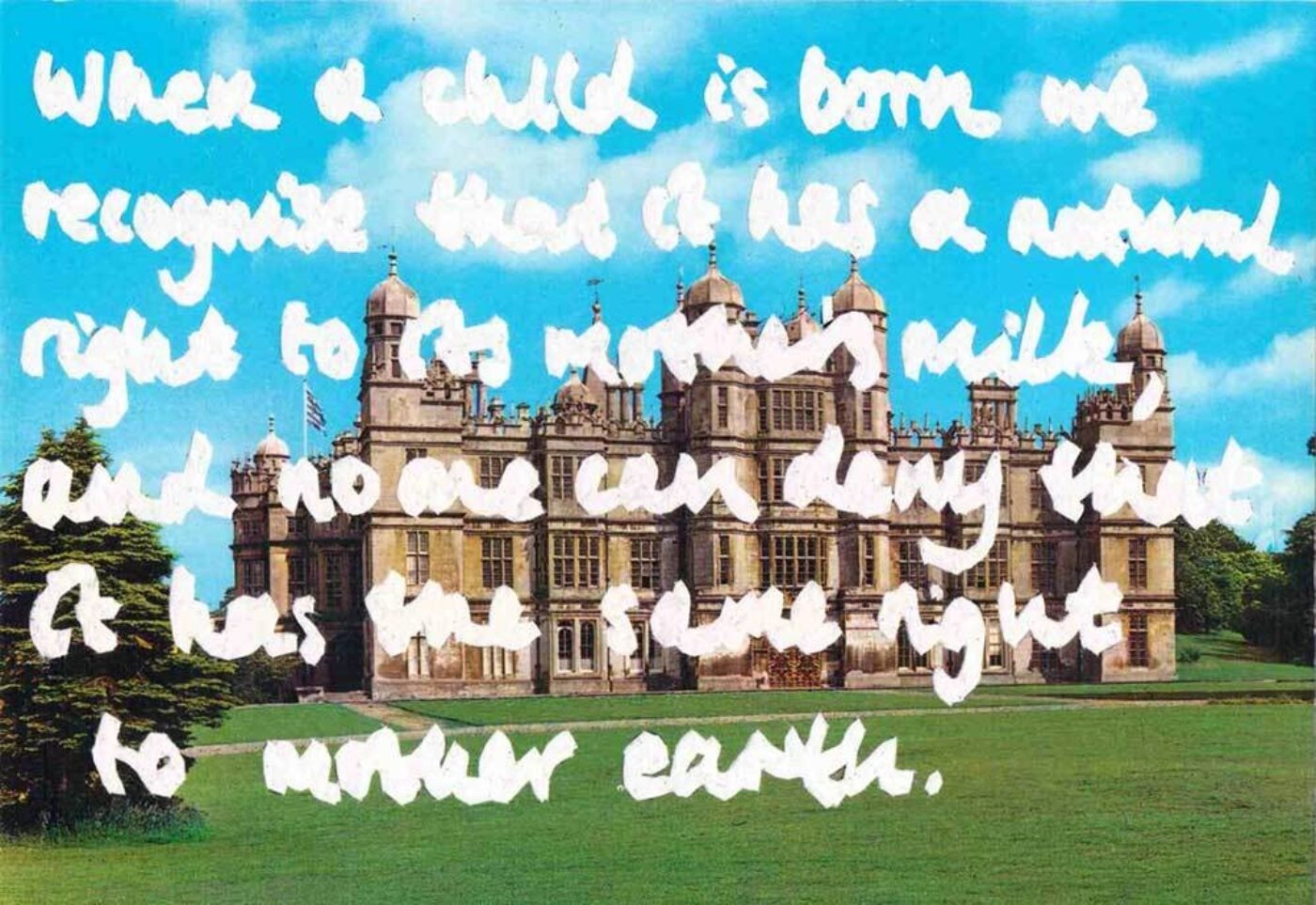 SE There's so much talk today about curators—including archivists. How do you consider your role as a collector, and, inevitably, its extension toward curation?
JC I am resistant to labeling and role definition, such as "curator" or even "collector." My gathering of these artists' postcards began as an exploration, in a small way, of what at the time was not even considered a subject. The scale and pace quickened when the British Museum's Curator of Contemporary Prints and Drawings, Stephen Coppel, expressed his keen interest.
SE So what guided your process from there?
JC An important thing to me was the art historical unearthing of the work, which turned out to be of low enough value for me to buy it myself and donate all the exhibited work to the museum. I do not see myself as a collector of anything, as I'm not aiming for any sense of definitive completion, nor indeed need to establish possessive ownership. In all cases, these are simply things I enjoy having around me for however long they are here, to see and handle and begin to understand.
SE Of all the work you've bequeathed to the British Museum, what's something you've decided to keep at home?
JC The British Museum gift is of about one thousand postcards. Of the seven thousand or so others which I've kept, hundreds appeal to me. If I were to choose one it would probably be a composite piece of four cards by Ruth Ewan, The Right of Property in Land (2013). The cut-out words running across these four found 1960s postcards of English country houses are a quotation from the introduction to William Ogilvie's radical Essay on the Right of Property in Land (1782). Ewan is an admired young artist whose work I know well and like a lot, a committed socialist, antagonistic to the conventional art market. She writes of the use in her work of everyday material: "In basic terms, I am interested in viewing history not as remote past but as alive and potentially relevant to the present; in seeing how ideas circulate through 'unofficial' channels."
SE You also collect popular/commercial postcards, and have exhibited them in restaurants and cafés. What's your interest in these other postcard ventures?
JC Since boyhood I have regularly bought and sent new commercial postcards, and, regretting the absence of remembered favorites, from 1984 onward I bought at least two examples of each postcard I liked, always keeping one in a safe place of storage. Toward 2008 I decided to install sections of these stored cards in different working cafés in London.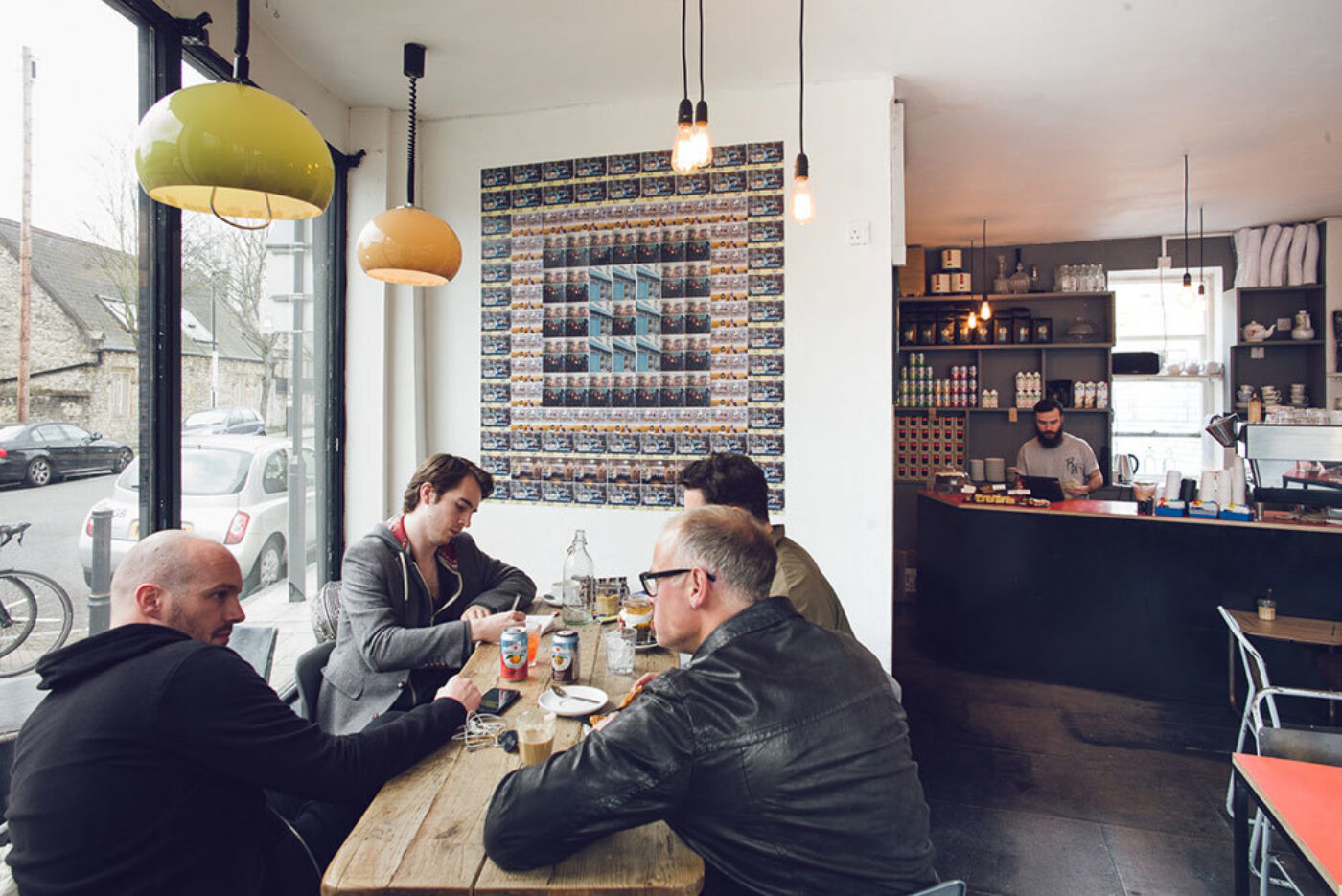 SE It must be really different assembling work for cafés, versus a huge institution like the British Museum.
JC The installations were composed as decoration, for the enjoyment of the café owners and their customers, not as art objects, neither the individual mint postcards nor the designs for their display, however meticulously patterned and architecturally precise these might be.
SE There's so much playfulness and humor in the catalogue. Levity figures so prominently in British political-activist art, perhaps especially through postcards.
JC Some of the most subversively humorous and visually sophisticated British postcards of the last fifty years are designed and printed by artists operating their own private presses, notably Ian Hamilton Finlay, Stuart Mills, Simon Cutts, and John Bevis. I am still OK—A postcard from On Kawara (1992), [Excuse Me]—A postcard from Lawrence Weiner (1992), and You haven't changed a bit—A postcard to Cindy Sherman (1995) are three of the cards which Bevis self-published at his Coalport Press.
SE In the 1970s you were working as a decorative arts expert and auctioneer at Sotheby's. How did you become involved with the Young British Artists?
JC In 1985 I bought, for only £65,000, the freehold of an empty four-floor Victorian furniture factory in semi-derelict Shoreditch, making a home for myself there. When, in the early 1990s, young artists also found their way to these cheap spaces and began to mount street events, I became involved, particularly with the to-be-YBAs Gavin Turk, Tracey Emin, Gary Hume, and Tim Noble and Sue Webster, all of whom lived around the corner.
SE Most if not all the artists featured in the catalogue work primarily outside of postcards—as performance artists, sculptors, etc. Do you think postcards thrive on their peripheral relationship to other media?
JC The use of postcards by artists is invariably subversive, in subject matter and/or style; they are a form of liberation from the strictures of an artist's own established manner and of the market place. Given the quality and creativity of some postcard work, examples are likely to make their way into influential public and private collections. If artists' postcards, in their execution and distribution, one day become part of the conventional marketplace, however, they will inevitably cease to be inventive, affordable, available-to-all objects of fascination, their freedom hijacked by the establishment.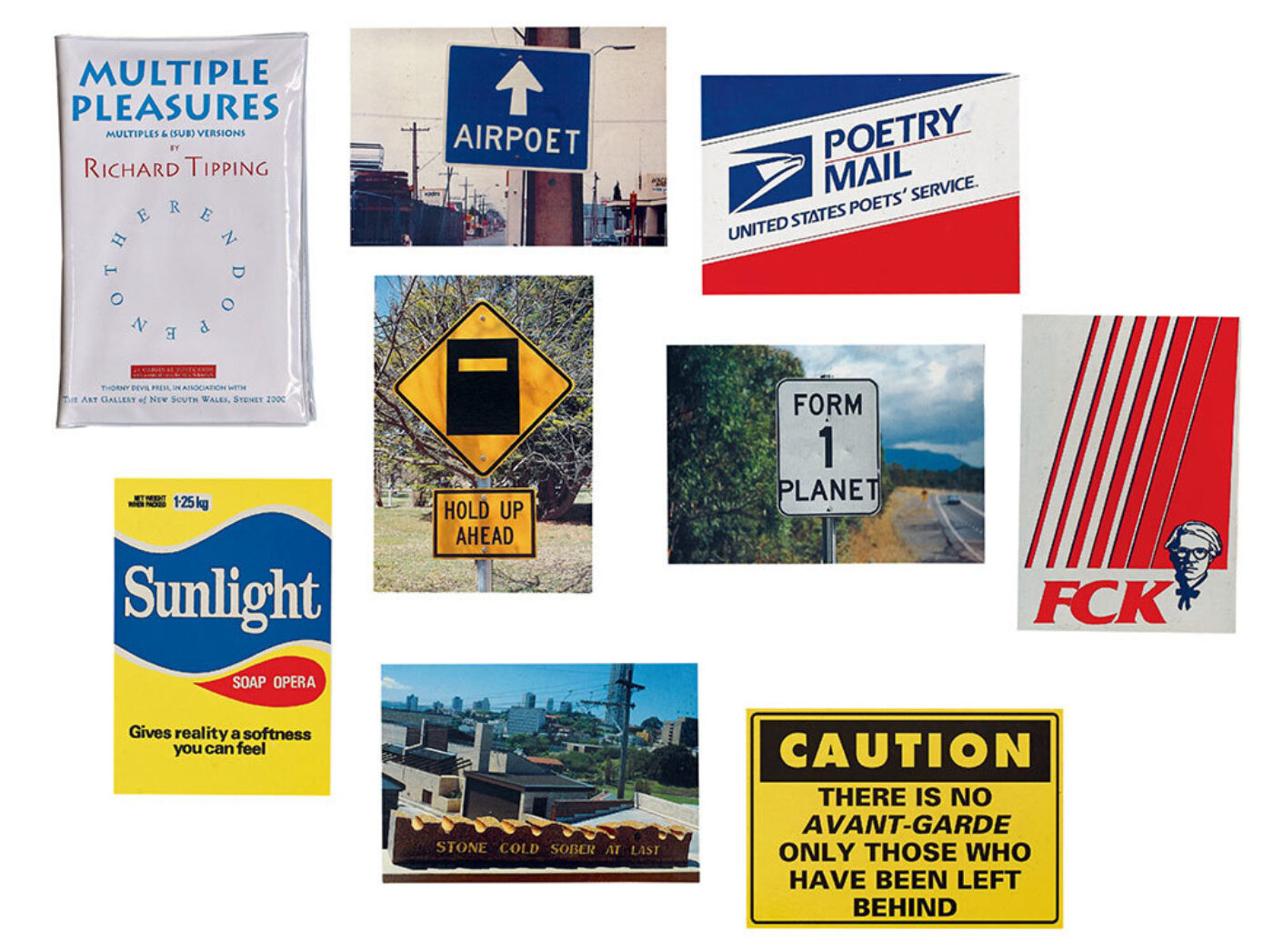 SE How, generally, did you come to know about these postcards in the first place? Even postcards by the most famous artists seem obscure, and in those cases further obscured by their more "major" works.
JC Most worthwhile things happen, in my experience, through sustained, specific looking over many years. Inner commitment is an essential condition for creative discovery. As the novelist and filmmaker B. S. Johnson wrote in Aren't You Rather Young to be Writing Your Memoirs? published in 1973, the year of his suicide: "There are not many who are writing as though it mattered, as though they meant it, as though they meant it to matter."
The vital impetus to my exploration of artists' postcards came from contact with the late Steven Leiber in San Francisco, then the leading dealer in artists' ephemera, including postcards. Leiber wrote in response to my request for advice to say that I appeared to exclude what he considered to be the principle area of expression in artists' postcards: the single sheet, open-posted exhibition invitation. This remark lead me to search out some wonderful things, confirmed on reading Carl Andre's remark about invitation postcards in an interview of 2002: "I have always liked the postcard form. The date and place of a show takes up very little space so I have usually used the rest for an image or a text related to the show. I have never used an image of the work itself, or very seldom."
SE You lifted the title of the exhibition and its accompanying book from a Simon Cutts postcard. What does the statement, "The World Exists To Be Put On A Postcard" mean to you?
JC My pleasure in these postcards by Cutts is as a group rather than individually, and, more widely, as a representation of his wonderfully independent body of work designed and printed by him since the early 1970s and continuing today. There's The Postcard is a Public Work of Art, which I used for a previous show, and The Postcard is Always Innocent, which Cutts made in 2017 and dedicated to me. The meaning to me of these postcards is him.
Jeremy Cooper's The World Exists To Be Put On A Postcard: Artists' postcards from 1960 to now is available from Thames & Hudson.
Spencer Everett is a poet based in New York. His work has appeared in Fence, The Brooklyn Rail, Whitehot Magazine, and Avidly (Los Angeles Review of Books), among others.