A poignant vision of our country from the great American photographer Edward Weston is on view now at the Museum of Fine Arts, Boston.

Discover MFA Programs in Art and Writing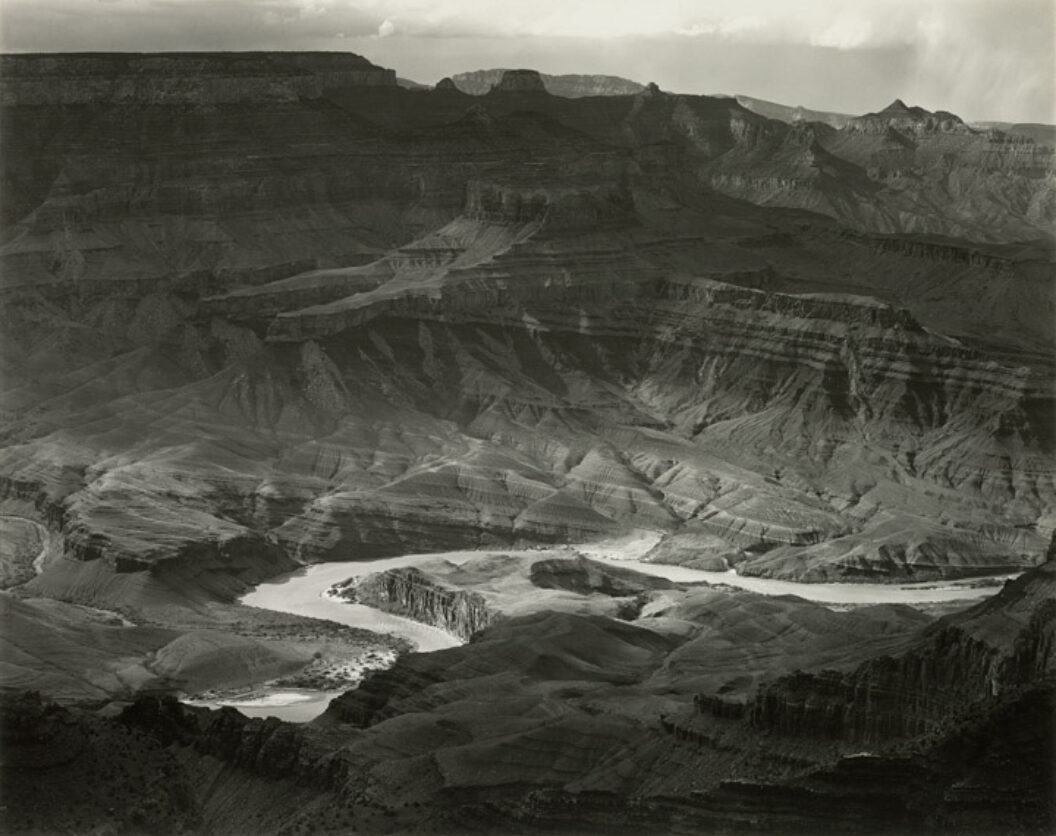 I am finding things out about America. I am reading old books about it and looking at old photographs and remembering the memories of my grandparents.
The photographs come from a series by Edward Weston used to illustrate an edition of Leaves of Grass. Today they fill up a single gallery at the Museum of Fine Arts, Boston, where they will be on display through the end of the year. These photographs show an America that is, like Whitman's, not haunted by its past but given form by it in surprising and unsettling ways.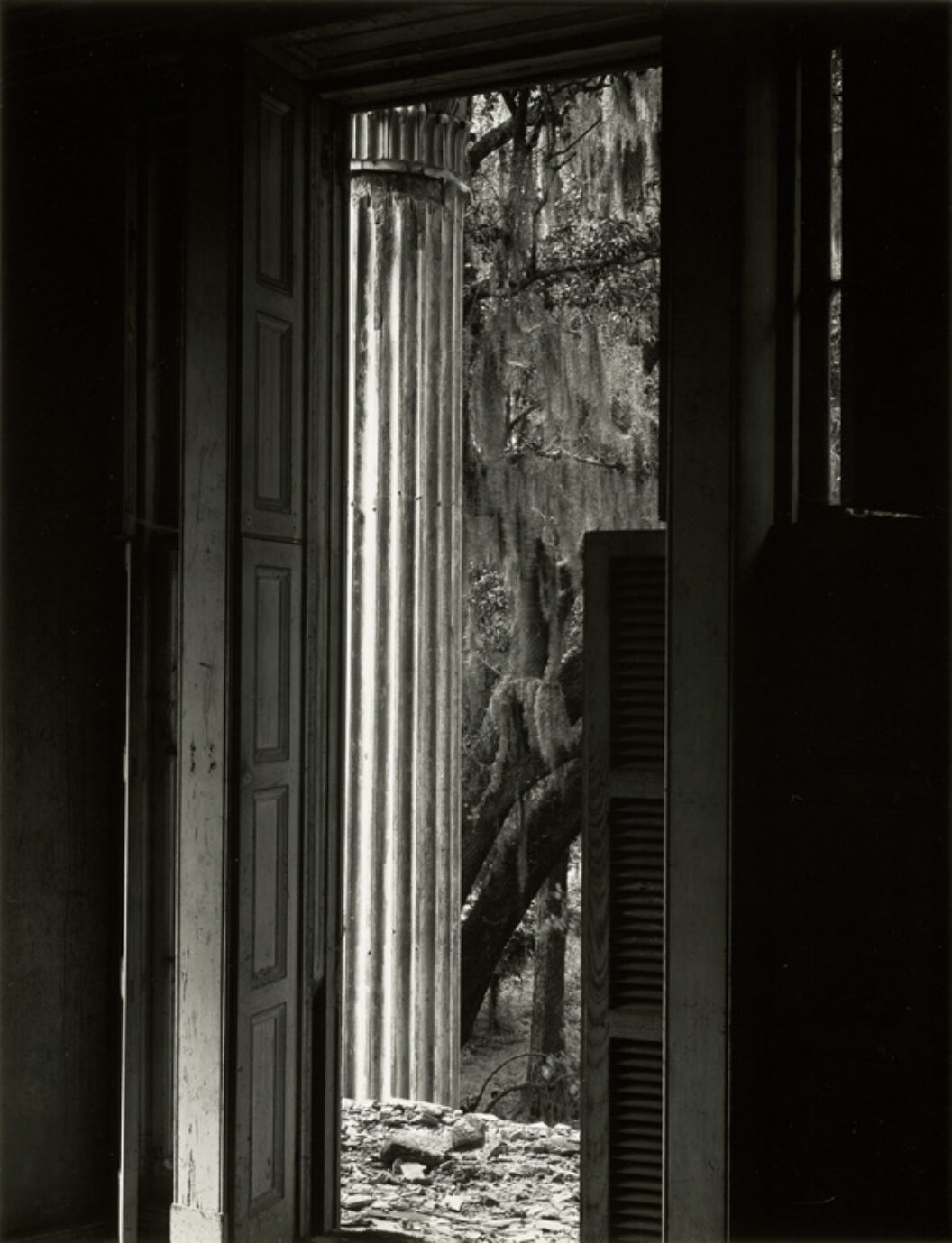 Leaves of Grass does not open with the lyrical "I celebrate myself" but with a prose introduction, with a statement and an image: "America does not repel the past," the poet proclaims, before painting a scene of a corpse being taken from a house, "slowly borne from the eating and sleeping rooms…wait[ing] a little while in the door." Death quickly gives rise to new life.
That same generational drama plays out in Weston's photographs of factories and churches and vast empty spaces. Weston, however, is not as quick as Whitman to be rid of the past. For Weston, history persists. And so he gives us the crumbling old-world cemeteries of the South, one filled with seashell offerings, another with crutches and prosthetics (Girod Cemetery, New Orleans; St. Roch Cemetery, New Orleans, Louisiana)—or an austere Yankee cemetery, its paper-thin headstones covered with words (Gravestones, Old Deerfield, Massachusetts). He takes us inside the studio of William Edmondson, a self-taught African American artist whose soft lime gravestones crowned with doves and looping, irregular arches. In Edmondson, Weston saw an image of himself: a keeper and custodian of the past, its relics and monuments scattered here and there around him.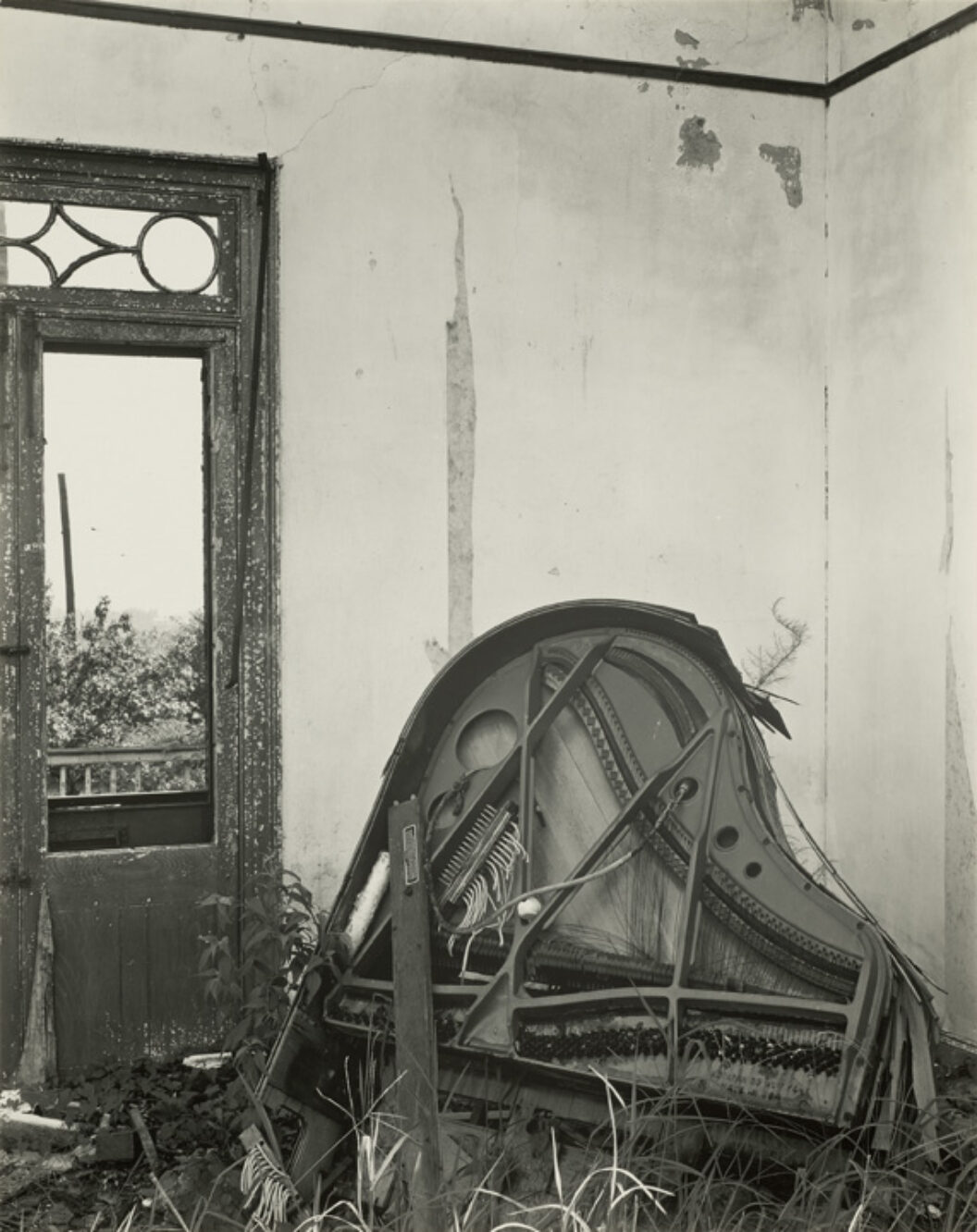 Edmondson's studio is in Nashville. Further south, several old plantations sit empty and overgrown like abandoned cars—hulking and ludicrous and criminal, the fields spread out just beyond the big house. In one of the houses, Weston documents the ravages of time and weather on a piano (Meraux Plantation House, Louisiana). In a dooryard on St. Simons Island stands Bessie Jones, a popular singer of slave songs, wearing an apron and headwrap (Bessie Jones, St. Simons Island). The island was famous for its cotton production and for a story about a ship full of slaves who, when they landed, marched straight off the deck into the water to drown, dragged down by the weight of their chains. Jones reanimates this tragic history in her songs.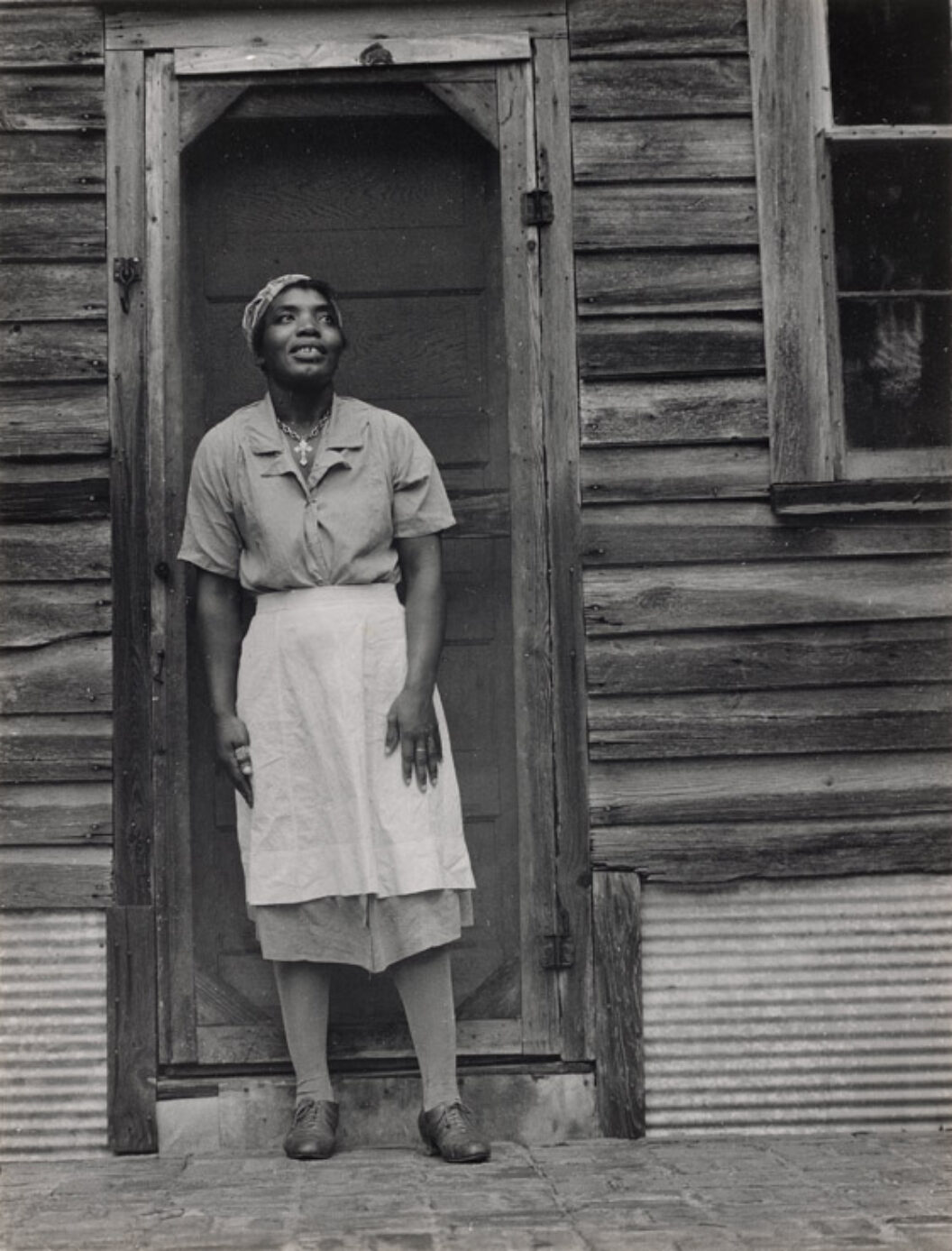 These are photographs from the past, but they are also photographs of our peculiar relationship to the past: our various attempts to honor it, ignore it, pretend that it isn't always about us. It is, though, like the sand on which Weston's wife Charis stands (Charis and Our Camp, Galveston, Texas) or like Whitman who says near the end of his most famous poem, "If you want me again look for me under your bootsoles."
In "Song of Myself," the poet becomes the grass that he loves, a figure receding only to resurface, here and also up ahead, "stop[ping] somewhere waiting for you." In the photographs for Leaves of Grass, Weston documents the struggle of the past becoming the present, asking what survives, and in what form, and to what effect. Nowhere is that struggle more apparent than in his photographs of the American West, of the Boulder (now Hoover) Dam and of the sad handmade crosses outside an Indian church and the church's low-ceilinged interior (Yaqui Indian Church, Arizona). Between these two groups of photographs is an iconic photograph of a huge rock poised, incredibly, on one of its corners. How precarious is our hold on this land, on this life! How violent are its—and our—transformations.
Geoffrey Hilsabeck is the author of the chapbooks The Keepers of Secrets (Kenyon Review) and Vaudeville (The Song Cave). His work has appeared in various publications, including 6×6 (Ugly Duckling Presse), We Are So Happy to Know Something, and on NPR's Day to Day. He lives in Somerville, MA.