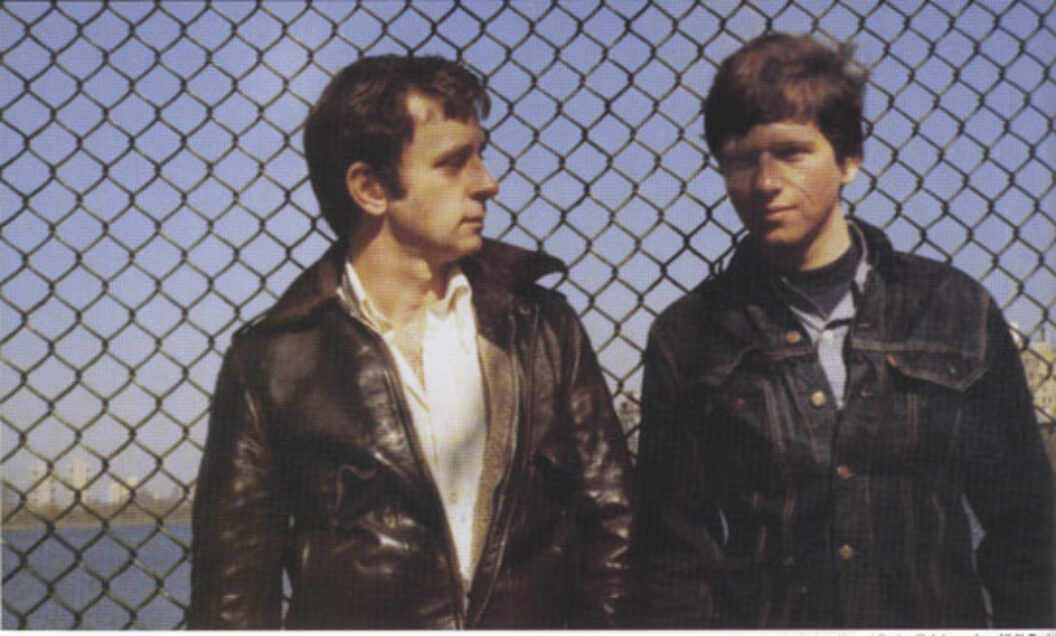 My nephew, Keith Fleming, has just published his memoir, The Boy With the Thorn in His Side(Morrow), a book in which I appear as myself, under my own name. I was both curious and fearful about what he'd come up with—curious, since he lived with me when he was a teenager in the mid-1970s, and fearful, because, well, you'd be sure to wonder how you'd come out in someone else's book.
Of course I should be the last one to complain about how anyone treats me in print since I've written little other than autobiographical fiction in the last 25 years. My trilogy of novels (A Boy's Own Story, The Beautiful Room is Empty, and The Farewell Symphony) contains portraits of family members and friends, and my depictions have sometimes caused strains in my relationships, to say the very least.
My nephew himself has appeared twice in novels of mine, in Caracole and The Farewell Symphony, and though I thought the portrayals were sympathetic and admiring, he was deeply disappointed by them. Mainly, I gather, because I did not show the strong intellectual bonds that linked us then and now, despite our 20-year age difference (he was 16 and I 36 when he moved in with me in New York in 1976.)
I suppose that in none of my books have I made very much out of intellectual camaraderie, a kind of friendship that, in my experience, seldom springs up even between two professional thinkers, academics or artists, who usually prefer complaining about their colleagues or book contracts and speculating about which men or women might be makeable rather than discussing ideas. Or maybe I'm just instinctively secretive about my insights or theories; one of my friends once said to me, "You'll tell anyone anything about your sex life, but the life of your mind is a closely guarded secret." Maybe he'd be surprised by how little of that life goes on at all.
In any event, I related to my nephew mainly as a responsibility, a trust, a duty, rather than as a buddy, intellectual or otherwise.
My nephew, my sister's son, had grown up in Evanston, Illinois in a thoroughly conventional way—at least for the first dozen years. The oldest of three children, Keith was a good baseball player, an excellent student, a popular kid. Then my sister started to drink, to have mental breakdowns, and she even attempted suicide twice. She was confused by her lesbian feelings—feelings directed to the flattered but thoroughly straight neighbor lady and toward other women she met at the PTA or at Little League games. Then my sister and her husband had a difficult divorce; my sister neglected her children in the midst of her inner turmoil, and she enrolled Keith at a Maoist school where the kids voted that math should not be taught and where the Little Red Book was read faithfully every morning. When the three children finally decided they'd rather live with their father and his new wife, Keith had a hard time returning to the normal world. To make things worse, he'd developed a terrible case of acne, which he tried to treat himself in long, disfiguring sessions before the basement mirror.
When Keith fought with his new stepmother repeatedly, his father decided to send Keith to a hospital for psychiatric surveillance—a form of superior babysitting in the suburbs in the days when insurance policies still picked up the tab. He spent the whole year of 1975 in one hospital or another, eventually coming under the supervision of a sadistic psychiatrist.
In the rushed, sybaritic inconsequence of my New York gay life in the 1970s I scarcely paid attention to these dour happenings on the North Shore of Chicago. But when I was able to focus long enough to take them in, I was appalled. After all, when I'd been a teenager back in Chicago a shrink had declared me "unsalvageable" (because of my homosexuality) and had recommended that my parents commit me "and throw away the key." Later I was analyzed by a shrink who could scarcely remember my name, but who promised to "cure" me of homosexuality—all that in the late 1950s, before anyone knew how to defend his gayness as a legitimate part of the human spectrum of sexuality.
I sympathized with my nephew and was determined to help him. My sister signed a "release order," which meant that Keith would be released from the mental hospital into her custody, unless her ex-husband contested the move and called for a sanity trial. My sister and I both counted on her ex-husband's fundamental passivity—which turned out to be a right hunch. The boy was released, and, blinking and disoriented, he was sent along on a plane to New York.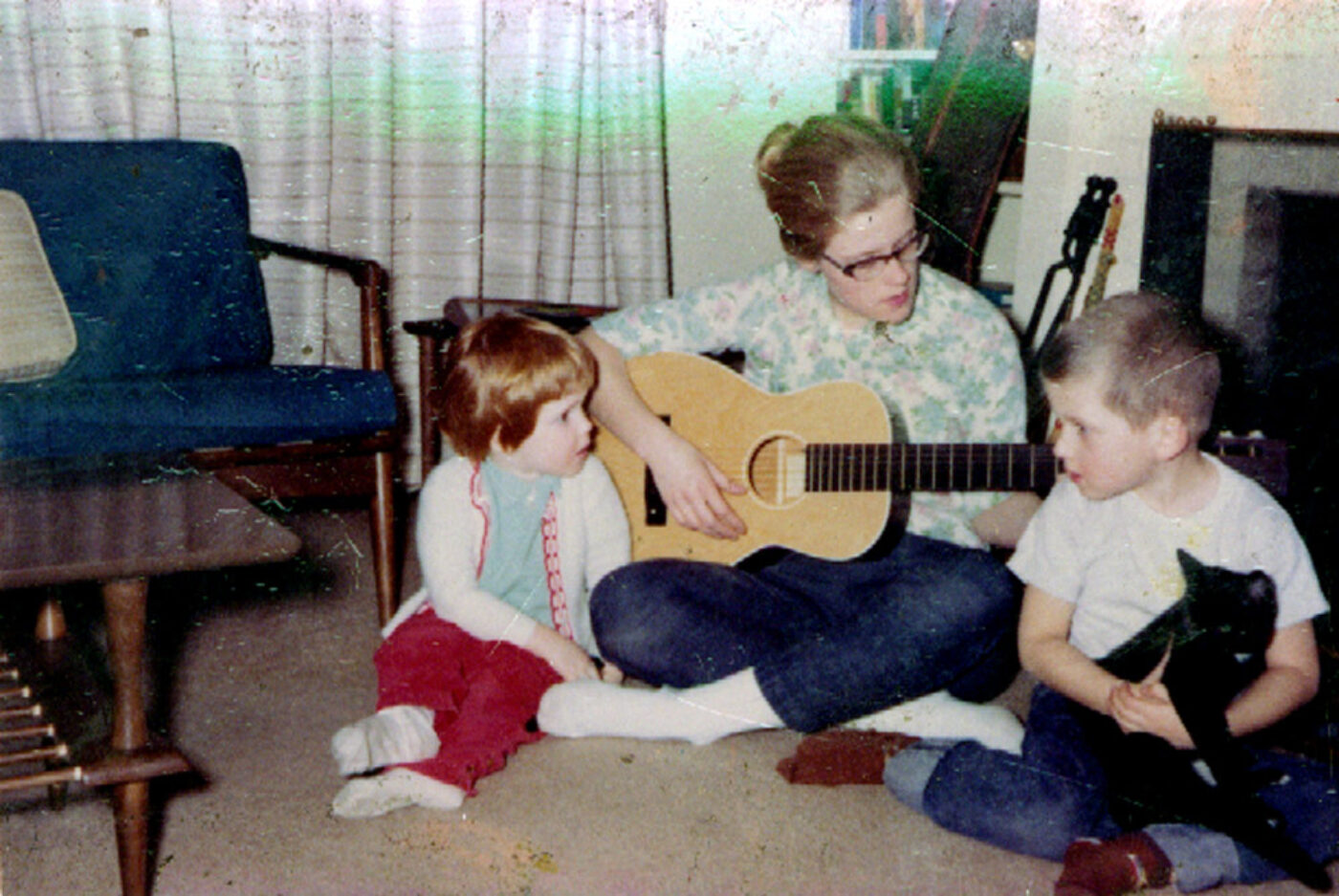 I hadn't seen him for years. The minute I looked at him I realized what his problem was—the horrible, oozing, quilted acne on his face. How could anyone have missed it? Why hadn't the mental hospital at least treated his skin, the one useful cure they might have worked?
I sent Keith to a dermatologist, enrolled him in private school, bought him new clothes, and indoctrinated him with all my silly, snobbish New York ideas about how to behave. Now, when I read his superb, concise, and deeply felt memoir, I realize that what he was craving was more time with me, but I was afraid of losing my authority over him if I fraternized with him too much. He was someone who had treated his father's rules with scorn, and I wanted to be seen by him not as a dreary, traditional father but as an older, wiser, but also fun uncle. Finding the exact point on the proximity-distance chart was one of my half-formed goals. I realized that adolescents scarcely know what they think about anything, but that they long to be cool, and will emulate anyone who strikes them as cool.
Keith's account of his childhood and youth isn't at all literary in the sense of fussy or preening, but in its simple language and narrative flow and concentration it reveals a mature understanding of the memoir form. And it attests to his years of wide reading. In the pages ofThe Boy With the Thorn in his Side I can detect the influence of Nabokov (his favorite author—and one of mine) as well as of Tolstoy (whose Childhood, Boyhood and Youth is as much fiction as memoir but whose astounding visual sense must have inspired his diamond-hard clarity of detail). Maybe his assimilation of these literary influences is what makes Keith's memoir crisp, focused, and never self-pitying.
By 1976—just seven years after Stonewall and the beginning of gay liberation—I'd only just begun to accept my homosexuality. I wasn't about to give up my sex life, but I certainly didn't think my Greenwich Village promiscuity and freelance bohemianism could serve as a model for an impressionable teen. I flew into a rage when gay friends who dropped in made saucy remarks to my nephew, as if he were especially susceptible to the "family taint." I knew that Keith's father feared that I'd turn his kid queer, and I was determined that no one would be allowed to tamper with the delicate mechanism of this youngster's sexuality. Neither my roommate nor I ever appeared naked before Keith, though I'm sure a straight uncle would have had no such scruples. Both my roommate and I had plenty of tricks and lovers coming in the house, but we never embraced them in front of my nephew.
My life changed radically. I had to take on more and more freelance work in order to meet my expenses, which quadrupled. I even became—for three months—the public relations director of a major chemical company, which in the mid-1970s was a profoundly homophobic work environment. I was saved from that nightmare assignment when I got a lucrative contract to coauthor The Joy of Gay Sex with Dr. Charles Silverstein. (The book was a rush job; here I was at home, getting hornier and hornier writing about every conceivable sex position and experience, but too busy to actually have sex with another human being.)
My expenses mounted still higher when my nephew's 14-year-old Mexican girlfriend, Laura, whom he'd met in the mental hospital, ran away from the Chicago convent where the evil psychiatrist had condemned her, and joined us in New York. I was certain I would be breaking at least ten federal laws if I harbored her in my apartment, so I subletted an apartment from a woman friend in the Village and put the kids up there. My thought was that if both these young people had rebelled against authority, I'd put them in a setting where they were their own masters—my new theory of child rearing.
It worked for my nephew, who was sufficiently Protestant and guilt-driven to study hard and take an afternoon job, but Laura soon enough dropped out of school. Despite his job and homework, my nephew read Lolita and the Abbé Prevost's Manon Lescaut, classic novels in which the title characters were the age of his girlfriend Laura—and just as sexually alluring. Keith was always reading in a highly personal, and also admirably literary way.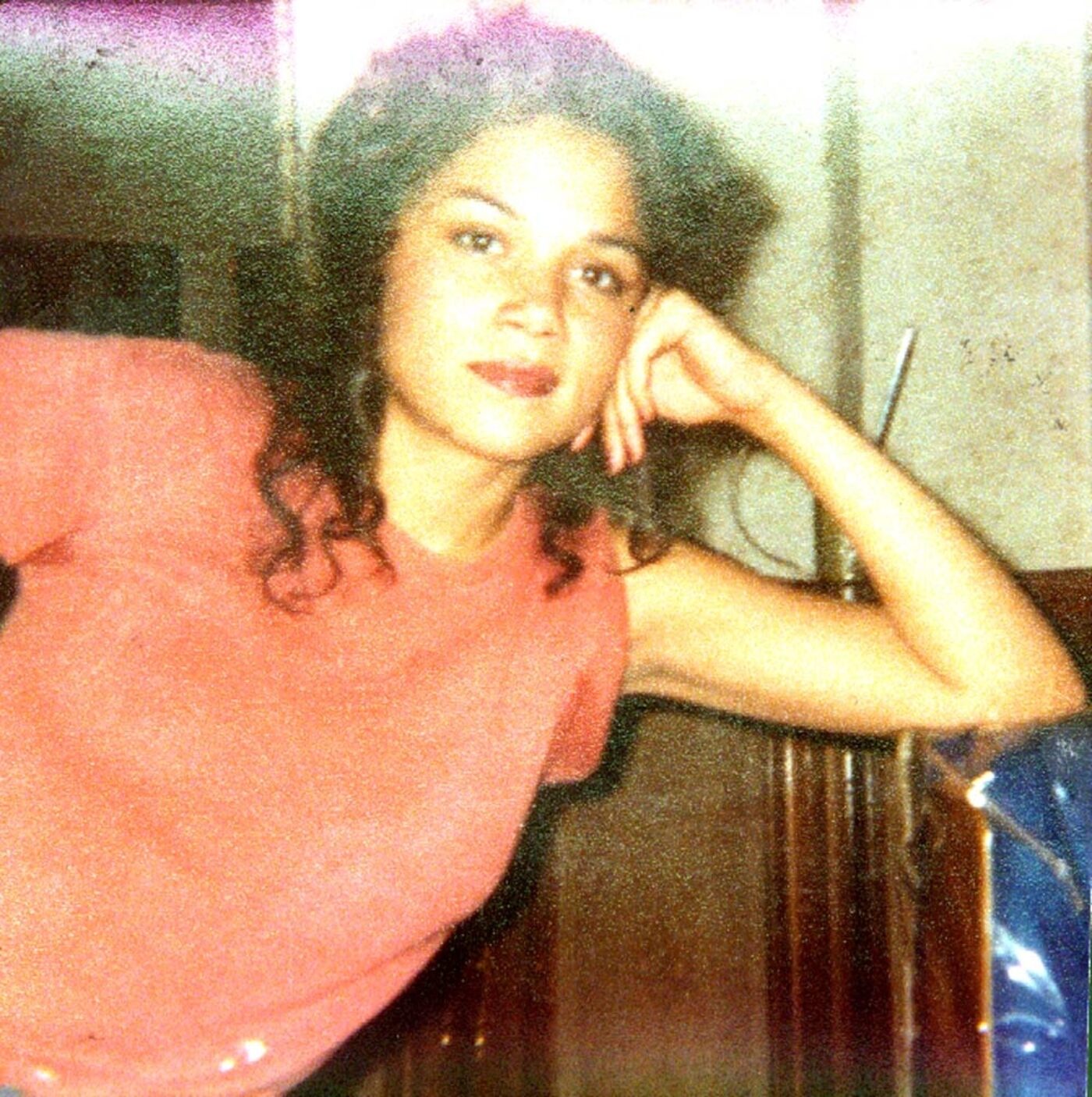 By June of 1977 Laura had decided she didn't like being a grown-up and longed for her parents. She moved back to Chicago and my nephew quickly followed. Though he'd become much better looking now that his acne had cleared up, he feared he'd never find another girlfriend, at least not one so beautiful and sexually generous, and so he followed Laura.
After one or two hitches my nephew graduated from high school and entered the University of Chicago, where he edited the Chicago Literary Review. Between the ages of 22 and 30 he played guitar and sang and composed with two groups. Later he worked for the New York Review of Books as editor Robert Silver's assistant. He met a Japanese woman on the Staten Island ferry, married her, and moved to Tokyo, taught English there—until his marriage blew up and he called on me once again. I was teaching at Brown University in Providence, Rhode Island. He lived with me and my boyfriend for a month or two, then found his own place and rebuilt his life. In Japan he'd written a first novel, My Life in the Basement, which never found a publisher. In Providence he began a biography of me and wrote 65,000 words about my youth. Though he has abandoned this project (at least for the moment), his understanding of his uncle's and mother's childhood gave him several insights that helped him write The Boy with the Thorn in His Side.
The book is a real breakthrough for him, artistically and professionally. A chapter has already been published in Granta and picked up and reprinted in the Guardian in London. For him, it was a way of telling the story of his boyhood and youth from his own point of view; as he told me, "Since the experience of living in New York meant so much more to me than it did to you—and since I remember it so much more vividly—it was always more my story to tell than yours." Of course I figure only in one part of the book; most of it is devoted to his conflicts with his parents, his education with the Maoists, and his harrowing experiences in the bughouse. It is a gripping story, and he tells it compellingly.
Originally published in
Featuring interviews with Om Puri, Uncle Mame, Donald Baechler, Monique Prieto, Aleksandar Hemon, Paul Beatty, Arthur C. Danto, Julien Temple, and Miriam Makeba.