Un/Official: The Study of Kabakov at Edelman Arts by Kevin Kinsella
Kevin Kinsella on the dark tensions within Ilya Kabakov's work—and the political implications of the artist's apolitical approach.

Discover MFA Programs in Art and Writing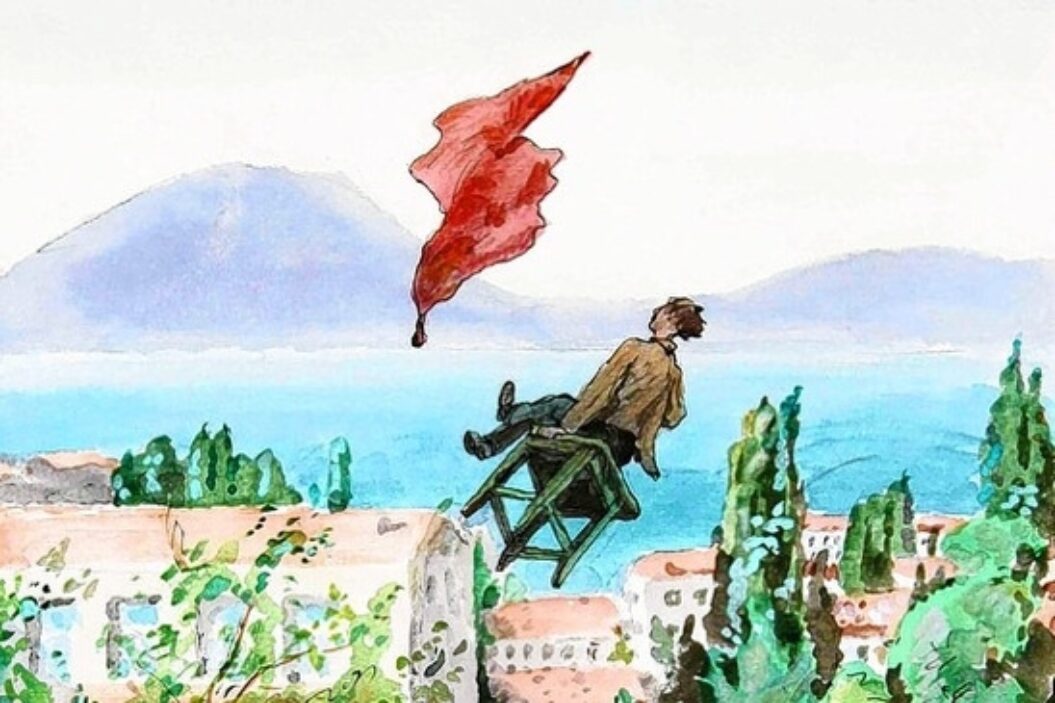 Art produced in the former Soviet Union between the years 1953 (the death of Stalin) and 1986 (the advent of Perestroika and Glasnost) that fell outside of the rubric of Socialist Realism is often crowded beneath umbrella terms like "noncomforist art," "underground art," "unofficial art"—even "dissident art." But it would be a mistake to view all art not produced with approval of the State apparatus through the same lens. Indeed, when Nikita Khrushchev denounced Stalin for his crimes at a secret speech at the Twentieth Party Congress in 1956, his Thaw introduced a liberal atmosphere to the arts, giving more freedom to create work not previously sanctioned by the State without fear of reprisal.
The surprising move turned the notion of "official art" on its head. Formally approved artists like Alexander Gerasimov, who produced Soviet Realist portraits and idealized sculptures of Lenin and Stalin, had their stamps of approval rubbed off, as pretty much everyone else got the go ahead. Artists who had been producing work in secret, now could come out of the shadows and take part in public exhibitions.
Nonetheless, the Thaw turned out to be something of a false Spring. In 1962, Khrushchev attended the now-infamous Manege exhibition at which several nonconformist artists were exhibiting. The Soviet leader, who had finally received an eyeful of this new art, got into a argument with artist Ernst Neizvestny regarding the function of art in society. Khrushchev derided Neizvestny's works as "dog shit" and asked him, "Why do you disfigure the faces of Soviet people?" Outraged by this crude assessment of his work, Neizvestny, a highly decorated war veteran, pulled off his shirt and showed Khrushchev the scars covering his back, embarrassing Khrushchev. Suddenly, the newly State-recognized artists found themselves back in the "unofficial" category and artists like Gerasimov were again in good Soviet graces.
Still, while unofficial artists could no longer hold delusions that the state would recognize their work, the climate had become open enough that a coherent organization had formed. However, it is difficult to look at the artists from this period comprising a single artistic movement, let alone a single political movement. There were so many artistic groups made of artists drawn together more so by geographic proximity than by stylistic or ideological concerns.
In the late 1960s, one such group of artists—including, among others, Erik Bulatov, Viktor Pivovrov, and Ilya Kabakov—that worked on and around Moscow's Sretensky Boulevard became a loosely associated community generally referred to as the Sretensky Boulevard Group. As most of the members of this group belonged to the Union of Moscow Graphic Artists, their official affiliation allowed them to work as book illustrators and graphic designers by day, providing them with studio space, materials, and time to work on their own projects by night.
It's easy for Westerners to look back at these artists and designate their work as anti-Soviet, particularly as their work was produced at the very height of Cold War tensions. While it's generally understood that all art possesses some political commentary, but to apply stark ideological categories in all instances would be overreaching—not to mention a pure act of politicization in itself.
In 1965, Ilya Kabakov, officially a children's book illustrator, gained intense notoriety when his Shower series was exhibited with other Soviet unofficial artists by a Communist organization in Italy. The series depicts a man standing under a shower head, but the water that comes out of it somehow avoids touching him or lands like snow on top of his head. Western critics claimed the work symbolized the lack of material resources in the Soviet Union, and Kabakov was heralded as the voice of the anti-Soviet generation. But the artist himself explained that it simply depicted an existentialist dilemma, one of a person who is forever waiting. Indeed, in a recent interview with the Daily Beast, the artist's wife, Emilia Kabakov, put it this way: "If you go looking for political meaning you can always find it. If you don't, you don't."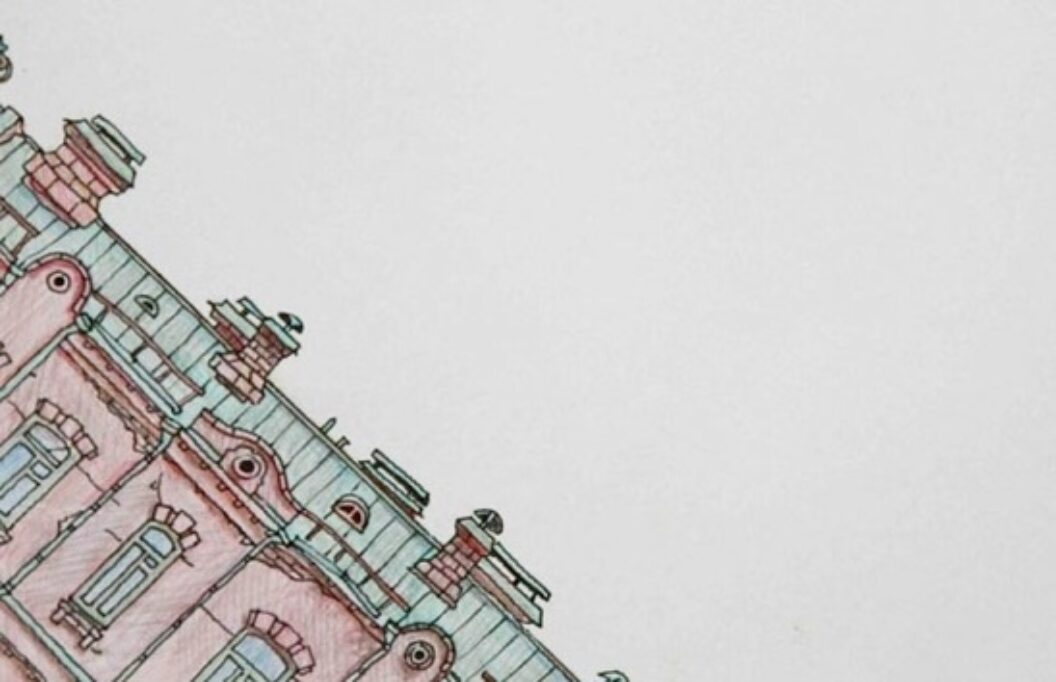 The occasion for the interview is an exhibition of her husband's rarely seen drawings from 1960 to 1985. The Studies of Kabakov exhibition at Edelman Arts in New York, which closes on December 23, marks the first time that these foundational works have been exhibited in the United States.
Generally known in this country for the large-scale public installations made with his wife, Kabakov—who was born in the Ukrainian town of Dnepropetrovsk in 1933 but now lives on Long Island—is widely recognized as one of the most important Russian artist to have emerged in the late 20th century. If his work speaks to conditions in post-Stalinist Russia, it also applies to the human condition universally. Included in the show are three albums from the 10 Characters series and a comprehensive reference library that allows for full immersion into Kabakov's complex conceptual world. Intimately scaled, the works lead the viewer through Kabakov's career as an artist and as a member of the Stretensky Boulevard Group in the 1960s to his first solo exhibition in Paris in 1985.
During the 1970s, Kabakov created the 10 Characters, a series of albums that playfully suggest ten positions from which the average Soviet—the so-called "Homo Sovieticus"—can react to their world including ten psychological attitudes, ten perspectives on emptiness, ten parodies of the aesthetic traditions through which Kabakov evolved his vocabulary and ten aspects of his own personality. The Study of Kabakov features three editions of these albums: "Sitting-In-The-Closet Primakov," "The Decorator Malygin," and "The Flying Komarov."
The influence of Kabakov's day job as a children's book illustrator is clearly evident in the drawings in The Study of Kabakov. But while they possess a children's book-like clarity and humor, there's a darker tension within the drawings. An untitled work from 1984 depicts a tiny crowned figure standing atop a giant wolf. Underneath, in Russian, it reads: "After the gift they gave him at work, he became so important, he walks around not noticing anyone, doesn't greet anyone, even if there is a woman in front of him." And the drawings from another album, "Sitting-in-the-Closet Primakov," tell a story of a frightened boy who, peering out of a dark closet at the packed apartment surrounding him, eventually flies away to freedom.
Today, Kabakov's work—as well as his wife's—is included in the permanent collections of institutions such as MOMA, the Tate, London, and the Centre Pompidou—as well the State Hermitage Museum in St. Petersburg—and you can't get more "official" than that. That is, unless you consider the case of Kabakov's colleague Neizvestny, who would eventually be commissioned to design the tomb of one Nikita Khrushchev.
The Study of Kabakov is at Edelman Arts Center through December 23.
Kevin Kinsella is a writer and translator (from Russian) living in Brooklyn. His latest book, a translation of Sasha Chernyi's Poems from Children's Island, is now available through Lightful Press.