Discover MFA Programs in Art and Writing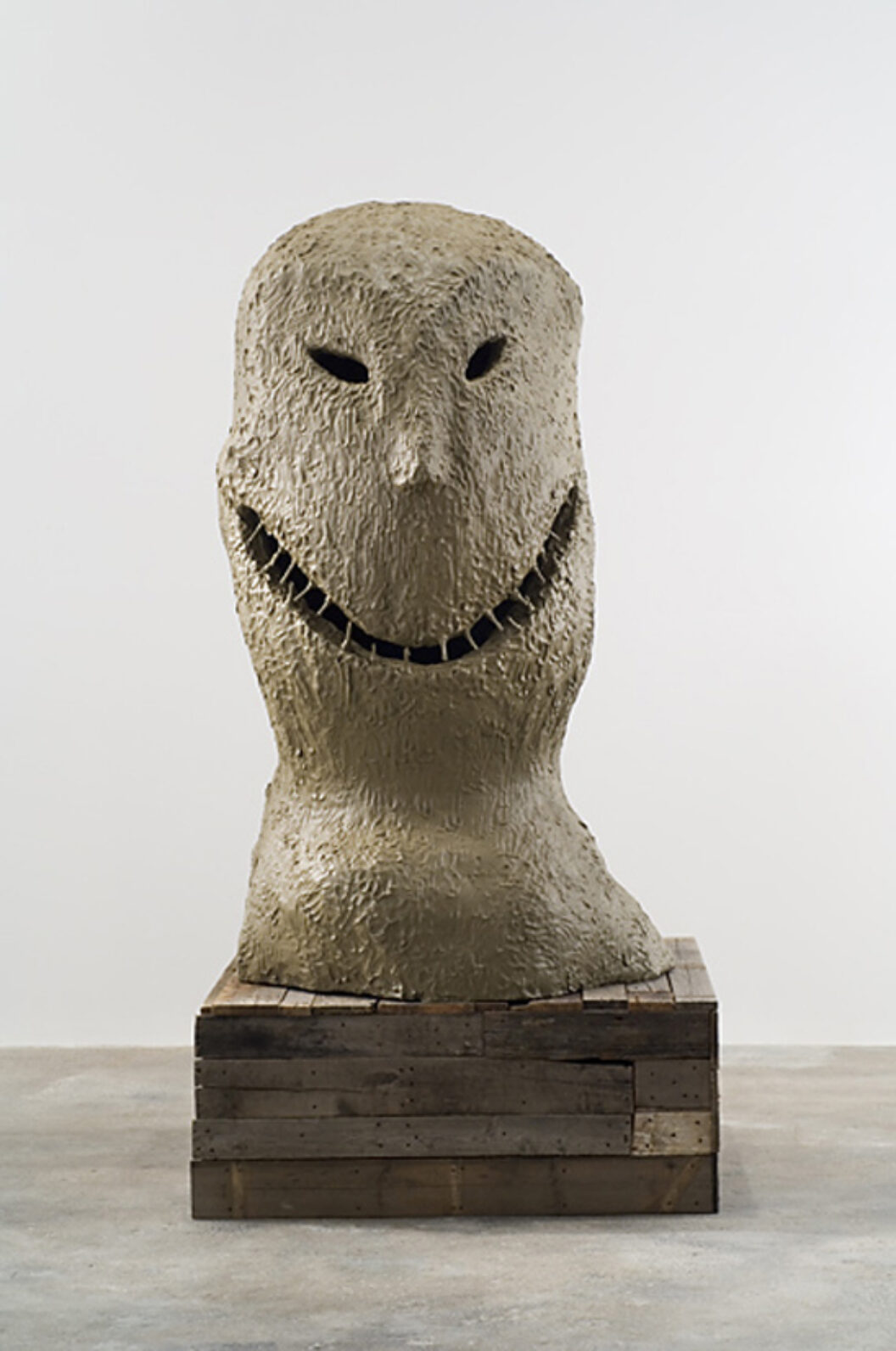 For his most recent venture "Big Mind Sky", the Swiss-born artist Ugo Rondinone packed 12 gargantuan and grotesquely grinning busts—each named after a month—into the cavernous space of Matthew Marks Gallery in New York. With bulging eyes, ripsaw teeth, tusks, and snouts that appear to be made of plasticine, their initial effect is that of seeing jack-o'-lanterns on acid, or the preparations of big head puppets for carnival.
Small paintings in graphite and white gesso on linen are hung at regular intervals on the walls of the gallery, forming a horizon line. They depict landscapes or buildings seen in different cities to which the artist has traveled, as well as objects found in his studio. Each is titled with the date the work was completed (á la On Kawara) and is installed together with poem drawings—short verses written in graphite directly on the wall.
Given the disparity of scale, subject, and aesthetics of the paintings and sculptures, one is left with the impression that they've seen a mismatched, two-person show combining the lyric and the hallucinatory. However, not knowing what to expect is exactly what one has come to expect of Rondinone.
By pairing foreign bodies, Rondinone sets in motion a game of quotes, appropriations, and references that stresses the theatricality of his vision. His determination to frustrate any effort to apprehend his work in totality appears to be symbolized by another element that makes up "Big Mind Sky:" a metal keyhole, which one can imagine as having come from an oversized old door. A current of warm air blows from the keyhole as if to indicate another space to which one may never gain access.
Saul Ostrow is Chair of Visual Arts and Technologies at the Cleveland Institute of Art and editor of the book series Critical Voices in Art, Theory and Culture. He is presently organizing the exhibition Color in 3D: Found, Readymade and Applied at the Westport Art Center in Connecticut for May 2008.
Originally published in
Featuring interviews with Joseph Bartscherer, Steve DiBenedetto, Jonathan Lethem and Lydia Millet, Zachary Lazar, Harmony Korine, Tav Falco, and Philip Seymour Hoffman.