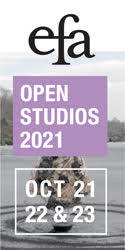 A scientific comedy about helium, buoyancy, nuclear fusion, and lighter than air travel.
Using the airship as his inspiration, Mr. Helium takes a tour through the forest of facts that fills his interior landscape. His wanderings take him from the dawn of flight to a hoedown for hydrogen atoms, pausing along the way to take a dip in Archimedes's bathtub and to smoke a floating cigar. He ends with the sad realization that his fantasy of zepplins floating slowly across the sky will remain forever a part of the unreachable past.
The Theory of Ideas
A video essay on the nature of ideas.
"Human history is in essence a history of ideas."
The Outline of History—H.G. Wells
"Now there was a mug who wouldn't recognize an idea
if it ran up and bit him."
The Big Guy—M. Panzini
Ideas, once the unattainable denizens of Plato's Realm of Forms, have over the years come to encompass everything from the theory of relativity to the long awaited better mouse trap. Magill with his usual hard-hitting and marginally factual style, takes on the giants of philosophy in a no-holds barred scramble for the meaning of Ideas.
Originally published in
Georgia Marsh, Paul Bowles, Michael McClard, Olivier Mosset & Fred Brathwaite, and Duncan Hannah. Cover by Mary Heilmann.