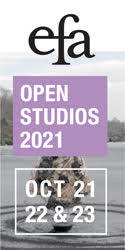 I like to think about what other people do when they're alone. This is what I would really like to know about people, but I never know how to ask. Some people try never to be alone. I once read that about Susan Sontag. That she insisted someone always be with her, when she was eating breakfast, when she was agitating around some idea. I wonder what it would have been like to be Susan Sontag. To exist, in so strong and intense of a mind, the solid outlines of her body. To photograph so definitively, as if there were such a thing as a self. A novelist friend wrote to me recently over email that she wasn't sure what she thought of Susan Sontag, because if they met, say, at a party, she wasn't sure if she would like Susan Sontag or if Susan Sontag would like her. This was obviously a hypothetical conversation, since Susan Sontag has been dead for some time. I liked thinking about that, about how my friend viewed the persona of Susan Sontag, because it was so different from how I thought of Susan Sontag. I don't think of how famous people or people I admire would view me at parties, or if they would recognize something in me if they met me, probably because I do not go to parties, and usually avoid gatherings of more than five people, unless they are at book-related gatherings I'm involved in, and then I have no choice. And if I were to think about how I conduct myself at the handful of parties that I have attended in recent years, almost always with fellow writers, I imagine I might not come off too well. I think I might come off as severe, in my dress and in my mannerisms, or if not severe, then formal, or if not formal, then not full of ease, although that's not how I think of myself, or, that's only how I think of one version of myself, the writer in public, which might be unconsciously mimicking Susan Sontag. I am actually just pretty awkward, because I do not go to many parties, and I'm usually anxious to leave. My favorite pastime at a party is studying bookshelves, to see how books are arranged, or not even that, to greet the authors on the shelves as friends. So if Susan Sontag was at party that I was also at, I would probably be more comfortable going through Against Interpretation or Under the Sign of Saturn than making small talk with Susan Sontag, for after all, you can tell a lot about a writer by how much Susan Sontag they have on their bookshelf, if they have Death Kit, have they read it. Once I think about it, making small talk with Susan Sontag sounds pretty excruciating. I am pretty sure Susan Sontag would not like me if we met at a party. Perhaps I would be anxious to perform, and to say clever things, and I would bring up Michel Leiris and Maurice Blanchot and be unsure as to pronunciation. Maybe Susan Sontag would like me. For me, I don't think it matters. I am sure I would like her, because she is Susan Sontag, and even if she was dismissive or haughty to me, or seemed paranoid and fragile, or brazen and intense, or any of all the adjectives used to describe women like Susan Sontag and even women who are not like Susan Sontag, I think I would appreciate her for it, even love her for it, and know that this was only one version of Susan Sontag, that there were other, private versions of Susan Sontag, Susan Sontag performing to an audience of one, her son or lover or whoever, reading out loud her drafted brilliance, her unbelievable brilliance, and then there is even another Susan Sontag who is completely alone, alone in her thoughts in a comfortable way, or alone in the bathtub, or alone sleeping, or alone in despair, and this, this is another Susan Sontag.
The Fourth Annual Jean Seberg International Film Festival
Over a year ago my agent forwarded me an email inviting me to sit on a panel for The Fourth Annual Jean Seberg International Film Festival and to read a new piece of writing on the life and work of Jean Seberg. The press release told me that the festival would take place in late November in her hometown of Marshalltown, Iowa. I now find myself on the Wikipedia entry for Marshalltown, Iowa. It seems like a picturesque town with a Main Street. In fact, the first European settler built a log cabin there and called it the "prettiest place in Iowa," much like, I'm imagining, Jean Seberg was also called the prettiest girl in Iowa, or at least in Marshalltown. There is an entire list on the Wikipedia page of Notable People from Marshalltown, Iowa. There are a surprising plethora of Notable People from Marshalltown, Iowa, in the fields of sports (it's a baseball town), media, civil rights, acting, and politics. I decide to look up my own hometown of Mount Prospect, Illinois, unsure if it has a Wikipedia page. I am somewhat surprised to find that there are several apparently Notable People who were born in the northwest suburb of Chicago where I grew up. A handbag designer I've never heard of who shares my initials and whose bags are bought by Paris Hilton and Jessica Alba. The TV actress Jennifer Morrison. The winner of a season of American Idol. Several athletes who played on various professional sports teams. I spend a moment thinking about the strange category of "success" and its relationship to the other category of "failure," how American these divides are, and how I'm much more compelled lately by the latter, although, one cannot be a failure if one does not have at least some image of what success should look like. And how the movement for the Notable People was one of leaving their small towns—they are notable at least in part because they have left Mount Prospect, Illinois, just as Jean Seberg is notable because she left Marshalltown, Iowa. The other day in somewhat of an existential funk I began to look up online everyone I had gone to high school with whose name I could remember, which was not many people, only to find that the great multitude of them have never left, they are all still there, or have moved on to a more upwardly mobile suburb, closer to the Woodfield Mall, like Rolling Meadows, where there's the racetrack or courthouse, or Long Grove, where there's the old-fashioned village of shops. My father, when he speaks of the kids I went to school with, always tells me how many children they have had, and if they're married, because that's his measure of success. Or, if they have become doctors or lawyers, or perhaps teachers. And yet I must go back to the initial invitation to participate in The Fourth Annual Jean Seberg International Film Festival. I should note that the letter was specific and knowledgeable about my published work, which has in fact shown an interest in Jean Seberg in the past, particularly her earlier oeuvre and iconography, her work both in Bonjour Tristesse and Breathless. I realized, reading this invitation, in fact several times, and still musing over this invitation now, that I do not know much of what came after these two films for Jean Seberg, and went then as now to her Wikipedia page. There were many points of interest that compelled me—the fact that Jean Seberg was a target of FBI surveillance, much like Marilyn Monroe, and that she was actively involved in the Black Panthers. I was also still interested in her early filmography, that she was picked as an unknown to play Joan of Arc by Otto Preminger, and that even though the film was a failure, he cast her the next year in Bonjour Tristesse. And that even though that film was also a failure, Godard then cast her in Breathless, telling her he wanted her to play the same character as in Bonjour Tristesse, that the film could start with the last shot of Preminger's film and then dissolve to a title card that read "Three Years Later." A friend of mine brought up this reference when I was speaking of what I saw as the failure of my last book, which was published several years ago. She said I could just write again some version of the same book, or with the same energy and impulse behind that book. Perhaps all of our books are like that, perhaps we keep on writing toward the same thing, perhaps they could all have a title card that dissolves to read "Three Years Later." When I received the emailed invitation to participate in The Fourth Annual Jean Seberg International Film Festival, I found it enticing, because that is the exact kind of subject matter I like to twist on about, the disappearing acts, the ellipses, the periods of invisibility we cannot know about. Although I should note, the invitation came at a strange time, as I was just, at that moment, having one of those paranoid days where I was online, noting that several authors who I knew were invited to a literary festival in Australia, including a friend, a more famous novelist. I enjoyed the voluptuousness of it, that I was not ever invited expenses paid to international literary festivals, but I was invited to an international film festival in Marshalltown, Iowa, where I would be given a $150 honorarium, but I would not have my travel and board paid for, as obviously this was a grassroots kind of effort, which I appreciated. I really almost did it. If they had paid a little more, so I didn't actually have to pay to travel to Iowa, I would have considered it more seriously. Although who am I kidding? I have canceled every event that has involved travel in the past two years, sometimes at the last minute. Was Jean Seberg blackballed by Hollywood for her support of civil rights? Is it true that the FBI's following of her was responsible for her deteriorating mental health? She is tagged on Wikipedia under "Actresses who committed suicide," "Drug-related suicides in France," and "Female suicides." In the past ten hours an editor at Wikipedia has tried to add her to the more generic and extremely eclectic "List of suicides," each entry of which contain a novel someone needs to write (Diane Arbus; Walter Benjamin; John Berryman; Seung-Hui Cho, the Virginia Tech shooter; Gilles Deleuze). Her suicide note read: "Forgive me. I can no longer live with my nerves." Her New York Times obit read: "Jean Seberg Found Dead in Paris; Actress Was Missing for 10 Days; A Life of Personal Tragedy." The Wikipedia entry for "Actresses who committed suicide" is extremely long. I feel I've tried to write an essay or poem about half of them at one time or another. Like Peg Entwistle who leapt from the H in the Hollywood sign. Is it worse, I've wondered, the tragedy of the unknown or the tragedy of the once famous. Edie Sedgwick is not listed, which I find strange. I could spend all day here. When I first received the invitation to The Fourth Annual Jean Seberg International Film Festival, I had been thinking in fact of Edie Sedgwick, of Warhol's screen test of her, like a luminous blinking statue, staring back at us. It took a while for me to get oriented and realize that I was invited to write about Jean Seberg, not Edie Sedgwick, although for sure, Edie Sedgwick was kind of playing Jean Seberg, she was consciously playing the part, just like Jean Seberg was consciously playing the part from Bonjour Tristesse in Breathless, or like Candy Darling was consciously playing the part of Kim Novak, or the cycle of Hollywood actresses on screen self-consciously mimicking the previous history, were doubles of others, like Hedy Lamarr named after Barbara La Marr, or Marilyn Monroe playing a Jean Harlow type, and on and on. I realize now writing this that I never actually replied to my invitation to The Fourth Annual Jean Seberg International Film Festival. Perhaps this will have to suffice. I appreciate the invitation, I do, I would have liked to have taken the time to think more about the life and work of Jean Seberg, I would. I was there in spirit. Yours, etc.
Kate Zambreno is the author, most recently, of Green Girl (Harper Perennial) and Heroines (Semiotext(e)'s Active Agents). Her first novel, O Fallen Angel, is being reissued by Harper Perennial in Winter 2017. She is at work on a triptych of books about time, memory, and the persistence of art. The first, Drifts, is forthcoming from Harper Perennial in 2017.
Originally published in
Featuring interviews with Ryan Trecartin, Shezad Dawood, Sadie Benning, Wendy Ewald, Trevor Paglen, Jacob Appelbaum, Ivan Vladislavić, Álvaro Enrigue, Christopher Sorrentino, Vijay Iyer, and Yorgos Lanthimos.