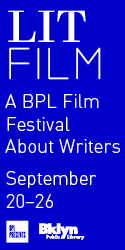 First Passport
I had a kink in my neck from looking up so long at robe-wreathed, somersaulting angels and tilted-headed Virgins giving their blessings of two raised fingers.
"Let's go up to the dome," Linda said brightly. "The guidebook says not to miss it." Even today I can say she was the prettiest girl I'd ever seen. Her brow was clear and pale, her eyes were stormy, and her bottom lip, which now hung open in expectation, was plump and divided by a perfect line down the middle, like a cherry tomato, split from overripeness.
She was 24; I was nine years older. I had been to Italy before. She had gotten her first passport to come.
"You go ahead. I'll wait for you. I'm tired."
She quickly blinked away a look of disappointment and fear. "I won't go either, then," she said.
"No. Go," I said.
We had spent every second together for days—that was the point; it was our honeymoon. How could I have driven even this tiny a wedge between us? At the height of my happiness, newly married to a beautiful girl, I remained austere, protecting that scared little self who always insists he's happier alone, who topples his castle of blocks just to be the one to do it.
Now that the wedge was in place, I couldn't take it back. I gave her a few hundred-lira coins for her to put in the box. This was before the euro. "Go on," I said, and in order to make the decision for her, I walked out into the bright piazza.
I went down the arcade, perched on a sandstone plinth, and lit a cigarette. People shopped for vegetables in the open-air market. There were the old Italians you would expect—nonne in headscarves and skirts weighing eggplants in their talons—but there were also young people in sunglasses—Italian versions of Linda and me, buying pears to eat with their lunches before returning to work. The bells rang in the tower. I chuckled to myself, imagining Linda jumping in surprise.
Just as I flicked away the butt of my second cigarette, she emerged from the church, changed. Her eyes darted around, bleary in the sunlight. She found me and came quickly down the arcade. She listed to the side as she walked in light, then shadow, then light, then shadow. Her arms were folded tight as if she were cold, or unclothed and ashamed of her breasts. I wondered if some Italian playboy had propositioned her, or if some old man—a guard in the tower, perhaps—had touched her.
"Are you all right?"
She nodded.
"Linda, what is it?"
"I'm fine. Let's go." She directed her words over my shoulder and tilted her forehead toward me ever so slightly to shelter her eyes. This is how she would speak to my lawyer in meetings, when we negotiated the custody of our son ten years later. By that point, she wouldn't even acknowledge my presence, her devotion had been so abused.
I took her delicately boned elbow as we walked, and she softened. I still wondered if something bad had happened. "Well, tell me," I said cheerfully. "How was it up there?"
At last her eyes met mine and allowed a flash of wonder. She had just taken in something utterly new to her, magical, breathtaking, dreamlike—bells, angels, orchard-patterned countryside—how could I know? I wasn't there.
Smear the Deer
In a caravan of station wagons, the neighborhood moms took us kids up Fallon Hill to watch the harvest moon rise, but by the time we got there the only thing to see was a glowing, snowy mountain range which was really a bank of clouds on the horizon. Up and down the hill we chased each other, half-flying. Our shoes only grazed the wet grass, propelling us down toward the row of shaggy trolls who stood protecting the wizard-pines. I had worn a sweater, so my mom put my jacket on Ricky, where it took on a life of its own, bouncing around his form. He looked like a little magician with big folded cuffs at the sleeve. He tripped and rolled but always got up and ran again.
"Bats!" screamed Maddie, one of only two girls among us. I had seen them, but I thought they were some sort of crazily flitting night swallows. "Vampires!"
We played tag. We barely knew who was It, couldn't tell kid from kid except Tony's sister Kathy, whose white-blond hair glowed blue in the dark. The point was only to fly and careen and holler.
The moms stood at the hilltop. Cigarette cherries rose, brightened, then lowered. "Would you look at that!" The clouds now looked like marbleized paper lit from behind, like the lampshade in my grandfather's study. Then out burst the moon, and our moms applauded. Now we cast moonshadows three times our height up the silver lawn. Maddie trudged grumpily up to join the moms—she was oldest and got sore when we ignored her bossing—followed by Ricky, bawling, for on a tumble he had bitten his lip. Now it was light enough for our favorite game, Smear the Queer. Coach Harris let us play it at the end of practice, as long as we called it Smear the Deer. He was a religious man and didn't suffer that kind of talk. We didn't have a ball, so we played with a stick. We were too rough for Kathy. She ran up the hill and her hair in its long, tight braid, licked back and forth like a glowing tadpole swimming upstream. Ronnie was the Queer, then Tad. Bloodthirsty, we pursued, but each time we were on the verge of attack, the stick would fly and rotate in the air, then bounce across the grass to be claimed by someone new. Now I claimed it and broke into a sprint, thinking I had space to escape, but was sacked from behind. Here they came to crush me and crush me and crush me. "Owww!" cried the boys on me as others crashed onto the top of the pile with victory howls. I could manage no sound. No breath would enter my flattened lungs. All I saw was darkness and all I felt was the smothering warmth of boys.
Until someone took my hand very deliberately. His fingers threaded through mine, the way Dad's did Mom's on the front seat between them when we drove to church. Lips pressed against my knuckles, withdrew wetly, then pressed again.
No matter how hard I searched their faces over the months and years to come, I would never find that shame-darkened brow or brazen cheek that would give away the one.
Vestal McIntyre is the author of the story collection You Are Not the One and the novel Lake Overturn. Originally from Idaho, he was a waiter at Restaurant Florent in the Meatpacking District for many years, and now lives in London. He can be found on the web at www.vestalmcintyre.com.
This issue of First Proof is sponsored in part by the Bertha and Isaac Liberman Foundation and the Thanksgiving Fund.
Additional funding is provided by the New York City Department of Cultural Affairs, The New York State Council on the Arts, and readers like you.
Originally published in
Featuring interviews with Joe Fyfe, Katharina Grosse, Luis Camnitzer, Jim Shepard, Sebastián Silva, Thomas Pletzinger, Robert Wyatt, and Sibyl Kempson.