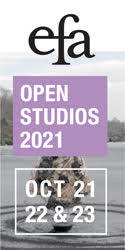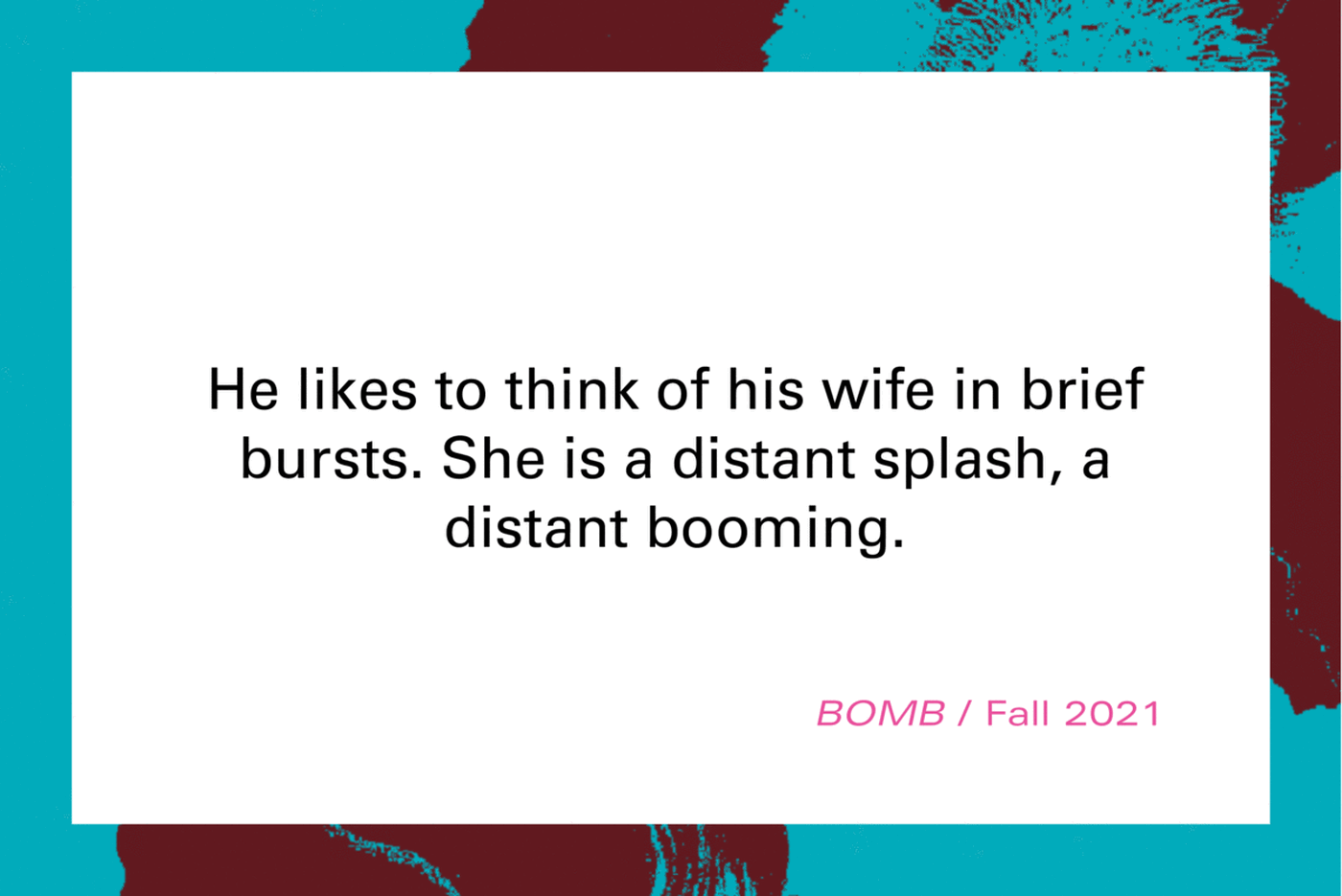 The wife is pretty sure she should admire her husband except that he is usually away on a horse, and, of course, he has to take care of his horses. So she keeps in mind the stylish, hatted, back view of him.
He likes to think of his wife in brief bursts. She is a distant splash, a distant booming.
Her husband has—I don't know how to put it. He has a certain way about him that is elegant, but as far as having money—he really doesn't have any.
He works as a cowboy, and he doesn't want to stop while he rides from one location to the next. He claims that he can ride his horse and sleep at the same time.
And what sort of work does his wife do?
She is a clerk—but why does she so easily give in when people prove her wrong? She pays bills, does filing, and cannot recognize she is capable of making beautiful mistakes.
Her husband, on the other hand, out on the range, goes to sleep confident that he has done the best job he can do.
Often though, in his wife's presence, he is just too brightly lit—or it's something—
She feels the need to turn aside to ward off his chin and the beard, his mouth, his nose, and the slanted eyebrows.
And yet she might say, "Did you hear what I said?"
And, he'll say, "I heard—" and he will repeat some trivia.
Perhaps one of them is a liar, and the other is too readily humiliated.
At night the wife pulls back the block-printed Indian bedcover.
If only it was her bed of roses.
So, on the floor lies their standard—their banner—a soft, cotton rag rug.
It is the faintest impression of what might never have been enough—a thing of the past, so very thin-edged and arranged freshly.
Picturesque in the Extreme
What could be better?—I remember thinking.
I'd be encountering a most popular person of vital interest to all of us who love or who handle women. And beautiful nudes have a long, long history with me—and it was reasonable to expect that I'd be successful.
Well, I knew her face well. Her eyes, nose, and mouth are standard size and simplified. Unclothed, the whole of her is smoothly curving.
And through the front windows of her bungalow there is a streamlined landscape that can be dipped into whenever desired.
I was just about to say long-faced! No!—it's a long-cased mahogany clock that always greets me in the hall when I visit—with its hands forever displaying the same time of day.
When Marigold first fully extended her arms toward me to be closer to me, I could see that she had gone to some trouble.
Her hair was combed carefully across her head, and she has a sweetness of temper—an integrity of principle, a purity of expression, and a highly cultivated understanding—all of which intermix to make her a lovely ornament in our society.
She is also an attached wife (to some other man) and an indulgent parent, but I was startled when she said, Would you like to see how my friend Susie handles a situation like this?
Crazy Susie.
Now I visit Marigold often.
To the left, the first room off of the entrance is the small kitchen where the enjoyment of food is in her care.
She asks me to polish her steel knives because she likes them to be bright and it's necessary to exert a lot of pressure on the cork that I have dabbed with scouring powder.
You get into a rhythm while rubbing while thinking of anything else—and it was bound to happen, I cut myself badly.
I called to Marigold and she said, Oh, I told you be careful!—but she bandaged me and said to Keep it flat!—and don't hold the knife up!
And I have come to really love the knives too. Marigold adores them.
Please understand, though, that we are real people and our erotic life is of prime importance, although I don't think it is necessary for me to draw rude pictures of it in public.
I could not bear it if you found fault.
Why?
Because it would make it all the more hard to do.
"Outcome" appears in How High?—That High (Soho Press, October 2021).
Diane Williams is the founder and editor of NOON. She is the author of ten volumes of short fiction and the recipient of four Pushcart Prizes. She lives in New York City.
Originally published in
Our Fall 2021 issue features interviews with Rabih Alameddine, Lileana Blain-Cruz, Suzanne Jackson, Candice Lin, Kevin Morby, Naudline Pierre, and Diane Williams; an essay from Hafizah Geter; short stories from Akil Kumarasamy, Harris Lahti, Holly Melgard, Edward Salem (winner of BOMB's 2021 Fiction Contest), Adrian Van Young, and Diane Williams; a comic from Ricardo Cavolo; nonfiction from Hugh Ryan; poetry from John Keene and Marcus Wicker; a portfolio by Manthia Diawara; and Nam Le's newly hand-annotated interview from 2009.