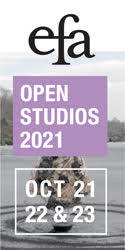 Did she have a deep cut?—a jagged cut?—minor?—a puncture?—or penetrating. It was penetrating. An unplanned, wavy line of blood pointed the way to the wound.
And, she's lovely except that now her eyes look too milky, as if they'd been glued into her head with too much glue. "Would you do me the biggest favor?" she said.
"I think so, no," he said.
Although instantly, he brought her first aid and in a hotel room one night, the case could be made that she is the plaything of the man and that he is hers. They like that idea.
People with all of these goofy ideas still find people and keep them in tow.
This union became a marriage—said to have occurred after a funeral.
Nothing but pyramid-type, green hills all around, day of the wedding, where they stood.
Here's to your!
Here's to your!
The new partners looked around at the steep hills, and next to them, at the extensive plantings, and they heard what they took to be laughing flowers, quieter trees and when the trees are happy they sing plenty of well-known tunes.
In every language there is a story like this—how sometimes people step out and about to get a boost from the gist of things.
So therefore, put it into the air!—that the gist of things is "That Lucky Old Sun," "Whispering Grass," and "Oh, Yeah!"
Prayer of the Primogenitor
Once I was there I wanted out of there, although they served us a plum torte and coffee and it was delicious, with whipped cream and that helped.
We were talking about what was going to happen.
It really was very emotional, while we were eating our sweets and drinking coffee from cups that had been filled from a spiggoted urn.
At the palace of the town hall we still had the electrified Polish chandelier that was fully lit, even though fires, earthquakes, and military attacks have changed this building's appearance.
And a lady was gliding from guest to guest with her hands locked to imply she might be at prayer.
Her mouth was open. The tongue was curling up toward her upper row of teeth and the nose was upturned as well. Her eyes were blue, white, black, and orange and she was ably balancing the lyrical and the dramatic.
She was advancing toward me and I thought, Good God!—when a dog with white, silver-tipped hair threw himself hard at her. She called the dog Electra and gestured it away.
As she reached my side, she said, "Now who is this? Where did you come from?"
I took her hand, surprised myself, bowed slightly and kissed it.
"Bless you," she said.
And so blessed I was—I was wishing that soon I would have the art of making people listen. I'd be talking my way to success. I'd be thinking like a millionaire and know all that I need to know about married life and intimate sex.
I am supposed to hope for things to be right and comfortable in the future, and not long after this, I encountered a big stone when I started my garden.
I did it all by myself getting that stone to loosen up, using a long steel spit about five feet long.
I found a point of leverage, established it in the soil near the road, and put a few smaller stones on top.
And when I pass by my cairn I think about this—that I am a man ready to receive what I deserve—and that I am a man who has this swell erection.
Diane Williams is the founder and editor of the literary annual noon, which launched its twentieth anniversary edition this spring. The Collected Stories of Diane Williams was published in 2018 by Soho Press.
Originally published in
Featuring interviews with Mary Weatherford, Nanfu Wang, Lee Quiñones, Venkatachalam Saravanan, Tyshawn Sorey, Ben Whishaw, Édouard Louis, Geovani Martins, Prageeta Sharma, and James Thomas Stevens.