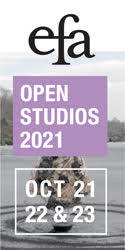 Shopping With Mom
"Smidge, your father'd kill me if he knew I was buying you that cologne for $27.00. Why, I returned the bottle he gave me for Christmas, and it was only $17.00."
"But you used to wear it all the time when you were young."
"That was different. I was married."
"Well, it's just as important if you're single, I think. Maybe more important."
"It's more important that you get yourself a job." Her mother started picking up each tester on the counter and spraying the various exposed parts of her body.
"Mother," Smidge whispered, "you're not supposed to do it that way."
"Don't tell me how to do it, I've been wearing it longer than you have."
The saleslady walked over and asked, "May I help you?"
"No thank you," said her mother politely. "I'm helping myself."
Smidge carefully sprayed a little from a tester on the inside of her wrist. "This is the one I really like. What do you think?" She held out her hand so that her mother could smell.
Her mother turned her head to examine the cardboard display. "Smidge, that's only toilet water. You must think I'm some kind of a fool to ask your father to spend $27.00 on toilet water."
She squirted another tester on the top edge of her shiny paper shopping bag, the cologne running down the sides of the empty bag. "I don't know why you have to have all that stuff just because it comes from France."
She turned to proudly face her daughter. "I bet you can't tell the difference from where these here came from and the one I put on this morning, for example," she said.
"No, you're right, it's completely impossible," Smidge replied, embarrassed and bored.
"Well," her mother said, pointing to a little spot behind her ear, "this is the one I put on this morning, and it only cost a quarter and came from a garage sale down the block."
"I might have known it," the daughter said.
"If you'd know'd it then you should've said it! It don't do nobody any good, your being so smart, if you don't do nothing about it. I told your father, if it's the last thing I do, I'm going to teach you to speak up. Since you're so smart, I figure you're old enough to get yourself a husband or a job that can support you. Then you can get your own toilet water yourself."
—January 8, 1983.
Want And Need
"If you buy black lace stockings, you're going to look like a huzzy."
Smidge looked down at her oversized man's gray suit jacket and her baggy wool slacks. "Gosh, do you really think so?" She buttoned the top button of her shirt and sneezed.
"I'm too ashamed to let any salesgirl think I'm a huzzy just because I'm with you when you go and pay for those things." She fidgeted in her bag for a 20 while Smidge blew her nose on a piece of tissue. "God, those things sure are expensive."
"Well … They go perfectly with that dress I got."
"You mean that second-hand cocktail dress you picked up? Smidge, you look just like Jackie Kennedy in that dress and I can't afford to dress you like her."
"Mom, that dress was only nine dollars."
"You want a pair of 15 dollar stockings to go with a nine dollar dress? You must be nuts."
Smidge shoved her hands in her pockets and made little wads out of what was left from the soggy Kleenex. "Forget it, I don't need them," she replied.
Her mother held out the money. "No, take it, it's cheaper than the perfume."
Smidge wiped her runny nose on the sleeve of her jacket. "Gee, thanks Mom," she said, holding her hand out.
The mother looked her daughter up and down. "Honey, you belong in bed," she said, carefully returning the 20 to her purse. "You just look terrible."
She pressed a quarter into Smidge's hand. "Now I want you to go and get yourself some Kleenex before it gets worse. The last thing you need to be thinking about is gallyvanting around half-naked getting drunk!" She started off in the direction of the parking lot, nodding her head so hard her ears could've shook if you'd watched close enough. "Next thing you know, we'll all be catching it …"
—February 6, 1983
Originally published in
Kathy Acker, Jene Highstein, Mark Pauline, James "Son" Thomas, art by Anthony McCall, Judy Pfaff, Julia Heyward, and more.