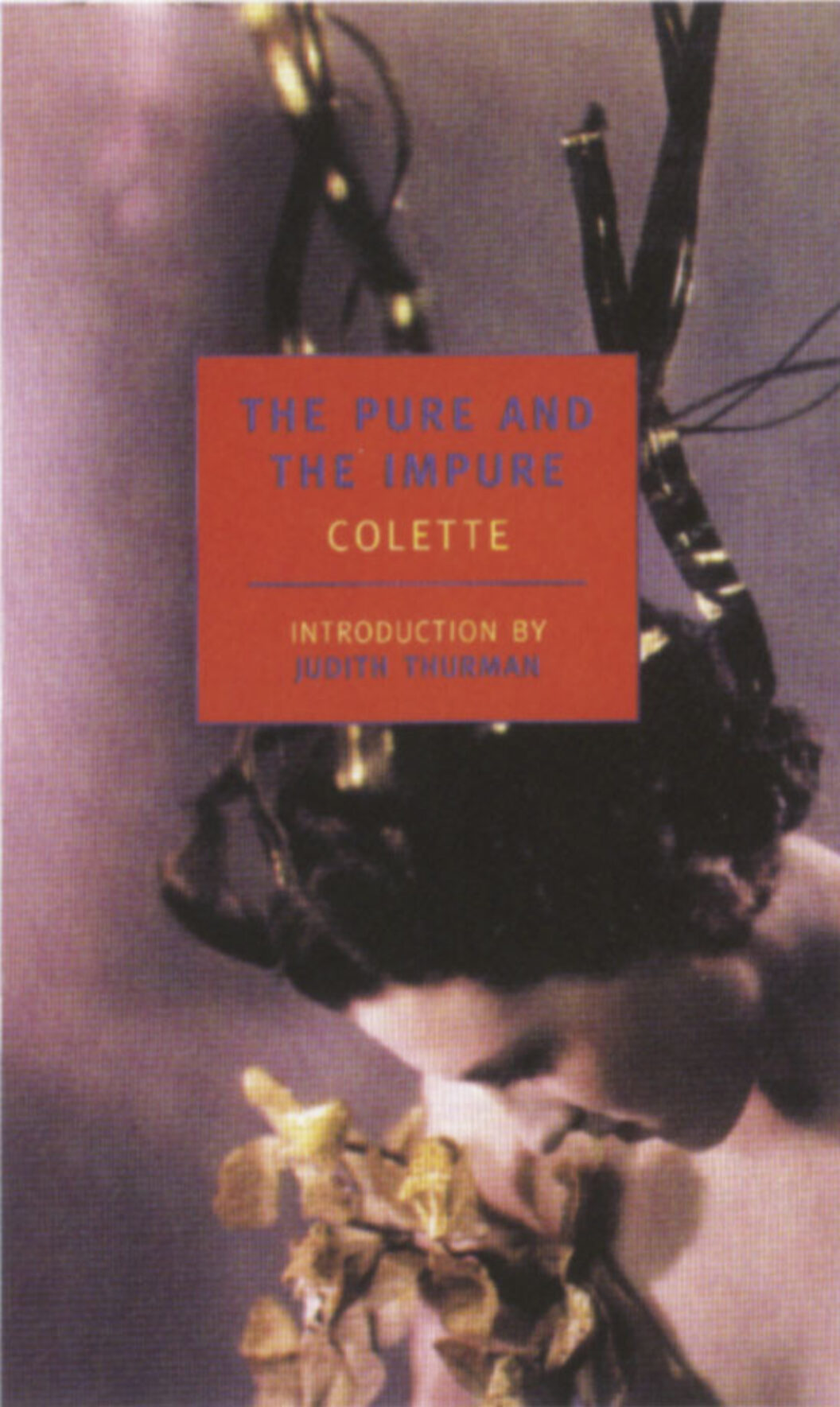 What a pleasure it is to find these classics newly edited by New York Review Books, and introduced intelligently and informatively by Judith Therman and William Weaver, respectively. We come back to these works, or perhaps come to them for the first time, with the sense of finding something fresh and youthful. Yet both these books were written in the mature period of their authors' lives: both Colette and Moravia were in their fifties.
Though very different writers—Colette writing The Pure and the Impure in French in 1930, and Moravia Boredom in Italian in 1960—they shared the belief that it was meaningful to use fiction as a vehicle for posing eternal questions of how and why we eroticize our primal affective bonds, often with tragic consequences. For where, today, do we find a book with such a profound attempt to delve into our sexuality, to analyze so exhaustively the ancient enmity between the sexes, and ultimately to investigate our connection to reality through sensual pleasure? Both authors perform an intellectual striptease characterized by intensity, bold and scrupulous honesty, and a density and richness of finely perceived detail all seen through fresh, lucid, and, yes, youthful eyes.
Interestingly, both authors convey their ideas through the Socratic method of dialectic through dialogue: a series of dramatic scenes in which one character poses endless questions to another in an attempt to fathom why the sexual act can only tantalize with its fleeting sense of completeness. Both of these gifted writers ground this inquiry in the precise time, place, and class they know so well and have observed with sensitive, European eyes.
These finely observed descriptions are, perhaps, what seduce us most effectively. Here, for example, is Colette's rendering of the aristocratic lesbians of her youth: "Women who had been dispossessed of their rightful childhoods and who, as girls, had been more than orphans, were now in their maturity the fond instructors of a younger generation. They never seemed ridiculous to me. Yet some of them wore a monocle, a white carnation in the buttonhole, took the name of God in vain, and discussed horses competently. These mannish women I am calling to mind were, indeed, almost as fond of the horse, that warm, enigmatic, stubborn and sensitive creature, as they were of their young protégés. With their strong slender hands they were able to break in and subjugate a horse, and when age and hard times deprived them of the whip and the hunting crop, they lost their final scepter. A garage, no matter how elegant, can never equal the smartness of a stable. The motor car cannot be mounted … But the dust of the bridle paths in the Bois still haloes, in countless memories, those equestriennes who did not need to ride astride to assert their ambiguity."
Equally unforgettable is Moravia's exact and suggestive description of the lower-middle-class Roman women, just a step or two above poverty, exemplified by the young Cecilia, eager, in this passage, to model for Dino, the painter. With her practical attitude toward the transactional possibilities of sex, and with a frank sensuality, but without bourgeois hypocrisy or ambition, she is clear-eyed and courageous: "She had in fact a magnificent bosom, full, firm and brown, which did not, however, seem in harmony with her torso—the slender, thin torso of an adolescent girl—and had almost a look of being detached from it. Her waist also was that of a young girl, incredibly slim and supple; but the adult quality noticeable in her bosom was again apparent in her powerful solid hips. As she walked she thrust forward her bosom and pulled back her belly and her eyes were fixed almost greedily upon the easel that stood near the window."
In both these books, we find a refreshing sense of possibility, a great freedom of thought, which is often associated with youth. Neither of these authors is hindered by any social, moral, or even commercial compunction from expressing precisely her view of the world. Here we find no political or religious correctness, no rose-colored attempt to cover up the darkness in human nature or anything we would rather not see. What woman, today, would dare maintain that women can possess no selfhood or autonomy without erotic sacrifice, and what man today would have his hero confess, as Moravia's does: "By tormenting her, and making her suffer, in fact, it seemed to me that I might contrive to re-establish the relations that had been broken off by boredom; and little did it matter if I succeeded in this through cruelty instead of through love."
These books, for all their power and seductive appeal, are not always easy to read: Colette often mystifies maddeningly, and passages of Moravia seem unnecessarily long-winded as he drives us fiercely and ineluctably toward an inevitable and disturbing denouement. Nor are these books, for all their youthful intensity, optimistic or self-affirming. Colette called hers an ode to emptiness, and Moravia's title Boredom was one that his English editors initially dared not use. Both writers adopt a cold, distant, almost scientific approach and show little empathy for their characters. We sense that had we met these authors, they would have seduced us with their intellects and not their hearts.
Yet we read these books with a heady sense of discovery and enlightenment. Here we find gems of wit, wisdom, and humor. Colette possesses the French gift of producing an apt maxim, a felicitous phrase. Moravia, for all his darkness—or because of it—has the Italian gift for humor. In the end we feel stirred and enriched by the intelligence, the sensual imagery, the freedom of the work, and perhaps even ready to watch these two masters of the art strip again.
Sheila Kohier's Children of Pithiviers (Zoland Books) is just out.
Originally published in
Featuring interviews with Robert Mangold, Brian Tolle, Robert Pollard, Carl Phillips, Colson Whitehead, Kenneth Lonergan, and Guillermo Arriaga.